Why Email Marketing Is Important for Businesses?

Emails are one of the most popular ways to reach an audience worldwide. About 34% of the population across the globe uses emails. Let's put it down in simple words and learn why email marketing is important. There are hardly any people you might know who do not have an email address.
Rather, it is the easiest way to increase your reach. The best part about them is that they have been present in the digital world for over two decades. Which itself makes them among the most prominent ones. Currently, you have ample marketing tactics right at your disposal.
This might make you think that emails have a backfoot in the present scenario. But, no! It is the other way round. It is among the foremost marketing tactics for businesses at all levels.
Why Email Marketing Is So Important?
Are you wondering why email marketing is important and the reasons behind it? Here is all you need to know to be convinced about email marketing:
1. Cost-effective and economical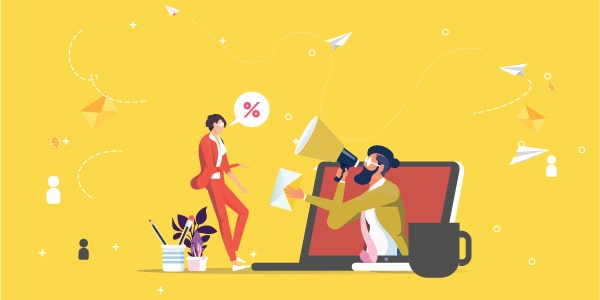 For all those businesses just starting out and having a limited budget, email marketing is the way for customer acquisition. Yes, there are all sorts of technologies out there. But, marketers believe in emails.
Unlike the traditional direct email campaign, with email marketing, you can get the work done with just a few clicks. As compared to buying an ad space or print ads, this involves very little cost with a high return on investment. This makes it a win-win situation. For email marketing, you need to splurge a massive amount, unlike digital marketing.
Reach a wider audience through emails on mobiles: With each passing day, the number of mobile users is increasing. Considering this, it is equally important for businesses to be present on mobile platforms as on the web. Email marketing has the benefit of optimization according to the compatibility of phones.
So, every time the users check their mail, they can directly engage with the information that you pass out. However, it is important that you create emails with a responsive design for better leads.
2. Email marketing automation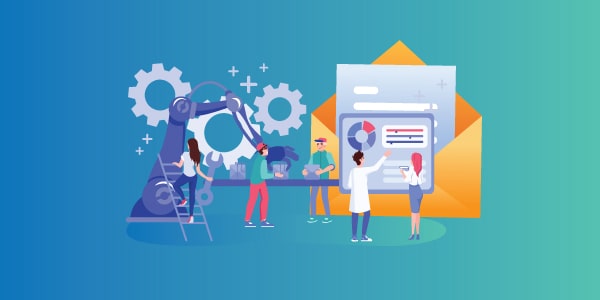 With the advancement in the functionality of marketing, automation is quite a buzzword. Email marketing automation is one of the most successful among these. It increases the relevance and workflow process for the emails. Consider an example. You visit an e-commerce store but leave the cart abandoned.
You receive an email shortly after as a reminder for the same. Email automation does this at the backend. It helps in building a strong relationship with the customers. Further, it also takes care of the time opportunity to send the mail. So, you can easily pay all your attention to your business without worrying about the minute tasks.
3. Personalization and customization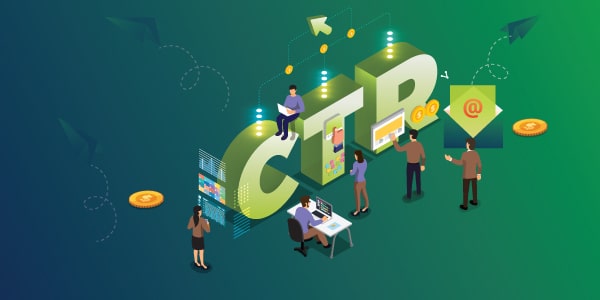 In the digital age, consumers expect emails that resonate with their choices. The more personalized and tailored the email is, the easier it is to deliver content to the subscribers. It further helps in improving the click-through rate (CTR) and rates of opening the mail. To increase personalization, you can use segmentation. Under this, you can segment the audience depending on geographic area,  preferences, and other such criteria.
4. Email marketing is interactive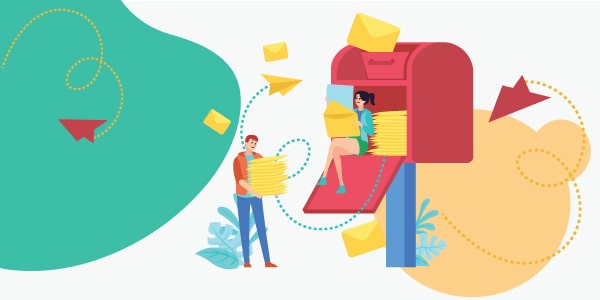 The emails which are more interactive have a better response rate. Instead of sending the user directly to the landing page, you can have engaging content to capture the audience's attention. The more integrated your marketing strategies are, the easier it is to reach the target market.
5. Analyze the implementation of email marketing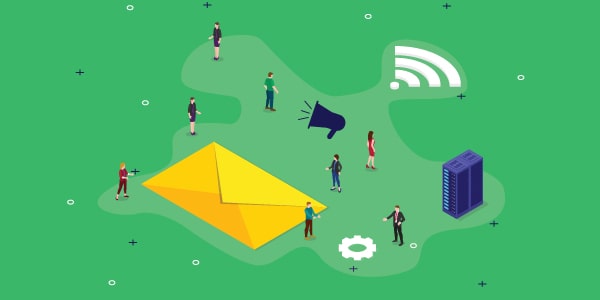 Every time you apply any strategy, it is important to analyze the results. If the tactics work, then continue using them and add better features constantly. However, if not, you can revamp them. You can also get a fair idea of what actions were taken and what influenced the highest conversions. It further helps the marketers to deliver value with content to the subscribers.
6. Stay in touch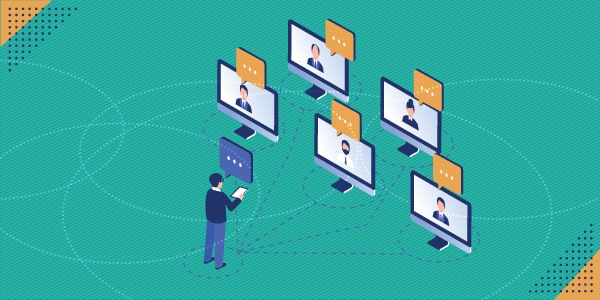 As a brand, it is your duty to keep the consumers updated about the for and about. It makes users feel associated with the brand. All you can do is just send in "Hey! We've missed you. Check out the latest deals" email. It helps in boosting engagement.

7. Real-time interaction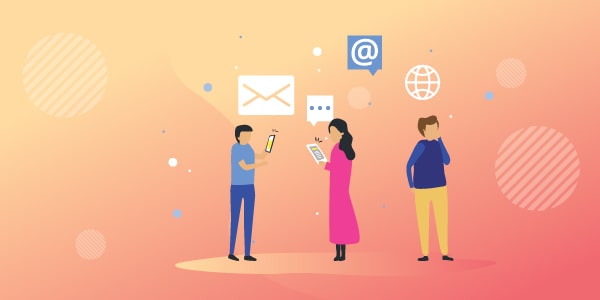 While bringing up any strategy, it is important to interact in real-time. Whether it be through mobile or web, emails instantly engage with consumers. This further increases conversion. So, why not hit the bulls' eye at a go. Further, interestingly, emails are quite a preferred form of communication for professional means.
8. It's all about time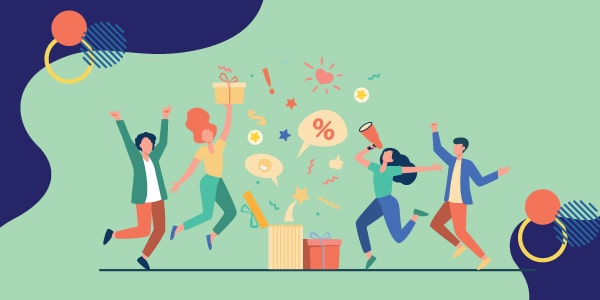 It is important to approach the customers at the right time. Whether it be a festival, seasonal offer, their birthday, or just some random occasion, send in some interesting deals. It increases the likeliness of customers buying the products or engaging with the brands at such times. Further, these emails also create urgency in the users to grab 'em all.
9. Emails are here to stay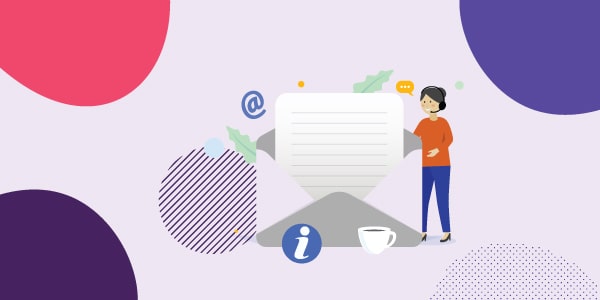 Even though a massive audience is moving to other platforms, emails never go out of fashion. They have always been the stable ones. The better contact list you have for emails, the more beneficial it is, unlike other digital platforms. The emails have had their share of evolving.
From back in the days of developers developing mails to automation campaigns, its been quite a ride. However, emails have been there throughout the process, always being worth the investment. The integration of email marketing with other strategies is easy Email marketing is like the epicenter of all strategies.
So, whether it be a social media campaign or an email campaign, you can inform your audience through emails. It connects and converts the leads.
10. Increase in traffic
The bottom line of marketing is high traffic. Whether it be through a newsletter or subscription services, it is a great way to bring in more audience. Further, marketing campaigns are a beneficial way to reach the target audience.
All the above-mentioned clearly justify why email marketing is important and how it can be carried out. The best thing about it is that it is compatible with all sorts of businesses.
Ways and methods of generating leads
The most important thing to consider is that email marketing works only if you have a good email list. Else, all the efforts go in vain. To grow the email list, you need to attract people with some tricks. However, before applying the strategies, consider the following criteria:
Create content that the audience can consume easily. A 300 page PDF might not work as effectively as an infographic might. So, consider the ease of understanding before sending it out.


Add in action buttons in the mails. Not just emails, whatever activity you are carrying, do not forget to add something of importance for the users.


Your products work only until they solve a problem of the customers in some way or the other. Increase the relevance of the mail by coming up with solutions.
After understanding the criteria, here are some tactics which you can use to generate leads and increase your brand awareness:
Webinars: Giving out some useful information or maybe just teaching a skill to the right audience is always a good idea.


Ebooks: Some free courses with extra knowledge gives a fair idea of your product and allows the users to feel connected with the brand as well. You never know which customer can be the big deal!


Free trials: Almost every online platform is using this. Customers need time to understand and trust the product. Giving some free trials or samples helps in having a better idea and making informed decisions by the customers.


Quizzes and self-assessment: These can be fun and interesting if carried out the right way. Along with engagement, they also help you in gaining customer data and understand their preferences. This can be done by sending out quizzes and surveys on mails. And many times, people end up opening them out of curiosity.


Coupons: Who does not like having some exclusive deals and discounts? Giving away some coupons impresses the customers and even creates a sense of urgency to avail of the offers and buy products.
The list does end here. There are immense possibilities to engage the audience. All you need to do is have a good mail list for a successful email campaign.

Conclusion

To summarize, once you know why email marketing is important, you are good to go and implement it as a part of the business strategies. With all the above-mentioned reasons, we know that emails are the most effective ways of marketing.
So, if you are thinking that you need to splurge a big amount for the successful email campaigns. Maybe not, when email marketing is to the rescue. So, what are you waiting for? Implement email marketing with all the tactics and get your business going!
Also Read: