Get fulfilling outcomes with effective drip marketing
Let all your prospects pass through the filters of a conversion funnel. Trigger them with the appropriate message at the appropriate timing.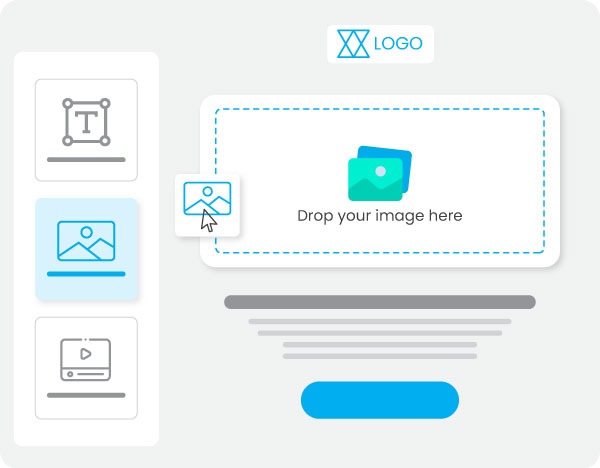 Trusted by 12,000+ customers

Map out chaos free conversion paths for prospects
Block free journey for prospects
Create a flexible and easier journey for your prospects. Make it easier for them to cross over all the obstacles. Build a smooth flow which a prospect completes within a few clicks.
Engage leads with alternate paths
Trace their actions and engage them with different content. Engage a lead to download an e-book via email. Re-engage him once he downloads and views the pricing page. Send him a discounted offer on the original price.
Create drip campaigns with templates
Build impressive drip campaigns with predefined templates. Create a number of workflows inclusive of all the triggers and actions. Re-engage users quickly with least effort to get quicker results.
Increase campaign delivery rates
Root up for the effectiveness of your drip campaigns. Enhance effective delivery for your campaigns. Enable the setup of SPF, Custom URLs and authenticated IP addresses. Yield in more leads with more authenticity.
Personalize your drip campaigns
Make your first impression the last one with Personalization. Gain attention to your leads by adding their name in your content. Remember Personalization is a win-win situation in all campaign cases.
Create multiple nurturing workflows
Build inter-connected workflows to trigger leads to take multiple paths. Nurture your leads at every stage till they reach the final stage. Automate the critical complex business processes into easier ones.
Send quicker sales notifications
Capture the attention of the right lead with quick notification. Pick the lead while he performs Sales related action. Hold their grip until they turn into customers.
Move the leads automatically
Automate the process of moving a lead to sales funnel. Set fix rules to avoid the manual work. Move a lead to the sales funnel when he performs an action as per your set rules.
Obtain advance drip analytics
Catch out what is working for your campaigns. Know their effectiveness through analytics. Get in-depth information including timings and content. Inspect, what works magical for the campaigns.
Update data in other apps
Reduce the workload of data update in other apps you use. Get it done right with the powerful automation. Shifts your attention to turn leads into conversions. Simplify the rest with easeful Automation.
Automate leads' movement in funnel
Turn your focus from engaging your users with drip campaigns to much more. Automate the movements of your leads to the next funnel stage. Create workflows to set a rule for the occurrence of an event.
Scrutinize your work flows
Turn your focus off from lead engagement and automate lead movements. Explore more avenues of drip marketing. Know the outcomes of your campaigns.Evaluate drip campaign analytics. Revive your performance for better results.
Visual automations are everything. It allows me and my team to visually create the marketing funnels necessary to make sure everyone is going down the right path for them, and they are receiving emails they are supposed to. More than increasing my income, it's helping me serve more people!
NANDITA SHARMA
Production Manager at Hichem Chemicals Pvt. Ltd.
Unexpected twist to marketing automation
Avoid the risk of spamming your emails. Engage users with relevant and personalized campaigns. Focus on nudging users to take action in spite of promotions. Send the right email to the right lead using triggers and touchpoints.
Start Growing With Peppybiz Today
With tools to make every part of your process more human and a support team excited to help you, getting started with inbound has never been easier.