Best Email Subject Lines to Increase Campaign Conversions.

The success of your email campaign depends on your email subject line. It can make or break your campaign. So, when it comes to crafting the very best email subject lines for sales, you must put in the time to get it right.

Best Email Subject Lines
While creating subject lines for sales emails, make sure you are investing time to make them reliable. To do this, you wish to think about each of these best email subject lines practices. So here are some basic practices to remember when crafting those lures.

Keep it simple, short, and precise.
Write several subject lines: You should compose ten subject lines for every single email, just as you ought to compose ten titles for every single article. Then choose the best amongst them.
It is an excellent practice to keep subject lines to less than 50 characters. Subject lines with less than 50 characters have higher open rates and click-through-rates than those with 50+.
Alliteration: An adequate quantity of alliteration brings in users! It can help in creating some catchy email subject lines.
More caps ≠ More openings: This is a myth. Capitalizing your subject line is not helpful at all. Avoid utilizing all caps– in fact, ditch the title case entirely.
Know your audience: Your best option for producing great email topic lines will be able to comprehend your audience's visions and needs and accommodate them completely. Matching your audience's interests is vital.
Email tone: Most excellent email topic lines depend on a conversationalist tone to draw in readers. Websites like Upworthy and BuzzFeed, known for their successful clickbait headings, take advantage of a casual, conversational tone.
Call to action: It is never the wrong concept to try a call to action in your email subject line. While lots of opt-outs occur due to minimal character space, "contact us" actions may enhance open rates. Even a "Go" can inspire readers to take some steps. Inspect out this post on "call to action examples by Dan" for some aid, if you are not sure as to what makes a great call to action. Generate excitement or a sense of seriousness to get readers to act now.
Using You/Your: While name-calling is an outdated trend, it is still considered the most excellent practice to use "you" and "your" wording to speak directly and comfortably with readers. Personalization can assist you to stick out in a full inbox.
Put Yourself in the "From" field: Keep your "from" section; consistent for company subject lines. This is not this place to be a goofball– with many spam floods, users want to see that you are a legitimate and trusted source. Many service emails put their trademark and personal name into the "from" field, or opt for something along the lines of "John Smith from InvitaCorp."
Test your subject lines before sending them: You should A/B test everything you can get your fingers-on including email subject lines.
Take notice of the preview: The email preview that follows the subject line is an essential piece of home. Yet, many organizations ignore it or let it get filled with trash text.
Lots of emails have text like this or something similar since they desire the choice to see in a web browser for those continuing reading mobile phones. Instead, move the "view in web browser" links and other mumbo-jumbo to the bottom of the email; so you can maximize the preview field.
If you see great subject lines that you think will work for your business, capture them! Fine-tune them a bit and try them on for size. A replica is a flattery, so flatter the hell out of the best email subject lines.
12 Examples of the Best Email Subject Lines for Those in Sales

The good news is that there is no ideal email subject line for sales. That stated, your imaginative group can let their imaginative juices flow, and, as long as they evaluate well with your subscribers, send them off to your readers.

Do not fret if you are discovering yourself with a bit of the author's block. We have put together a list of 12 email subject line examples, that 'd be ideal for a sales email. Remember, these are just templates, so do not hesitate to use and modify them to fit your brand's requirements of email marketing campaigns.

1. Have you attempted service/product/brand?
An excellent place to start with an email subject line for a sales message is to ask a few questions. Ask your readers if they have tried anything from your brand in the past. The concept is to get your readers to believe in you, and, once they are interested, they will click through your message to see what your aim is.
Subject Line: Have You Experienced our Sky Lounge Yet?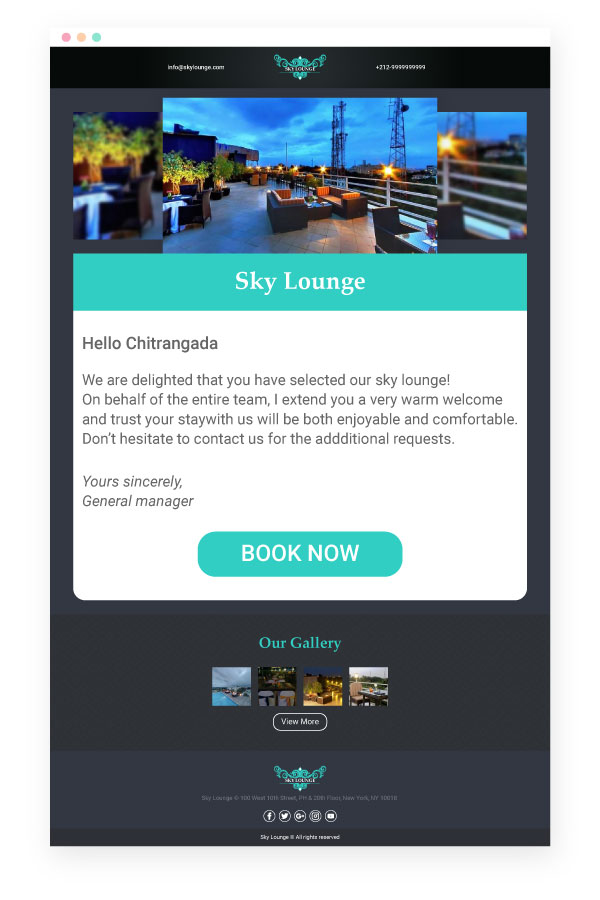 2. A Benefit for the Receiver
As an online email marketer, you know just how valuable an incentive can be to get a customer not just to open the email, however, to click through to your site. Some of the best email subject lines for sale include an incentive offer, and there is no more straightforward formula than the advantages for the readers.
Rewards can come in any number of types, including:
Special present
Downloadable material
A percentage of discount on their purchase and more
Subject Line: 15% off– Just for you.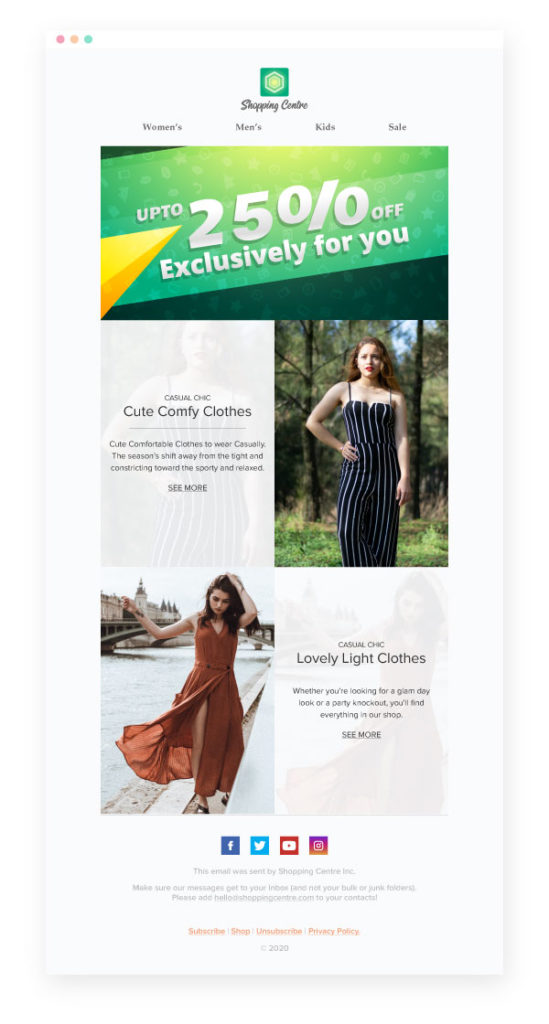 3. #Tips/ tricks/ideas for General Issues
Customers want more educational content and less promotional material, so how can you engage customers through sales email? You can quickly turn a sales email into an educational one by supplying market tips and techniques to your readers.
Does that imply you cannot convince customers to buy something? Of Course, you can. You can establish your credibility by providing information about a subject. Then you can offer your services to the recipients in regards to those subjects.

Subject Line: 3 Tips for Organizing Events on HubSpot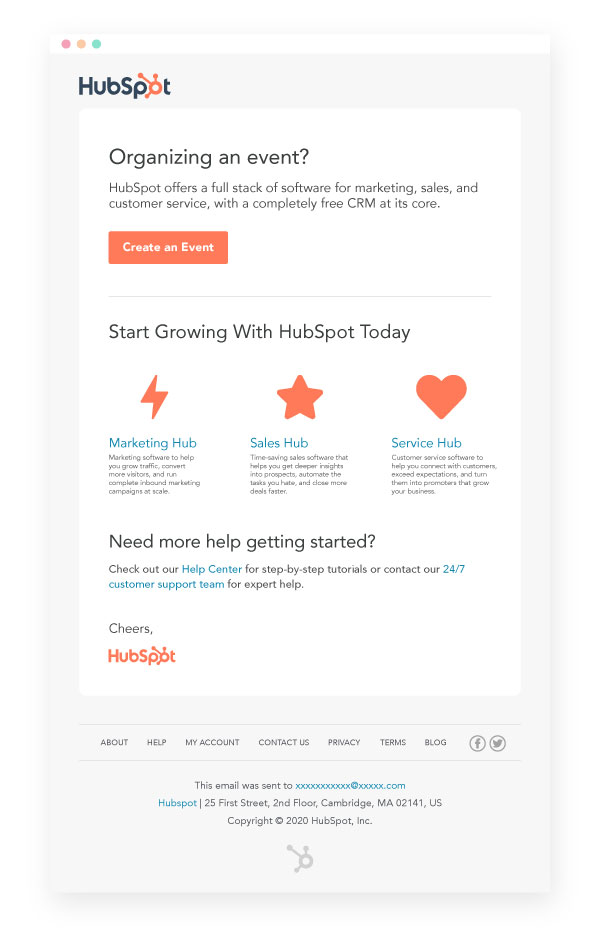 4. How much do you learn about Topic / Product / Brand / Service?
Once again, a sales email does not have to concentrate on selling a product. This email from the bed mattress brand name Casper does a terrific job of engaging the reader. They led the reader into opening the message and teases all sorts of details that are great to understand– specifically if you are battling with sleep.
When subscribers are on the Casper site, they may be captivated to check out the products; that the brand name has to offer. They do this to attend to the pain points covered in their informative material.

Subject Line: How much do you know about referrals?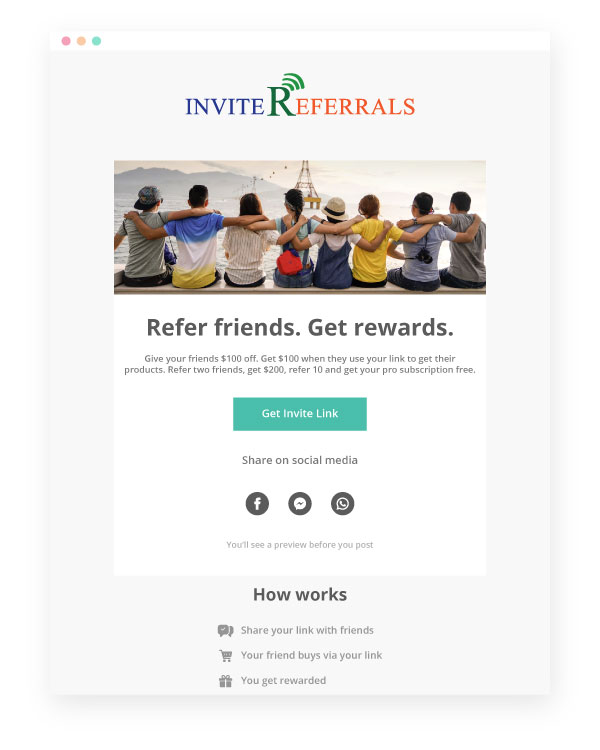 5. <Name>, we simply included service/product/tip that you might delight in
There is no much better method to catch your reader's attention than by personalizing content to their particular requirements. We discovered that customized email subject lines are 26% more likely to be opened by subscribers. In this message from Netflix, they not just address the customer directly, but they show tips that are based on the reader's recent viewing history.

Subject Line: Tony Smith, we simply included a web series you may like.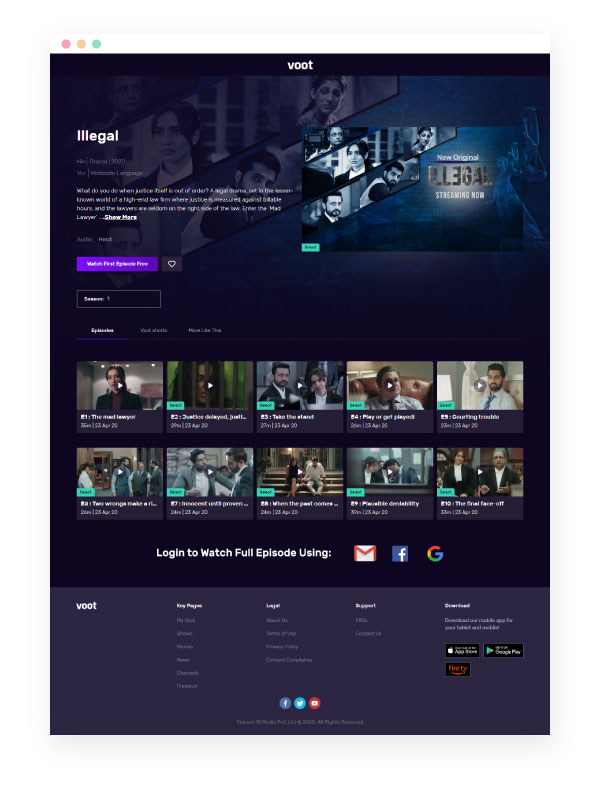 6. Do not wait: Get off your service/product/order
In sales, time is cash, so why not use your subject line for sales email to produce a sense of urgency for your readers? Integrate urgency with an excellent deal, and you make sure to see your engagement rates rising up.
This example by Newly works on numerous different levels. They creatively use an emoji to get the reader's attention, and the use of the clock instantly alerts the reader to the fact that this email is time delicate. From there, the email subject line not just offers the reader a reward to "act now", however, tells them that the sale is just helpful till the pre-black Friday time-frame.

Subject Line: No Time to Waste: Get 25% Off Our Mega Sale.

7. <Name>'s year in review
A year in the evaluation may not appear like a good sales strategy at first. But when done right, they can encourage your customers to stay active with your brand name. These years in review, show your customers that you are taking notice of their activities. This motivates them to remain engaged with a brand name, that cares about them and their activities.

Subject Line: Take A Look At your 2017 Year in Review with PlayStation.

8. <Name>, Welcome to brand name
When someone signs up into your email list, they expect to hear from you in the same way. That is why a great welcome email is crucial for every email marketing strategy.

Subject Line: Smiles Davis, Welcome to Filmsupply!


9. The newest service/product is here
Some of the best subject lines for sales emails are those that produce a sense of enjoyment among readers. Whether it is some exciting market news, a new item or service that you are offering, or a substantial upcoming sale, incites the excitement with your readers.

Subject Line: Your favorite Crushed Strawberry Shake is here.

10. We wish to speak with you
Your customers wish to know that you appreciate them and their opinions. Asking for consumer feedback in your email is an obvious must. The average response rate of an email survey falls around 24%, making it an essential piece of content worth consisting of in your toolbox. Approaching your clients for feedback reveals that you care about them and their needs. Thus, do not hesitate to have a "feedback email subject line" in your sales email collection.

Subject Line: We would like to connect with you!

11. Introducing service/product/brand
Brand-new products are exciting! Share the enjoyment with your fans by keeping things easy with your sales email subject line. Your customers will be intrigued by the idea of you presenting something brand-new. They will be inclined to open your message and see what is creating all the buzz.

Subject Line: Introducing Our Newest Juice: Blue Lemonade


12. Product/brand/competitor options you will like
When it comes to "alternative" item informative emails, you desire to keep things sophisticated and professional. Again, the concept is to be helpful, not doing hard sales with these emails. Therefore, make it more about weighing the pros and the cons rather than bashing other brand names for what they lack.

Subject Line: A Gmail alternative and a chime for your home.

Why Do My Open Rates Suck?
Are you having trouble with your open email rates?
Working on your subject lines will help. However, there may be other aspects at play, such as:

Is the email viewable?
If your email does not read well on a user's device, they will not trouble trying to analyze it.
If you have been emailing folks every day, they might be fed up with you. They will not be as likely to open your emails if you have been making yourself an annoyance.
When did you send it?
Many individuals do not check their emails as typically on the weekend. So you have to figure it out when to send them an email newsletter. The quality of your email list will reflect in your open rates

Conclusion
These steps will help you churn out the best email subject lines to accelerate conversions. We had shown some practical ways to increase conversions through the subject lines. While crafting your subject lines for sales emails, you have a bit more wiggle room than you would other kinds of messages.
That does not suggest you must toss caution to the wind. Make sure you keep advanced practices in mind to create the best email subject lines.
Also Read: