Think of your email list as a segmented group of customers with different needs. Your job is to meet those needs and exceed their expectations at every opportunity. One way to do that is by sending triggered emails based on certain customer behaviors.
Doing this allows you to send highly personalized messages that are relevant to where your subscribers are in their buyer journey. As a result, you can see higher open rates, click-through rates, and conversions.
To get you started, we've put together everything about trigger emails that you need to know.
Let's start with the basics first.
What Are Trigger Emails?
Trigger emails are delivered to your customers' inboxes due to their behaviors. Most trigger-based emails are classified into two categories: event and segment.
In event-based emails, messages get triggered by customers' actions inside or outside your app that happen at a specific time. For instance, customers get a confirmation email every time they purchase.
Segment-based emails are sent when customers enter a defined set of conditions, like attributes or activities. If a customer enrolls in your "Enterprise Plan," you may decide to send customer-only email campaigns geared toward enterprise brands.
What Are the Different Types of Trigger Emails?
Here are a few kinds of triggered emails in their marketing campaigns.
1. Welcome Emails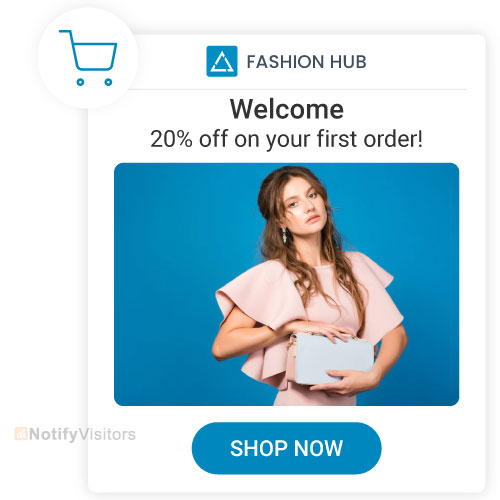 The customer relationship begins with the welcome email. It welcomes the consumer to the brand and gives guidance for further communication. Moreover, you should always be grateful and welcome new users whenever they sign up for your products or services.
2. Onboarding Emails
An onboarding email allows new customers to use and familiarize themselves with your products or services. These emails list resources, offer guidance and show the next steps. Onboarding emails are essential for long-term customer engagement.
3. Early Activation
These emails are for subscribers interested in your business but have not activated their accounts. You can send these automated emails with a lead magnet in the form of special discounts to entice these users.
4. Reactivation Emails
A reactivation email, or re-engagement email, is meant for inactive subscribers to try and re-engage with them. If a subscriber has not replied or clicked through within the purchase cycle, this email is sent as a reminder — usually with a lead magnet.
5. Personal Event Emails
These emails send out wishes to consumers for personal events like birthdays, anniversaries, and others. It indicates that you care about your customers and can invoke a positive brand image.You can also add a special discount and other lead magnets to improve sales.
6. Milestone Emails
Milestone emails include congratulatory messages for subscribers who have attained a milestone with your brand. You can make special offers to your consumers to stick with your brand.
7. Remarketing Emails
Shopping cart abandoned emails send out reminders to users who have added items to the cart but have yet to complete the purchase. Abandoned cart emails are viral in e-commerce because customers usually need that nudge to go back and complete the purchase.
You can add lead magnets, such as "Hurry Up, Only 3 left!" or "Offer ends tonight," as they are helpful when it comes to persuading people to complete the purchase.
8. Transactional Emails
Confirmation emails are used to share important information. Transactional emails are sent to verify orders, show purchase receipts, and even offer shipping notifications.
This is one of the essential types of triggered emails. These emails offer the customers peace of mind, as it keeps them in the loop.
9. Account Emails
Account emails are sent out when account details and personal information are added, removed, or updated. These contain phone numbers, new emails, and password changes. Account emails enable users to keep their accounts secure and updated.
10. Real-time Triggers
Real-time triggered emails are sent out to subscribers based on real-time events around them, involving weather, events, and even location. For instance, you can help your customers know about your physical store when they arrive at a particular location.
6 Types of Trigger Email Campaigns You Can Set Up
1. Send a 'Welcome' email when someone subscribes to your mailing list
One of the best ways to increase engagement with your mailing list is to send trigger emails. Every business or platform should have trigger emails set up, and one important trigger email to send is a 'welcome' message.
When someone subscribes to your mailing list, you should automatically trigger a 'Welcome' email. This helps ensure that every subscriber feels welcomed and appreciated for signing up for your list. Additionally, it can be used as an opportunity to introduce yourself and your business, so new subscribers get a better understanding of what you offer.
This triggered email provides an immediate and personalized connection between you and the subscriber base and increases the chances of subscribers staying subscribed long-term and engaging with your content.

Whether signing up for a newsletter or opting in to receive promotional emails, sending out trigger welcome emails is a great way to create positive interactions with new subscribers.
Adding trigger welcome emails when someone subscribes to your mailing list shows that you value their decision and creates positive brand loyalty immediately. Not only will engaging trigger welcome emails help retain customers in the long run, but they will also welcome potential customers into validating their decision to join your mailing list. 
Send a 'Welcome' email when someone subscribes to your mailing list–it's good business sense! Not only does it strengthen relationships between new subscribers, but it will also increase engagement within your existing user base. After all, why not start building lasting relationships from day one?
2. Send an email when someone abandons their shopping cart
Abandoned shopping carts are one of online businesses' biggest sources of lost revenue. Online companies can increase revenue and keep customers engaged with their brands by implementing an email follow-up system after a customer abandons their cart.
When sending out emails after a customer leaves their cart, choosing the right timing and approach is important. First, try sending a reminder email within 15 minutes of the abandonment to increase the chances that the customer returns. For example, including pictures or special offers related to items in their cart can help to encourage them to complete their purchase.

If this initial email isn't successful, send out subsequent emails with additional discounts and incentives every few days afterward until you receive a response from the customer. 
Having an effective email follow-up strategy after abandoned shopping carts will generate more immediate sales and build longer-term relationships with your customers and help create loyalty for your brand.
By being proactive in following up with customers who abandon their carts, companies can provide a better shopping experience while increasing overall revenues. It's easy to gain more business while delivering great customer service.
Ultimately, sending out emails when someone abandons their shopping cart is invaluable for any business looking to build stronger customer relationships. With its potential for generating additional profits and cultivating loyal consumers, it should remain at the forefront of any eCommerce strategy.
3. Send a Happy Birthday email with a discount code
Nothing says Happy Birthday like a surprise delivery! Taking the hassle out of gift selection, why not make the recipient's special day memorable with an email to brighten up their inbox? Whether for your friend or family member, sending a personalized 'Happy Birthday' email allows you to create a unique moment that won't soon be forgotten.
Not only will you be able to share in celebrating their special day, but they will also receive a reward in the form of an exclusive discount code. Your thoughtful gesture will surely bring a smile to their faces as they are presented with their unforgettable experience.
Best of all, you can send this card easily, and in just a few clicks, you'll instantly connect with your loved one in a meaningful way – no matter how near or far away they may be. So why wait? Go ahead and show your appreciation by sending them an extra special 'Happy Birthday' wish today. They deserve it.
4. Send an email when someone makes a purchase
For businesses that rely on digital sales, trigger emails can be a powerful tool for connecting with customers. Unlike traditional marketing emails sent out en masse, trigger emails are sent out in response to certain events determined by the business's criteria. In this case, trigger emails can be used to contact customers when they purchase.
Like physical stores thank shoppers as they leave with their purchases, trigger emails can offer online purchasers a similar experience. An email thanking them for their purchase and providing additional information about it—such as delivery dates and tracking numbers—can help build a strong relationship between the customer and the business.

It's an efficient way to ensure that customers feel appreciated after making their purchase, which is key for retention and repeat buyers. Trigger emails may involve extra work from the business side due to coding complexities, but those complexities are worth it when trigger emails are utilized effectively.
They provide an ever-appreciated touch of personalized attention that modern customers have come to expect.
5. Send an email when someone leaves a positive review
Reviews are a great way to drive sales and build customer trust. Not only do they provide useful feedback to help you understand and improve your products, but they are also an opportunity to generate word-of-mouth advertising. A simple way to thank customers for leaving positive reviews is to email them.
You can thank them for taking the time to write a review and let them know it is appreciated. It's a small gesture that goes a long way in building customer relationships. These emails are a gentle reminder of your business when customers are ready to purchase more products or services. 
Sending out emails whenever someone leaves a positive review strengthens relationships, builds customer loyalty, and helps stimulate sales—all without much effort on your part! Taking the time to thank people for their support can go a long way toward developing strong customer relationships and ultimately driving further growth for your business.
6. Send an email when someone refers to a friend
Referral programs are a great way to encourage customers to spread the word about your business. When people refer to a friend, it shows that they believe enough in your service or product to recommend it to their contacts – and that speaks volumes about your brand.
A great way to thank your customers for promoting you is by emailing them when someone they referred makes a purchase. Not only does this affirm the effectiveness of their efforts, but it also creates an opportunity for them to reach out and connect with their referrals directly.
Sending emails like these reinforces the bond between customers and helps build strong relationships.
They also make people feel appreciated, encouraging other customers to make referrals! By implementing a referral program and reminding customers of its importance with emails like these, you can create a strong base of advocates who will be sure to pass on the word about your business.
7 Triggered Email Best Practices
Here are a few triggered email best practices that can help optimize every campaign you send.
1. Determine your data sources
First, you have to determine where to gather information about your subscribers. After that, you can use this data to curate relevant content and personalize your campaigns. You can check information from numerous sources.
Where did they sign up for your list, and what does that tell you about their interests?
Which products and web pages do they view on your website?
Do they engage with your content across multiple platforms?
Which products have they purchased?
2. Segment your subscriber list
To build more specific automated campaigns, you need to segment your subscribers based on various demographics and factors, like:
Location
Engagement and activity
Gender
Age
Parental status
Work status
Work title and rank
These are just some of the common segments you can build. Remember, the more precise you can be, the better.
3. Set one explicit goal for each triggered email campaign
Do you want your subscriber to purchase your product? Visit a specific landing page? Register for an event.
Setting one explicit goal for each campaign will keep your content precise and concise. If you begin branching out too far with your goals, your subscribers may get overwhelmed and take no action.
4. Optimize every email
Transactional emails have 8x higher open rates and 6x higher conversion rates than other marketing campaigns. For instance, if you need to optimize your confirmation and shipping emails, you're missing out on an opportunity to engage with your subscribers. Moreover, you need to deliver a customer experience above and beyond what your competitors are doing.'
Add engaging copy and personalized calls to action. Show gratification to your customer for their purchase and suggest adding related products to their order before you ship. Also, ask them to follow you on Twitter or Facebook.
5. Carefully schedule your campaigns
45% of people state they unsubscribe from mailing lists because they get too many emails or from a specific company.
Carefully time your emails and create a specific schedule every few days or once a week. Since you're sending highly relevant and interesting content, extending your campaigns will leave your subscribers longing for more.
6. Monitor results and change tactics
You will learn which automated campaigns yield results when you review your metrics.
Are new subscribers opening your emails? If not, you may work on your subject lines. Are subscribers opening your emails but falling short when it's time to take action? Consider re-writing your copy to make it more precise and direct.
7. Integrate your triggered email campaigns with other channels
Your subscribers are active on different online channels. Are you integrating your email campaigns to stimulate conversation? Add Facebook or Yelp review snippets while promoting your products through email. Consider adding your WhatsApp number or live chat link to text questions easily.
Find where your subscribers hang out online and provide exceptional ways to engage with your brand.
Wrap Up
Email is one of the most effective channels for marketing, but it can be difficult to know how to craft an email that will get results. In this guide, we have learned a lot about trigger emails. Trigger emails encourage further engagement with your brand by providing relevant information or offering a special promotion.
By understanding what makes trigger emails successful, you can create campaigns that generate more leads and sales.
Also Read: