15 Best Time Management Tools in the Year 2023

Did you know? Spending around 10 minutes to plan your day saves almost two hours of your time. Time is of the essence for everything we do. Every successful person around the globe plans their time so that they can be more productive. Likewise, an organization's success depends on its time management skills. To do that, an organization needs to plan for all its employees. It is impractical to manage such huge loads of data without additional help. This is where time management tools swoop in to save the day.

In this blog, we will list some of the best time management tools available. These tools, when used efficiently, promote a productive work environment within your organization.

15 Best Time Management Tools in 2021
People spend most of their time in a day at work. Reducing the hours spent on work allows growth in your personal life. The following are some of the best time management tools that will help you boost productivity:

1. PeppyBiz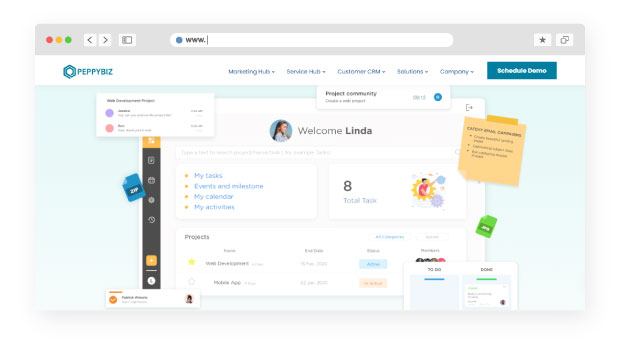 PeppyBiz's project management software packs resourceful functions for your business. With our software, you get modern tools for streamlining your workflow. You can collaborate, organize and deliver projects on time using just one software. With advanced AI tools, you can save time by reducing manual work.
The following are some of the tools that our customers use to boost productivity:
Timesheets.
Task prioritization.
Gantt charts.
Kanban boards.
Calendar.
Instant reports.
To know more about our software, you can schedule a free demo today! Our experts are available 24×7 to help you with your queries.

2. NotifyVisitors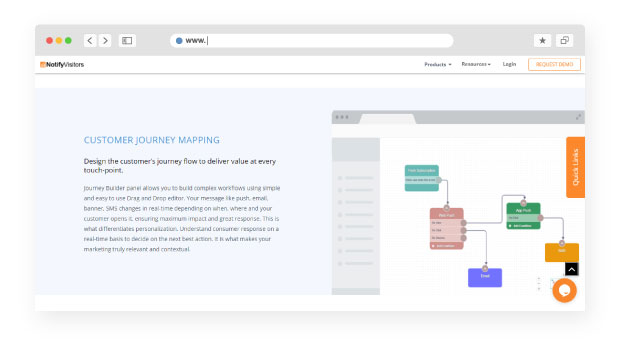 NotifyVisitors' software focuses on making your customer conversations easier. It helps streamline every part of your customer's journey through the sales funnel. It saves a lot of time for your sales team with automation tools. With multiple platform accessibility, your sales team stays updated at all times.

Automatic creation of personalized workflow increases effectiveness while reducing the long hours. One of its impressive features is the user session replay. You do not have to spend time receiving feedback. The software analyses the calls made with the customer to produce detailed feedback.

3. Trello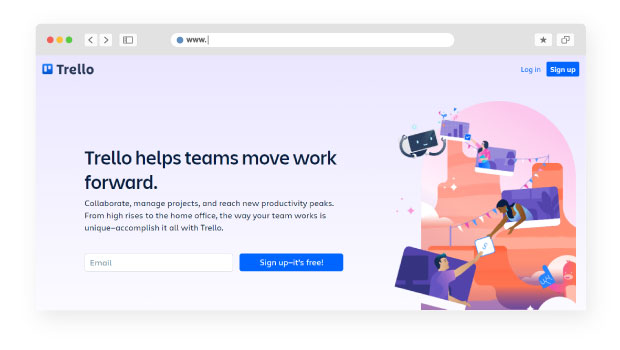 Trello is a popular name among startups and freelancers. It is an effective project management app that uses visual boards. The main aspect of this software is the easy-to-use interface. No more training the newbies to get on board. They can easily understand the software's working in a short span. Butler automation ensures that you never miss out on tasks on your calendar. It also has customizable keyboard shortcuts to fasten your management journey further.

4. Evernote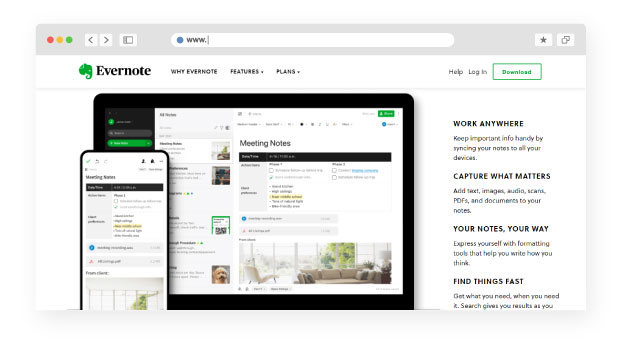 Unlike the other software listed here, this is only meant to manage your notes. You can use this app as your digital notepad, where you can note down almost anything. Writing down a to-do list reduces the time spent on unproductive tasks. And lets you make the best use of your day. You can use this software on various platforms like desktops, laptops, tablets, Mobile phones, etc.

No more precious time wasted on searching for information. With all your devices in sync, you can eliminate the need for shuffling through devices to find what you are looking for.

5. Todoist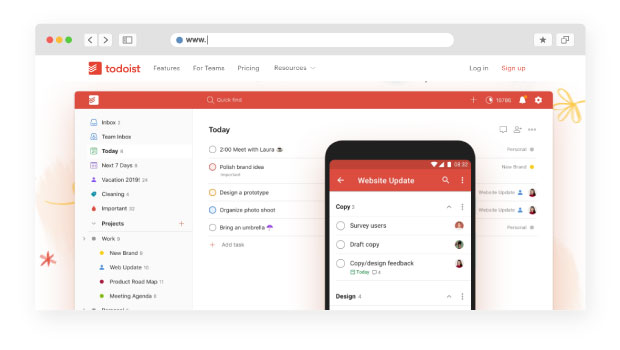 Todoist is a straightforward time management software. It is a simple to-do list management tool. It stands out from other software because it can manage all your team member's to-do lists. As a leader, you can also review your team's list to give them more time. Many impressive ready-to-use templates make the process quick and easy.
The software also gifts you Karma points for every task completed within the deadline. It sure is an impressive way to motivate everyone to learn time management skills.

6. Rescue Time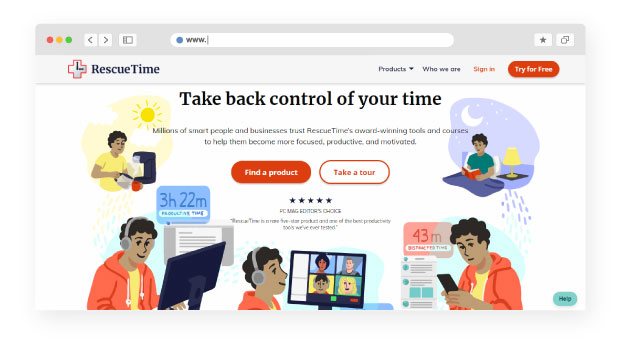 Rescue Time is an app that monitors your day-to-day activities. It creates a report at the end of the week, indicating the time you spent on each task. It also has team management software that can accurately track all team member's activity. Unlike the other apps, it highlights the time you wasted. Making you more aware of your productivity throughout the week. When you get an idea of the hours you waste, you become more aware of what you do.

7. Focus Keeper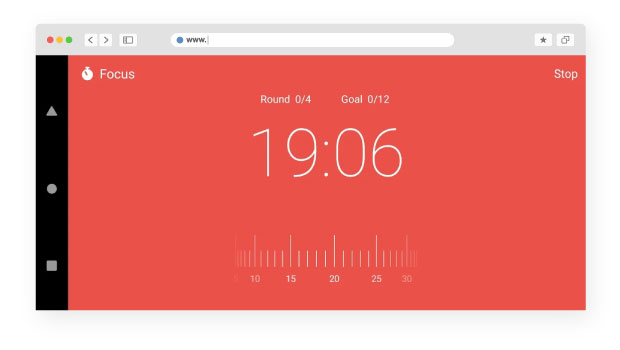 If you are a freelancer who struggles to maintain projects from different customers, this app is for you. When working on multiple projects at the same time, it is easy to get overwhelmed. Focus Keeper reduces the anxiety caused by piling tasks by tracking the time spent on each project separately. It also prevents you and your team from overworking.

8. MindNode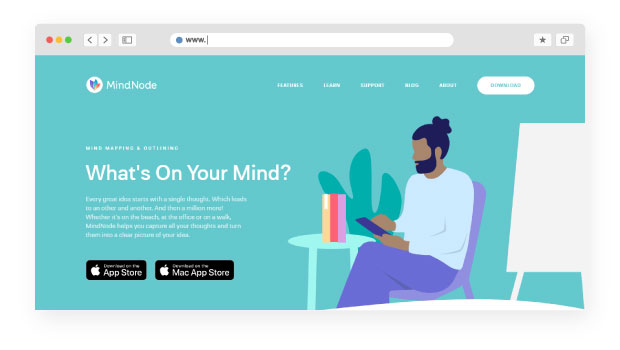 Most project managers are keen on mind mapping every task. Unfortunately, it isn't an easy task. It takes a huge deal of time when you have to start from scratch. But MindNode makes it visually pleasing and easy to map out your thoughts. By creating workflows, you can prioritize and focus on one task at a time. You can also share the document with your team to make them better understand what you expect.

9. monday.com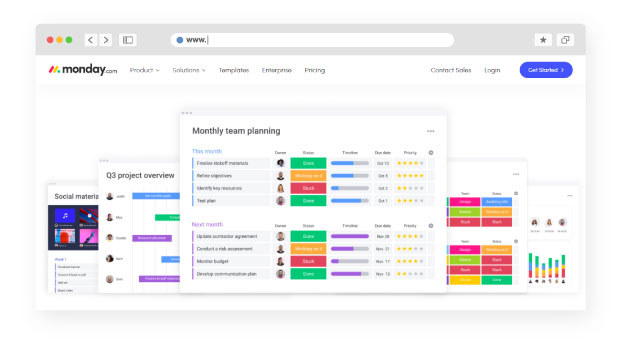 It is a cloud-based software that operates online. Among the many services it provides, there is time management software. Time tracking becomes easy with the use of a simple GUI. You can simply turn the timer on or off. You can integrate it with any project management software you use. It also comes in the form of a mobile app letting you monitor task duration from anywhere. You can also group the timers based on clients, projects, and tasks.

10. Nifty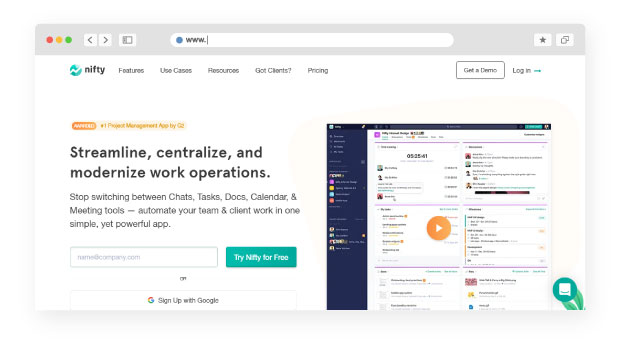 Nifty offers an attractive project management software that has add-ons to track time. Almost all of its plan has tools like timesheet, time-tracker, etc.

You can use this app as an attendance register for all your employees. Tracking the logged hours of each employee becomes easier with Nifty. You can also easily monitor the time it took for them to complete each task. Creating reports for specific date ranges is possible with this multi-functional software.

11. Buddy Punch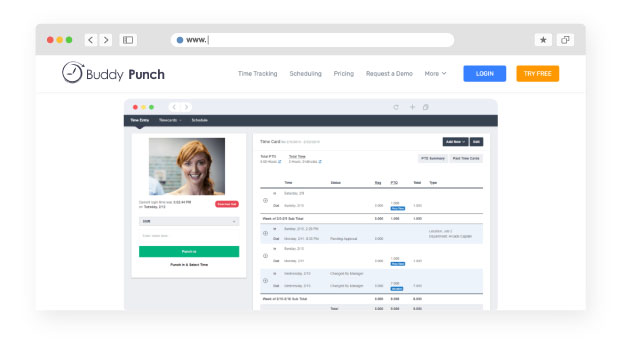 It has effective scheduling tools that let you manage your team's schedule effectively. It is one of the best software for the prevailing remote work situation. You can assign a regular time, and the software tracks the overtime taken by each employee on the project. You can easily integrate it with the payroll management products to create an invoice based on the time spent. Some jobs require GPS tracking of the employee. Buddy Punch also allows for GPS tracking to suit such jobs.

12. Wrike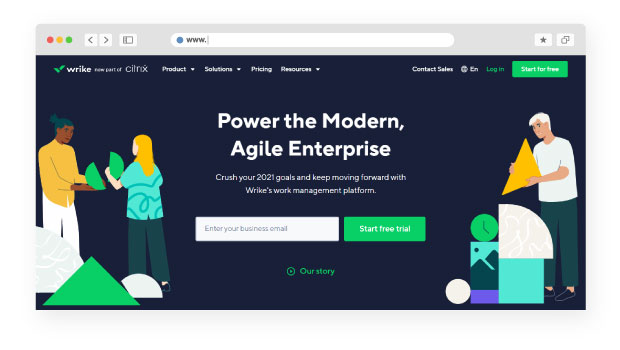 Wrike's project management solution is truly an all-in-one software. It has time tracking tools inbuilt in the software. It has timers attached to each task you create. You can choose either to use it or not with a simple toggle button. It is simple web-based software. But it works even with the browser closed. With this software, you can provide a simple solution for various teams within your organization.

13. Tmetric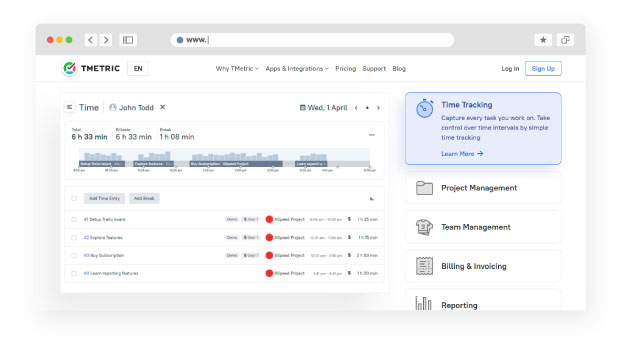 Tmetric is one of the software that you can use to visualize your work time. It effectively tracks all your activities in a day and reports them in the form of a timeline chart. It is an automated process that measures billable time to create invoices. Furthermore, it promotes time management by allowing the team to compare with their peers.

14. Toggl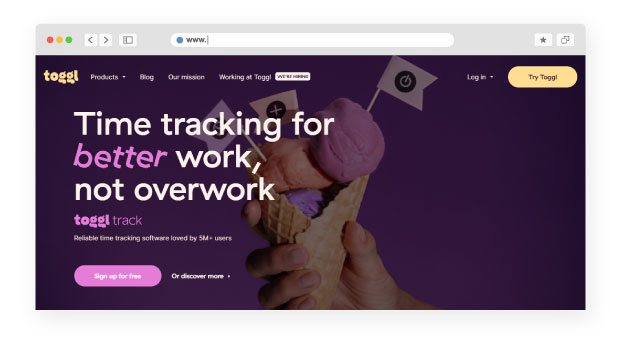 It has the same features as any other software. But it also has an idle detection feature. Toggl notifies the user of the idle time to keep them focussed on the task at hand. The multi-platform accessibility lets you start tracking from one device and stop it from another. If you are a freelancer, you can compare the price received for hours spent to find the most profitable project. The only drawback is that it doesn't have an invoicing feature like the other apps.

15. Chrometa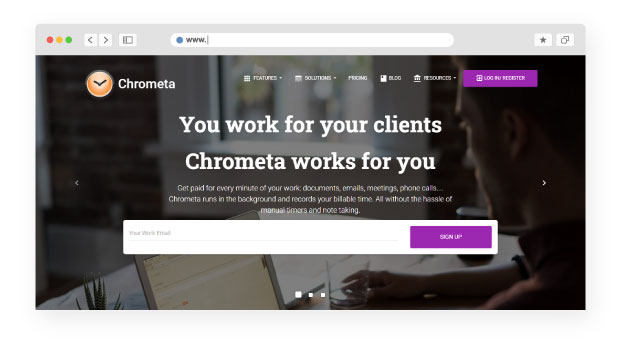 Chrometa's software is the best in tracking employee activity. It monitors everything from the websites you visit to the emails you sent. It stops tracking time when you go away from the computer. Not only that, but it only measures the active time you spend on completing the task. You can personally use Chrometa to become self-aware of the unproductive time you spend.

Benefits of using time management software:
The following are some of the advantages you get by opting for any of the software mentioned above:
Lowered stress levels.
A healthy work-life balance.
Do more in less time.
Increased focus on the task at hand.
No more procrastination.
Organised tasks.
Less distraction.
Increased chances of career growth.
Conclusion
As a good employee, you must be able to contribute to the organization as much as possible. But it is also important to have more time for your personal life. For any team leader, you must manage the tasks such that your employees stay productive and have leisure time. Time is a vital commodity that you can never control. So use the flow to your advantage by making the best use of time management tools in your work.