20 Best Productivity Tools in the Year 2023

We all strive to achieve better productivity. We have an urge to complete more within a short time. Productivity is a result of commitment, efficient methods, and time management. And the current technological era doesn't fail you. It offers a variety of tools for you to increase productivity effectively. It can be for your organization or your personal use; productivity tools can significantly improve the way you work.

In this blog, we will list some renowned tools in the market to make your search simpler.

20 Best Productivity Tools 2021
1. PeppyBiz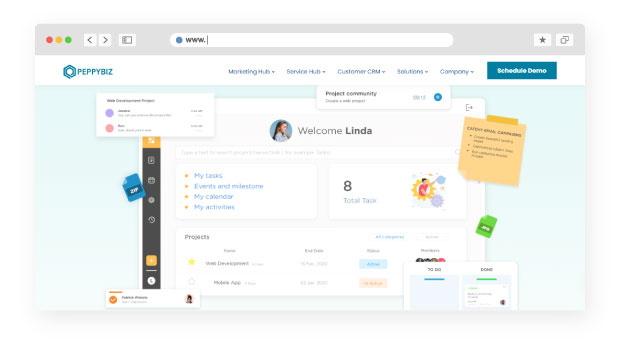 PeppyBiz is home to the most powerful project management software. Our software successfully streamlines the workflow, enabling you to do more in less time. You can manage everything from task assignments to deadline management. Our software reduces the bottlenecks in the workflow, which gives your employees more time to be productive.

The following are some features worth noting:

Kanban boards.
Gantt charts.
File and documents integration.
Timesheets for all tasks.
Instant report creation.
You can also check out the other features of our software here.

2. NotifyVisitors: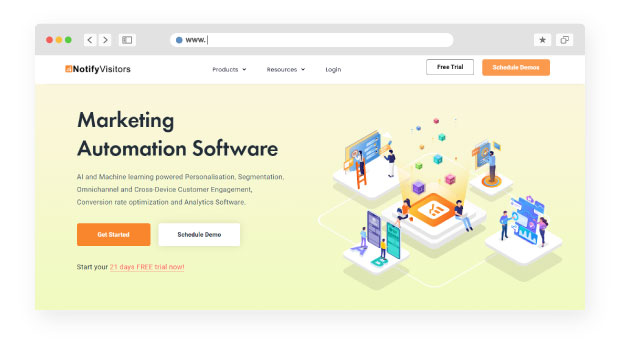 This tool targets your marketing department. You can automate almost every part of your marketing workflow using their software. One of the main advantages of this software is that you can use it across various platforms. It keeps your team's productivity up to par at all times. It greatly improves the interaction you have with your prospects. You can easily customize each part of their customer journey to induce more engagement.

The following are some applications of the software:

Design customer journey.
Perform A/B testing.
User segmentation and prioritization.
It is only suitable for businesses that require customer management and marketing tools blended.

3. nTask: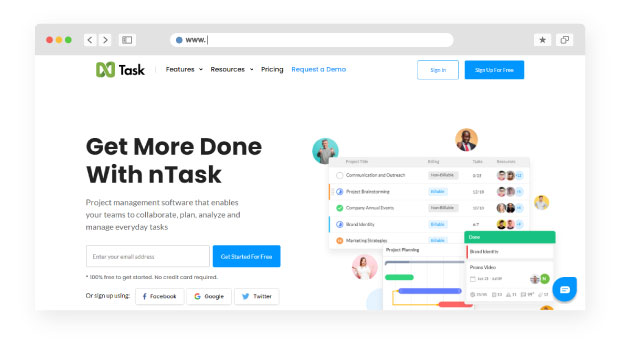 There are many aspects of a project you need to keep track of. Proper management of all small tasks leads to the success of a project. But it can be overwhelming without the use of help from certain tools. One such tool is nTask. It can manage several tasks of the project and monitor it under a single platform.

Like any other project management software, it has all the necessary features. It is a simple and easy-to-use software that boasts features like:

Task timesheets.
Employee timesheets.
To-do lists.
4. Slack: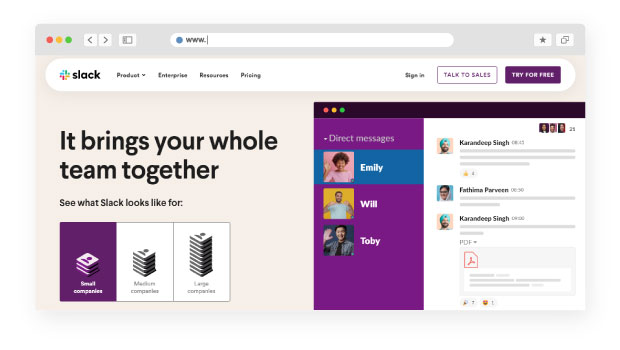 We all know that teamwork increases efficiency and aids in developing productivity. Slack is one of the much sought-after productivity tools for team collaboration. Slack has significantly made the current remote work conditions easier. It centralizes the communication of your team. The software has the track of every critical decision taken within the team. So none of your teammates loses track. You can also perform voice and video chats with Slack.

5. Fleep: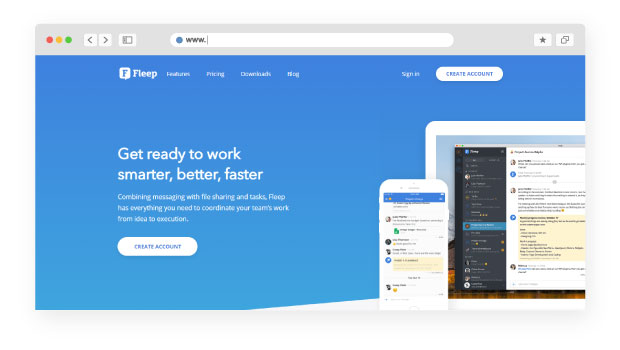 Emails are one of the most effective forms of communication within a team. But, sometimes, it becomes tough for you to manage various conversations. You might waste a lot of time trying to search for the email. Fleep effectively reduces the clutter and allows you to collaborate using conversations. It is a multiplatform tool that keeps you connected with your team at all times.

6. Todoist: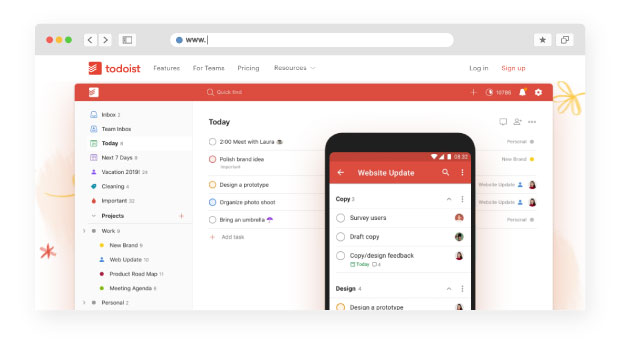 Unlike the other productivity tools mentioned, Todoist is only for creating and managing to-do lists. It is a planner that manages all your tasks and deadlines to keep you notified. There is no heavy graphics within the app which makes the interface user-friendly. If you want to use it for your team, you can easily integrate it with software like Slack.

7. 1Password: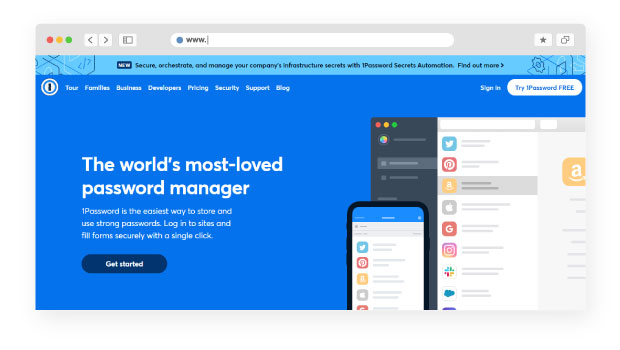 Sometimes you end up wasting a lot of productive time in remembering passwords. Once you forget it, you have to reset your password, which consumes many productive hours. 1Passowrd helps you keep all your passwords in a secure place.

It is a simple password manager that greatly helps in saving your time. You can access the app only from your mobile and with a dedicated passcode for the app.

8. Otter Voice Meeting Notes: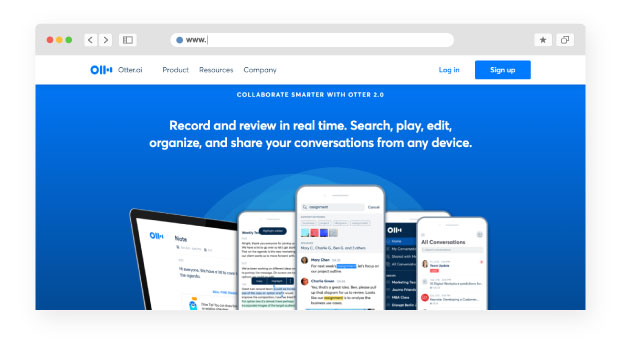 Have you ever lost track of what the manager says in a meeting? If so, this app will fit right into your life. We attend meetings to know about the important actions to take in a project. Otter's app will help you record and transcribe every word that goes around in a meeting.

You can also edit the transcripts in case of minor errors. It also allows you to send the transcript over as a text or PDF.

9. Cloze: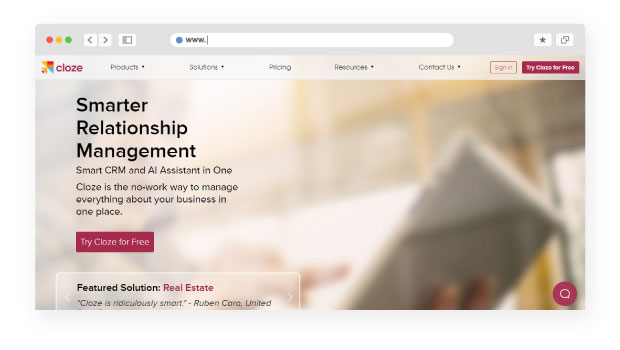 Cloze lets you manage your contacts from every platform. It stores their mobile numbers, social media handles, and email addresses. When you have a lot of clients, it can be tough to manage their contact information. With Cloze, you can centralize all communications and prioritize the desired contact method. It greatly improves the time it takes to manage all your interactions with various clients.

10. Trello: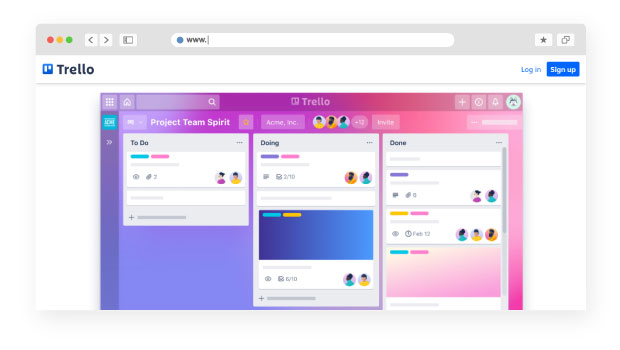 Trello is a popular project management software. It is a simple and easy-to-use management tool. It uses Kanban boards to facilitate the task management process. With Trello, you can instantly message anyone within your team. You have centralized communication and effective project management tools on the same platform.
11. GanttPro: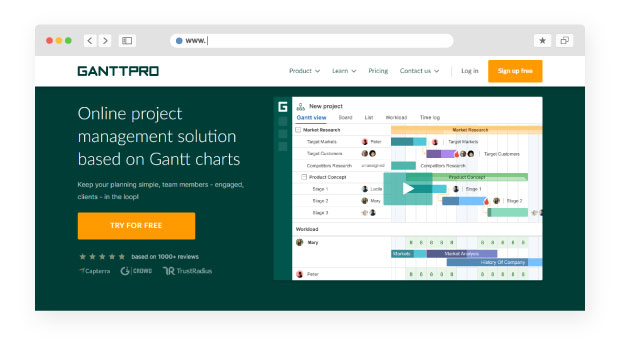 It is an online software solution that has various tools to create fully functional Gantt charts. Gantt charts play a vital role in informing the team about the tasks and their position in the project. You can group the tasks and subtasks to make it visually easier to infer. Furthermore, it boasts a simple drag and drop interface. Which makes it one of the easiest software to employ.
12. monday.com: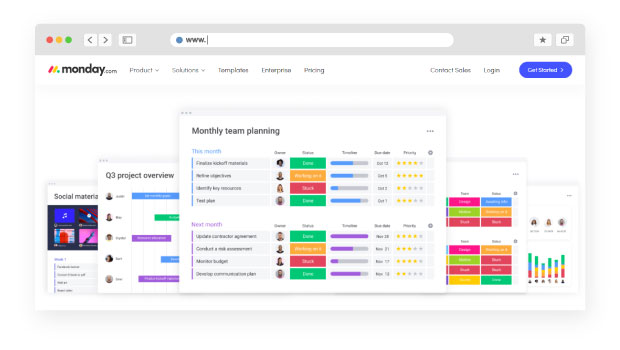 It is a web-based software solution that can smoothen your project management journey. Unlike the previous two software, this one is suitable for larger teams. It improves the self-management of the team you are working with. It is best suited for portfolio management, where you manage multiple projects at the same time. Furthermore, it also provides a weekly overview of all your projects. You can find the dull areas in the projects easily.

13. Taskade: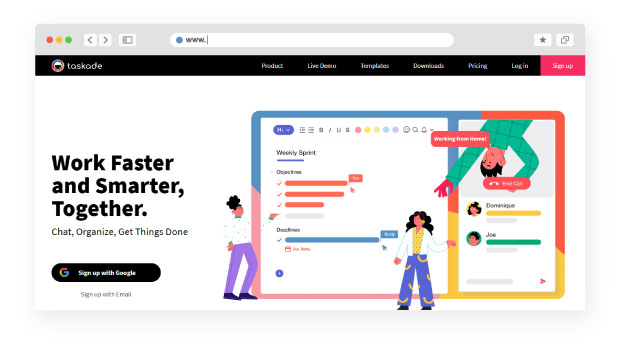 Taskade is one of the productivity tools suitable only for small teams. It is like a to-do list but an updated version of it. It visualizes the list of tasks and makes it easy for you to track the progress of each task. Not only that, but it also has multiple views and video chat options.

14. Doodle: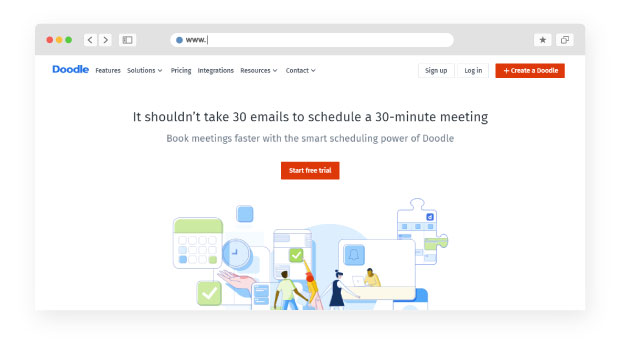 Doodle is a web app that simplifies the meeting scheduling process. When you have remote workers working worldwide, it can be difficult to find a time that suits them all. You can arrange video calls with everyone on the team by asking them to fix a time that suits them. Then, you can schedule a meeting that every team member can attend.

15. Toggl: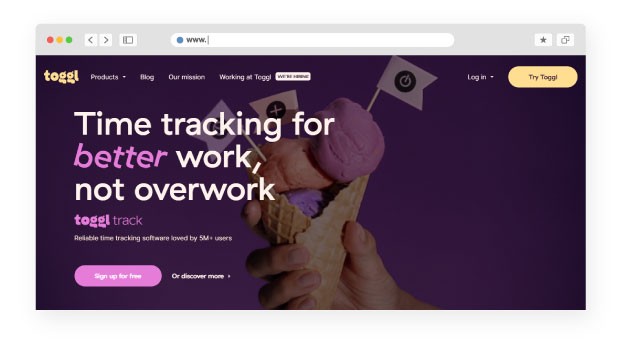 Managing time is one of the best ways to improve productivity. Toggl lets you do that by tracking the time spent on each task/project. It is a great tool for invoice managers to bill the right amount. The application works on multiple platforms to improve your time management skills. It relies on a simple UI that reduces the possibilities for any distraction.

16. Zapier: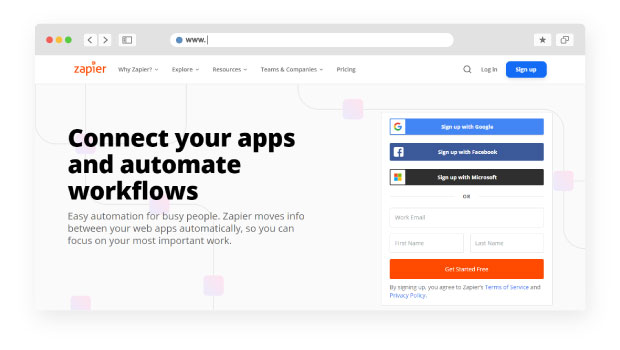 Zapier is one of the productivity tools that aims to automate your workflow. You do not need coding knowledge to create new automation processes. You can integrate with various apps like Trello and Gmail to make your work easier. By setting trigger and action, you can create an efficient and fully automated workflow.

17. Bit.ai: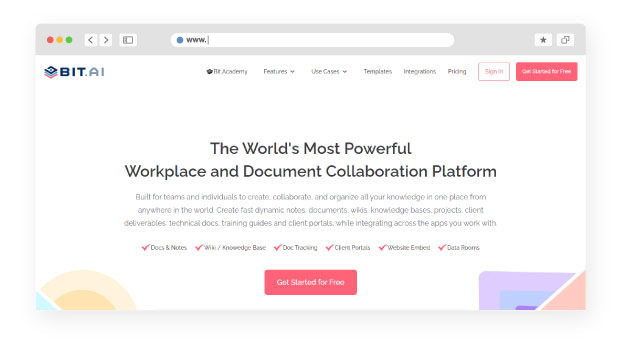 Losing track of important documents within the organization is a huge productivity barrier. You must then spend your valuable time searching for the document. Bit.ai is a tool that helps you centralize the storage and management of such documents and files. With this software, different teams can access the same document without having to share it over email. You can also track the visitors the files had to pinpoint how the file has been helpful.

18. Forest: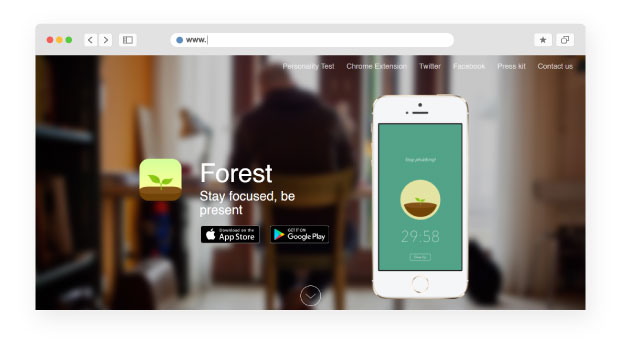 Forest is an interesting app that keeps you off your mobile phones. It is more like a game than the other productivity tools. You plant a virtual tree, and it grows more as you stay away from your mobile. If you exit the app to look at other apps, the tree dies. So it keeps you focused on the task that needs your attention. Another plus point is that you can grow actual trees by collecting enough coins through the game.

19. Focus booster: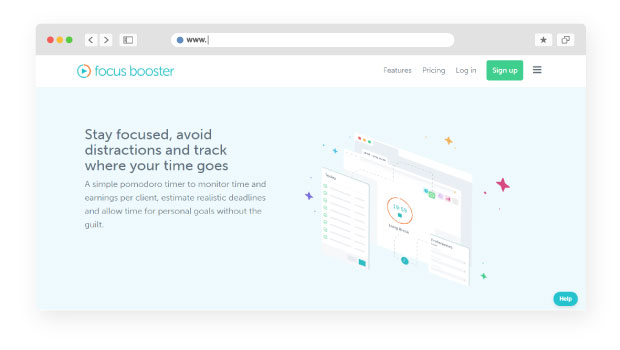 The app focuses on increasing productivity by monitoring distractions. You should always have a list of distractions that usually prevent you from working. Focus booster records the time you spent on the job and the time you spent on other activities. By constantly tracking your time, you can avoid distractions and keep yourself on track. Some freelancers use this software to record the time spent on tasks. It helps them bill the client.

20. RescueTime: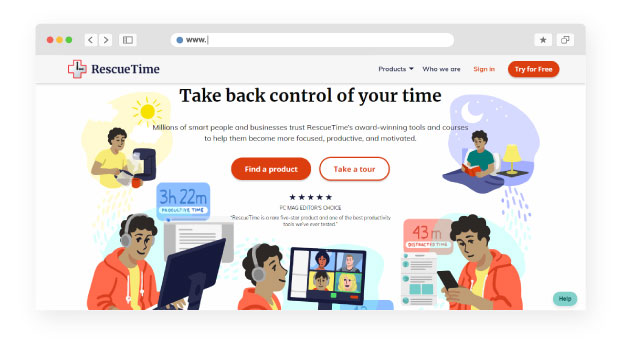 RescueTime is also a tool that records your time spent on the task. It can create reports that help you identify apps that distract you. It goes one step further by blocking the websites and apps that stop you from being productive. You can also set goals for yourself and your team. By setting targets, you can easily reduce the time spent procrastinating.

Conclusion
To summarise, productivity tools greatly improve the quality of the work you do. In this modern world, it seems only logical that you adapt to different tools to help you get through the day. With the overwhelming number of tasks to complete, it is better to have a helpful tool to reduce your burden.