How to Improve Teamwork and Collaboration Skills

Have you ever wondered what goes behind a successful company? If so, the answer is the various teams within the company that works together. They do so to combine their efforts and talents to achieve better goals. It is often reported that teamwork brings about success. It is true for every situation and every sector.
But newbies struggle with it because they have no idea how to improve teamwork and collaboration skills. So, in this blog, we will detail the various skills and how to nurture those skills.

What are teamwork and collaboration?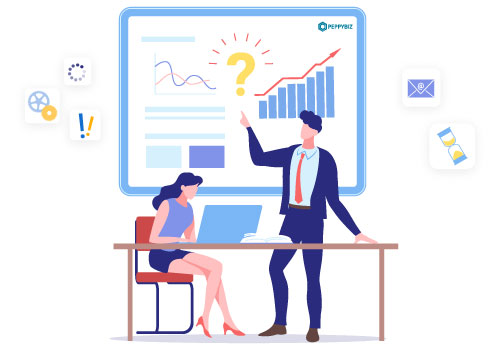 Teamwork and collaboration both of them may look like they are the same. But various things differentiate them. Teamwork is often the work done by individual team members to achieve a common goal. At the same time, collaboration is between people of varying expertise. They all work collectively to complete the project.

Usually, teamwork involves the delegation of tasks and has a team leader coordinate them. But the collaboration has the people involved working as equals.

However, both of them strive to increase productivity and reduce workloads. But whenever two or more people come together, a conflict of interests is bound to happen. This is why special skills are necessary to maintain a healthy balance between conflicts and productivity.

Areas where you can use collaboration:
The following are some areas where you can use collaboration in a workplace:
Group discussions.
Brainstorming for new ideas.
Decision-making about a process.
Finding solutions for problems.
Areas where you can use teamwork:
The following are some areas where teamwork proves useful in a workplace:
Project completion.
Achieving targets.
Project training sessions.
Team-oriented training and development.
Ways to improve teamwork skills:
There is no way you can get a new team together without any tension between them. They each have a different state of mind and skills. But, there are few effective and proven ways to instil those skills in your team.

1. Set distinct goals: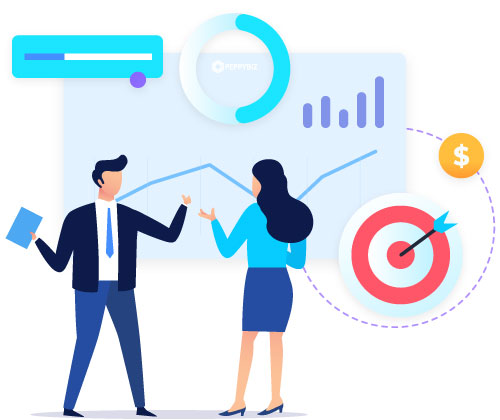 One of the main things that set your team off track is the poor understanding of goals. It is imperative that everyone within the team clearly understands what the final goal is. If everyone in the team knows the goals, they tend to work more in unison. Establishing goals within the project makes it easy for the team members to understand the scope. It helps you motivate the team towards a common goal without much conflict.

2. Assign specific roles: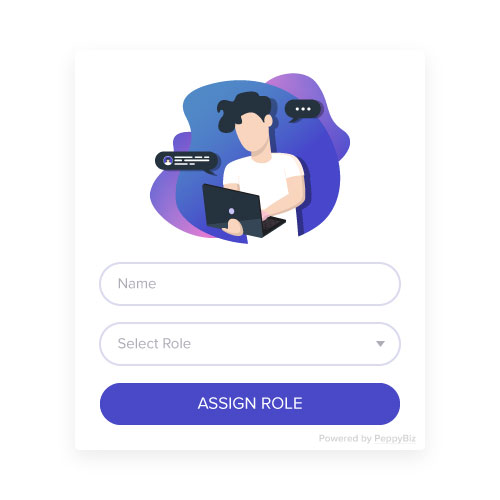 Not everyone on the team will be doing the same job. Each member has their own set of skills and experience. So it is vital to identify their area of expertise and assign them roles accordingly. Some employees tend to either overdo or delegate. It creates an imbalance between the members. Hence, it is better to set clear boundaries about what they should and shouldn't be doing.

3. Create a friendly environment:
Obeying personal boundaries goes a long way in making the team effective. But, there should also be a positive mindset and environment in the team. A supportive environment results in a better understanding of each other, which reduces tension and saves a lot of productive time. For a team that has a positive outlook, problem-solving becomes easier.

4. Effective time management: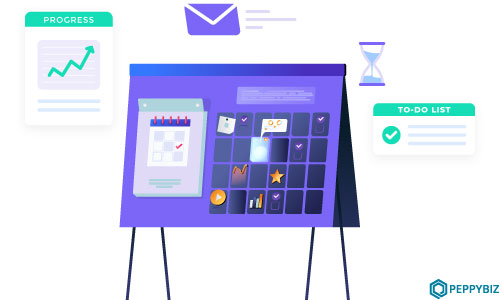 No one likes a person who drags the entire group down. In a team project, one person's job may rely on another's. Time management is one crucial skill that you should develop—wondering how to improve teamwork and collaboration skills by time management? It is by scheduling and prioritising your everyday activities.

5. Do other things as a team:
When you only meet your team under work pressure, there will not be a real bond. A smooth relationship between all your team members encourages them to be more result-oriented. For example, take a short coffee break together as a team. When you start seeing your team not complete work, you can improve the overall team spirit.

6. Set up rules and guidelines: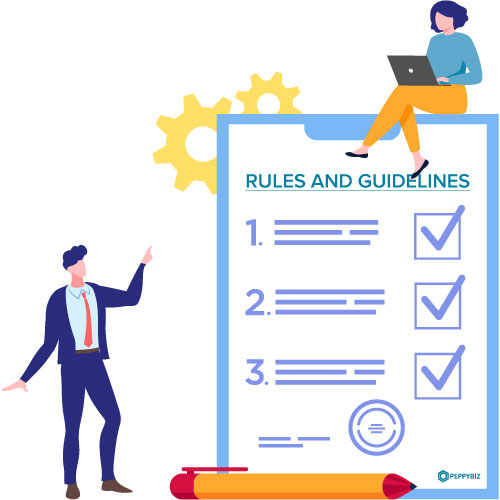 As a manager/team leader, you must be able to convey the process of the work. Establishing definite rules enables them to understand the necessary guidelines to follow easily. You must establish the authority they need to seek in case of emergency. The standard set of rules increase accountability within the team.

7. Do not be petty:
As a team, you must overcome your personal agendas and think for the whole group. Whenever you decide on the project, it must involve your team members. Complaining about others actions/behaviour is an utter waste of time. Rather, try to identify the cause of the problem. Shifting blames never work in a team.

Even if a member completes a small task, give them credit. Please encourage them to do more as a team. Try congratulating your colleagues and see the visible instant change in attitude.

Ways to improve collaboration skills:
A collaborative team is bound to achieve more than a team that operates as an isolated unit. So it is also important for you to develop your collaborative skills. The following pointers will help you answer the question, 'How to develop teamwork and collaboration skills?'. Yes, you read that right; the following will help you in both areas.

1. Be open to new ideas:
As a collaborative team, you lack a leader who can identify the best ideas. So, you must be ready to listen to the ideas put forth by all the team members. Generically assuming that one or the other person is always right only creates confusion. Often, ideas that are difficult to understand turn out to be effective. You must encourage the team to be more curious and open-minded.

No matter how small they are, appreciating new ideas will gradually build a safe environment for opinions to go around. In simple words, a diverse team with diverse thoughts leads to innovative ideas and better collaboration.

2. Efficient communication: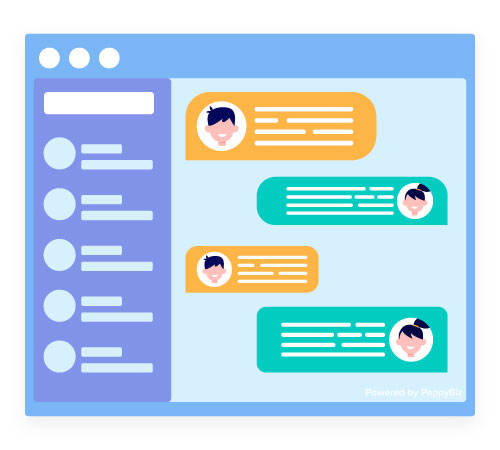 Having a clear communication method improves the quality of collaboration. But you must set up various methods of communication to enable a smooth and friendly environment. Some may find it easy to communicate in front of people, while others may not. A collaborative team must respect each other's communication problems and strive to overcome the issue.

Mindless criticism is one thing that restricts the collaboration between teams. So try to avoid such occurrences by setting up more than one method of communication. Most people find it easier to communicate over emails rather than voicing their opinions during meetings. Necessarily not every outspoken person has the smartest idea, and not every inarticulate person has the dumbest idea.

3. Being self-organised:
In a collaboration, you can't be an efficient worker if you do not organise your workload. There is going to be a lot of duties and responsibilities. You must understand the importance of coordination between works done by you and other employees. Understanding how your work's outcome affects the other's will help you arrange your timetable. It will gradually improve the joint efforts made in completing the project because everyone understands each other's work and dependencies.

4. Encourage long-term perspective:
In a project, there are a lot of tasks that your collaborative team needs to complete. If your team doesn't understand why they are doing these tasks, the project will not perform as expected. So, encourage your team to focus on the end goal and not just complete small tasks.

Understanding the project scope ensures that employees understand the importance of everyone's contribution. And how each of them fit into the project scope. How to improve teamwork and collaborative skills of this kind, you ask? Set up a meeting where you can ask why this project demands collaboration. It is certain to bring out the best opinions in all your team members.

5. Improve adaptability:
If it is a collaborative project, it is absolutely a big one. Even small projects come with many uncertainties. So, it is naturally unavoidable for a complex project. Training your employees to be more adaptive to changes helps them achieve more as a group. But it takes time and practice to gain this collaboration skill.

Once the panic sets in within the team, everything goes south, decreasing productivity. Ensure that your team members stay well-informed and focused on the next step. Adaptability lets you think about a new solution rather than getting stuck on a failure forever.

6. Debating skills: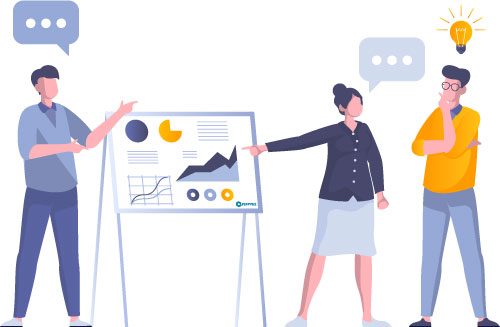 As said earlier, collaboration comes with several challenges and conflict of interests. Can you pursue an argument without breaking down? If so, you will be very much interested in this skill. Debating the opinions put forth is crucial to the development of the project. You cannot expect to have zero arguments within the team.

A constructive debate is highly rare in an environment that feeds on emotion. Hence, try to separate the defending arguments from your emotions. It will lead to a better understanding of opinions that are truly valuable to the project and the organisation.

7. Collaboration tools: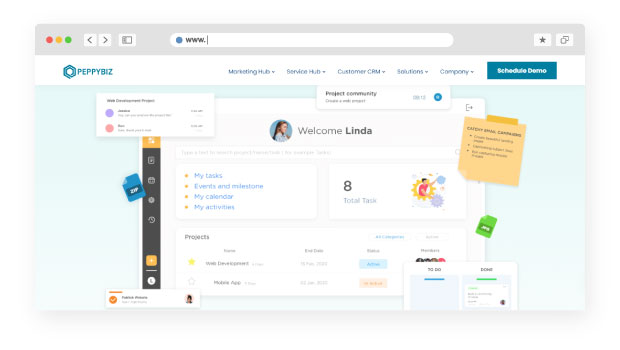 Remote work situations are on the rise. But is it very tough to attain high-quality collaboration from a distance? Not. You can use the rise in technology to your benefit. Opt for the best collaborative tools in the market to make your collaborative team more efficient.

For example, you can use an efficient project management tool to assign works to your team. You can set deadlines and create workflows to facilitate your project management journey further.

Conclusion
To sum up, the more talents get involved in achieving a common goal, the more fruitful your result will be. So go through this long article on improving teamwork and collaboration skills whenever you want to exercise your synergy.

We at PeppyBiz help organisations of various sizes to develop their business through modernisation. Our software solutions promote teamwork and collaboration like none other. Take a look at the plethora of services we offer to find the one suitable for your purpose.