Email Marketing Best Practices to Improve Campaign Conversion Rate

Email marketing is currently the most advanced and appealing way to attain a reasonable conversion rate. Before getting into email marketing best practices, it is essential to understand the importance of conversion rates.
The concept of conversion rates is an integral part of e-commerce and even in the conventional business world. The technological advancement has modified the world by introducing technical norms.

Every business owns a website, and these rates are related to e-commerce websites only. In simple terms, the total number of visitors coming on the site is described as conversion rates. It is quite crucial because an increment in the name of conversion rates is equal to potential customers. When several people are visiting your site, then the user seeking your services will ultimately increase.

Thus, it is quite essential to deem the criteria of conversion rates. Email marketing significantly increases the rates of conversion on business conducting websites. Conversion rates imply a rapid increase in ROI and eminence of business.

Email Marketing Best Practices to Improve Conversion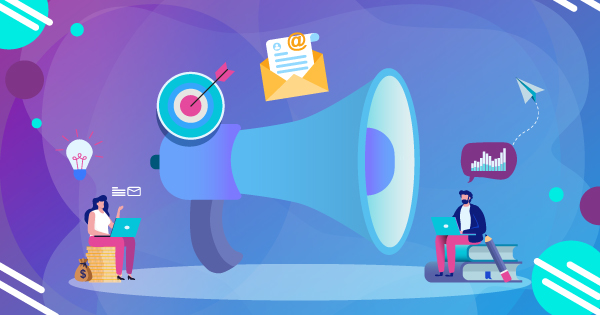 1. Be a little intimate emotionally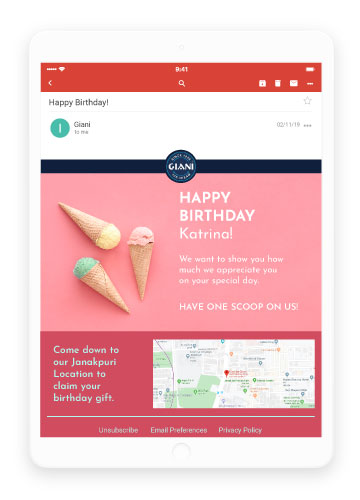 Be kind and loving to your viewers. If they receive heartwarming emails from you, then they will consider you a credible service provider. It is one of the email marketing best practices. It will greet you with more potential customers adding more profit to your business.

Your love decides the response from the customers. If you are generous towards them, then they will deem your emails rightly. Now the question arises, how to be personal? Well, it is quite simple to create personalized emails. All you have to do is fill your emails with a one-liner.
For an illustration, you can start your email with- Hey, lovely person, hope you are doing well. We are here to offer the best services. Your comfort is our priority. You can add these types of heartwarming lines to please your customers. To set up a successful business firm, positive aptitude towards consumers is an imperative element.

2. Call to action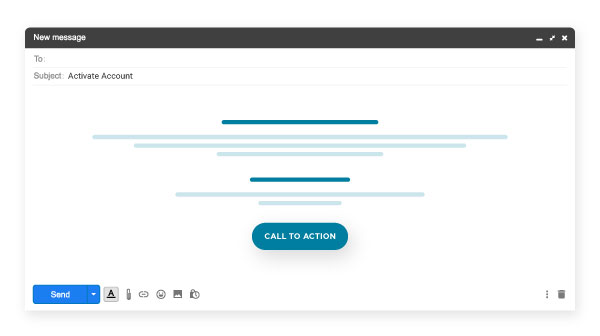 Take the entire value of your email marketing campaign to new heights with the addition of a call to action. CTA plays a prudent role in the arena of email propaganda. CTA and email marketing go hand in hand.
The ultimate goal of any firm is to make the potential users and buyers reach the landing pages of their services. It is the prime reason for the importance of Call to Action for elevating the value of email. One should be precise in adding the CTA to the email. By adding it, you directly invite the users to your website or the products which you want to sell. 

It is advantageous and results in yielding practice which email builders should diligently follow. CTAs make the content look more promising. They also act as a free tool that directly promotes your services and cut the hassle of advertising products. These CTAs also allot the users with possibilities to directly surf your website, and all these factors indicate the sheer importance of the call to action.
CTAs are the cherry on the cake of email marketing. They ease up the entire process and break the monotony of mails. Almost all the prominent email marketing examples enrich the concept of emails by adding CTA.
Add more prosperity to your business by making the optimum usage of emails. Through the correct processing of email trades, you can grow your customer base. When the customer base increases, sales will generate higher strides. High sales are equal to higher profit margins. Grow the level of the business and gain proficiency in the entire market arena.
3. Add Images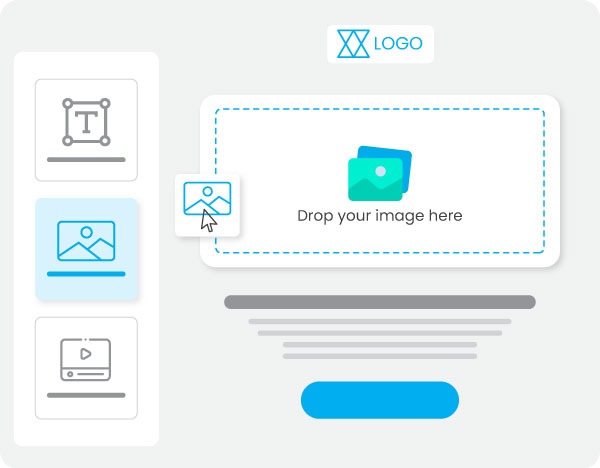 Adding images to emails is one of the most prominent practices which can tremendously raise your business-standard. If you want to make your bulk email transactions look more appealing, then you should integrate pictures. Images speak better than words.
Use this practice in your email advertising methods. You can deliver your message to the viewers in a better way by loading images in the mail. Try to add those images which are high in quality terms and explain your services prominently.

"Every picture says a story" is a famous saying. Make sure you imbibe it in your campaign to yield the best conversion rates. If you want to excel in the business world, then you must be updated with all the techniques as well as tactics. Email marketing has become a new normal in the business industry because of its benefits. Expand the levels of your email buildup venture with the addition of detailed images.

In the same context, one can take a cue from the eminent brand Nike. Nike is an exceptional brand in the arena of shoe production and other related accessories. Nike is also a renowned name in the creation of business emails to appease the interest of users.
It adds in high-quality images of products to gain attraction from the users. The users can relate more appropriately with the services when the emails are available with pictures. It is one of the most significant email marketing examples. Make your email marketing campaign a little sturdy and appealing to viewers by adding images.

4. Eye-catchy content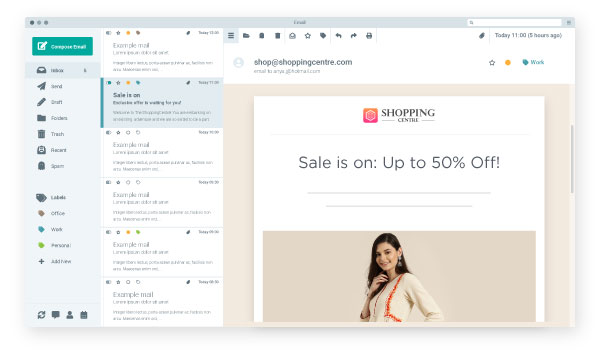 The next one in this list of email marketing best practices in the row is to develop good content. Words are important in an email. Email generally has a compact structure. It is the sole reason which leverages the importance of a good selection of words.
If you stay to the point only with an understandable language, then it will be of no use for you. Audiences generally disregard boring and dull emails that have unnecessary information and no attractiveness. To be the eye-catcher, you should develop good email blasts.
Make sure when you are creating an email eruption, you integrate the best content into it. Stand out and produce the sturdy material. Pour your best effort to modify and edit the subject.

NotifyVisitors is one of the remarkable email marketing platforms. It provides email marketing services where you can retain existing customers and get new clients on board.
It also helps to categorize all the customer databases and its the sales automation process that takes the deals ahead. Don't send dull and monotonous emails to your customers; otherwise, they will ignore it from scratch. Come up with out of the box ideas and target the right audience.
Be precise in regards to CTA and deliver your motive to your users in the database list. It will add more benefits to your overall campaign by taking your venture to new heights.

5. Be creative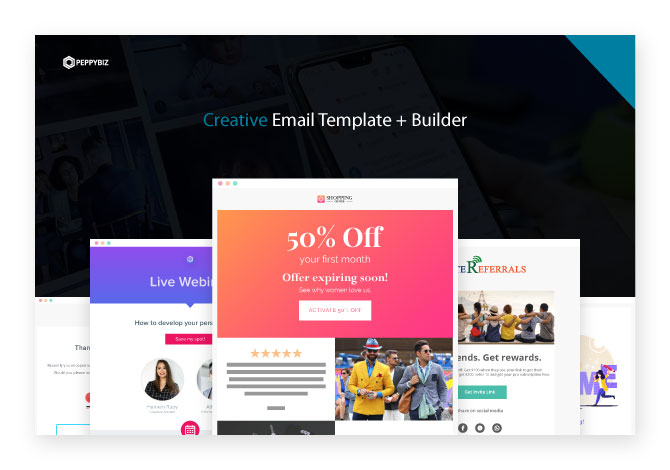 Creativity and innovation are two pivotal factors on which the foundation of email marketing stands. Being creative and innovative is the best email marketing practice. If your emails excel in the direction of creativity, then you can easily fetch the interest of your audience. Be imaginative while producing bulk mails. Create catchy one-liners, headlines, and an attractive body of the letter.

There are small endeavors that you can process to make your emails look more attractive. Add colors to the text, glorify the email by adding gifs and images. You can also integrate segmentation into your emails. By segmenting, you can separate your audience as per the behavioral and responsive factors.
You can create separate email blasts for the differentiated audiences. Being creative doesn't mean you will not focus on the informative parts of the email. The email looks more attention-seeking and appropriate when there is a perfect amalgam of original content and educational elements.
You can also add offers, coupons, discounts, and other related items to make your emails look extraordinary. By the addition of proposals, the users will take your services and products more seriously. They will love investing their money and efforts into your services. You can effortlessly find an excellent pack of potential customers by adding the prospects of discounts.

Emails are an integral part of the brand positioning. If you want your business to achieve great establishments, then deem the criteria of emails well.
Get the best email builders to process the bulk emails for your business. Email marketing is far more advantageous than the expensive brand advertising technologies available. These practices are appropriate to refine the entire prospects of email production.

Conclusion
These are some of the email marketing best practices that you must integrate into email advertising. They are undoubtedly critical to make your business prosper. There are various solutions, and brand advertising methods present in the market arena. Most of them are expensive and ineffective. That is why resort to email marketing and take your business towards the right name.

Always remember that business is not an easy affair. It requires continuous efforts, smart moves, and accurate planning.
If you lag in any of these parameters, then it is impossible to attain success in the business world; you must own proper strategies and brand advertising methods to excel in it. Email marketing is one such wondrous method that can aid you to accomplish significant milestones skillfully.
Also Read: