20 Actionable Sales Tips To Increase Business Growth

Have you just started with your business? Are you looking for potential growth? Do you want to skyrocket your sales? All of this is no piece of cake. Businesses can be quite demanding at times. Moreover, every business is dynamic in terms of sales, growth, and strategies. 
So, is there a defined plan to increase business growth? Honestly, no! There isn't. Each one of them has its own set of hurdles and processes. However, one can grow their business by following some of the sales tips. 
Have you been working on your business for a long time and not getting returns? Try improving your sales strategy. It can work wonders for you if implemented well. Let us walk you through some of the sales tips that you can follow to gain potential sales.

Sales Tips to Increase Business Growth
#1 Devise a plan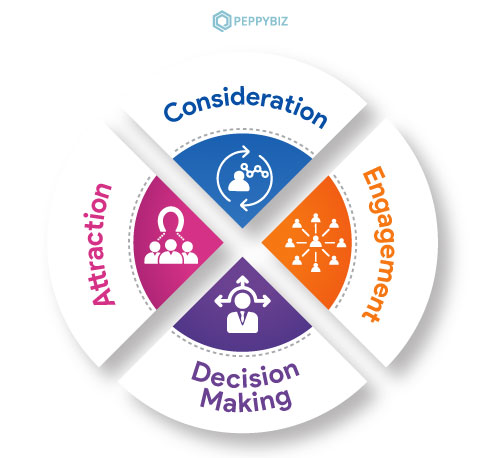 We cannot stress this enough. Before you set out to do anything, have a plan! Know your business goals and expectations. Understand your target market. Analyse your competitors.
This will help you gain an overview of how you can get sales and the process alongside. Write down everything. Right from the first goal to the result. Move the potential leads through a sales pipeline. The key phases of this are as follows:
Attraction
Engagement
Consideration
Decision-making
Ensure that your leads move through the sales funnel so that you can generate substantial revenue. After all, efforts go in vain if the ROI does not meet your expectations.

#2 Build a buyer persona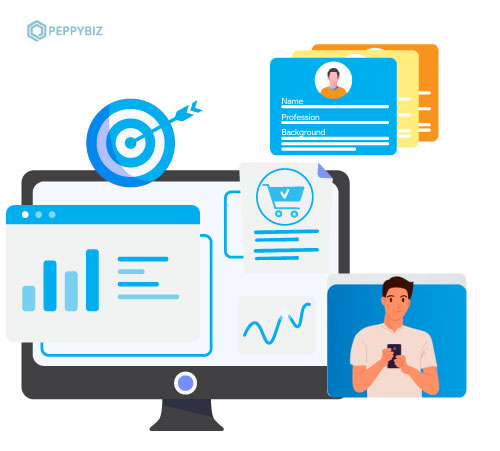 What does your ideal customer look like? What product will they like that you have to offer? Precisely analyse and gather the data about your customers. This will help you in offering them value and the best resources.

Consider an example. If you are a clothing company that has a specific type of clothing that your customer likes. Go ahead and pitch it. This will help you in delivering value according to customer's preferences. You can opt for audience segmentation, to further pitch your products. After all, sales are all about filling the gap between customer's demands and your supply.

#3 Personalization
How would you like if you got an email by your name with your favourite products? You will surely feel overwhelmed. Make the customers feel prioritized. Make them know that you value them and their choices. Add the personal touch.
This will also help your business in standing apart from others. Establish a good customer relationship and build a connection with them. Send them offers and emails of the products they like and have searched. This also increases the likelihood of them buying the products, and hence, increasing sales. 

#4 Brand storytelling and testimonials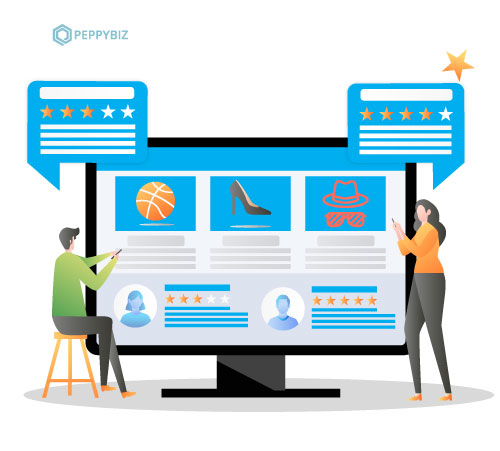 Do you want to build trust among your customers? You can do this with storytelling. This allows the audience to feel connected with the brand story and hence, appeals to them to buy the products. Let your customers know how you grew as a brand. Tell them stories of customers with your products involved. Many small and big brands use this strategy to influence and grow sales.

One of the most common examples is Google and Apple. They share stories of how their products have impacted the lives of customers. This leads to increased brand credibility. Hence, helps in generating more sales and revenue.

#5 Keep the first email to the point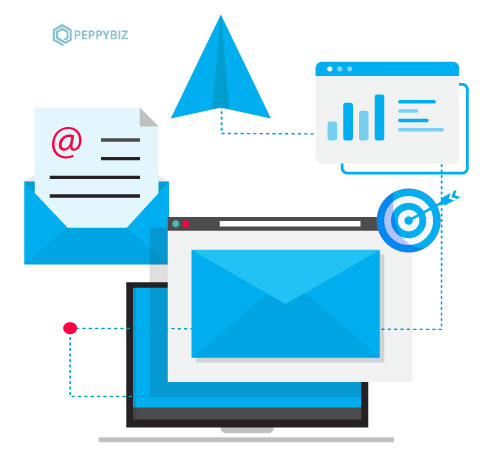 Do not focus on sales with your first email. Keep it simple and concise to deliver your message across. You do not want to make a bad impression on the first go. Do not start off by directly pitching your products. Rather, keep it an engaging email. This will help your email stand out in the inbox. 

#6 Right timing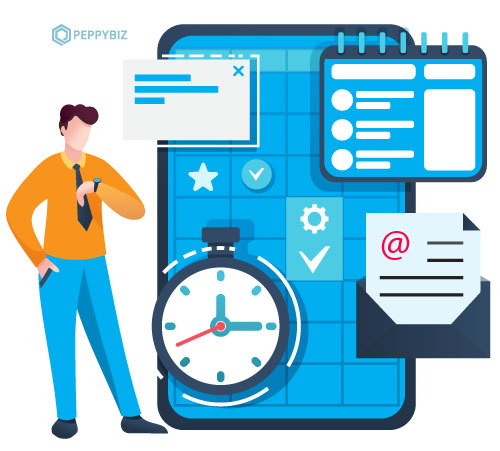 How do you when the timing is right to send the notifications and emails? Know the most active time of your customers. You can do this through automation technologies and tools. Send follow-up emails to capture the client's attention. You will be able to understand the user behaviour over time. Do not stop sharing content, and you will eventually get the results.

#7 Start by targeting smaller markets
It is crucial to segment your audience. If you want to grow your sales, a good idea is to target a smaller group. Not just will it increase your sales, but also help in connecting with them at a personal level. It will also improve your sales strategy.

#8 Offer a solution to the problem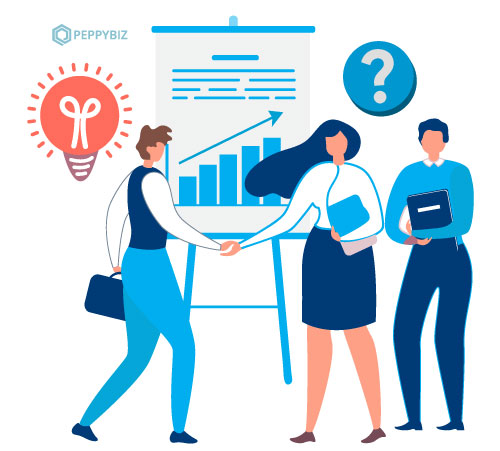 How is your business beneficial for the customers? What value does the product offer? Does it solve any problem? Ensure that while addressing your audience you consider all these points. Relate your products with the customer's problems and henceforth offer the solutions. Following this approach can play a key in catching the prospect's attention.

#9 Provide what you commit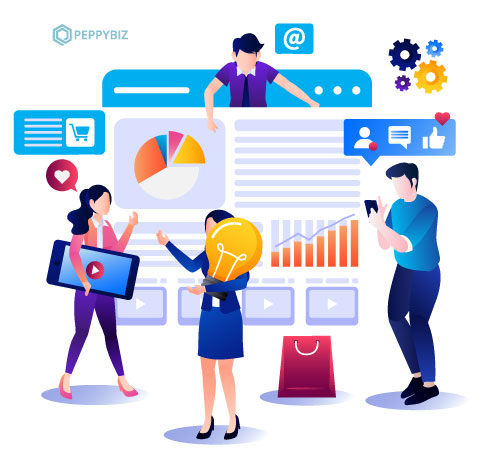 While pitching the products, if you offer something to the customers, ensure that you complete it. This is quintessential in building long-term associations with the clients. Further, this will make the customers come back for more products. Delivering what you promised is also a key aspect of nurturing the prospects after-sales.

#10 Show trusted icons
Whenever customers visit your site, they must feel that everything is secured. Right from the site to the transaction process, add a certified seal for trust. You can get your verification done from third-party vendors. This will make the customers feel that their information and money are in safe hands.

#11 Simplify the checkout process
It is really to see the customers abandoning the carts. To reduce this, simplify the process for checkout. Even better, make it a one-step process. Do not complicate this unnecessarily as it increases the friction. A seamless checkout surely boosts your sales.

#12 Offer plans and subscriptions
Want to increase your revenue? Selling plans and subscriptions for a longer time frame is a win-win strategy. On the customer's end, the pricing is low for a longer time period. It also eliminates their hassle to come back now and then to renew the plans.
While for the businesses, it increases their sales. Build a strategic subscription model. Some of the major names when talking of subscriptions are Netflix, Amazon, and many others. 

#13 Provide complete customer assistance
Your leads and customers shouldn't feel left out. Be available for them 24*7. You can do this by providing options for live chats on websites, calls, and emails. Make sure you solve any major issues at the earliest possible. This will help in gaining the customer's trust.

#14 Add personalized CTA
Generic call-to-action buttons are too mainstream. Why not try something better? You can add pronouns like 'my' or 'you'. Write down 'Start your free trial right away!' in your CTA in emails. This sounds like a recommendation and encourages the users to do it.

#15 Retarget the ADs
This is surely a big opportunity. If you haven't started your ad campaigns yet, you are missing out on a major chunk of sales. Create custom ads according to customer's searches. This appeals to the audience and boosts sales overnight. Redirect the customer onto the sites after clicking on the ads. This will influence them to buy the products immediately.

#16 Design and website optimization
If your website is outdated, the audience will leave immediately. Consider hiring professionals to design and develop your website. Make the experience a seamless one for them. Have an attractive layout, and make things accessible for the customers. Also, keep on making improvisations throughout the process.

#17 Presence on all platforms
Almost every other person is on social media nowadays. If you want to build your brand presence, you need to show your existence. Do this by being present and active across all platforms. Engage with your audience. This makes them feel attached to your brand. Also, do not forget to add website links to your social media and vice versa.

#18 Stay consistent and keep customers updated
Do not ghost away and appear anytime you want. Send regular emails to customers. Ask them how they've been. Send them updates and offers about what's new. This will help them remember your brand.

#19 Clearly provide end results
Let the customers know what they can look forward to. Do not set unrealistic expectations for them. They should know how their problems will be solved by using the products. Show them the short-term and long-term results associated with it.

#20 Sales automation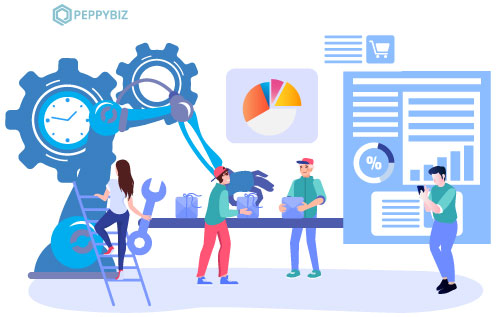 Last and the most essential tip is to automate your sales. It can work wonders if implemented well. Streamlining the sales process will not just save time but also generate expected results. If you are looking to increase your sales through automation, opt for sales automation software.

Why PeppyBiz?
We at PeppyBiz, have got you covered. We provide you with ample sales automation features which you can use for the benefit of your business. These include:
Tracking the action of customers
Sending personalized emails
Conversion of website traffic to sales
Automatic product recommendations
Nurture new signups and leads
Closing more sales
Fostering engagement
Along with following the sales tips, these tools can help your business grow by leaps and bounds. So, if you want to grow your business sales substantially, now is the time to increase sales with automation.

Conclusion
To summarize, we have provided you with a list of sales tips to grow your business. Even though every business is dynamic and different, these sales tips can help you get through the complete process. Ensure that you integrate them well to get the expected results.