Sales and Operations Planning: An Ultimate Guide

To sustain in a highly competitive global business environment, you need an effective Sales & Operation Planning process. It is developed to improve the overall business performance. It is the master plan of all the business plans as it brings together all the plans for the development of business. It is an aspect of supply chain management as it is designed to enable value-based management and ensure an increase in the overall business.
What Is S & OP (Sales & Operation Planning)?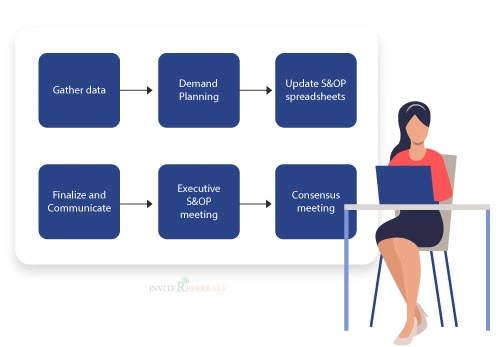 Sales and Operations Planning (S&OP) is the process that puts together all the plans of the business like Customers, Sales, Marketing, Development, Manufacturing, Sourcing, and Financial into an integrated master plan. S & OP needs cross-organizational cooperation to develop detailed forecasting for future sales.
It is a part of both strategic and tactical planning. The main goal of S & OP is to align daily operations with corporate strategy. S&OP can often repeat on a monthly, yearly, or even two or three-year basis, according to the company and its goals. It helps in effective supply chain management and concentrates on the resources of a company to deliver what its consumers need while staying profitable.
Benefits of Sales & Operation Planning
Some of the key benefits of the sales and operations planning process are following:-
Increased transparency between departments
Improved inventory management
Increased customer services
Higher product revenue
Improved forecasting and better sales
Reducing labor costs and boosting productivity
Improved product's lifecycle and its management
Reduce lead times
Quick responsiveness
Unified, cross-functional plans
Steps of Sales & Operation Planning Process
S&OP process has several steps these can differ in name and number according to different organizations. Still, there are some common steps:-
1. Gathering data for forecasting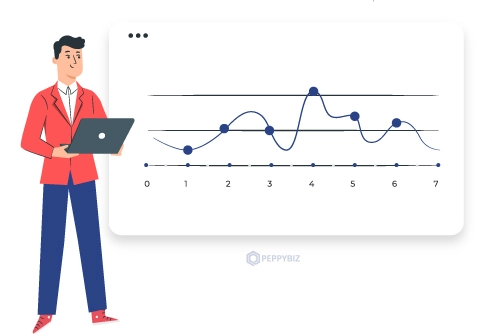 At this stage, data is collected about the past sales, inventory & cash in hand, and then forecasts are made for the future sales. Identifying and analyzing trends is also important. The decision might include setting the date of the new product and discontinuing old ones.
2. Demand planning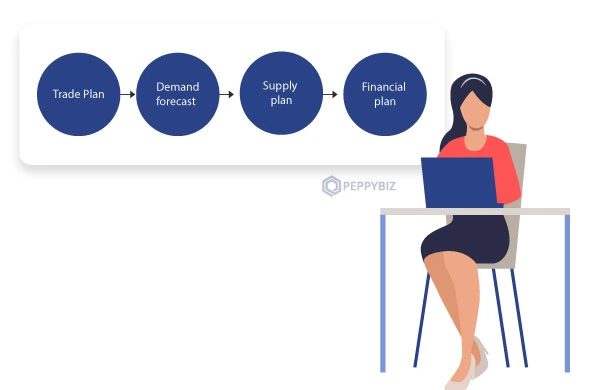 In this step of the S&OP planning process, the forecasts are analyzed and understand demand includes demand sensing & demand shaping. It also makes adjustments to inventory and customer service policies according to the product demand and sources of demand. Either revenue or units of a product can be used to measure the demand.
3. Supply planning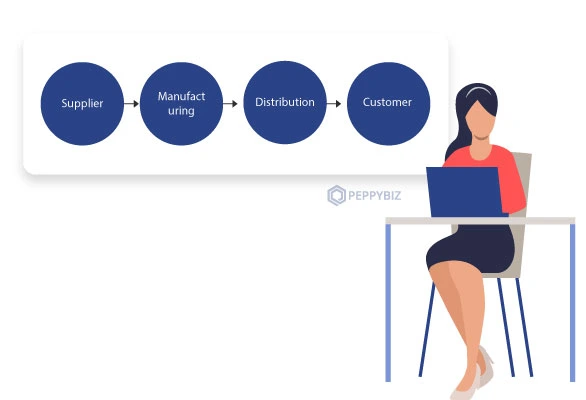 In this step of S&OP, the representatives from departments like finance, operations, and materials. It reviews the available capacity, inventory, and scheduling required operations and assesses the ability to meet demand. A supply plan is prepared that will account for all capacity constraints.
4. Reconciliation (Pre S&OP)
In this step of the S&OP process, meetings are conducted with leaders of various departments like finance, sales, marketing, operations, materials, product management, and human resources. The purpose of these meetings is to match supply and demand plans with financial considerations.
5. Executive meeting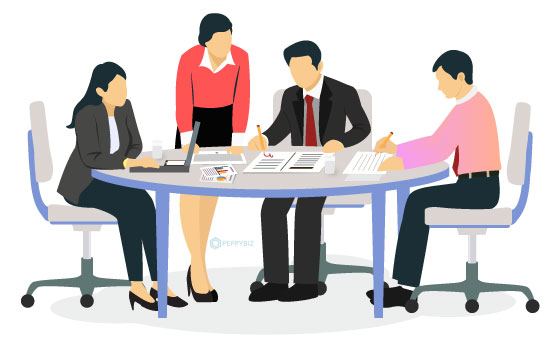 In this step, executives meet to review all the forecasts, plans, and recommendations from the pre-S&OP meeting. And approving a final version of the sales and operations plan.
6. Finalizing and implementing S&OP: –
In this final step of the S&OP process, the final version of the sale and operation plan is implemented. It should be evaluated to ensure success.
Best Practices of Sales and Operation Planning
1. Involvement of executive in S&OP
It is important to have good guidance and direction for successful sales and operation planning. The executive leader should involve and participate in every meeting conducted in the organization. It requires the ownership of a firm and active executive like CEO, general manager. There is a need for a head person who ensures that all the discussions of the leader of the department will be considered. And if there is any problem between department leaders, it should be resolved by mutual decision.
2. Make it simple
Sales & Operation planning should be simple, especially in metrics. Creating too many metrics will only make it difficult to understand that will not able you to create an easy and effective plan. The main goal of the S&OP process is to forecast future sales and create an efficient plan for them.
3. Documentation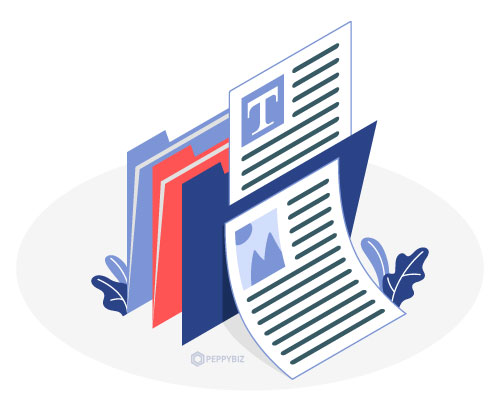 The sales and Operation Planning process should be documented as it is an ongoing process. For successful sales and operation planning, you must know the highs and lows from past sales. You should have a detailed report of previous demand and sales to learn from them.
4. Cross-functional alignment
The S&OP process work on cross-functional alignment and collaboration. The success of the business needs the involvement of each department head. You have to take the consideration of each department head. Collaboration with other teams will help you to reach your goal easily.
S&OP SOFTWARE
There are several software available in the market for the S&OP process. As it is a process, not a technology still there is software that provides an automated process that facilitates collaboration among sales, marketing, finance, and operations. It makes relevant data accessible and provides analytics and simulation of what-if scenarios.
Many software has much specialized analytics or forecasting tools, or in-demand planning, still, some companies use a spreadsheet. ERP or material requirement planning(MRP) modules are often used for production planning.
There is much-specialized software in the market, some vendors offer S&OP software that handles all the steps in an integrated system. Here are the few software that you can use for your S&OP:-
Oracle cloud
SAP integrated business planning
Infor
Vanguard IBP
Kinaxis Rapid Response
The challenges of sales and operations planning
S&OP is a collaborative process conducted on a recurring basis with leaders from departments like finance, operations, marketing, sales, and other groups. In order to manage the challenge of coordination and communication across it in the planning cycle, it faces some challenges of sales and operations planning that are:
Preparing accurate and recurring reporting on key demand and supply inputs
Making a pre-work analysis that recognizes changes in demand or supply.
Creating a presentation of the decision criteria.
Planning for the new products and existing old products.
Compromising large data from multiple systems into actionable, decision-support information for reporting.
Sale and Operation Planning (S&OP) is a unified cloud-based, connected platform for all business units. When all the plans and data from various departments like sales performance management, financial planning and analysis, product, marketing planning, and supply chain work in sync, executives of these departments can create better-informed decisions that will maximize the profit.
By investing in S&OP resources you can align the supply and demand sides of your business. Sales and operations planning will keep virtually every aspect of your company on the same page that will allow a smoother functioning, more cohesive organization.