What is Risk Management in Project Management?

Risks are a distinct part of the businesses. The market is quite vast, which immerses loads of opportunities and threats into it. Risk management and project management go hand in hand. No project or tasks are present in the market arena, which does not address risks. Thus, the concept of risk management becomes essential to mince the risks.

There are two types of risk which are part of almost every project management program. They are internal risks and external risks. A project manager is a crucial part of every project who can tackle internal dangers.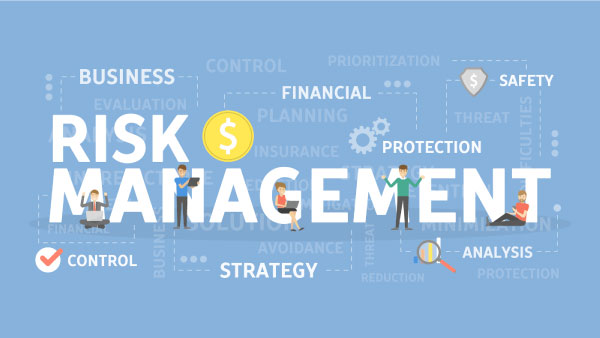 These are those risks which arise within the execution of a project. Exterior risks are those who are not in control of a project manager, and those can pose a severe threat to the image of the company. Thus, risk management is a necessary process in which every company resorts to manage perils.

After-effects of risks

Risks are not suitable for the health of any company. They decrease the overall value of projects which a firm is dealing with. Poor quality of task and project accomplishments brings down the image of the company. It leads to inferior leads and conversion rates. This factor contributes to lower revenues and unworthy positions in the market. To combat all these negative factors, resort to the best risk management plan.
Process of Risk Management in Project Management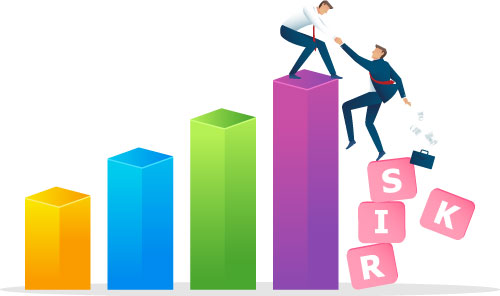 The risk management process is a crucial technique that helps to subjectify and analyze the risks. The various processes which risk management program includes-

1. Identifying risks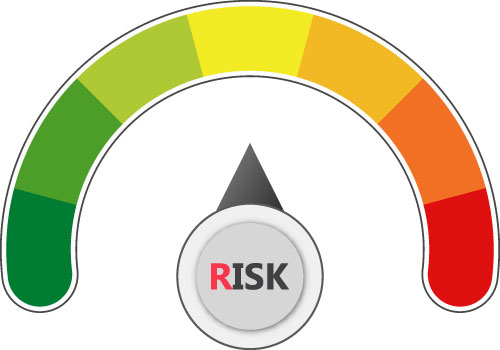 The foremost step is identifying the risks as it helps in the effortless management of risks. There are various ways of specifying risks. Stakeholders are selected via interview rounds to lay down specific risks. An in-depth analysis of the project takes place, which aids in checking up the criteria of tasks. Preparing a directory or checklist helps in picking out significant mistakes that lead to risks. These steps help in noting the primary threats. Risk identification is essential because it aids in solving the potential dangers. A risk management strategy is necessary to establish productive projects.

2. Analyzing risks
The next step is to analyze the risks. In this area, a study on the risks takes place. In-depth research takes place, which helps to know the nature of the risks. Comprehensive analysis helps in tackling the threats effortlessly.

3. Evaluation of risks
The other step in the risk management process is estimating the risks. Evaluation refers to watching out for the consequences of risks. It deals with understanding the likelihood and expanse of the dangers. This factor helps in knowing the comeback of similar hazards. It helps the company to brace up for whacks of threats.

4. Dealing with risks
The step of dealing with risk refers to minimizing the root causes of failures. Under this process, threat analysis takes place. After that, a risk mitigation strategy comes into central focus. This type of plan helps in fighting with the odds in the market. It also encourages marketers to prevent the causes of failure.

5. Monitoring, execution and reviewing risks
The last step in the risk management process is regulating and executing the risks. It majorly deals with reviewing the outcomes of risk management gimmicks. Under this prototype, an in-depth check of analytics and reports takes place. A review of all the items to destroy the causes of threats takes place. In simpler words, this step helps in keeping a strict eye on the overall risk management process.

It is the last step of the entire procedure, and it permits users to know the reasons for risks. When the marketers have a crystal ball in the rationales of risks, then management becomes easy. The formation of a directory takes place, which encompasses potential causes of hazards. This parameter helps the company owners to make sure that the same mistake is not repeated. All these measures prevent the penetration of threats into a corporation.

These are five significant strides in the risk management plan. All of them equally play an important role in enhancing the process.

Reducing risks in project management

By following all these steps in a precise time, one can reduce risks related to projects. Investigate with deep intrigue about the dangers which are raising and which might arise in the future. When you are done with identifying the problem, then correctly analyze it. When people analyze risks, then they come up with solutions. Evaluate what factors will be beneficial in shattering the risks. Afterward, evaluate whether the risk which is hindering the progress of a project is external or internal. The next step is to deal with the dangers that are degrading your firm's brand value in the market spaces. The last step is to monitor the growth of your solutions. Keep a detailed check on whether the objectives you are trying to achieve are prospering or not.

Reduce risks within your firm by following these steps. Follow them with determination and utmost dedication. If you own concrete will, then no power can stop you from achieving marvels.
Structure of risk management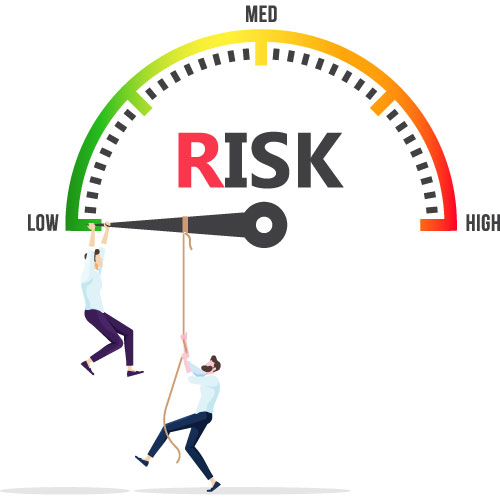 1. Credit risk management

Credit risk management relates to the mitigation concerning loans and revenues. It is a type of risk management that ensures there is no loophole in the financial aspect. Strategies come in action if there is some problem occurring with the loans and credits of the firm.

2. Liquidity risk management

Liquidity risk management is an integral part of the structure of risk management. Project management deals with requirements of collaterals and cashflow. This type of risk supervision safeguards smooth processes of cash flow. Under this structure, the strategy comes into picture which maintains security in terms of collateral. This safety criterion ensures that your projects will not suffer on these prospects in the future.

3. Market risk management

Market risk management is quite comprehensive and imperative. Under it, an in-depth analysis of the market reaches your company. It makes you understand the nature and dynamics of markets. This type of strategy also assists you in tackling the arousing competition in the market successfully. Market risk management also supervises marketers to decrease the rates of failure. It then helps them to bolster their leads, revenues, and conversion rates. Market risk management opens ways to maximize optimization and enhances brand value.

All these structures play a climacteric role in the mechanism of risk supervision. These prototypes make sure the smooth conduction of your corporation.
Role of risk management programs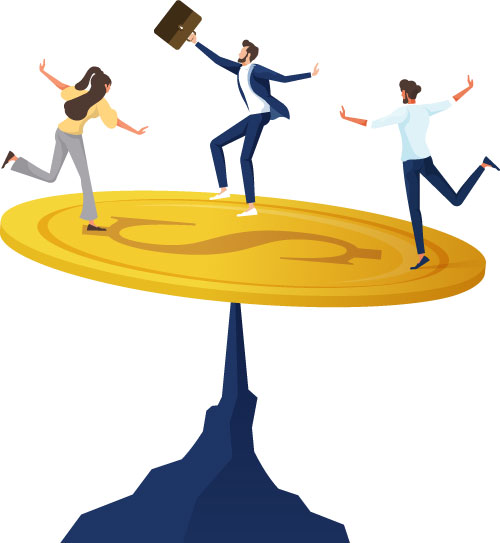 Risk management plays a pivotal role in project management programs. Customers are quite likely to litigation, which enhances the importance of risk intelligence. The purpose of risk management programs is of sheer importance. It smoothens the process of conduction of businesses.

Risk management imparts corporation knowledge about their mistakes. It makes them learn from their blunders and come up as a credible firm. This process plays a significant role in adding more value to the project. It acts as surveillance for the project and provides insights about it. Risk management is a boon in knowing ultimate uncertainties too. One can grasp every aspect of projects just by deeming the concepts of risk supervision.

Be its accounting firm, marketing, or managing the business, risk management covers it all. It acts as an incredible tool that aids in forming an error-free marketing strategy. It cuts the hassle of unnecessary future risks and adds more virtue to tasks. All the factors prove the critical role that risk management plays in the arena of projects. Resort to risk management in project management and excel in your field.

By now, you must have perceived the necessity of risk management processes concerning project management. If you are looking for a credible firm that will impart you with the best services in this firm, your ultimate destination is PeppyBiz. There are undoubtedly a significant number of service providers present, but PeppyBiz is the most trustworthy one.

PeppyBiz provides the most innovative curriculum of risk management in project management. Here, you receive the best strategies to combat the risk arising within your firm. You will attain the best techniques to maximize your revenues by shredding the prospects of failure. Expand your business with the best project management software. These services will help you to fight with all threats which are thwarting your progress. Deem the best plan risk management plan by PeppyBiz and achieve magnificent landmarks.

Conclusion
It was all about risks that involve project management processes. Every corporation faces threats while working on projects and tasks, and it is essential to execute and manage these risks. A sound and successful project management adds more credibility to a company, and Risk supervision is a prudent part of every company. It adds more laurels in the lap of a company. Risk management in project management plays a big part in the success of the firm. Thus, every marketer and organization must deem the role of risk management within the forum of their work.