Top 30 Project Manager Interview Questions

A project manager position is one that often demands a lot from the person. As a project manager, you are responsible for carrying the project throughout the lifecycle. So, organizations expect you to have a lot of skills. Interviews are generally stressful.
But imagine having to interview for the position of project manager. In this blog, we have grouped together some of the project manager interview questions. Preparing for these questions will help you achieve your dream position.

Project Manager Interview Questions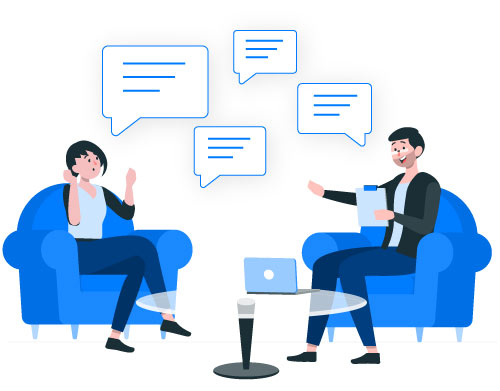 The following is the list of the top 30 project manager interview questions and answers. The answers mentioned here are quite specific and short. You can add to these answers, but keep these as essential key points.

1. What is a project?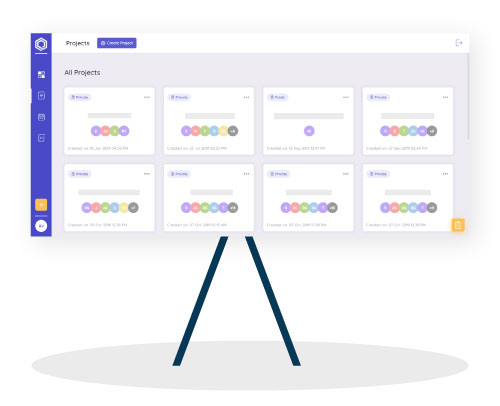 A project is something that takes place for a specific period. They have a well-defined start and endpoint. They also have resource constraints. These resource constraints may be budget, raw materials, human resources, etc.
"A project is a set of tasks to create something unique," this is a simpler version of the answer.

2. What is your understanding of project management?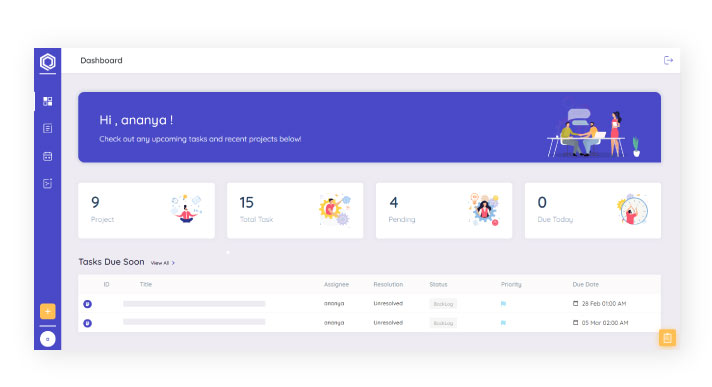 Project management is the efficient planning and execution of resources to achieve certain goals. This answer should be your key point. This sentence carries the entire essence of project management.
3. Detail the project management lifecycle.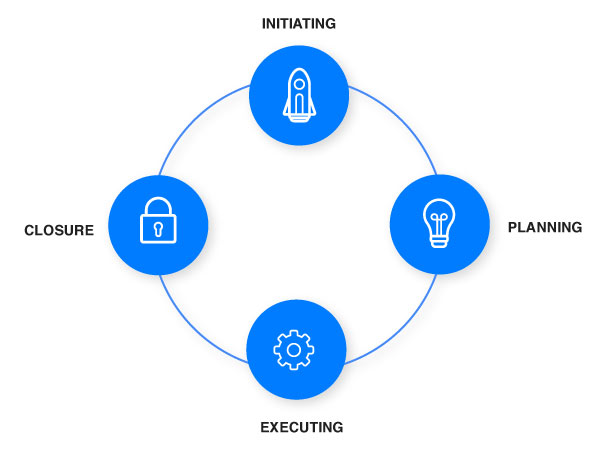 This is an important PM interview question that tells the interviewer whether you remember the steps. The following is the lifecycle of project management:

Initiating
Planning
Executing, Monitoring & Controlling
Closure

Be specific and say only these points in order unless the interviewer asks you to explain them.

4. What are the skills that a project manager should have?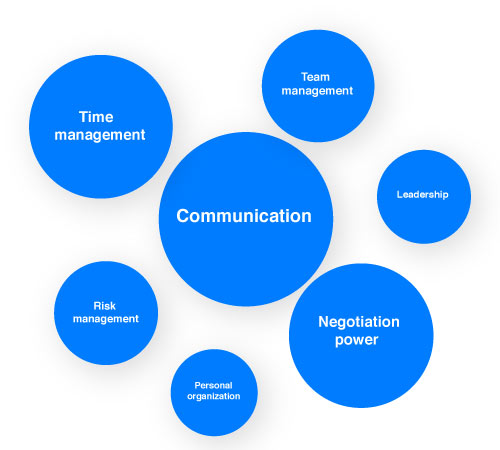 This is another project manager interview question that most interviewers ask. There are plenty of skills that a project manager should possess. The following are the important skills that SHOULD be on your list:

Communication
Team management
Leadership
Negotiation power
Personal organization
Risk management
Time management

5. How would you start a new project?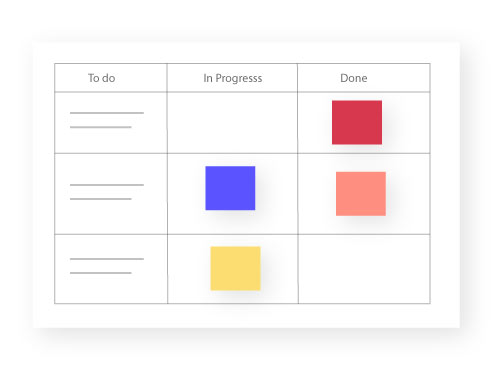 This project manager interview question is to check your practical knowledge of project management. If you only have subject-based knowledge, you would say something like, 'I'll start planning and prioritizing the tasks and resources.' A more suitable answer is that you'll try to understand the project at first. Without first understanding the essence, you cannot actually plan an efficient project.

6. How important is it for a project manager to be proactive?

If an interviewer is asking you this question, they want to check your ability to pre-plan. Do not say, "It is really important." The interviewer is probably looking for more details. Cite an example of why a project manager needs to have redundancy plans.

7. Describe the projects you previously worked on.

This project manager interview question tests your experience in the field. Do not list all the projects that you have done before. Pick a project that you consider the most relevant for the current sector you are applying for. It is also important that you talk about a recent project that succeeded.

8. What is your idea of an ideal project?

This is one of the frequently asked project manager interview questions. The answer to this question is not definite. But you must include various types of projects. This is an assurance that you will be ready to work on projects of different types.

9. Have you worked with any modern tools that help in project management?

This is to evaluate whether you are up-to-date in your field. If you have not used a project management tool before, at least you should know what it can do. Check out The Best Project Management Software for 2021.

10. How will you inspire your team?

Yes, it is your responsibility to keep your team active. Creating plans and distributing them does not get the work done. Talk about your methods of increasing productivity. Or you can talk about previous experiences where you inspired the team during a crisis.

11. How would you deal with changes to your project?

There is no specific answer to this question. However, the essence of the answer must be that you will assess whether the proposed change is beneficial or not. If not, then you must convey that you will not make the change effective.

12. Will you seek the help of others when you face a hurdle?

You should not be very confident and say that you'll handle this alone. Rather, say, "I will evaluate the situation whether it needs additional help. If it does, then I won't hesitate to ask for help". This kind of answer proves that you are a team player.

13. What is a Work Breakdown Structure?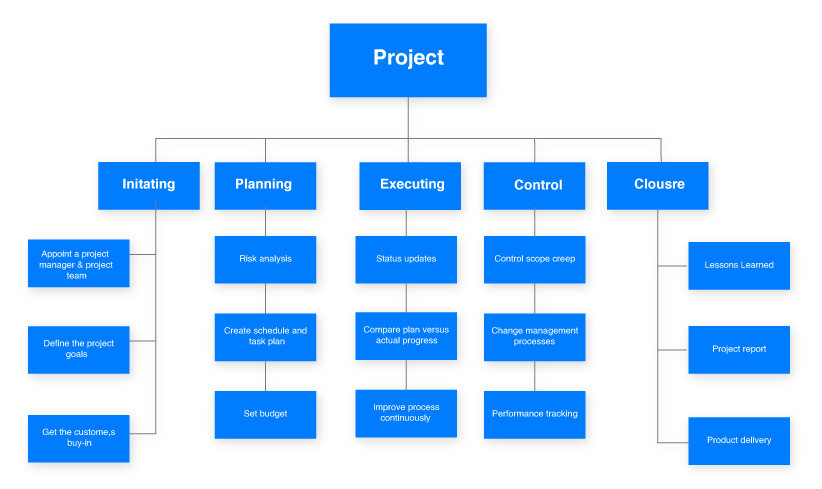 A WBS is a document that clearly specifies the tasks, both major and minor, required to complete the project. The key answer is that you mention that it has all tasks of the project listed in a specific order.

14. Why should you prioritize tasks?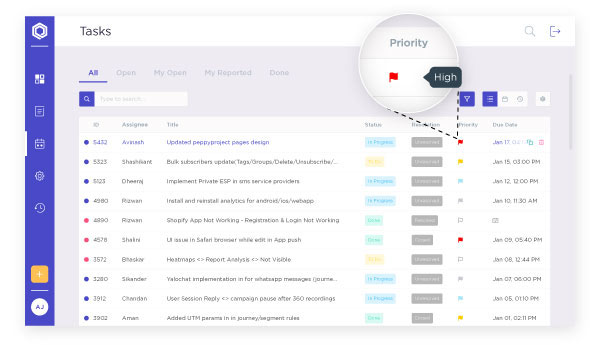 A straightforward answer would be, 'To obtain deliverables on time.' Prioritizing what is essential helps the team understand what they should do first. You can also detail the connection between each task in a project.

15. How will you settle conflicts within the team?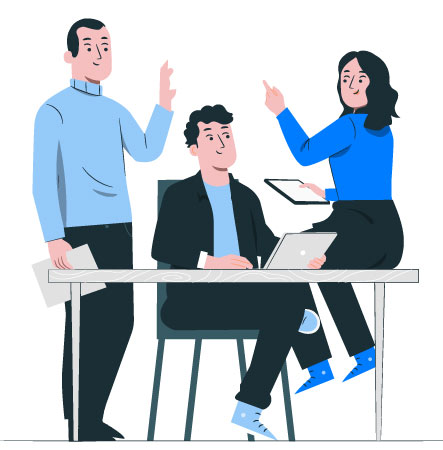 Collaboration and compromise is the answer you should go for. Your answer must assure the interviewer that you will settle the conflicts by sensible means rather than authoritative means.

16. How will you convey the failure of a project to the team?

This project manager interview question has only one answer. That is, your answer must prove that you have leadership skills. As a leader, you must be able to accept the loss as a team rather than pointing out individuals. Blaming doesn't help the team improve. 'Whereas a tactical approach motivates the team.

17. What is your leadership style?

Answer the leadership style that describes your leadership style the best. Among the commonly listed leadership styles, go for either strategic or democratic leadership. These two are the most effective and most preferred forms of leadership.

18. Is integrity essential for a project manager?

Your answer shouldn't be anything other than a firm 'YES.' After agreeing, go on to describe why. The description should be short and prove that you consider a project manager position valuable.

19. Did your colleagues ever challenge you?

If you say 'no', then you haven't taken on anything challenging. Disagreements are bound to happen in project management. So, always be honest about your past conflicts, and if the fault was on your side, accept it. This conveys that you are accountable and trustworthy.

20. Do you find it difficult to work with people you don't like?

If you say that you like everyone, you will sound immature. Moreover, you'll find yourself faced with a tonne of questions from the panel, mostly to get an alternate answer. Be emotionally mature and say that you don't let personal agenda into the workplace.

21. How will you monitor the tasks assigned?

There are various answers to this interview question. But an appropriate response is, "I will use quick ways such as project management tools." You can also say that you will arrange regular meetings and reviewing processes.

22. Differentiate Risk Impact and Risk Probability?

Risk impact is the effect it has on all project resources when it occurs. Risk probability is the likelihood of a risk occurring. This is the exact answer they expect from you.

23. Which Style of communication do you prefer?

A communication channel that is fast, responsive, and easy to use. Most project management software comes with a chatbox. You can also answer this because it increases the mobility of files in a single communication channel.

24. Explain the triple constraint triangle.

You can list the three components: time, cost, and scope. This makes up the triple constraint triangle. You can answer this if you are well-prepared for subject-based questions.

25. Why are you interested in this position?

The answer to this project manager interview question differs from person to person. Whatever you say, don't beat around the bush. Sound confident and to the point.

26. What will you consider a milestone?

A milestone in a project must be something that induces a major change in the project's track. This point should remain the key to your detailed answer.

27. What is effort variance?

This is a term that calculates the change in the estimated effort to the effort actually needed.

28. List the type of risks.

These three are important categorizations.
Technical
External
Organizational
29. Is it important to delegate?

The answer is 'Yes.' But be sure to convey that you delegate to improve productivity and not to reduce your work burden.

30. Do you have any questions?

Never say 'No' to this question. This is an excellent opportunity to stand out from the crowd. This is your chance to appear as a bold person who fits the requirements.

Conclusion

It is normal to feel stressed and unprepared when attending an interview. So make the best use of knowledge available on PeppyBiz about project management and land your dream job with confidence.