10 Best Project Management Techniques You Must Know About

When we talk about the word 'project,' it includes several things. It can be managing an event to managing an international business deal, and it feels daunting. But, it becomes easier by following the project management methodologies. To make the project successful, the project managers have to work day in and day out.
It involves the implementation of project management techniques. And with that, they also have to keep track of the budgets and resource management. There is no specific road to reach the ultimate goal of achieving project targets. But, there are always a project management framework and project management methodologies.
These can make tasks and projects streamlined. It is essential to understand the basics of project methodologies. It allows us to better deal with project management.
Process of project management



The project management process can vary across the industry verticals. The project managers will also pose several projects depending on projects. But, project managers follow a standard project management framework. It goes as follows:

Project initiation: While starting a project, you can begin curating ideas with a piece of paper. It can also be a well-sorted business plan. But, you have to start somewhere and settle down on a particular idea. After this, you get to work by getting approvals from stakeholders. This step is of utmost importance, catering to the development of the project base.


Project planning: This part can be time-consuming. Instead, one should spend the most time to figure out the project management framework. The success of the project will rely on how you plan it. Your project plan should answer all the 'who, when, why, where, how' of the project process. Under this, you need to decide the project execution and its course of action.


Project execution: This is when you finally make the project live and boost its working. At this stage, you are well-versed with all the resources. It involves various things like team management, effective communication, and delivering value to the required prospects. A kick-off start to the project helps to keep the tasks organized and streamlined.


Project performance controlling and monitoring: It is a quintessential part of the project. Set-up the critical performance indicators (KPIs) to understand the performance metrics. It also involves the analysis of

project management techniques

. It does the project performance controlling throughout the project. Additionally, there is a timeline for a smoother workflow and meeting the goals.


Evaluation of project and closing: This stage involves wrapping up the project. It consists of an assessment of the project and its delivery. The basis of delivery is the targets achieved and KPI indicators. Once completed, you can understand the competency of a project well. Further, you can work on improving strategies from the next ones.
Project management tasks might seem complex. But, at PeppyBizz, we help you carry out the project process with all the tools. We provide you with several features which include:

Raising discussions with the team
Managing tasks with a deadline
Division of projects and work
Gantt charts for analysis
Many views of the calendar
Integration of files
Multilingual
Project report
Along with these, we have several other features for project management strategies.
Project management methodologies
The first step is to understand the project management framework. Next, it is ideal to comprehend several project management methodologies. These include the basis of various companies, projects, targets, and their execution. With the skyrocketing growth of businesses, each of them has varied project management techniques. The project managers focus on these methodologies for the success of the project:

Top 10 Project Management Techniques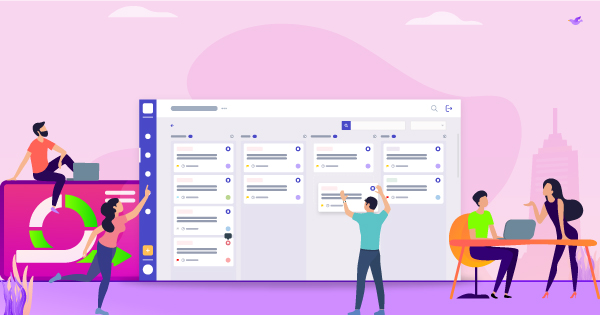 1. Classic technique
The most traditional yet used technique by businesses across all sectors. It involves the basic idea of arranging and allocating tasks, performing them, working on revenues and resources, managing team and finances, and at the end, getting feedback and reviews after completion. Small teams use this technique for short-term projects. It also makes the carrying out of the project faster and easier.

2. Waterfall technique
It is a level-up of the classic technique. As the name goes, it involves the performance of tasks in a sequential method. Once you complete a given task and fulfil it with satisfaction, you move on to the next. Under this technique, they use Gantt Charts for monitoring and management of progress. The project stages include self-explanatory approach, which is as follows:
System planning
Requirements
Design
Development
Integration and test
User acceptance


3. Agile project management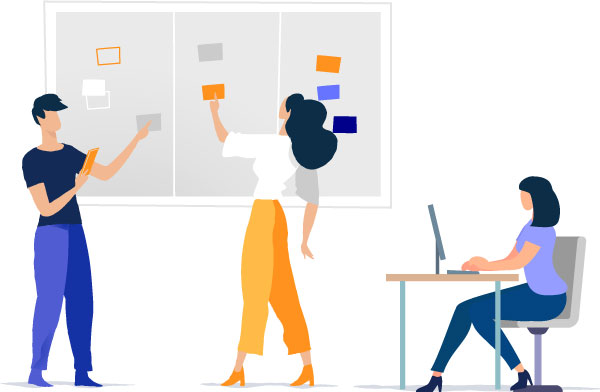 It follows a value-centered approach. Under this technique, the project managers carry out the project in short-sprint forms. It goes like planning, implementation of the plan, and improvement. This technique holds enough room for adaptability.
It involves the self-organization and implementation for maximizing the project value. E.g., it is often used in software development projects. These involve repetitive corrections and collaborative teams. The bottom line of this project management method is to deliver value to the clients.
4. Scrum
It also uses sprints like the agile project technique. Under this, milestones are set by the project manager, and they take regular updates on it. On every delivery of the milestone, they take feedback from the clients. This method works best for in-house teams. It is because of its flexibility, real-time communication, and transparency in operations.
5. Rational unified process (RUP)
This project management framework focuses on the end-satisfaction of the user. Under this, an iterative process is carried out under which regular feedback is taken after every step of implementation. They use this feedback to plan the phases of future development.
6. Program evaluation and review technique (PERT)
Several areas and businesses use this technique. The US navy developed this technique for efficient project management. Under this, they carry out detailed and complex planning. Following which, visual tracking takes place through PERT charts. It is best suited for long-term and challenging projects with even complex requirements.
7. Critical path technique
This technique of project management works on algorithms. It is usually used by integrating with the PERT method. Under this, they detect the longest path of the project. Following this, the critical tasks are also detected. The critical functions are those who need extreme control and attention. They use this technique in areas like software development, construction, and others.
8. Critical chain technique
They derive it from the critical path and PERT project management techniques. It does not aim its primary focus on scheduling. It preferably has more flexibility in planning resources and using the time. They use it in complex projects, which aim at most use of least resources.
9. Extreme project management
Under this project management technique, they follow an open approach. It involves flexibility in planning and deterministic management. They use it for complex, unpredictable, and complex projects.
10. PRINCE2
It stands for Projects IN Controlled Environments. Developed back in 1980, the government followed this project management method. It was later adopted by private sector companies as well. Under this, they divide the major plan into further small plans. It helps in increasing the speed and efficiency of tasks. Under this technique, they lay clear emphasis on cost analysis, risk mitigation, etc.
Tips for Project Management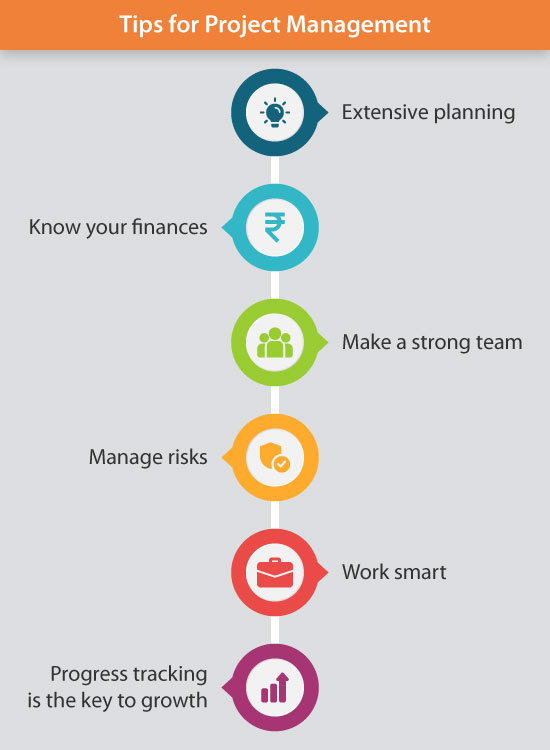 Being well aware of project management techniques and project management methodologies. It is further important to follow these tips to carry out the project to meet the expectations:
Extensive planning: Whether it be a small or large project, extensive planning is the most important thing. Have a comprehensive workflow with the perfect management strategy for its success.


Know your finances: You cannot over splurge on a project beyond your financial hand. While handling the project, it is important to be well-aware of the facts and figures. Check out the cost breakdowns, and align them with project planning and deadlines.


Make a strong team: You win half the battle if you have a strong army with the required strengths and skills. The team must share the same goals. This helps in a collaborative work environment. As much as you focus on other planning and project management tasks, make the same while selecting the team.


Manage risks: The project manager must always foresee the risks that can hamper a project's workflow. Assess the risks and have a backup plan. You do not want to derail your project because of some minor mistakes and a lack of risk management.


Work smart: Managing a project does not mean you have to sit down for hours on end. It is important to play smart and plan things. Don't overstress and mess the plans.


Progress tracking is the key to growth: How do you know if the project management technique you implemented is right? They can only assess it through regular analysis and tracking of workflow progress. It helps to reduce project inefficiencies.
Conclusion
To sum up, a project is as complex as you make it. By adopting what suits the best for the project in hand and the business, you can expect sure-shot success rates. The project management methodologies may vary, but the basic working process remains the same. So, with all said and done, try incorporating the techniques mentioned above to carry out the project in efficient ways.
FAQ
1. Which project management technique is widely used?


It highly depends on the sector and the type of flow the project demands. However, agile is one of the most common methods across various industries and sectors. 
2. When should one choose the waterfall technique?
You should use the Waterfall technique when you have distinct goals and well-defined paths. The path you take must also have a very minimum risk associated with it. 
3. Why should someone adapt to Extreme project management?
You should only rely on this technique if you know that your project is going to be unpredictable and complex. Through the proper application, you will increase the commitment of stakeholders towards the project.