Best Project Management Services For IT And Other Sectors

The methods of business operations are changing in the present day. With the massive growth in technology and increasing complexity, it is not viable to rely on human memory and management. Simple inefficiencies in carrying out the tasks can lead to productivity disasters. In the traditional days, the human workforce was entirely responsible for handling major tasks. But, nowadays, it is not a practical approach to project management. The project managers need to follow a solution-oriented approach. It allows them to deliver the project with complete satisfaction. The several areas which need consideration while offering project management services are:

Integration
Scope
Time
Cost
Stakeholder management
Quality
Procurement
Human resources
Communications
Industries which need project management services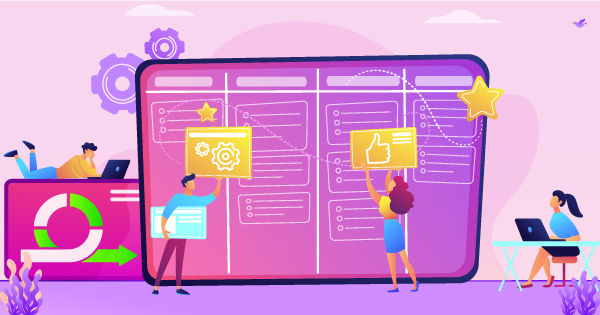 In today's world, project management is an imperative skill. The success of a business is no cakewalk. Projects are the milestones in which one needs to achieve the final goals. With this, they also need to deliver the best satisfaction to customers. There are various sectors integrating project management services to foster business growth. These are as follows:


Management services: This should be no surprise that about 60% of the project management demand is for the management sector. Under this, the project manager is responsible for carrying out business operations. Some of these include:

Understanding the resources
Delegation of tasks
Team management
Delivering projects on deadlines


Manufacturing: The manufacturing industry is not stopping anytime soon. Instead, the growth in this sector is skyrocketing. Some responsibilities of project managers in the manufacturing industry are as follows:

Maintaining the bridge between vendors and clients is of utmost priority.
It is essential to streamline the process of production. It helps in the elimination of risks.
They need to take care of the financial planning and budget management.



Finance services: The large financial institutions woo for good project managers. It is especially the case for long-term projects. The main reason being the need for flexible adaptability and high-risk management. Project managers involved in financial sectors need to put in place the initiatives. This helps in maximizing the benefits. If well organized, all the high-stakes that go in the project management services pay off.


Publishing and information services: In the age of the growing telecommuter industry, the digital project managers working in these sectors have their chance to outshine others. Under these services, streamlining of workflow takes place. For this, project managers need to have an analytical and creative skillset. Along with that, the project managers have to put in a lot of effort. It helps in producing top-notch content.


Construction business: Projection management has always been in the mainline for this industry. This sector involves tights schedules, deadlines, budgets, and overlapping of projects as well. It may vary depending on government and private projects. This sector involves rigorous research. Additionally, it also requires efficient management of the integral parts of the construction.


The list of industries that need project management services does not end here. These are among the top sectors and need project management at some level or the other.
Project Management as a Service (PMaaS)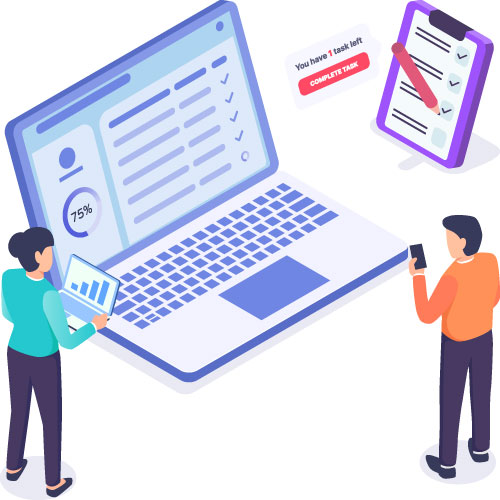 Have a lot of tasks lined up for the project completion? Are you unable to cope up with the competency in the industry? Project Management as a Service deals with all. Under this, the companies having specialization in project management provide their skilled professionals. These professionals have expertise in the field and can get your projects back on track. A lot of companies use it nowadays. It is because of its benefits, along with timely delivery and success rates of projects.
Benefits of Project Management as a Service
PMaaS holds several benefits in the list, which include the following:


It helps in accessing qualified professionals. They can understand the business and projects inside out.

You pay for your requirements. You don't have to worry about not having enough staff to manage the tasks. Neither do you have to worry about finances? You can divide tasks depending on your budget.

It allows you to control the process completely.

By using Project Management as a Service, you can organize the goals well. Further, you can rank them and launch the projects as necessary.

A good project management team helps in establishing the structure for the project. They also give a clear direction to the project.
Project Management Software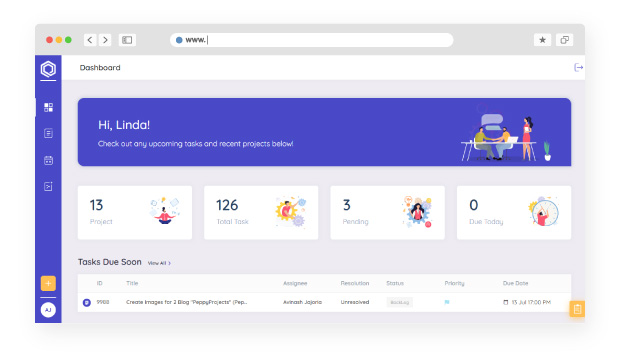 The integration of technology across industry verticals is quintessential for project management. It provides real-time workspaces to businesses to carry out project operations and management. Project management software is an online system. It allows work collaboration by tracking work actions and progress. Project management software is a savior in all scenarios. These include problems like meeting task deadlines and other complex ones. There is always a project manager who assesses the tasks. But, the project management software automates and reduces manual efforts. With such software, the team can even work from the comfort of their homes. They don't have to worry about reporting every task completion to their manager in person.
Types of project management software


Not every software is the same. Some of them may deal with specific functions, while others may help in multitasking. The common types of project management software which help in project completion include:


Collaboration software: This type of software allows the collaborators to log in at the same time and help with work coordination. It simplifies the process and fastens up the speed of work in hand. It is not exactly project management, but quite related to its process.


Workflow software: This type of software offers a flexible way of task management. These are like the all-in-one work hub which offers full-scale management of projects. They help in dealing with the projects in a streamlined manner.


Task management software: If it is only about boosting task management functionality and efficient completion, then task management software is the go-to option. For any ongoing work or project, these are the most chosen and handy options.
Best Project Management Software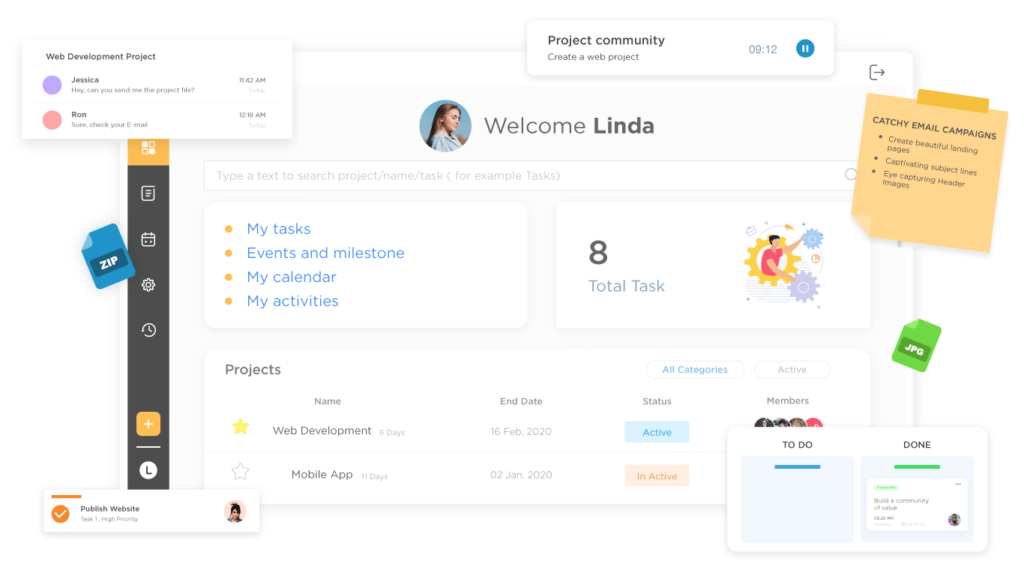 Choosing a project management software varies according to various aspects. These vary from deliverables, budget allocation, functionality, and several other factors. The list of top project management software are as follows:

Peppybiz: Peppybiz offers you all the tools under one umbrella. You can gain complete control over your project. It offers various features, including:


Assigning tasks
Keeping a check on project progress
Develop a timeline for your project
Reliable project accountability
The implication of accessibility and adhering to it
Integration of several tools, files, and documents with your project
Basecamp: It caters to all the requirements for project management for several teams. It has several designated features, such as collaboration and others.
Teamwork projects: True to its name, it delivers all the project management values. It offers features like tracking tasks, marking milestones, file storage, messaging tools, etc. It allows you to visualize your project. It has inbuilt analysis and tracking tools.
Proofhub: It is one of the most efficient software for small businesses on a rising scale. You can share the projects across groups and with clients. This makes it easier to track it and discuss the details.
Zoho projects: It has a clean and straightforward working interface. It allows for managing extensive projects. Right from project planning, Gantt charts, collaboration, and document sharing, it offers all. You can also integrate it with apps like DropBox and Google Docs. It increases its efficiency and functionality.
Trello: It offers a complete visual representation of all the tasks and projects in hand. You can manage many projects at once across several boards and share them with your team. It is a kanban tool, which is not like other project management tools. You can use it for free, and even upgrade to the business level for "power-ups" and added features.
Monday.com: It allows the creation of personal workflow for better organization. Along with sharing it with the team, you can visualize several elements and highlight them
Workfront: It is an effective tool for real-time work collaboration and interaction. You can create customizable dashboards that help in clear visibility of tasks in hand and capacity planning. You can also use prioritization. It also offers integration with other software, including Adobe creative cloud, Microsoft Outlook. Etc
Plutio: It is the all-in-one project management software. Right from the task organization to sending invoices, it helps you deal with it all. You want to stay organized and get your work done without much hassle? Go for this one.
Conclusion
In brief, project management seems like a complex affair. But, not so much if tackled with the right strategies, processes, techniques, and tools. In the present scenario, quite a lot of businesses are relying on Project Management as a Service. It provides effective results. With the wide-scale projects across all sectors, the demand for project managers is ever increasing. Project management is no less than a culture. It is forging new pathways for businesses to deal with tasks. The project management software reduces the manual efforts of the organization of projects. It helps to reach the zenith of success for your business.