Lead Qualification: Step-by-Step Guide To Identify High-Quality Leads

If you think capturing leads will get you sales, you are mistaken! This is just one step of the buyer's journey. Your business can have thousands of leads. But, potential leads are just a few of them.

For instance, you visit an e-commerce store. You log in through your email, but you do not make a purchase right away. However, after you have signed up, you are a lead. Now, you will get notifications from the site about product updates, offers, etc. How you react to it will determine whether you are eligible for lead qualification or not!

If the businesses keep on targeting every lead without focusing on segmentation and lead qualification, it will take up a lot of time.

So, what happens once you get the leads? Lead qualification. What is it? How does it take place?

What are lead qualifications and their importance?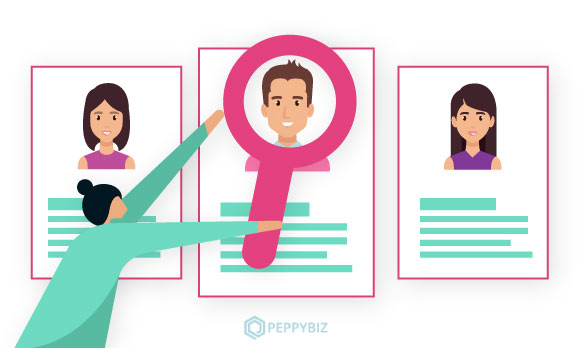 Lead qualification is the process of lead filtering to find the potential ones. Without adopting a lead qualification process, the team can waste their time and resources on unqualified leads.

Qualifying leads requires effort. So, to do it seamlessly, it is important to opt for a lead qualification process. These are the steps that help in prioritizing the prospects for your business. But, why else is it important?

The key reasons why lead qualification is important are:
It helps in determining the ideal customer
Whether the lead has needs which your product can solve
If the person is capable financially of purchasing your products
The ways in which you can provide value to the leads over your competitors
This will help in quickly assessing whether the person you are targeting has real intentions of purchasing or not.

Steps involved in lead qualification
How does the process work? First, we provide you with a breakdown of the steps and frameworks involved. This will help you understand which leads can qualify and how?

1. Establishing an ICP: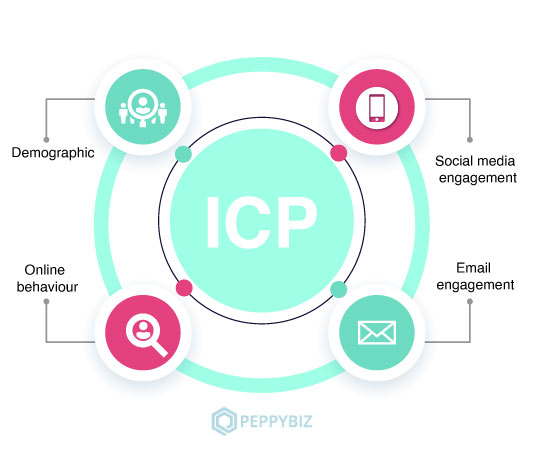 ICP is an Ideal Customer Profile. This should be prepared by the business beforehand. This will help in understanding the characteristics you are looking for in a potential customer. Having this information prepared will help in making better decisions. The key aspects which help in knowing the readiness to buy are:
Demographic: This involves the individual's age, location, and similar attributes.


Company information: For a B2B business, this is inclusive of company size, industry, and type. Just like the buyers, you also need to see whether the target company fits your requirements.


Online behaviour: With the various lead qualification tools available, you can track user activity easily. This will help in checking the level of interest of the leads. The key aspects to look for are frequency of visits, downloads, page views, etc.


Email engagement: There are many who subscribe to your email list. But, not necessarily everyone engages with them. You can check the open and click-through rates to gain detailed insights.


Social media engagement: How are people reacting to your social media posts? Are they commenting on your posts? Are they engaging with stories? You can determine the potential leads through social media as well.
2. Lead scoring: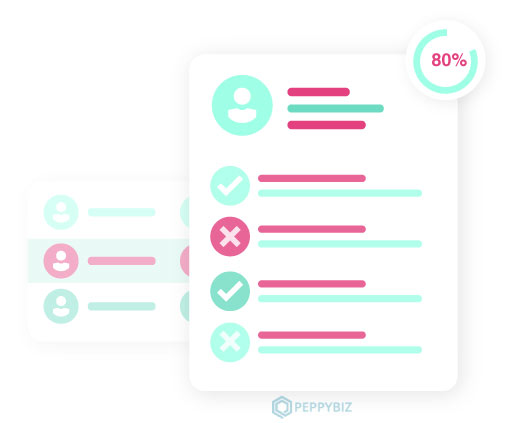 Once you have a customer profile in hand, a major chunk of the task is completed. The next step involves lead scoring. This model acts as a prioritization tool that helps in understanding:
Eligibility of lead for qualification
How and when to reach out to the leads
You can allocate points to the leads based on the stage they are at in the sales process, helping you identify the opportunity better. Once you have all the data integrated, you are good to get started with lead scoring. Here is how you can do it:
Set benchmarks: You cannot qualify for every other lead. Compare the leadership characteristics. Set a conversion rate for your business. And see whether you are achieving it or not.


Choose valuable characteristics: Which characteristics are exhibited mostly by your leads? Are they in accordance with your business expectations? Ask your team for suggestions and insights.


Characteristic comparison: Which attributes show a high closing rate? Assign higher points to those. This will help you rank your leads and understand which are worth the efforts.
Once the marketing team decides on the lead scores, it is time to get the sales started.

Frameworks for lead qualification
Over the years, the sales representatives have worked with selective frameworks. These helped them in understanding quality prospects and encouraging potential leads. Here are a few of them.

1. BANT:

This one is mostly used by the sales team and has been there for a long time.

B: Budget
It is crucial to understand the company's financial status before purchasing its products or solutions. What is their budget? And will they be able to spend a certain amount?

A: Authority
Will the lead have any authority in the decision-making process? This is not easy to determine but is surely an important question.

N: Need
Do your leads need your product? If yes, then go ahead and target them.

T: Timeline
How long do you take to convert the leads? This is an important aspect that helps in understanding the efforts you need to put in. It also impacts the buying capabilities of your audience.

2. CHAMP:

This framework is a modern version of others as it places the leads at the centre.

CH: Challenges
It begins off by laying focus on the challenges faced by the lead and prospect clients. Further, the ways to resolve them.

A: Authority
Just like the BANT framework, this will help in understanding which authority is responsible for making the final decisions.

M: Money
This one also holds the exact value of the BANT framework. It involves checking whether the lead has the budget for products or not.

P: Prioritization
What is your solution? A need or a what? Do the leads prioritize it? This one undertakes the lead's present problems or how urgent their need is.

These are just two of the many frameworks that business takes up for lead qualification. But are frameworks sufficient for lead qualification? No. They aren't. To put them into place, you need good software. But, which one to choose? PeppyBiz.

We at PeppyBiz have the solutions for all your lead qualification problems. Right from lead generation to conversion, we stick by throughout the process. The key features that we offer are:
Enhancing your subscriber list through lead forms

Multi-user management for forms
Lead specific questions
Spam blocker utilization
Lead form analytics
Round the clock support
Lead form validations
Hidden fields addition

Focusing on leads of utmost importance
Lead form creation through design campaigns
Lead form personalization let you take complete control
Getting leads from insights of lead forms
GDPR compliant lead generation
Customization through ample templates available
Integration and collaboration with other software
Conclusion:
So, if all this, while you were wondering, the only task is to generate leads. You got it wrong. Lead qualification is even more important. To save your team from all the hassle and tedious tasks, go ahead and start the lead qualification process right away. After all, the more potential your leads are, the easier it is for conversion.