15+Lead Magnet Ideas To Entice More Leads

Lead magnets are an influential way to increase traffic to your site and improve your conversion rate. They're one of the best ways to entice a new customer and build a relationship with them before they have even determined to try your business. Lead magnets deliver useful targeting, communication, and relationship-building opportunities that you can utilize to leverage sales, goodwill, and positive public regard for your business. So, this guide will walk you through lead magnet definition and lead magnet ideas to help you out.
What Is A Lead Magnet?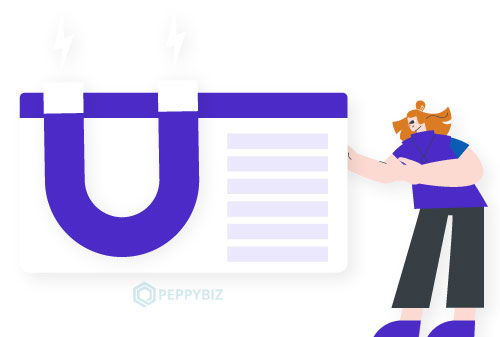 A lead magnet acts as a value exchange where you have to provide value, and the site visitor 'pays for it' by sharing their contact details with you. Lead Magnet can be considered an incentivized marketing tool to improve form fills. However, you must offer value for the visitor in your offer, as this showcases the sincerity of your business and automatically develops trust.
Lead magnets design and open interaction channels are critical if you want to direct your visitor further down your funnel. First-party data has become a need in this world where cookies are fading away!
Although lead magnets are usually associated with the top of a funnel, they can be utilized at any stage in the funnel. Your lead magnet ideas must be developed in such a way that no matter where visitors join your funnel, you can attract them to stay. This permits you to direct them through your funnel. Moreover, lead magnets attract visitors towards your funnel and retain them there. It's all about effective and smart communication.
15+ Effective Lead Magnet Ideas to Use
1. Ebook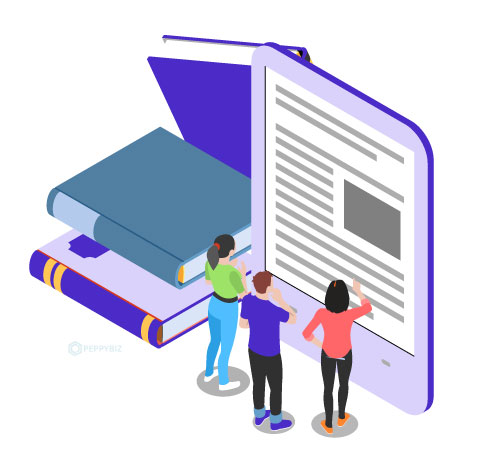 Ebooks are relatively easy to develop from your blog articles. Consider using your most read blog articles that are related to your brand or the core service you offer and modify the format by adding an introduction and conclusion. This is one of the effective lead magnet ideas, as the offer already exists, and it has to be presented differently.
The bonus about offering a free Ebook is that it can be kept and read at a more suitable time. However, the faster a visitor utilizes a lead magnet, the better the chances of conversion. So don't make your Ebook too long, but ensure that it offers value to the reader.
2. Checklist
Checklists lead to a high conversion rate, and it's no wonder as they are so readily and easily consumed. Moreover, they skim insightful information into one actionable list. You can create checklists from your site content by summarizing your favorite blog posts and giving them as a checklist. You then offer a two-step option form with a strong lead magnet.
The idea is to facilitate information and make a checklist. You can also have your checklist in a printable format or Google sheets.
3. Additional Content
It can be a tricky lead magnet idea if you ask for charges for the additional content. However, with interest peaked by an introduction to the content, you can ask your visitors to complete a sign-up form to access the additional content.
This is an effortless way to sell to a captured audience to obtain their contact details. It's also a reference point to draw their attention towards your brand and work on awareness and their specific needs. Try to avoid charging for extra content as your competitors will undoubtedly undercut you or present the same for free.
4. Templates
Templates are a sure-fire way to connect with your customers because they deliver tangible value in the form of time-saving. Everyone understands how long it takes to make document templates, and if they are available, why not utilize them?
All types of templates can be made with different features and formats. The more user-friendly and professional your templates are, the more people will use them. As a lead magnet, you can ask for the email address or let the visitor subscribe to your newsletters or channel. This will allow you to provide professional advice and enhance loyalty simultaneously.
5. Guides and Tips
Guides and tips are designed to solve visitor or customer problems. Therefore, they should be straightforward to follow and understand. You can build a step-by-step guide to increase your credibility and demonstrate yourself as an authority or thought leader on the topic. As a result, people will feel confident to contact you for assistance and confident in your brand's expertise.
Avoid writing about particular products or services you offer, as visitors may consider this as sugar-coating information to land a sale. In the initial stages of the funnel, this could be fatal. Rather write a handbook or tips that will develop an interest in the greater sphere of your brand. Try not to link your guide or tips to benefits directly related to your company.
6. Partner Referral Discounts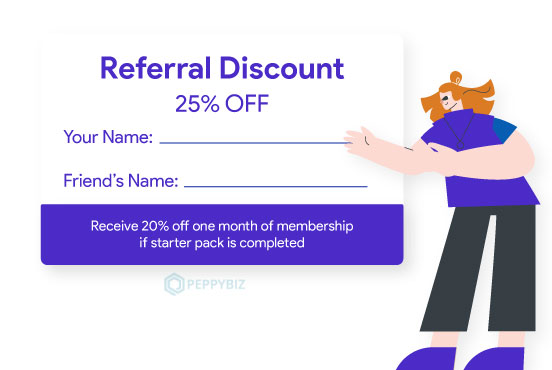 Discounts through referrals are effective lead magnets. Therefore, you can't overlook this savings offer to attract your customers. You will have to reach out to partners and coordinate the discount promotion with them. Anyone who signs up over a specified period and utilizes a specific code qualifies for the stipulated discount.
Existing customers who have had a satisfactory experience with your company can also be prompted to refer others who can take advantage of the discount offer. So again, word-of-mouth referrals are very powerful.
7. Quizzes
People like quizzes that demonstrate their worth and tell them how great they are. Participants will be required to complete a sign-up form at the end of the quiz to obtain the results via email.
Although the quiz may have nothing to do with your company, you will have contact and learn more about the customers' needs. Therefore, quizzes are one of the innovative lead magnet ideas and can collect useful info for your customer persona.
8. Giveaways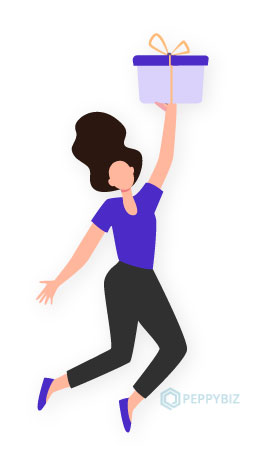 Giveaways demand detailed planning, but they are amazing lead magnet ideas when implemented correctly.
Your giveaways should be appropriate to your company, as they will give you leverage to promote your products or services. Of course, discounted or free subscriptions for a specified period are popular choices.
9. Webinars and Masterclasses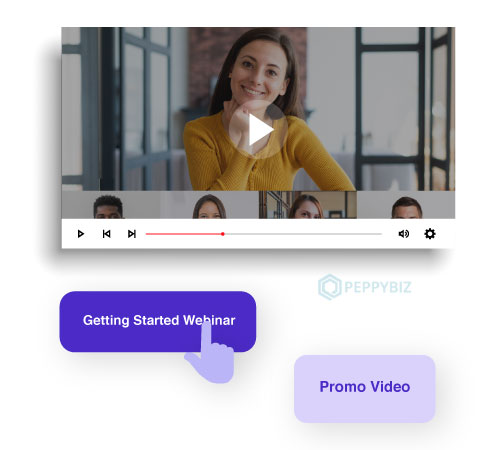 Organizing a free webinar or masterclass is as simple as reaching out to a few subject specialists who have a genuine demeanor with people and letting them talk about their subject.
Try to build your webinar or masterclass to concentrate on your specific industry. In this way, you will deliver greater insights into the industry and place yourself and your brand as an authority in that space.
However, be cautious not to get too bogged down in the details – your webinar or masterclass needs to be accessible to your audience.
Registration for the event will need the participant's basic contact details. The bonus is that you get to listen to their problems and respond in real-time as an expert should. Also, follow-up mail is consistently a huge plus.
10. Event Tickets
Event tickets are one of the best lead magnet ideas! People adore free stuff, particularly if it is for something they want. So, for instance, you can give free event tickets (sports matches, concerts, etc.) to a specific number of people who sign up with your business for a free demo or consultation. Winners can be announced on your website and via email or SMS, making a second marketing opportunity. It may cost you a bit, but you can expect to gain a lot of sign-up traffic if the event attracts big crowds.
11. Online Demos
Online demos are a wonderful way to engross your audience while dealing with complex equipment, software, or any difficult-to-follow subject.
You can organize a one-one demo and use the time to answer questions that eliminate doubt. In this way, you get to know a great deal about your prospective customer and how you can do the best to solve their problems and garner their business.
12. Cheat Sheets
Cheat sheets are easy to create. They are short, condensed, vital information to make tasks easier. Everyone loves a life hack! Very similar to guides or reports, with the big difference being cheat sheets deal with specifics and offer precise solutions. To print or download a cheat sheet, the customer must complete a registration form for your records.
13. Video Training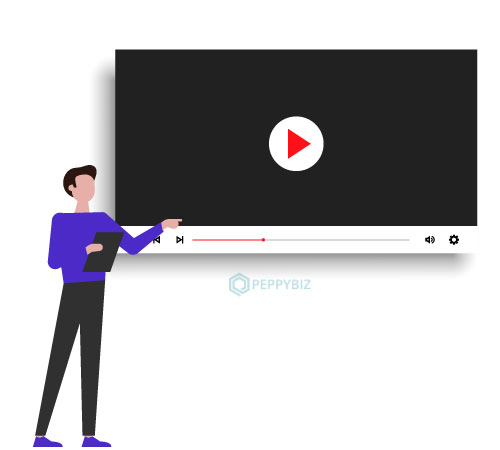 Video training can lead to hot leads because customers have already shown interest in the subject, product, or service by watching the video. Keep your video short and offer help toward the end of the video. Make sure you provide a quality video with good sound and picture quality.
14. Resource Library
It is one of the top lead magnet ideas because you give potential customers a centralized resource channel. With this, you can bag several lead magnets in one place. Depending on your business, you can even dedicate your landing page to presenting your resource library.
15. Challenges
Challenges are a great way to get people excited and involved in something that will help them.
As lead magnet ideas, building a challenge is not only fun but rewarding as people will inevitably talk about how well they did in your challenge and share the results on social media. And this yields leads!

Any company type can come up with great challenging ideas. The concept is raging like a wildfire on social media platforms. All you need to do is tap into the adventurous spirit of your audience!
16. Stock Images
Companies, both large and small, require great photographs to facilitate their company. Therefore, the need for new images is increasing more than ever. You can give free membership to stock photo sites with free images available as a partnership deal. Alternatively, if it suits your business model, you can further host an image bank on your site with a promotion on free images or photographer promotions.
Final Thoughts
These Lead magnet ideas are an important and powerful tool for online marketing and sales. They let you start a conversation with your potential customers, create trust and credibility, keep your potential customers engaged, and ultimately improve your conversions.