Top 15 Lead Generation Strategies for Beginners

In a business, the most crucial part is to keep your market values higher through consistent sales rates. But to attain such a feat, you need to carefully evaluate your plans to find the right person to sell.
If you are forcing your products/services on everyone, it might backfire and create a bad reputation for your brand. This is why marketers use something called the lead generation process to optimise the results.

In this blog, we will explain the various lead generation strategies for absolute beginners. Remember that depending on the type of audience, your strategies might also vary. But before we get to the details, let us discuss some basics.

What is a lead?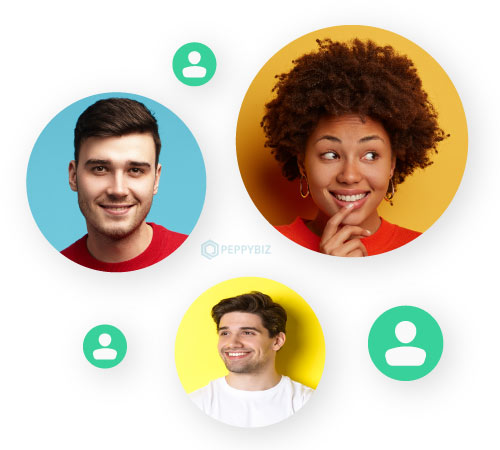 In marketing, a lead is a person who shows interest in your brand in some way. It can be whether they had clicked on your website, or read a blog, or even clicked on your ad. All these actions generally show that the lead needs something similar to your solution.
Hence, marketers focus on obtaining such leads through email conversations and other methods. Many marketers also address leads as sales/marketing prospects.

What is lead generation?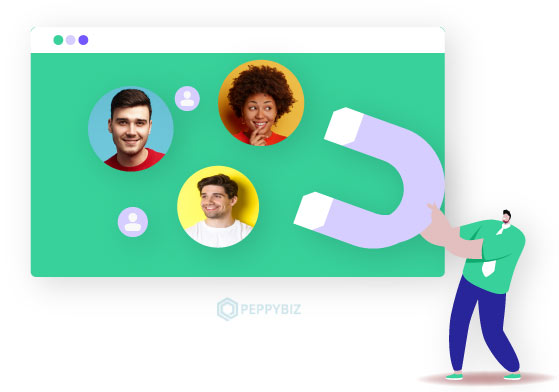 In earlier days, marketing used to be primarily outbound. Many send out email broadcasts to various groups of audiences. Meaning they didn't have the need to target a specific audience. But as communication tools increased, so did the competition over the same leads.
Ultimately, there's a high chance that your competitor is fighting for the same prospect that you have been following for months. So experts found a way called lead generation.
Lead generation is the process of carefully selecting and nurturing the prospect so as to make them close a deal. It greatly helps you concentrate your resources on a quality lead and spend less time on people who are never going to convert.
Having good lead generation strategies are important for the growth of your brand. It will also help you find loyal customers who are ready to buy your new products every time. Let's say that a person wants to buy a hoover for their home. The first thing anybody does in this internet-driven era is to look it up online.
When searching online, they come across various results, and whenever they register for a website to learn more about the process, their email gets added to the list of prospects. Something very simple as a welcome email can also impress the customer. Now that we have understood the basics let us move on to the important part of our blog.

15 Best Lead Generation Strategies
The following are some of the tested and proven effective strategies that help businesses acquire quality leads.

1. Automate email marketing: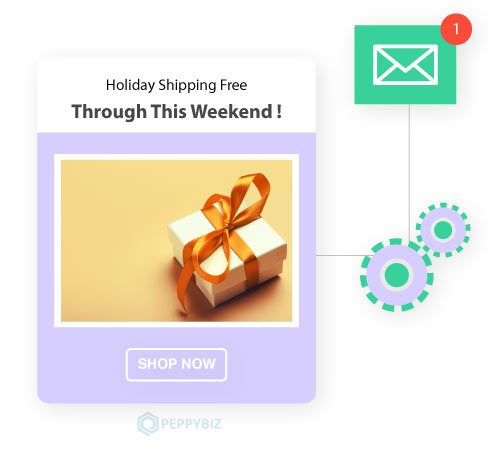 Every article you have ever read about lead generation starts with email marketing. Even though email is an old form of communication, it still serves as a formal communication channel for business interactions. Many people even find email conversations more trustworthy than other forms of communication.

But you cannot spend your valuable marketing team's time sending emails manually. Instead, a newer method is to automate the process of sending promotional emails. These emails are a result of some triggering actions taken by the prospect.
For example, if a prospect checks out a product on your website, send them coupons and similar products list to intrigue them. But you don't have to do this anymore. A good email automation software will take care of it. You just have to create a workflow and a sample body to send custom emails to everyone from your contact list at the appropriate time. 

2. Create customer retention programs:
Customer retention programs save you the trouble of finding a new lead and starting from scratch all over again. A simple reminder email to notify that you still exist and to offer attractive products will be enough to reel them back in.

3. Set up automated webinars: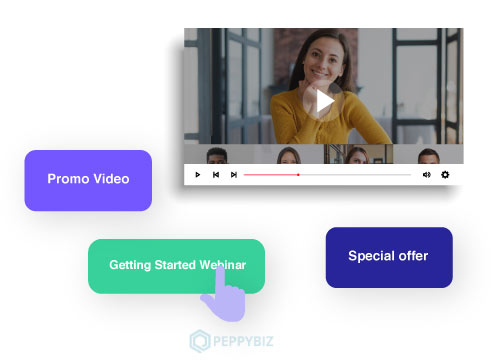 Webinars are by far one of the most effective content marketing strategies. It generates more leads than any other content marketing methods. Automating your webinar involves understanding the needs of your target audience and creating content that finds the solution. It also makes you look like the leader in your niche. It is also much less work compared to other marketing methods.

4. Be consistent with blogs: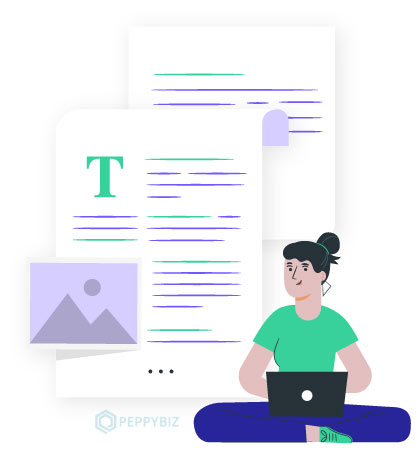 Blogging sure does increase the traffic. But how does it do that? When writing a blog, try to be informative. Providing useful content usually results in the customer turning to you to understand any topic in your niche.

5. Strategically place attractive CTAs inside the blog: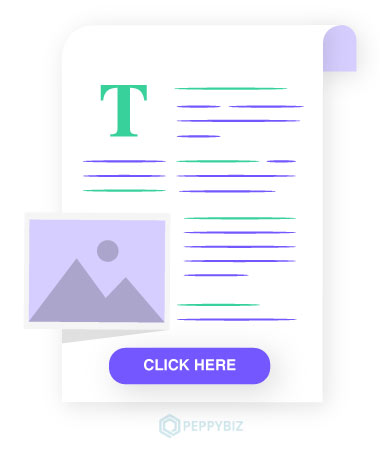 Your content must always contain a call-to-action that gives a gentle nudge to your readers to do a specific action. This is one of the classic lead generation strategies. It can be anything from asking them to contact you to sign up for an email newsletter. You might want to know that almost more than 80% of the leads generated have interacted with your blog prior to contacting you.

6. Create visually pleasing contents:
Many people need a quick fix for their problems. And people tend to capture more information when they are watching a video or going through infographic content. When you have the right amount of prospects, it is time for you to insert a form before they start watching the video. It helps you gather more email IDs of potential customers.

7. Use links to enrich your content: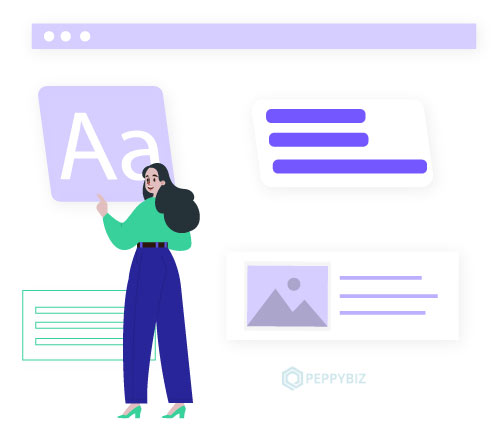 To rank higher in the search engine results, you must not only rely on keywords and optimised content. You should also include links to valuable data. Google algorithm naturally ranks websites with reliable links higher in the search results. Plus, you get to drive traffic to other pages of your website as well. Increased visibility means improved lead generation.

8. Promote your products on your social media:
Everyone knows social media has become a vital part of our lives. But, even if it is not, it is at least a routine part of our lives. Hence, it is one of the best ways to personify your brand and amicably interact with potential customers.

9. Use Facebook/Instagram targeting to get more leads:
Facebook and Instagram both have the best targeting algorithms that promote your content to the right audience. It doesn't matter if you are B2B or a B2C business; these two platforms can get you quality leads pouring in.

10. Set up targeted exit-intent pop-ups: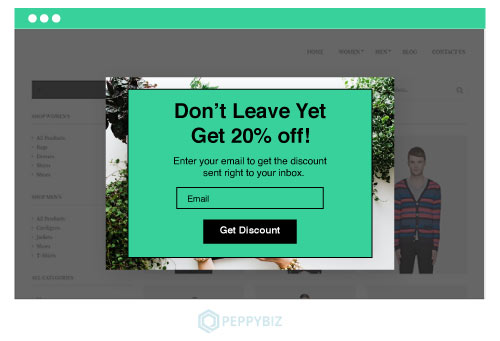 Let us be honest, pop-ups are annoying. But when used the right way, they become one of the most effective lead generation strategies. For example, imagine a lead who went through your blog post and about to exit your website. Try inserting an exit pop-up that asks for them to check out other articles of the same sort. Most of the time, the trick works.

11. Utilise heatmaps to know your strong suits:
A good deal of advanced software comes with heatmaps that pinpoint the areas which the visitors clicked on the most. It is a great tool that helps you find areas that you can incorporate important subjects, like the CTA.

12. Use A/B testing sparingly:
Let's face it; you cannot go around testing every part of your website or email. So find a tool that has A/B testing and use it in places of utmost importance. For instance, finding an email template that works better for your target audience.

13. Make landing pages user-friendly:
One of the most common mistakes marketers do is use the landing page to convey everything they can about their products/services. But congesting the page with a lot of information usually confuses the visitor. So instead, try optimizing your landing page to be attractive and easy to navigate.

14. Offer free items:
If you are an absolute beginner, you do not have much of a track record to inspire your audience. In that case, try offering discounts and coupons with an expiry date. For SaaS providers, the best way to market your product is to offer a free demo for your products. It greatly improves the trustworthiness of your brand.

15. Incorporate chatbots into your website: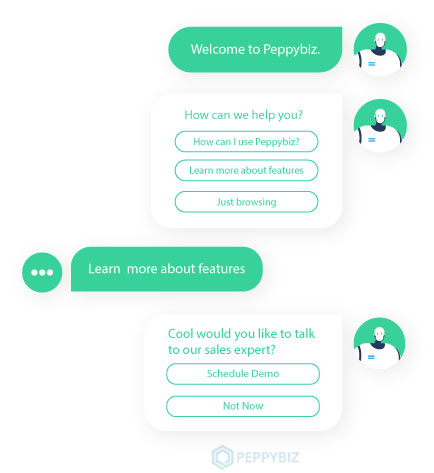 Chatbots is one of the smoothest lead generation strategies. Most website visitors are ready to share their information through chatbots rather than forms. Also, after an automated segment of the chat gets completed, the prospects get directed to the respective marketing team representative.

Conclusion
Although lead generation may seem like a complicated bag of confusions, it shouldn't be so. Try incorporating various methods of obtaining leads before you find your best suit. Also, make use of the amazing software packages available like marketing automation to make your marketing team's job easier and more efficient.