How to Become a Successful Project Manager

What is the one job that is filled with adventure? The answer is a project manager. As easy and enticing it sounds, it is undoubtedly a big task. So, is there any sure-shot path on how to become a project manager? Well, no!

For some project managers, the role is definitive. At the same time, others need to figure it out themselves during the process.

How do projects become successful? There is no magic potion that serves the purpose. Rather, there is always a project manager having a sharp skill set behind it.

Every industry, whether big or small, needs a project manager. So, if you are planning to get started, you might need to read this blog.

# Ways to become a successful project manager
The role that a project manager fulfils is varied. So, is there any degree you need to pursue or any list you need to tick off? Well, not really. Below mentioned are some of the points that will help you figure out your way to become a successful project manager.
# Know the areas where you need to focus on more
Every individual has their own skill sets. While you might hone some of the areas, you might not be very confident with others. Think about the projects you've been involved in lately. Which skills have you been able to gain? Which areas need more focus? Constantly evaluate your performance and improvise accordingly.
# Get more experience
Once you know your areas to be worked on, get going. Take up courses and roles which help you gain exposure in that direction. Take on extra responsibilities to develop your skills and put them to best use.
# Know more project management:
Project management is a wide aspect. Always look for opportunities that can help you gain knowledge and level up. You can even do this by taking up project management courses through online platforms. Participate in local networking events and follow industry trends. This will help you gain traction in project management.

Skills every successful project manager possesses
If you want to understand how to become a project manager, here are some skills that all project managers have.

1. Communicate to connect: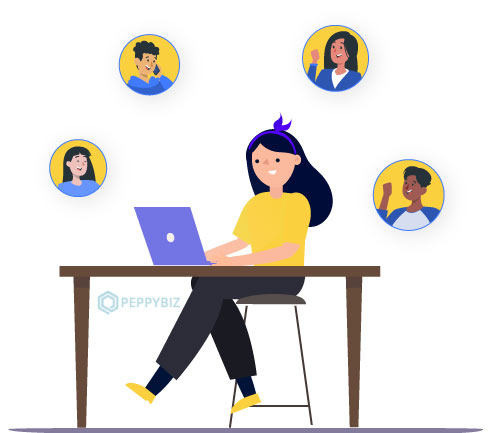 Good communication allows you to keep everyone on the same page. If you want everyone to buy in your ideas and strategies, it is essential to communicate well with them. Along with a good speaker, you should be an active listener. Take inputs from your team, and implement them if worthy.

It is an unsaid fact that successful project managers know how to balance the team through communication. Be clear and concise in conveying your thoughts. Get to know the people you are working with. Alongside, communication is quintessential to keep your team going. Know the types of people in your team and know how to tackle them.

2. Schedule every bit:
Do you want to finish up your project within the given timeframe? Break down the project and schedule every bit. Put the tasks on a timeline. Tick them off as and when they are done. This will also allow you to allocate the resources and keep track of them.

Know the status of your projects. This maintains transparency throughout the process. Further, it makes the team accountable for every task. You can always opt for tools that help with scheduling. One of the most common ones is using Gantt Charts. It provides a visual overview of tasks, durations, and milestones.

3. Show the way, be a leader:
As a project manager, you are solely responsible not just for the project but also for your team. It isn't just about task management. But more about managing people and guiding them well. As a leader, you should be aware of the strengths and weaknesses of your team. This will allow you to bring out the best from each one.

Do not be dominant. Work closely with the team and understand each one's perspective. Motivate your team when needed. No matter how big or small the project is, a leader knows how to show the way.

4. Manage the risks:
Everything comes with a risk. You cannot avoid them. But, what you can however do is, reduce them through risk analysis. Project planning inherits risks along with it. The better you are able to manage them, the likelihood of project success increases.

You just can't forecast what will happen next. The good idea is to analyze the project and assess the short-term and long-term risks. Devise a process beforehand to manage such circumstances.

You can also incorporate some tools which help you with risk management and analysis significantly.

5. Figure out the finances: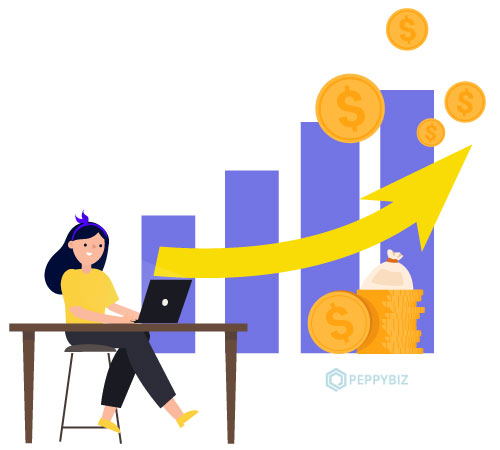 Have a budget. We cannot emphasize more about its importance. The last thing you would want is to go bankrupt because of a project. Even before you initiate the project, get the finances sorted. This will allow you to distribute resources effectively and utilize them to the maximum level. Ensure that the budget you have set is realistic.

You will surely have some financial constraints. But, it is important to figure out every penny in your budget.

6. Know the art of negotiation: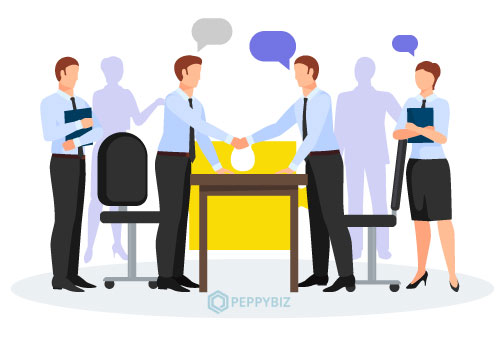 You might be wondering, why is negotiation important in project management? It isn't always about getting the best price. In some instances, stakeholders tend to negotiate with the project scope. This makes it important to give them valid reasons and push backs to avoid disputes. If you are in the position of project lead, it means you have to negotiate constantly.

Negotiation skills are a subset of communication skills. If you are good with it, you can easily resolve any disputes.

7. Critical analysis of the situation:
Critical analysis is quintessential in every aspect to form an unbiased judgment. Not just project managers but the team as a whole benefit from this. It involves evaluating every issue to the core. It guides you to take impartial decisions.

Knowing the for and about of your project can help you go a long way. Project managers must look at every perspective before they land on any choice. This can hamper the success of a project massively.

8. Efficient task management: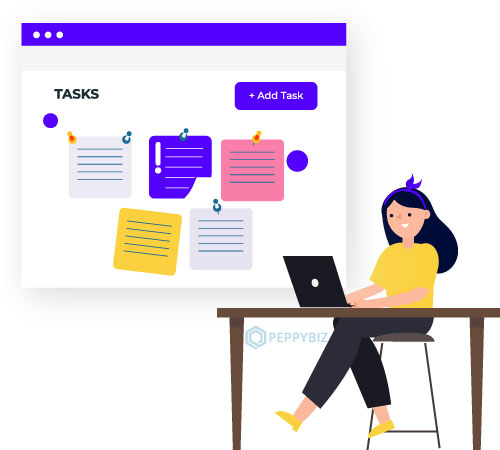 If scheduling is like the foundation for project management, then tasks hold this foundation together. It is one of those skills that should be in the blood of every project manager. There are tons of tasks to be done every now and then. Missing out on even one can be a big loss. It is important that the project managers list, assign and manage the tasks to the responsible ones.

To reduce the complexities, you can leverage task management tools. There are ample of them available. These further allow you to collaborate with the team easily and share the same space.

9. Data-driven decisions: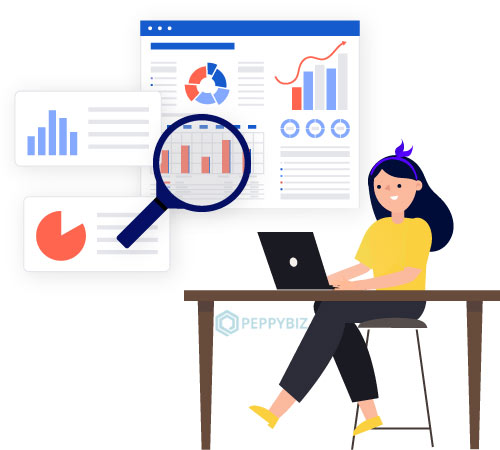 Do not make hasty decisions. As a project manager, you are responsible for making the right decisions. The project's success will highly rely on this. The only reliable way to do this is useful data for decisions.

Always support your decisions on the basis of data. This is a practical approach, allowing you to identify the entire value stream. Further, it also helps in identifying the areas which can be improvised to increase productivity.

You can incorporate analytic tools and visual flow diagrams to better understand your project and its outcome.

10. Set realistic expectations:
This is one of the most important things to do as a project manager. Be realistic. Set goals that are achievable. Manage the client's expectations without giving them false hopes.

For instance, you cannot promise the client to complete a project in 6 weeks when it requires eight weeks. This will lead to a decrease in quality and unwanted interruptions. Always ensure that you undertake a good project management approach. This will avoid the risk of team burnout.

11. Constant adaptation with market demands:
The market trends are continuously changing. The managers who fail to adapt with them are at high risk for success. Ensure that you regularly enhance your skills according to the demand. Alongside, keep in touch with the market trends and implement them in your projects. This works well, especially for long-term projects.

Once you know the skills and how to become a project manager, you are halfway there. Rest comes with how you implement it all.
Use a project management software:
We cannot emphasize this more. A project management tool can make your task way simpler and enhance your working experience. Opt for software that fulfils your requirements and allows you to automate the tasks. This will also help you in cutting off the extra effort that you put towards iterative tasks and the administration process.
Best project management software: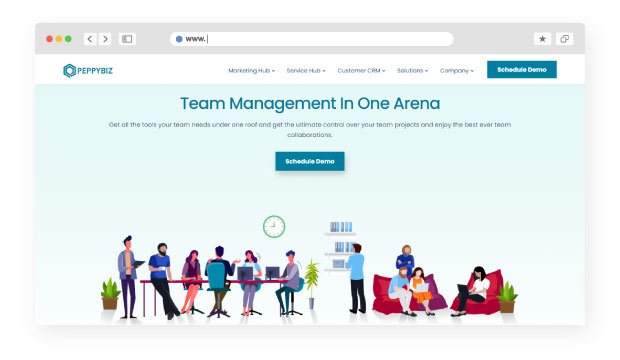 Many project managers use software to manage the process. This is not just a great addition to the strategy but also enhances efficiency by leaps and bounds. But, which is the best one to get your hands on? The answer is PeppyBiz. We have everything you need in project management software. The key features that we offer include:
Tools for planning and collaboration
Setting task reminders and scheduling
Get project and team overview
Integrate the apps with software
There are several other features which you can use. This makes the process a seamless one for you. So, if you are just getting started or have already been in the business, this software is suitable for all.

Conclusion
To summarize, being a project manager is surely not a joyride. But, the results that come along with every project's success are worth it. So, if you are planning to get started, equip yourself with the above-mentioned skills. Once you do, you are good to do. Every project is different and has something to learn from. So, just get started and commit to the project completely to become a successful project manager.