10 Best B2B Email Marketing Strategies With Examples

For the majority of people, the first-ever form of digital communication was email. Unlike the present day, when we communicate through chats, social media, and many other digital platforms, email has been there for over two decades now. From communication to marketing, the purpose that emails serve has come a long way. No matter what the technology, emails provide the highest returns on the rate of investment to date. It is one of the key marketing strategies implemented by over 50% of marketers.

The only major transformation that has come about is that from manual methods it has now shifted to marketing automation. No doubt, all brands are different and require different marketing strategies. However, there are some b2b email marketing strategies that give a boost to all B2B companies. Before going for any such process of customer segmentation or even analysis, it is important to gain subscribers. Email marketing helps you do that.

Top 10 B2B Email Marketing Strategies
According to the statistics, email marketing has the highest impact on the revenue of a business. With everything going digital, you need to understand the tactics for customer engagement. Whether it be lead generation or subscriber engagement, email is unparalleled.
Marketers use B2B email marketing throughout the customer journey to improve the results constantly. Once you've gained the subscribers, the event flow of the implementation of email marketing strategies along with the B2B email marketing examples is as follows:

1. Welcome mail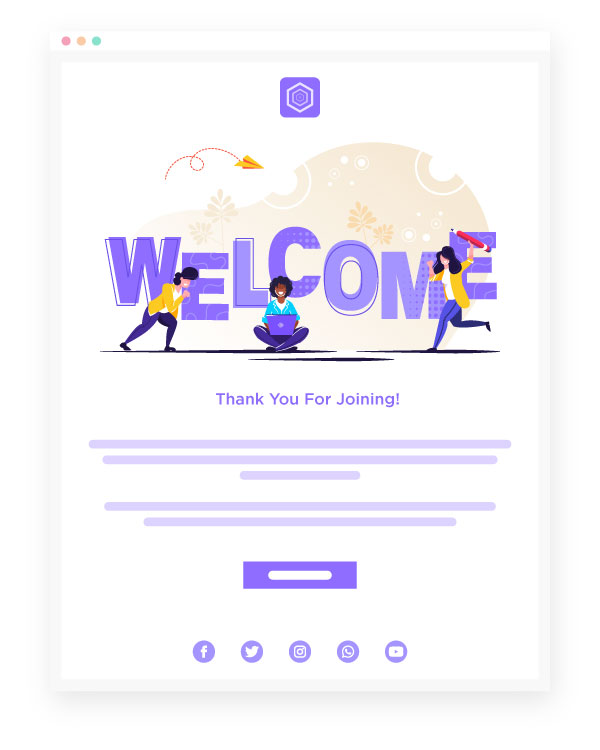 Make an impact with the first mail. It strengthens your relationship with customers right from the beginning. It is a simple and effective implementation. Under this mail, you can add an introduction to the company and its details. For additional details, you can also add social media handles. Try not to add promotional content in the first go. Make the customers a part of the family. Tell them what they can expect and how everything will take place. An example of this is Airbnb, where they add the link to complete the profile and get started.


2. Curation of email content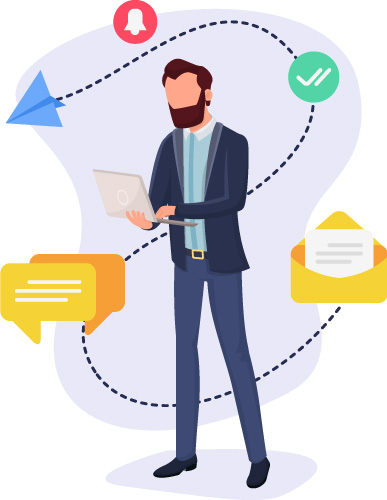 Send out content to the subscribers regularly. What most customers expect is the value of content. So, why not offer that? It isn't limited to your brand. You can send out content from other sources and platforms across the web. Maybe some article you read and found helpful. It could be sent either monthly or weekly. Also, understand the topic of interest of customers for a better CTR (click-through-rate).
3. Re-engagement emails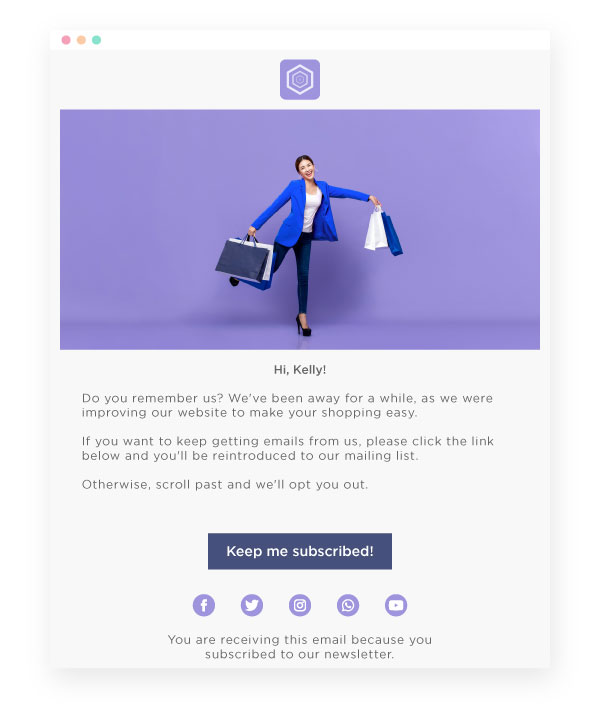 With time, there are chances of many subscribers turning away. It is important to constantly re-engage with them. You can send them links, trial offers, and other things to drive them towards the site and restart the conversation. Constantly reappearing on the mail list also increases the chances of being in the customer's eye. Many times the individuals subscribe just for the sake of staying updated about the company. So, you can even send regular notifications about new features and happenings.
4. Case study email
For B2B email marketing, it offers a practical solution to how the company is helpful and why one should avail their services. It is a great way to persuade the buyers, and strike the right chords with the target audience. You can provide solutions to a problem in the case study which helps in increasing the trust of customers. It allows users to understand the capability of the company.
5. Webinar emails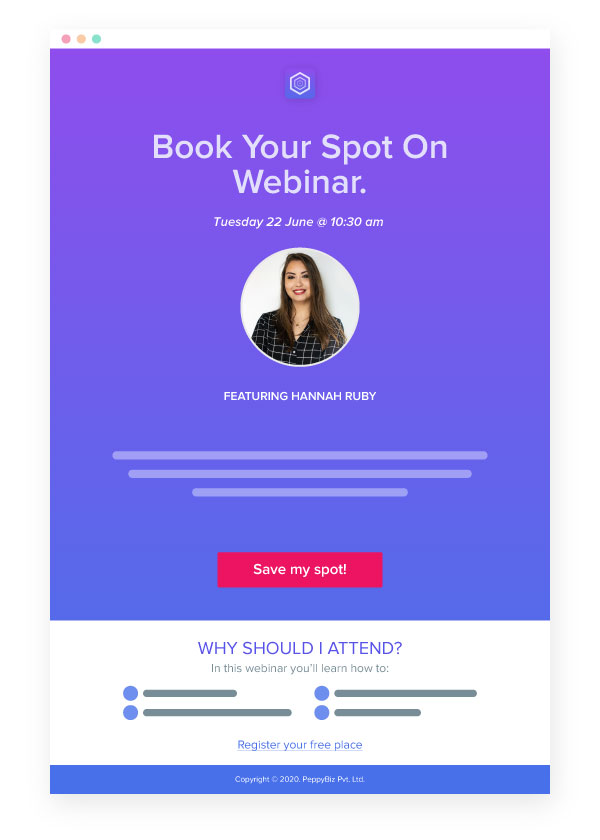 This is among the trending techniques nowadays. People can gain knowledge from the comfort of their homes. Conducting webinars makes the audience trust the company, allowing them to acknowledge the brand value. It also makes them inquisitive to know more, developing trust in the email marketing companies. These emails allow you to generate more leads for the top funnel sales.


6. Promotional sales email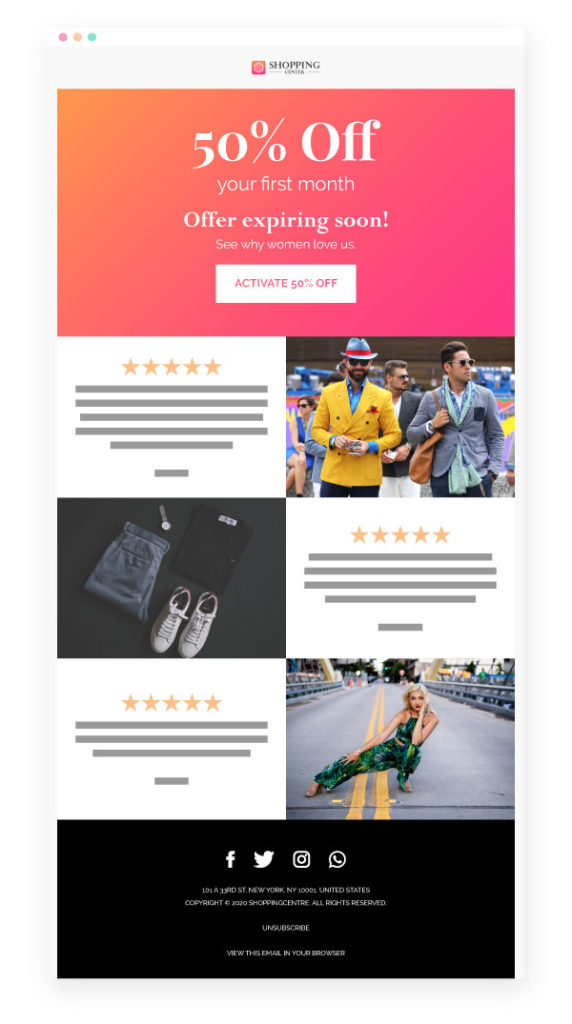 No, it is not about bragging or making a hype about your company. It is about how the company will benefit users on the other end. Keep it short and precise. All you need to do is include the benefits in an engaging format. Well, you surely can play with words here. One of the B2B email marketing examples is of Grammarly, who send in regular promotional emails based on your activity.


7. Referral emails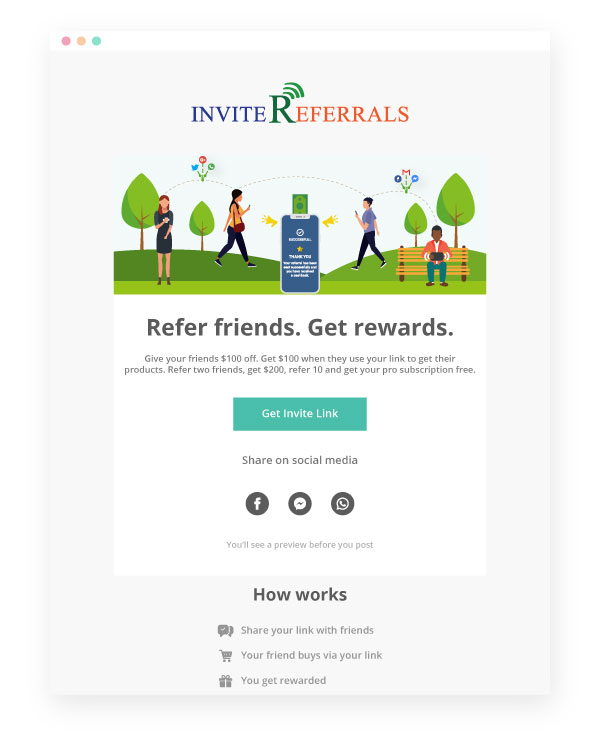 This is how companies grow their reach. Many times the mails have specific referral codes, following which you are given special discounts. It mutually benefits both the customers and sellers. It is like a win-win situation, increasing brand awareness and sales generation. It is highly used by e-commerce platforms. Further, discounts are offered based on user activity and preferences. It also helps in increasing the trust of a brand on customers.


8. Survey emails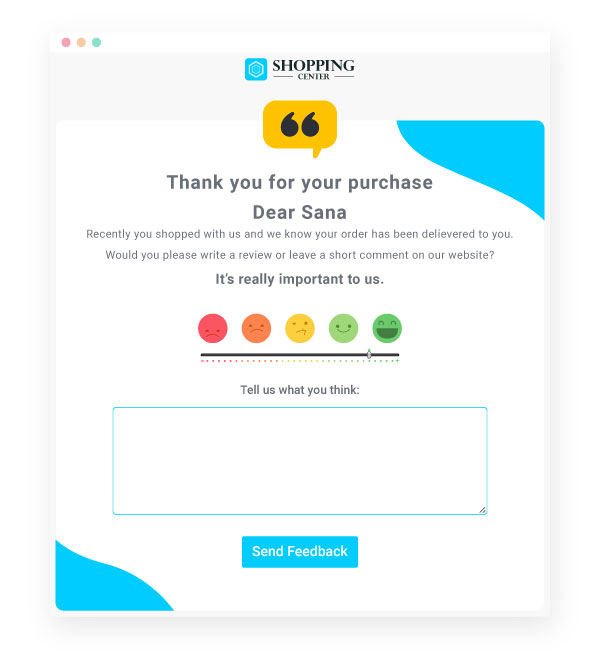 You don't want to miss out on any opportunity to know your customers better. Make a short and simple survey for B2B email marketing. Something that will take just 5 minutes to fill in. This leads to a better response rate. If it has a lot of questions, there are chances that people will drop it off midway. The survey responses you get through the emails are no less than a treasure. You can even offer incentives for the best survey response, which include free trials, subscription for services, etc. One of the B2B email marketing examples of surveys is from Shopify, as mentioned below.


9. Upsell email
It is a tactic used by the majority of marketers. While it involves increasing the prices of services, it is also about offering additional benefits. If your company offers monthly, quarterly, and yearly packages, you can persuade the audience to choose the yearly package because of added features and lower prices. We find the technique of upselling being used across all applications and sites as it surely offers better deals at low prices.


10. Thank you email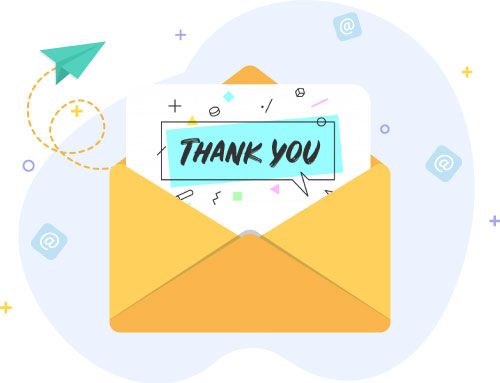 Just a small thank you note for using your services is a kind gesture. Gratitude strengthens business relationships and builds trust. After all, you want the customers to keep coming back. Don't you?


While these are a few B2B email marketing examples, these are extensively used by marketers along with the integration of other marketing techniques. With the cut-throat competition across digital platforms, marketing plays a key role in maintaining the stability of a brand.

Best Practices for email marketing

The drill for B2B email marketing does not end here. The email marketing companies can integrate the following practices along with the above-mentioned strategies. These include:


Catchy subject line: Just another promotional email in your inbox, the user wouldn't open it. However, a catchy and simple subject line entices the user to go through the mail at least once. It is imperative to summarize the mail in a single line.


Personalization: When users find their first name on the mail, the CTR likely increases by 10%. Well, that's a big difference. Send in relevant content with personalized emails to generate leads.


Segmentation: Do not send an email of electronics to someone looking for shoes. It will be a big turn-off. You can segment the customers based on several factors using marketing automation tools and send emails according to their preferences.


Add images: The users might ignore the text for once, but not images and videos. Inserting relevant images gives the reader a better idea of what the content is in context with. Also, do not forget to decrease the page and image load time.


Add social media handles: Have a good presence across various social media platforms. It allows users to understand the brand better. It can also lead to an increase in followers. Social media is a substitute for word-of-mouth nowadays.


Call-to-action: If you want to increase conversion rates, adding the CTA buttons on the emails is a must. They allow the users to easily visit the site and have a glimpse of the offers, deals, and discounts, or just the product/service you are selling.
Conclusion
To summarize, it is quite evident that B2B email marketing, if implemented the right way along with other marketing strategies can bring in massive avenues for success. While it is not easy for an individual to tackle email marketing, you can use marketing automation tools or just hire marketers to get the job done for you with ease.
There can be times when some emails may bring in better leads and conversions than others. Try focussing on that, and revamping strategies constantly to live up to the user's expectations. There are several B2B email marketing examples being used by companies across various industries.
So, to sum up, even though emails are the oldest form of communication since the invention of digital media, they are still strong in the race and have an evident impact.
Also Read: