10 Workflow Optimization Strategies to Improve Performance

Workflow optimization is not an overnight task through which we can achieve higher outcomes. It needs a lot of measures and strategies. Read this blog to know more.
An organization doesn't run merely on getting the things done and accomplishing the goals. It has to go broader and deeper to enhance the work productivity in a minimal amount of time with all the included ruckus.
Every employee faces a lot of challenges at the workplace- whether it is to meet deadlines, impress their bosses or work productively without any hassles.
Workplace appears to be a battlefield for all of us when it comes to facing daily challenges and reviving our capabilities. Also, you cannot predict future circumstances. One has to deal with them by taking precautions in advance.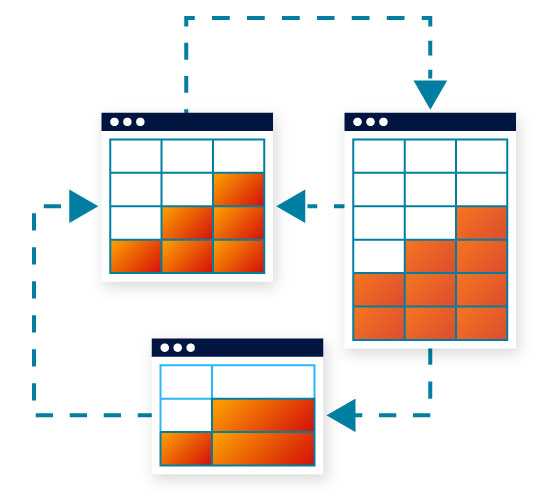 In such a scenario, we all need to optimize an organization's workflow.
Before going further, let me explain what workflow optimization is.
What is Workflow optimization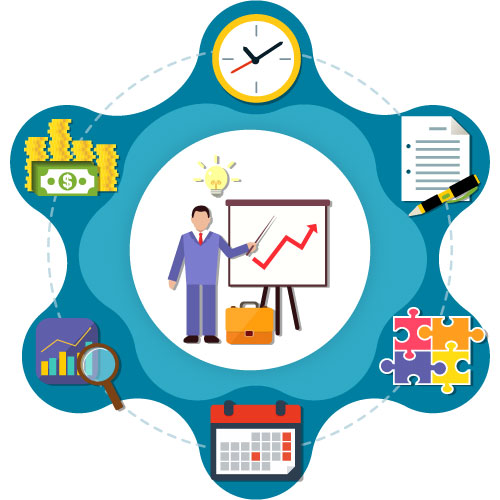 Workflow optimization means making necessary changes in your existing workflow, enhancing your work efficiency, reducing the task completion time, adding innovative functionalities to the current workflow, and many more factors to assure your workflow efficiency.
Is automation an ultimate solution for optimizing your workflows?
Every organization is adopting automation to increase workflow efficiency but is it the only strategy to optimize workflow. The answer is no; it isn't. Automation can sometimes lead to not so good outcomes. In case your processes are not running effectively as you want them to even after automation, then you can conclude that automation is not the hardcore solution.
There are other workflow optimization strategies too.

10 Best WORKFLOW OPTIMIZATION STRATEGIES :
Workflow optimization starts with your brainstorm thinking and then implementing it into actions.

1. Think twice while choosing a tool:
Your choice of a software tool marks the foundation for the execution of your daily work. You would need a tool that works for a more extended time and not something which is for a restricted time. Therefore, you must buy a software tool that has future proof. Also, how much time you are investing in it is equally important as time is the most critical factor for any work productivity.
Look at some of the important factors while considering software that lives up to your expectations :
Features: First of all, find that it has the available features that you are looking for.
Business standards: Is the software living up to your business needs and requirements.
Compatibility: Is it compatible with the devices and operating systems
Price: Prices have always been an issue; therefore, think twice about the stability of prices.
2. Develop intelligent processes for daily tasks:
Every organization has specific repetitive tasks at hand. Whether you are performing it daily or a few times in a year, you need to have an integrated approach to enhancing their efficiency and improving your performance.
Solution – You can create a standardized process to do the tasks most efficiently. Once you build it, start sharing it with your colleagues. Also, the leading person must write the processes, as he has a better understanding of the workflow.
3. Overcome work performance obstacles:
In order to get better work efficiency at hand, you must support your team unconditionally.
Some of the key pointers you must consider :
Communication is vital: Performing tasks and daily operations generally creates stress. You can open up to your employees to relieve that stress. Also, you can offer them specific motivational tips to inspire them.
Conduct meetings randomly: Improving your performance is not a one day task. An organization can conduct meetings every month to know employees' opinions and what struggles both of the parties are facing. This way, you can pick up more solutions and less chaos.
4. Create a workflow with secure practices:
Whatever measures you are employing in your workflow, you need to ensure the security measures. If you have an optimized workflow, half of your work completes on the front of unforeseen circumstances.
Get rid of viruses: Getting rid of a virus must be your primary concern if you want to have efficient work performance. Bcoz a virus can disturb your workflows and result in harmful consequences. It's better not to click on the links given in the emails in order to avoid the situation. Check if the source of the link is authentic or not.
Keep data breaches away: Secure your account data from leakage. Avoid data breaches of large social networks and email providers as it has caused many harmful consequences. In case you are affected by the data breaches, change our passwords, and maximize its security.
5. Fasten up your workflow process:
Working on a project leads to a lot of patience and focus. The person who is leading the task must follow some hard-headed measures; otherwise, it can hamper the performance.
You can always set deadlines for tasks or projects.
Assign the tasks to the officials whom you trust and who can handle it with the expertise.
Get updates from your team and leverage better coordination amongst them.
Always use the tools that you consider are apt. Avoid complex tools.
6. Use automation wherever necessary:
As discussed above, automation is not the only solution but still is one of the strategies to improve your work performance. A lot of repetitive processes can sort out with the help of automation. For example – Automation can help you simplify the processes such as creating contracts and sending invoices.
Benefits of automation :
Avoid manual intervention and send reminders to the parties for payment.
Automation reduces the time taken in performing repetitive tasks.
Use the marketing automation software to complete the complex tasks and leave the rest for the employees.
7. Send effective emails to the customers:
Communicating with your customers involves a lot of intelligence than what you can assume. So, as to save your time and be attentive while addressing your customers. You must consider the following points :
Refer to your customers with their names.
Respond to your customers and acknowledge their queries.
Ask them about their feedback and value their opinions.
Note : You can use collaboration tools to avoid the emails which can hinder your work productivity. You can use the cloud based collaboration tool. It allows you to create detailed tasks and assign ownership.
8. Link your forms to master data:
Many sales processes of your organization might require a dynamic workflow that can take a lot of time and generate inefficiency. For example,- a purchase requisition process needs approval from the vendor. Only after the consent, a team leader can make an order. The form filling and support takes a lot of time. The manual requisition can take a lot of time; also, it can include many errors.
In such a situation, it's better to link the form to some master data. An automated form can make the approval procedure much easier.
9. Integrate workflow software with external software :
Another workflow optimization strategy is to integrate your workflow software with external software to increase output efficiency.
You can use many powerful integration tools which provide you the flexibility to use features from the third party application. Also, you can send notifications to the involved parties. They will automatically get the notifications and approve them quickly.
10. Document your workflows :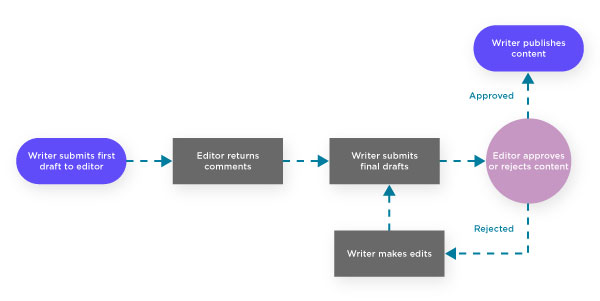 Once you are done with the process of workflow optimization, you can document your workflows. It will help you in evaluating and analyzing future workflows. Also, documentation will help the existing employees to fasten the process of workflows. New employees will also get trained easily through documentation.
Conclusion
I hope the detailed discussion about the workflow optimization strategies will help you execute the business processes much smoothly. Also, your overall performance will improve and enhance multi-folds.