9 Workflow Examples to Improve Work Efficiency.

"Workflow is understanding your job and tools in the right way". Read this blog to dig deeper into how an organization creates workflows with the help of workflow examples.
A team can achieve success and fulfill their organizational goals through various ingredients. It could be great finances, teamwork, and lots of intellectual knowledge. But there is one crucial ingredient that can push your efforts in the right direction is powerful workflows.
Every organization sets specific goals and works harder to achieve them. But a smart team first creates workflows and then puts their wholehearted determination to achieve those goals. That is how a business that uses workflow management systems gets significant and substantial results.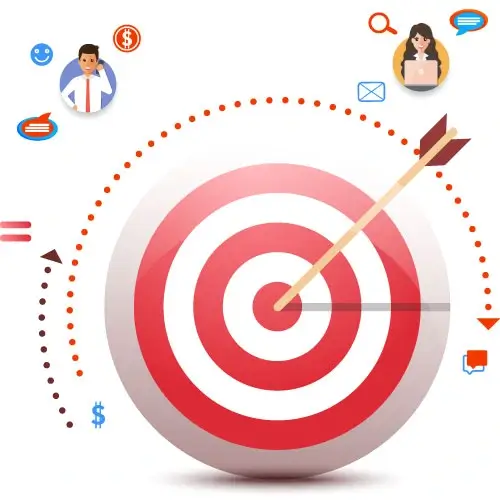 Not only such organizations are better organized, but they can perform regular work operations quite correctly with breathtaking results.

How workflow examples differ for different organizations :
Each organization has different processes. Workflows are different for various organizations and how they use them is also different depending on their business process.

Let's see how different organization has different workflow objectives
Human Resources: In a human resource industry, workflows usually define the processes related to the newly hired employees, the procedure of their leaves, and salary allocation procedures.
Pharmaceutical Manufacturing: Pharmaceutical manufacturing industries create workflows on the processes such as testing raw materials, producing medicines, packaging products, testing products post-manufacturing, preparing the shipment, and so on.
Customer Service: Creating workflows to dissolve customer complaints and queries.
Military: Military services create a workflow to handle a critical situation and develop new ways of engagement.
Travel: Create workflows to look after client's flight schedules, hotel reservations, and other rental reservations for a travel agency.
IT: Create workflows to depict how your staff agents are picking and solving out the software or hardware issues.
That's how a single workflow system can never fit for every business. Now, let's see some of the workflow examples that will give you hints about how you can create a workflow system.

What are the workflow examples to attain productivity :
1. Recruitment and onboarding employees: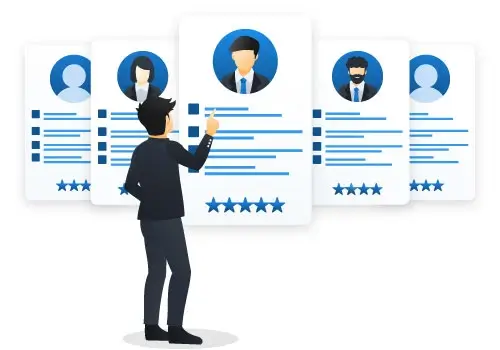 Picking up apt candidates for job positions in your organization is not an easy task. It begins with talking to the candidates, testing them, and finally, their onboarding starts. The onboarding of an employee is a long and heinous process – reviewing the applications of candidates to deciding their onboarding time and date. It all is a brainstorming task.

Therefore creating a workflow for every detail of an employee onboarding is essential and mundane. Missing even a single detail could haywire the whole process. It can lead to :
You can perform an improper assessment of employees.
You can hire ill productive employees.
You can lose out on some good candidates due to which the company suffers.
To avoid all of this and having a capable team could put an end to all your problems.

Note: You can use an excellent workflow management tool to assure you are managing each stage of the hiring process effectively. The tool provides you with effective measures to execute every hiring stage correctly.
2. Workflow to render customer support: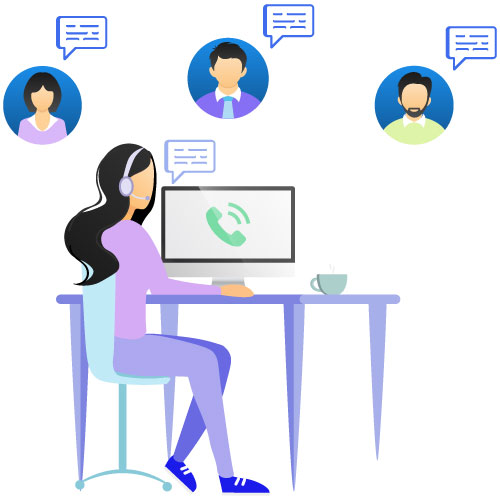 Providing your existing and new customers with a valuable service is one thing and delivering them fast and effective support is another thing. Creating a supportive customer service workflow is the call of the day. Customers can take up your services repeatedly only when you are giving them equivocal support.

Customers love when you respond to them faster with the right solution. Otherwise late and lethargic replies can pull away customers too soon than what you thought.
Also, the customer would be willing to pay more if you are giving customer support of high quality.

3. Workflow to onboard customers: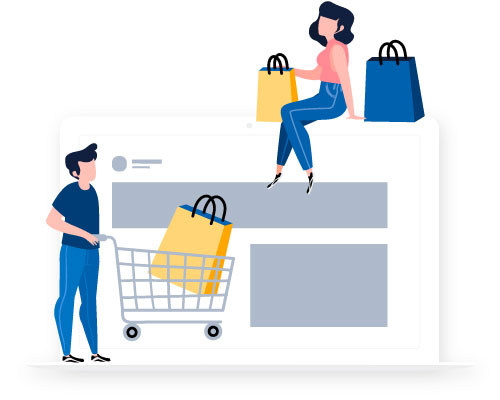 Creating a smooth customer onboarding workflow is as important as providing them with qualitative services. The day your customers sign up for your services, it marks your deal with them. By hook or crook, you have to take significant initiatives to retain them. They can only keep it if they are enjoying the purchasing experience.
Every stage of the customer onboarding process reveals the success of your organization.
An excellent workflow system will unburden your tasks of repeating the regular tasks. Also, you can earn good revenues with your customers being fully satisfied with your services.

4. Workflows for content marketing: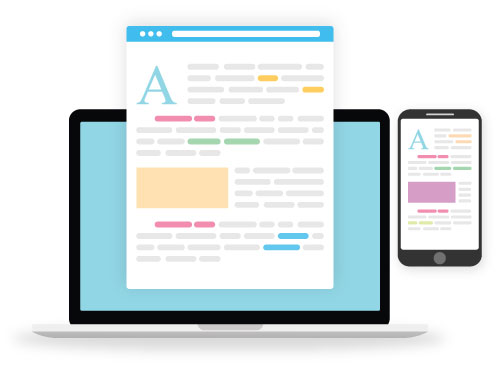 Writing content is no joke. You have to follow specific stringent guidelines to rank your content on google. Apart from fulfilling the SEO guidelines, you must follow appropriate content and copywriting techniques.
Before writing any content, you must create an effective workflow that simplifies your work. Let's see what they are :
A long and lengthy content catches more attention from customers.
High volume keywords are relevant in the headlines of the content.
Make sure you have enough outbound and inbound links.
Make your content free of grammatical errors.
The content is published.
You have promoted the content on different portals and mediums.
Build backlinks at some of the authoritative sites.
All the above points are necessary to build catchy content. Also, you need to create this checklist or workflow to get all of your content writers on the same page.
That's how a team can gauge conversions, get more traffic, and earn higher revenues.
5. Publishing podcast workflow: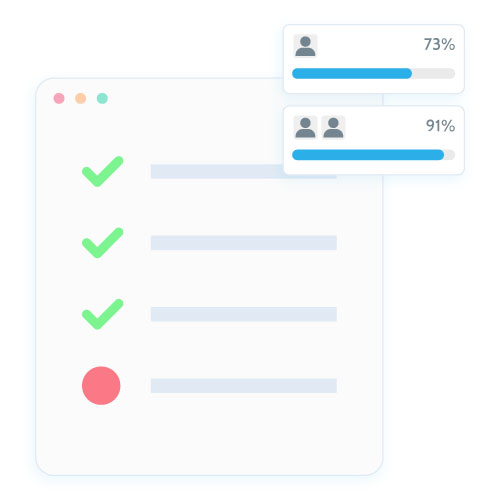 According to a case study, more than 50 % of the survey respondents listen to the podcasts that you publish. The number of listeners grows not intuitively, but they increase with a productive workflow.

The most crucial point of an increase in the rate of listeners is the content you publish.
If it engages listeners easily, it will rise quickly. You can create a checklist before publishing the podcast and assigning each member of the team its task. This way your organization can create compelling content for each episode with each member responsible for his share of tasks.
This way, you can live up to your listener's expectations with a productive workflow.
6. Access approvals workflow:
A project starts up with approval from all members of the organization – such as stakeholders, CEO, manager, and so on—even the minimal tasks such as approval for an invoice, leaves, and work orders. The process can muddle up if you do not create a productive workflow for it.
For example – A manager wants to hire a web agency for a million-dollar project. Of Course, a more significant project needs approval from the higher authorities before you put it on the table for execution.
If you duly inform all the parties involved in the project, it would increase the efficiency. To get project approval, you require a productive workflow.
First of all, you require a signed statement of work from the agency itself.
Next, business development evaluates it for approval.
Once Business development approves the project, it sends it to the marketing department.
The marketing department's approval finally holds the finance department responsible for the finances.
If finance approves it, the payment goes to the agency.
If you have already set-up some workflow examples, the approval process becomes much quicker and seamless.
7. Workflow for travel escapades:
The bigger your business is, the more your employees are likely to have business trips. For example, meeting up with investors and financiers. All of these business trips cannot flow smoothly if you don't have an effective workflow system. All your business meetings involve processes that you can achieve with an organized workflow.
Create a workflow inclusive of all the processes. If required, you can add subtasks to monitor the processes easily. For example,- An employee is going for a business meeting outside the vicinity. He must require the passport, medical insurance, etc. Therefore, before checking-in, it's essential to validate the requirements.

8. Content promotion content: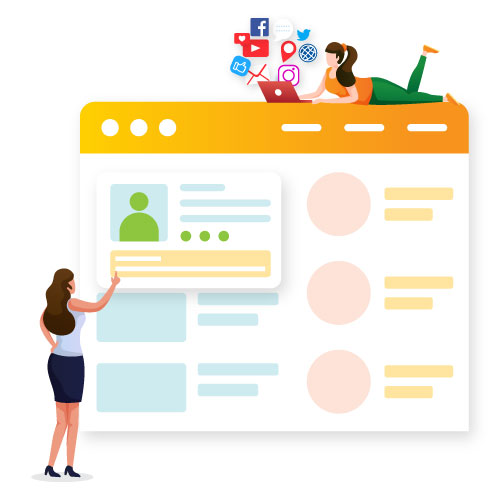 Your content writing is incomplete if you don't propagate it further on social platforms and other portals. Also, promoting content requires a lot of exposure.

You must create a plan of how to promote it, where to help, by whom you want to improve it. If your content is engaging and you follow the right strategy, it would surely pull in customers, and they will be sharing it further.

Therefore, if your content is getting enough likes and shares, it means you are already doing good. Create an optimized workflow to ensure you get better productivity.
9. Workflow for the meetings: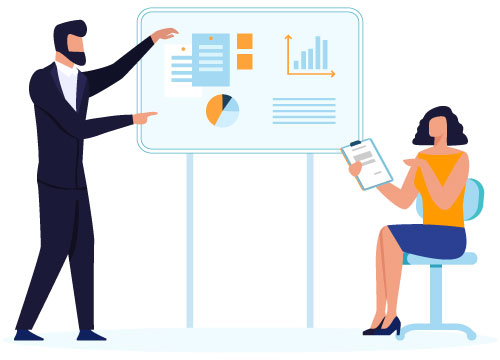 Every organization conducts meetings to evaluate the ongoing work and take initiatives to improvise it in the future. The main motive is to achieve the goals you have set.

You can create workflows for the upcoming meetings such as :
Evaluate the tasks for priority.
Discuss the bottlenecks of projects.
Set deadlines for the projects.
Assign the tasks amongst the officials.
Conclusion
Creating workflows is easy and flexible to work. All you need to do is to dissect any business process into steps that define them.

FAQ
Is it okay to not have a standard workflow for your processes?
Not having a standard workflow will certainly affect your business. Without proper guidelines, your employees might not be at their best productive state. 
2. How do I create the perfect workflow for meetings?
Organize the issues that you should address based on the priority. Then work on whom you should assign each work to. It significantly reduces time and improves the effectiveness of the meeting. 
3. What are the complications of not following a workflow while hiring?
a. You might hire the wrong person for the job.
b. Faulty assessments might lead to losing the perfect candidate.
c. Affects the impression of the employees on your business.