Workflow Automation Explained | Definition and a Simple Guide

"Workflow Automation functions as a stimulator for the organization's operations." This quote perfectly fits in when we talk about performing tasks and completing projects. Achieving success is one aim for any organization, but doing it with efficiency and diligence is a different matter altogether.
An organization's business processes cannot improve until and unless you can only focus on the things that matter and leave the other processes' execution with the automation. Also, an organization can carry out the operations effectively with the right workflow.


But adding efficiency to the workflow, we need one thing, and that is automation. Read this blog to know about workflow automation, its key benefits, and how you can implement it.
WHAT IS WORKFLOW AUTOMATION
Workflow automation is a created series of automated actions that we take to execute the steps of a business process.
How do workflow automation help: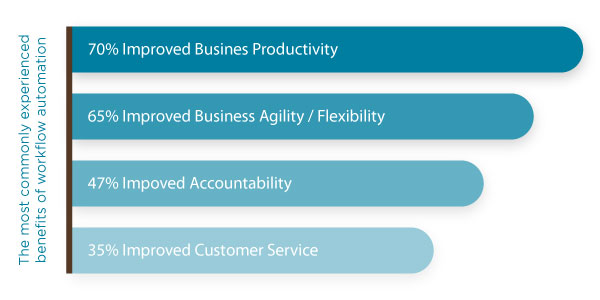 It helps in enhancing the business processes so that you can focus on essential matters.
It lets your teams focus on the actual work rather than piling upon the other supportive processes. Now, you can execute these processes with automation.
Workflow automation enables a business to save money, be more efficient. Also, there are fewer chances for errors.
WHAT ARE THE BENEFITS OF WORKFLOW AUTOMATION: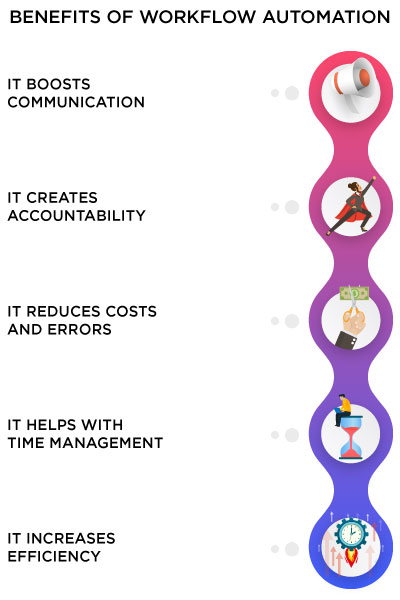 1. It boosts communication :
One of the significant incentives of workflow automation is it does not require a massive workforce. Also, you don't need to tell the employees about their share of work as you can automate the communication simultaneously along with the workflow automation. Therefore, you can work well on both fronts – communication and management.
You can involve everyone while creating an automated process. At the same time, you can map out the plan of the business process along with assuming its beginning and end. Also, you can assign the task to each person according to the role they play in the organization.

2. It creates accountability :
Workflow automation helps you hold each person accountable for the tasks assigned to them. Assign each person his share of duties and notice how much time they are investing in their tasks. This way, each one will know what tasks they have to perform, and also, you can see where the tasks are stuck down. In other words, you can keep track of where your productivity is bottling up.

3. It reduces costs and errors :
Automation reduces errors in your workflow processes. When you assign tasks to each specific person, they will be held responsible for their actions. They cannot ignore it, saying no one informed me. When it minimizes errors, there are fewer costs involved in rectifying them. Also, now you don't need to spend much on administrative labor.

4. It helps with time management :
With workflow automation at hand, each employee is performing a specific action. Management can now easily imply if tasks are done on time or not. The supervisors need not to pay attention to each employee's progress. Management can now introspect the workflow process progress and check out everything in a greater context.

5. It increases efficiency:
You can customize workflow automation at any period. That means if you are not satisfied with the ongoing workflow, you can authorize anyone for the tasks no matter who is assigned which task. Management doesn't need to intrude on the tasks anymore.

WHAT STEPS TO TAKE BEFORE WORKFLOW AUTOMATION :
Before creating workflow automation, one must consider specific important steps :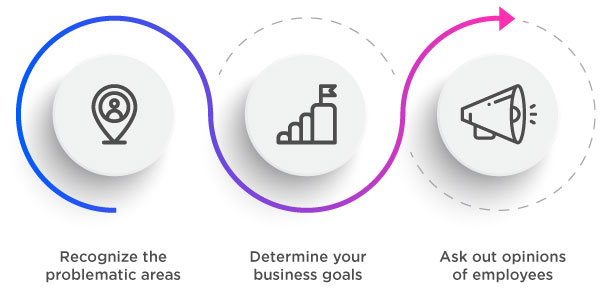 Recognize the problematic areas :
In the very first step, you need to identify the areas which require workflow optimization. You can design a visual representation of current workflows with the help of flowchart diagrams. A crystal clear understanding of your existing workflows will help you know the repetitive tasks and resolve your problem areas.

Determine your business goals: Once you identify the problem areas, then the next step is to determine your business goals. Jot down the path to achieve your business goals. Analyze how workflow automation can help you extract effective results. At the same time, you need to determine the key performance indicators to track out the automation performance.
Ask out opinions of employees : Make sure you involve all your employees while making important decisions in the stages of workflow automation development. Employees often resist the changes taking place in the organization. But you can encourage them by asking their opinions. That's how the process becomes much simpler and smoother.
HOW TO USE WORKFLOW AUTOMATION FOR A BUSINESS PROCESS :
Let us know how you can automate different business processes such as marketing, finance, and human management.
1. Automate your marketing process: Workflow automation can simplify your routine marketing tasks. You can easily nurture your prospects by putting your email marketing on autopilot. Also, you can acquire qualified leads quickly with email automation.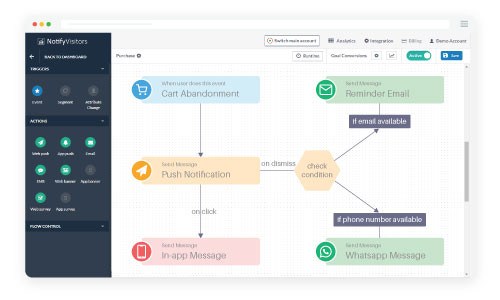 A significant advantage of workflow automation is, it can not only be helpful for online businesses. But marketers can also use it to promote their brands. Therefore, despite distributing the business cards, a marketer can use the automatic email marketing drip. Marketers can easily send campaigns to all the people whom they think can convert.

2. HR Employee Hiring: The process of hiring a new employee can take a lot of time and a toll on the human resource team.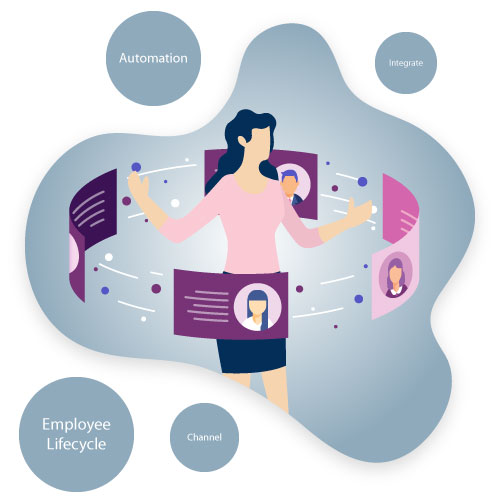 Earlier, HR had to input all the details of the employees into the payroll system to perform the same tasks into the insurance system and other medical schemes. Now, you can automate this workflow to save up a lot of your time and ensure accuracy in your database.
It will improve productivity with quick processing.
It will enhance the company's growth through efficient hiring.
It helps you focus more on HR processes and see how you can streamline the process.
3. Automate accounting and finances: A business's finances play a crucial role in setting the foundation of any organization. The accounting procedures can easily face hack down in case you take them lightly.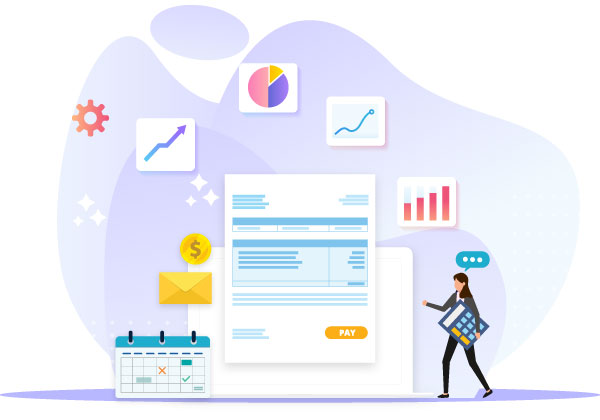 For example– there could be pending reimbursements from team members. Also, some of your budget approvals may be waiting for authorizations. It could quickly be decreasing work productivity. Human errors can further intensify the situation.

But it could be solved significantly through automation. Also, when human errors are losing out from the processes. It could save up your time and money.

What all can you automate :
Team officials can automatically process out expenses or other reimbursement requests rather than stuffing up your accounting department with the emails.
You can link up payment processes automatically to reconcile invoices and expenses.
CONCLUSION
Workflow automation can help with anything and everything. You can see your tasks turning into miracles if you automate the business processes and focus on boosting your employees' morale and encouragement. You can unleash productivity at both ends-whether it's about your tasks or communicating with your employees. You can quickly minimize the hardcore risks involved in your business.