What is the Work Management System and How it Can Help You

Work management is an indispensable part of all the firms. Every company has to execute piles of work together to conduct their business, and workload execution is not as easy as it seems to be. It requires tough toiling and hard work. The accomplishment of tasks should be great to fetch the best job since we now have a work management system and software, which are a savior for marketers. These applications act as a boon for marketers and help them to organize their services. Every organization must deem the aspects of work management to execute their work. It helps in improving the criteria of productivity and efficiency in the work. The workflow management system is undoubtedly the best medium to run businesses.
Benefits of work management System
Workflow management can aid you with a wide array of advantages. It will make your work organized in the best way, and the impeccable work management tactics grace the methods of the workflow to a great extent. The following are the most impactful ways by which the work management system can help you.

can help you.

1. The best allocation of work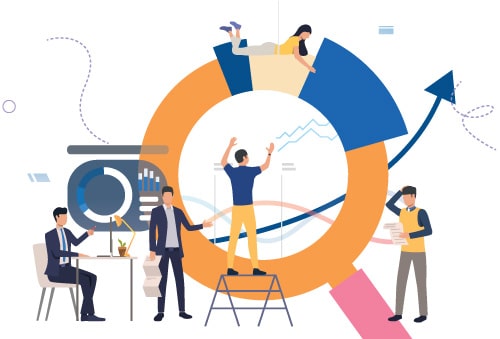 Project management helps in deciding the work between the team members. A project is something that cannot be completed by a single person. Tasks require teamwork and corresponding assistance from all the people involved. Thus, it is essential to allocate the work in an adequate direction. By using task management applications, project managers can divide work and the project into lots and task forms for team members. When an allocation of the work is up to the mark, the quality of outcomes automatically increases.

2. Easy schedule setting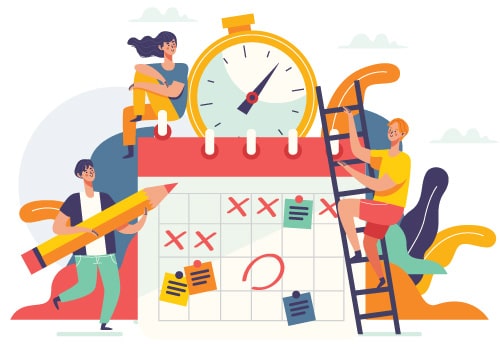 The next advantage of work management is that they help in coordinating tasks. With the work execution applications, one can set reminders and deadlines. Time is an essential element which plays a crucial role while organizing tasks. If the completion of projects is on time, then it becomes more impactful. Work management is an excellent criterion that helps in a flexible arrangement of every action. They will assist you in organizing the timeline and specifications for the team.

3. Work completion before deadlines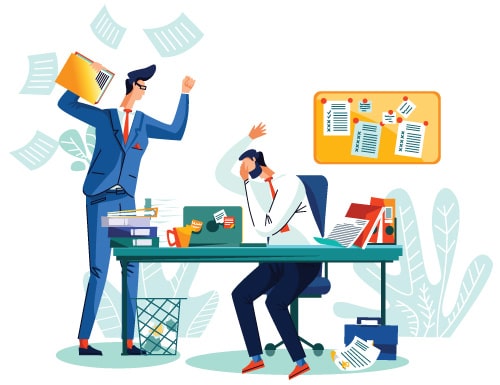 Punctuality is the major pillar that decides the criteria of any company and adds more grace to your firm by leading in terms of completing projects on time. Work administration applications assist the users in keeping everything in place and organized. It helps in income submission of reports and plans. These parameters contribute to strengthening the image of the firm's brand value, and almost all the work execution tools contain time tracking. It allows the users to keep a set record of time in executing tasks, plus this feature also supports an easy billing feature. All these factors help in saving time and coming up with completed lots of projects within the deadline.

4. Effortless collaboration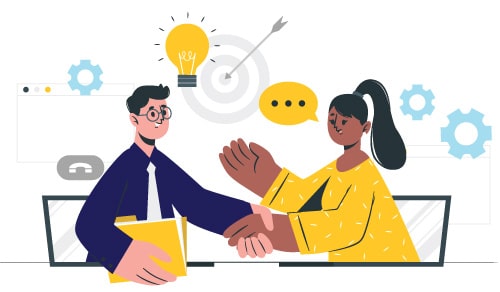 Workflow management systems help in the hassle-free organization of projects. Collaboration is one of the essential things which reinforce credibility in the work area. Thus users can collaborate quickly with team members and the people involved in projects with work management software. Improvement in collaboration also results in a better accomplishment of work.

5. Simple management of work
Work organization and completion becomes the most sorted thing with work surveillance. Project managers and onboard team members can keep a check of every movement and further can diversify important projects and necessary tasks. This factor helps in managing all the work in an executed way. Users can even control the bulk of work with work execution tools and software.

6. Best communication
The most promising advantage which management criteria impart is excellent communication. Users can communicate and transmit messages with management tools. They can organize live sessions with team members. The synchronization of action and tasks becomes more appealing when communication is perfect. Enhancing the mediums of secure communication will surely bolster the overall productivity. If you are looking to increase the whack of projects, then resort to working administration applications. These tools possess the crystal ball in refining the aspects of work. Communication can occur in the best ways with the work management system.

Explore all the brilliant benefits by incorporating the work management criteria and instill all the necessary software in your company's work forum. Leverage the position of your company with work management.

Best work management tools and software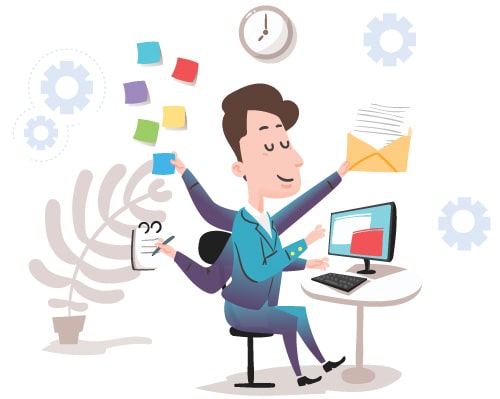 1. PeppyBiz

PeppyBiz is the best platform for seeking the best services in the direction of workflow management systems.
PeppyBiz is the best service provider in the market. It will assist you in active collaboration and deducting tasks on time. It is a rescuer for project managers as it cuts most of their hassles. It comes with excellent tools that will aid the process of work administration. PeppyBiz is the most promising and credible project management software. This platform will guarantee you a high success in every project. All the modified tools will come to you, and they will help you accomplish tasks more efficiently.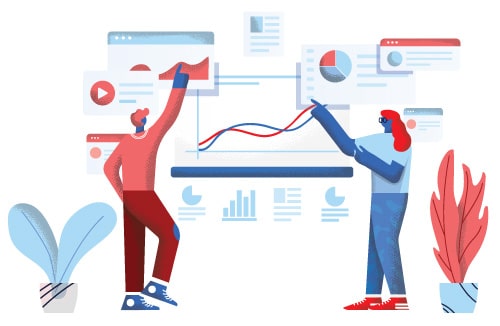 PeppyBiz stands out in all the parameters which assist in successful task completion. With its services, users can efficiently execute projects. It makes assigning of tasks and distribution of duties easier. Users can also check project progression. This firm is more superior and trustworthy as compared with many of its counterparts in the market. It aims to develop the best services for its users. Discuss everything and communicate in a better way with PeppyBiz tools and software. Deliver the best tasks and get everything done on time. Ensure all the jobs are taking place within deadlines. If the execution of task management is better than your firm will prosper in the best direction. PeppyBiz skillfully beats its competitors when it comes to web management of tasks.

2. Asana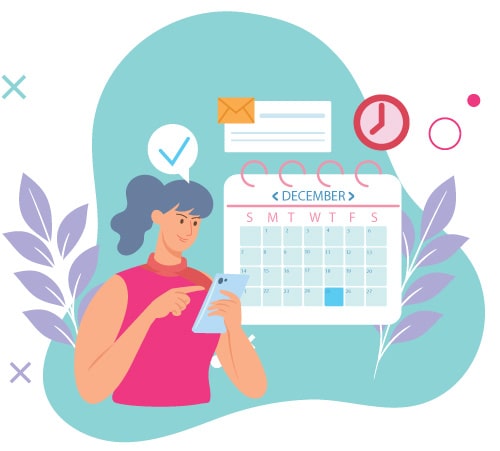 Asana is a perfect work management tool. It comprises a wide array of features. This software comes with daily reminders, which helps in completing tasks on time. Create calendars using this tool and maintain a close check on everything. Monitise the performance of your team as well as increase the efficiency of functions with this tool. Project managers can easily add members and communicate with onboard members. The means of Asana furnishes an innovative activity feed which comprises task specifications and other vital details. Increase the overall supervision of tasks with this tool. Prioritize every essential job and monitor everything at your pace.

3. Proofhub

Gone are the days when you will have to execute everything conventionally. With the evolution of new technology and modified tools, users can get everything online. Proofhub is one of the simple yet powerful applications which helps in executing all the tasks. It comes with impeccable features such as Gantt charts and Kanban boards, and these two factors increase the importance of this tool to a great extent. Proofhub is an incredible project management software.

4. Scoro

Plan all the schedules and slots of work with Scoro. It comes with a new drag and drops feature. This element allows the uses to effortlessly create and complete projects without the hassle of clashes and overlooking. With this tool, project managers can also highlight critical tasks. It will allow the rapid completion and execution of all essential tasks. When it comes to visual task management, Scoro excels in all the parameters. It is the best software for the work management system.

5. Podio

Podio is also one of the excellent platforms for online execution of work. It results in the creation of qualitative projects. Users can set objectives, define the timeline, and collaborate with the usage of this tool. It encompasses a significant number of features, such as automatic workflows,
conference scheduling, and data visualization. This software comes with an incredible social collaboration feature, which will help you catch up with project members. It is the best tool when it comes to task management. Users can also enjoy the benefits of granular access with Podio. Set calendars, manage the timeline, and unravel the benefits of unlimited storage.

6. Nutcache

Nutcache is the best and yet most flexible tool to manage loads of work. It has incredible features such as agile methodologies and client portal management. The people using it can also monitor employment functioning. From time tracking to active collaborations, Nutcache covers it all. Burndown charts and project alerts are two alluring features of this tool. Create dynamic projects with the assistance of Nutcache.

7. Cage

This software allows users to organize meets and execute social collaborations and has the best markup features. For establishing wonderful projects, it is essential to manage a team. This tool will help you execute every plan with the best collaboration of team members and further enriches productivity in the tasks with the aid of cage software. This tool will provide you with the necessary features that will expand the contacts between teams. Right from communication to dynamic project creation, Cage has everything. This software makes sure that the work gets completed on time and with the equal collaboration of all the team members. Cage is a boon for project managers. It helps them in assisting the team in the best manner. It is quite reasonable and easy to use for managing projects. Cage is accountable and results in yielding project management software.

Conclusion
Work management plays a pivotal role in executing the tasks and managing all the projects. Add more grace to the functions by integrating the work supervision tools and software. Become the best in the arena by installing these tools. Competition is increasing in every nook of the business world, and one must be smart enough to beat all the odds. Work management tools will embrace you with the best strategies and work execution.