What is Marketing Automation a Definite Guide to Automate Routine Tasks

Marketing automation is a life-driven force to nurture your business. Many aspiring digital marketers still are not clear about what is marketing automation. If you are also planning to establish your business, then it is the root stem that can bloom your business in a considerable time. Read this blog to know what marketing automation is and its many layers.

Marketing is not a one-day task. It requires a tremendous amount of effort and patience to establish your brand. But if you save a lot of time on your routine tasks and focus on the other core marketing activities. You will get enough time to focus on building revenue-driven strategies.
What is Marketing Automation?
Marketing automation is a process of using automation software to automate marketing tasks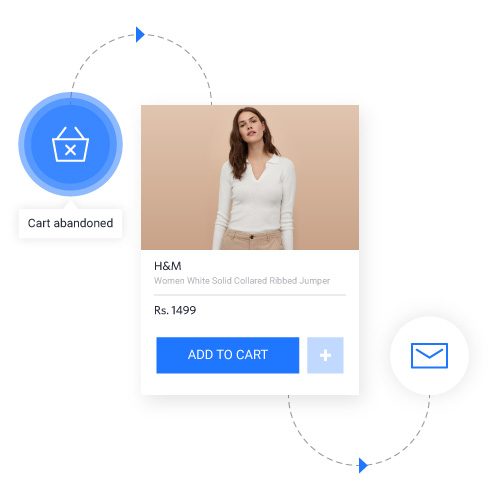 such as sending emails to prospects, nurturing them, and personalizing messages and content to engage them.
By automating these tasks, you can save a lot of your time and effort. Also, you can send relevant content to the users at the right time. Automation also allows you to know your audience at a deeper level. Via analytics, you may remember when to engage whom and on what factors. Therefore, you can rectify and modify your strategies based on analytics and engage them after that.

Components of Marketing Automation Platforms
The main objective of using an automation platform is to generate quality leads for sales. Marketing automation platforms allow you to achieve the following targets :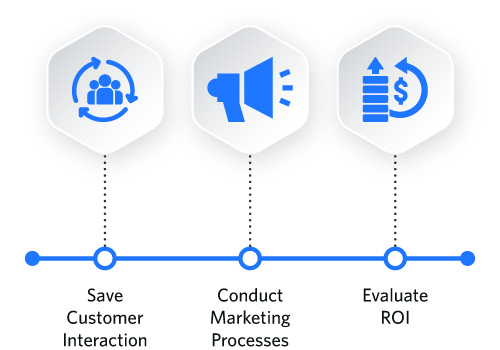 Save customer interaction: Marketing automation software saves all the data regarding a marketing campaign, including customer's communications and their actions. You can nurture the leads based on these interactions and behavior. That's how you can target the leads with the right message.
Conduct marketing processes: Automation allows marketers to engage customers across both online and offline channels. They can lead marketing processes and conversations, both with the help of automation.
Evaluate ROI: You can effectively analyze, evaluate, and monitor the returns on investment in your marketing campaigns. Also, you can optimize it and raise your revenues.
What Does Marketing Automation Software Help You Do :
 Customize content: You can create and customize the content of your marketing campaigns based on analytics. Thereby you can engage them with the relevant content based on their interests and other factors.


Segregate customers: Group your prospects based on their behavior, interests, and other demographic factors such as age, sex, and employment.


AB Test campaigns: Automation tools such as the AB test help you test different variables such as the content, headings, and subject lines of the email.
Features of Marketing Automation Software :
Most of the online businesses use marketing automation for email marketing. Email is the most primitive and effective way of communicating with customers.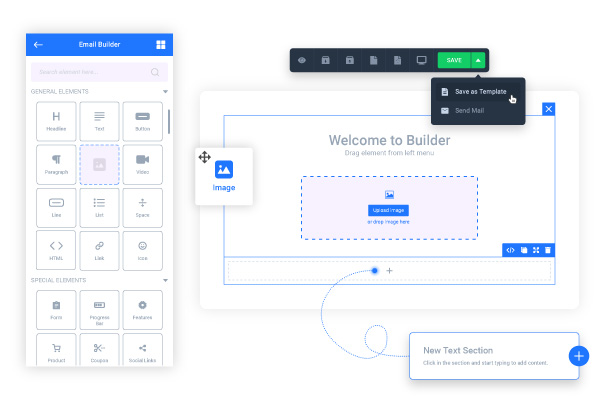 Let's See Some of the Features of Email Marketing Automation :
Tags and custom fields: Your email automation software tool allows you to add tags to the contacts based on their interests and other demographic factors to group or segment them in a personalized way.
Tracking and attribution: Track your customers and pass attributes that allow you to interact with the customers and know them at a deeper level.
Visual automation: It is an easy and substantial way to guide your customers through their journeys by creating a flow.
Reporting: You can analyze the effectiveness of your marketing campaigns through reporting analytics.
Pipelines: Once you are done with segmentation and nurturing your leads, you can hand over the qualified leads to the sales representatives so that they can close the deal.
Your marketing automation software must include all the features so that you can manage the lifecycle of a lead.

Tracking visitors: An efficient marketing automation software allows you to track your visitors so that you can see which pages they have gone through and the time duration of their page visit.


Real-time alerts: The real-time alerts you receive through the marketing automation tools allow your sales representatives to follow up on the leads by setting useful parameters.


Lead scoring: Score your leads based on their actions performed on your site. See, the number of leads who are likely to get converted. Prioritize the ones that align with your campaign objectives. That's how you can enhance your sales and strengthen your relationships with customers.


Lead nurturing: Nurture qualified leads by sending your leads the right content at the right time.


Landing pages: Automation tools allow you to create landing pages without having prior knowledge of HTML. Also, create customized forms to shorten your forms as leads are usually turned off by the long forms. You can also add additional fields to get more information about the customers.
Best Marketing Automation Software:
Before hopping onto any marketing automation software, you must consider certain essential things in mind :
Price: Price is the most important thing one should keep in mind while considering marketing automation software. Many marketing automation tools do incur additional costs for training. They can get too expensive if you are careless about the cost part. Therefore, you must take time while binging on different options.
Effectiveness: The other key element that comes after the pricing is effectiveness and usability. You must consider the benefits you are incurring from the tools and if they are not up to the mark in terms of efficiency. You have to pay additionally for the training, and your marketing team can face much trouble ahead.
Integration: Another thing you must look up in automation software is it allows integration with other third-party apps or CRM systems.
Note: You can buy a marketing automation software according to your business size.
Let's have a look at some service providers offering marketing automation software for small business :

1. PeppyBiz: PeppyBiz is an uncomplicated & straightforward automation software. Being powered by Al and machine learning, it enables you to provide a delightful experience to the users.
Right from engaging your customers in collecting their feedback and measuring your productivity, it provides all the necessary automation tools which can simplify your day-to-day routine tasks. Also, you can know how effective your marketing strategies are, inclusive of optimizing your conversion rates and other vital metrics.

2. Active campaign: Active campaigns have been the choice of many small businesses as it is one of the best automation platforms. It became the first-ever automation service provider that started the visual automation builder.
You can build complex automation sequences without the need or requirement of any training. Machine learning allows the optimization of the automation sequences on themselves with prior created and automated email triggers & automated split tests.

3. Autopilot: Autopilot provides marketing automation service for building engaging email automation sequences. It also allows you to trigger actions in other tools. Therefore, it becomes easy when you are integrating your automation with other tools like Zapier and your sequences become much easier to understand.

4. Convert kit: If you are a beginner and recently established your business, then it's time to adapt its software. It gives the content writers and bloggers enough exposure. Also, you can engage your users through plain email text messages.
Conclusion
Marketing automation is an all-in-one solution for all your marketing activities instead of building separate systems for email, tracking your customers, nurturing campaigns, and leads. So, if you haven't considered its implementation in your own marketing strategies, you can limit your career growth.