What is Knowledge Management and its Importance

In the current scenario, a comprehensive knowledge database is a true possession for an organization.
But, why so? To understand this better, consider a scenario.
An employee worked with your organization for a time of 10 years. But, after that, he plans to leave the organization. There is a replacement for him. But, no matter what, the experienced individual won't be able to flow down all his learnings to the recruit. It is tiresome to pass on his experiences and knowledge about the company. This calls for a need for the knowledge management system.
What is knowledge management? Why is it needed? How will the organization benefit from it? Why use knowledge management software?
Let us walk you through all these answers.
What is knowledge management?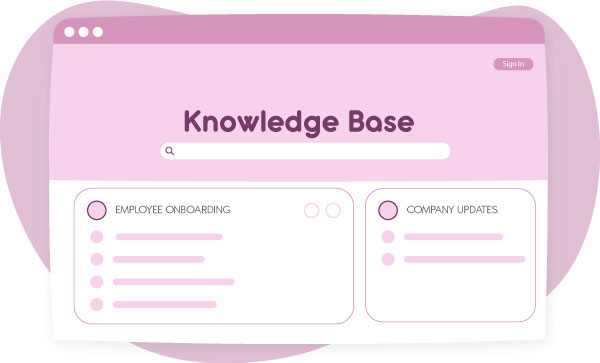 Knowledge management provides a collaborative approach to capture and organize the informational assets of an organization. It enables an improvement in situational awareness. Alongside it opens pathways for organizational growth.
The knowledge database is a method of maintaining agility, productivity, and innovation in the work environment. To the cherry on the top is knowledge management software. They act as a medium for storing all the information. This helps in providing the best customer and employee services. Further, they also play an integral role in the knowledge database, documentation, and policy management. They are the central repository for leveraging corporate knowledge.
Importance of knowledge management and its benefits
Are you still not convinced with the idea of a knowledge database system? What if we say it's quintessential for all organizations nowadays? Here are all the benefits which justify the importance of knowledge management:
1. Easy and fast accessibility to all information:
It allows you to get all the information in one place. Alongside this, one can access this information anytime and anywhere without much hassle. This eliminates the need for employees and customers to go from one platform to another. It increases customer response and inclusivity. This also eliminates the need to send many emails to get your queries resolved. This integrated information saves up the employees time to focus on other core tasks.
2. Boosts the decision-making process:
The experiences of employees and customers available on the knowledge database allow the team to make well-informed decisions. It also allows the organization to undergo many perspectives and reviews the information. This helps in tackling the situation in a systematic manner.
3. Intelligence and flexibility in organization management:
The documented process makes it easier to have a streamlined process. Alongside this, it provides the flexibility of gaining information across all departments. It eliminates any distortion in the information conveyed through word-of-mouth. It is a clear and intelligent method.
4. Enhanced customer and employee services:
The better and integrated a knowledge system is, the easier it is for customers and employees to find their way out. It helps the support teams to reach out to customers and help them. Rather, the knowledge database acts as more of a central online library where customers can serve themselves. This not just makes the customers satisfied but also eases the process for employees.
5. Exchange of ideas with an integrated platform:
The team must collaborate while working. This involves exchanging of ideas and bringing in innovation. These allow them to meet the ever-changing industry trends and stimulate innovation. After all, in the cut-throat competition, change acts as the only constant.
6. Cost minimization: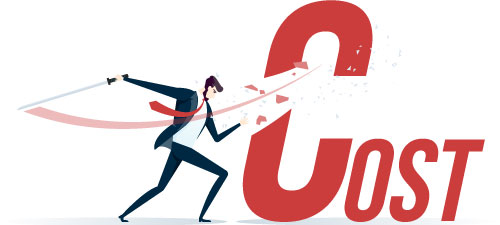 No matter what the financial status of an organization is, each needs to have a fixed budget. This not only allows them to save but also to spend carefully. While integrating knowledge base software, it is important to consider your requirements. The knowledge database minimizes the cost by also lowering the employee need. The first point of contact for customers is the knowledge base system.
7. Risk minimization: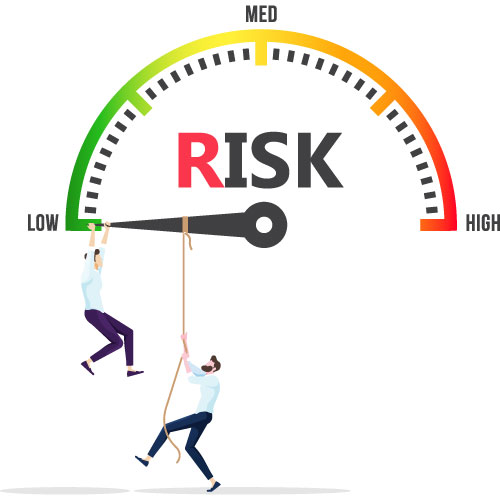 There is a higher risk when the tasks are managed manually. A well-optimized knowledge management system allows you to tackle all problems well. It also minimizes the risk of providing wrong information to customers. There are chances that an employee might fail to deliver all the information over the call. But, this does not happen with a knowledge base system.
8. Achievement of goals: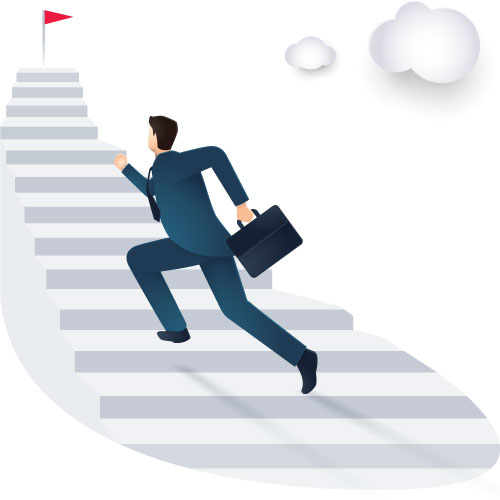 In a competitive environment, the organization needs to grow. The knowledge base provides direct results with better customer response and goal accomplishment.
Knowledge Base examples and the best practices
Every company has different requirements. And so, the knowledge base will vary for each one. But, the majority of them use some common ideas which provide good results. Here are some of the knowledge base examples and the best practices to integrate them:
a) Educational training and Q&A sessions: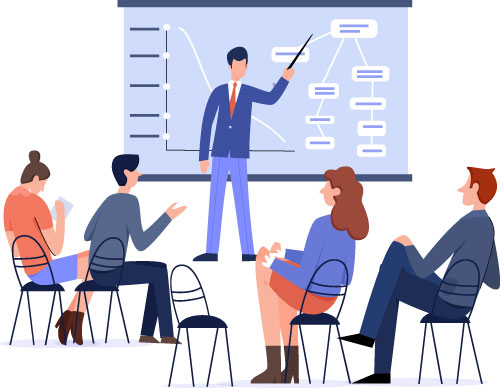 This involves transferring the knowledge to the customers through experts. This can be done with online sessions, webinars, chats, and group discussions. This allows us to build a good customer organization relation. Alongside, it also increases the trust of customers. It allows the brainstorming of queries to get complete clarification. Additionally, in-person training and sessions go a long way.
b) Documentation, FAQs, and guides:
It involves the provision of information in a write-up format. They do not help in communicating the information but also storing it well for other purposes. The knowledge database enables easy sharing, fast navigation, and round the clock accessibility.
c) Collaborative environments and forums:
These environments allow customers and employees to be present on the same platform. This helps in driving innovation for the organization. It also plays a crucial role in facilitating contacts with people in remote locations. Such environments keep employees motivated to learn more constantly. Further, they are a great way of structured learning.
d) Case studies:
They provide in-depth knowledge about all aspects. They act as complete guides. They are valuable assets that can be documented and stored for a long. Additionally, they are efficient in tackling complex information.
Best knowledge Base software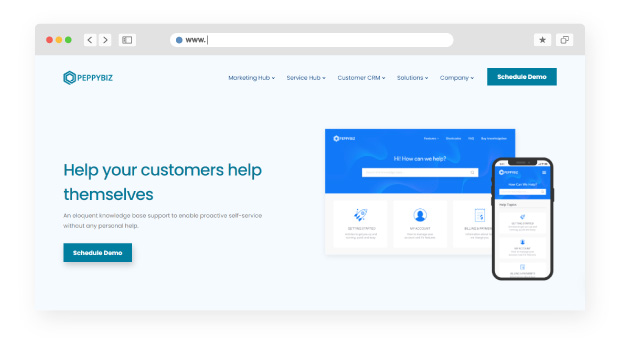 Sorting and integrating all the information to set-up a knowledge base can be tiresome. But, you can resolve that by opting for a knowledge base software. They help you put everything into one place for easier operations and workflow. With the wide gamut of options available, choosing the right one can be quite confusing. So, to make a little easier for you, here is a list of the best knowledge base software:
1. Document360:
It does complete justice to its name by providing you with all the content you need. With this, you can quickly create, collaborate, and put up the information. It allows the third-party integrations along with a well-managed end-user interface. It offers a robust security and document management SaaS platform. You can go for a free trial to understand its working better. The pricing starts from $49/month.
2. Zendesk:
It is a well-known name among the helpdesk software. They help in streamlining the helpdesk for seamless operations. With a well-curated and AI-powered knowledge management system, they provide instant answers. They help you in providing a knowledge database in over 60 languages.
Alongside this, they have high efficiency at minimal costs and increased customer satisfaction. They offer a free trial and provide their services from $5/month. So, if you are looking for cost-effective and well-operated software, Zendesk is the perfect option.
3. Freshdesk:
It caters to the requirements of both small and large enterprises. It enables the customers to be self-sufficient and find answers themselves through the knowledge base. The various capabilities they provide include:
Multilingual content creation
Content management which saves ample time
Robust approval process
AI-powered bots which help customers throughout the process
Increased customer engagement to solve all queries
4. HelpJuice:
They offer all the necessary features you need for the optimized knowledge base. They also provide you with pre-designed templates to make the tasks easier. Additionally, their analytics are the perfect way to help you increase customer engagement. They follow a modern approach for seamless collaborations. So, if you are looking for an intuitive knowledge base, HelpJuice can work wonders for you.
Conclusion:
To summarize, knowledge management is like the backbone of an organization. It does not just help the customers find their way but also the employees. If you are looking to grow your organization, knowledge management is the first step. It plays a crucial role in helping you deal with customers and keep them satisfied. With all the benefits mentioned above and importance, you can get going with it easily. After all, why put in extra effort when you have an easier way out.