What Is Knowledge Base| Types, Benefits, Definition, And Examples

Consider the situation. You visit an electronics store. There is some issue with your device, and you need to get it fixed. What will be your first point of contact? It will be the helpdesk.

Now, consider the same scenario on an online platform. Again, whom will you contact first? No, instead of the helpdesk, it will be a knowledge base system.

But why? What is the knowledge base system? What are its benefits? What purpose does it serve?

What is the knowledge base system?
A knowledgebase system is an invaluable source of information for every organization. It acts as an online library that contains all the information about your business. The stronger, well-optimized, and updated your system is, the better will be the customer response.

In the present day fast-paced world, the consumers have very little patience to get their queries resolved. A good knowledge base system helps in assisting your customers right when they need it. It can be in the form of a knowledge base article, FAQs, videos, and other informational links. It isn't practically feasible to deal with every customer's query personally.

The knowledge base is like a self-service where customers can find answers themselves. It can be both internal and external. The internal knowledge base provides information about the organization to the employees. At the same time, the external knowledge base contains information that is accessible to all.

Among all this, the knowledge base is of several types and mostly includes the following:
Frequently Asked Questions (FAQs)
Knowledgebase articles
Word documents
Videos
Guides
Others
Benefits of the knowledge base system
If you plan to set-up your business, it is important to work on the knowledge base from the first day. One of the major reasons customers stop using the services is bad customer support. It is not just an expectation, rather the customer's demand.

Do you want to increase the retention rate? Do you want to have happy and satisfied customers? Knowledge Base helps you with all of it.

Apart from these, there are ample other benefits that a knowledge base serves. Below listed are some of them.

1. Enhanced productivity:

Apart from attending calls and replying to emails, the customer support team has several other tasks to manage. The knowledgebase system eliminates the need for dealing with every customer. This allows the team to be more functional and have higher productivity. Alongside, the internal knowledge base also helps the team to get their issues resolved. This leads to faster task accomplishment.

2. Improved company valuation and cooperation:

The internal knowledge base allows for maintaining the pipeline. The documented information makes it easy to transfer knowledge to new employees. This not just saves time but also improves cooperation. Alongside this, it helps the employees in various departments to work through shared data. They can easily update the content in the central repository, which helps in improving team synergy.

3. Easy accessibility and faster response: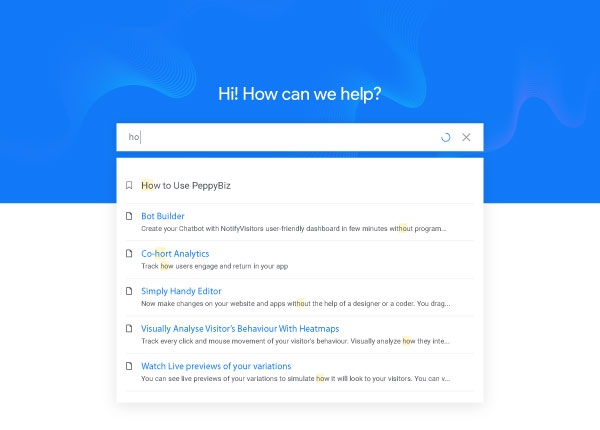 To solve their queries, now the customers don't have to dig themselves into encyclopedias. They can easily get the answers with a few clicks. The knowledge base allows them to search for all queries regarding the platform and get tons of answers. Unlike the old days, they don't have to wait for weeks to reply to their mails.

4. Affordable customer support costs:

Whatever your financial status is, you don't want to waste big amounts. Your priority is nothing but providing optimum support and service to your customers. A good knowledge base system allows you to save that extra bit of support staff. Alongside this, it also lowers the number of tickets, which makes it easy to handle.

5. Increased customer satisfaction: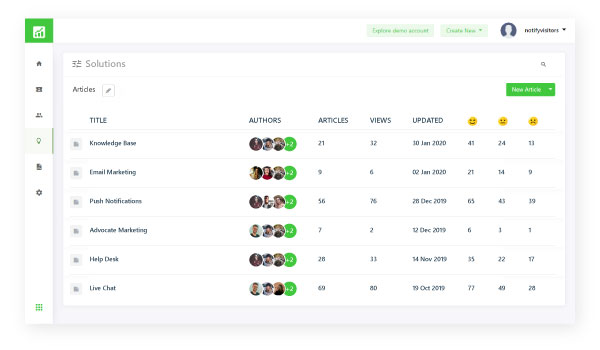 The more informative your content is, the more satisfied your customers will be. They surely don't want to dwindle between topics and end up not getting desired results. Make sure that you provide them with all the knowledge at their fingertips. This further provides the benefit of enhanced customer retention.

6. 24/7 operations:

The customer support is available for calls only for a limited period. However, this is not the case with the knowledge base. You can access it whenever you want. You can be sitting at any corner of the world and still get your queries resolved.

7. Easy set-up: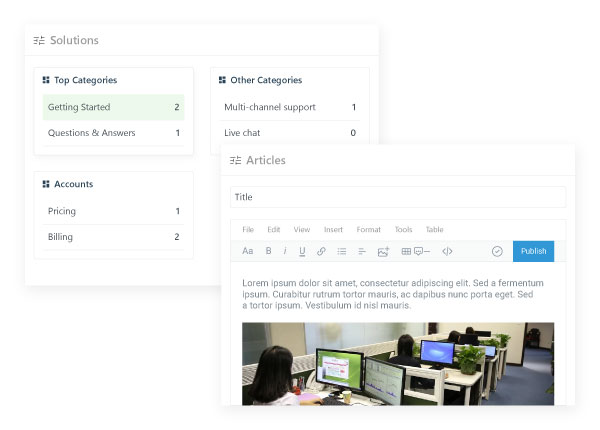 No, it isn't as complicated as developing a UX interface. Rather, it is very easy to set-up. All you need to do is start by understanding the target audience. Next, you can analyze the most frequently occurring questions. With this, your team can build a constant resource for your customers. Whether it be writing a knowledge base article or just a question, it is easy to set it all up. Just understand your customer expectations well.

How to set-up and curate information for the knowledge base?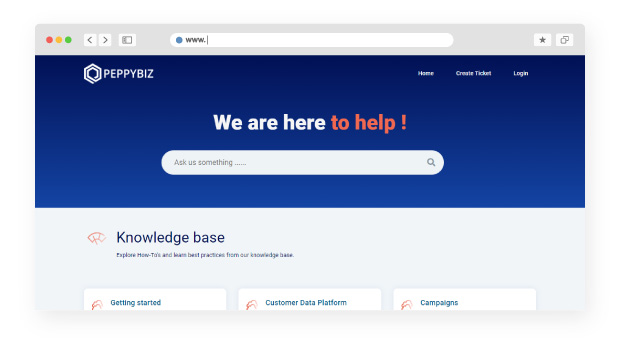 It is quintessential to curate your content well. If you feel it is just about adding FAQs and knowledge base articles, then you are mistaken. It would help if you curated it well. You can even consider integrating a knowledge management software to build a well-optimized knowledge base.

Here is how you can do it:

1. Know your company goals: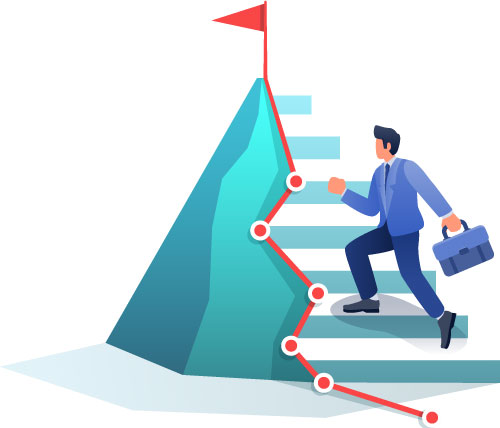 Take a note of the productivity goals of your organization. Check how much time your team will be able to save with a knowledge management system in hand. Start working on a knowledge base to provide customers with the right support.

2. Curate the content: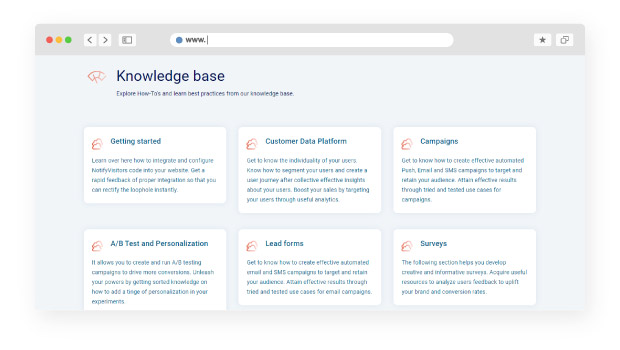 There is ample content available. What makes you stand out? Try dividing the content for every department. It can be HR, finances, management, sales, and others. Build a set of questions and knowledgebase articles for each one. Ensure that all the information is appropriate and knowledgeable.

3. Optimize and put the content into place:

Why not create a specific style for your organization? Make the visual presentation appealing. This includes images, videos, font, colors, and overall aesthetics. Alongside, be consistent in updating the content. You don't want your customers to miss out on the updates.

4. Integrate the tools:

Many organizations are opting to outsource their knowledge base system. They do this with knowledge management software. It allows them to automate and organize the information without much hassle. Alongside this, it is a great way for efficient management.

5. User-friendly navigation:

Ensure that the customers do not get lost. Rather, try building a specific path to help them get the required information. Organize the content well and ensure that you maintain it well. Since it involves self-service operations, it calls for a user-friendly set-up.

Examples of knowledge base system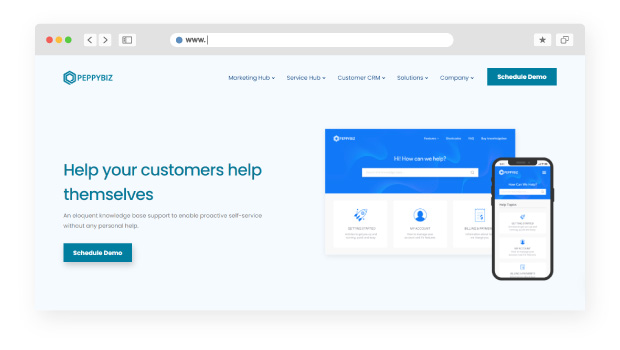 Many platforms provide an exemplary knowledge base system. Each one has its style and features to offer. However, some stand out from the rest. Some of the best examples of the knowledge base system are as follows:

1. PeppyBiz:

We at PeppyBiz offer an eloquent customer support system with our knowledge base. We allow the customers to help themselves by providing a direct method of solving their queries. The variety we offer to include:
Creation and editing the articles to post on your platforms
A structured hierarchy for knowledge management
Power search the content you are looking for
Understanding customer expectations
SEO-optimized content
Multi-lingual support
Article sharing in community chats
Advanced analytics
2. Optimizely:

They provide a massive knowledge management system. Along with the community forum, they offer immense functionalities. The various options include certification programs, developer documentation, educational academy, among several others. They cover several topics in every article with detailed descriptions for each. It is really easy to get the content you are looking for.

3. SurveyMonkey:

It has a clean and simplified knowledge management system that helps you get through the process seamlessly. They offer prominent search categories and find a solution to their queries. Alongside this, they also provide you with relevant answers to all your issues.

4. Microsoft:

They deal with user's queries in the most appropriate manner. They lay special focus on the most common concerns. Their articles are easy to read and comprehend. The cherry on the top is training for Microsoft Excel and all other software.

5. Canva:

They offer you with an aesthetic vibe. The clean layout helps you resolve your queries quickly. With every category, they have sub-categories which help you reach the resources. They also offer featured articles that are based on FAQs for a complete guide. The easier you make the knowledge system, the better it is for the customers and organization. Canva surely follows this approach.
Conclusion:
To summarize, if you feel that curating a knowledge base requires relentless efforts, this is not the case. All you need to do is work smartly. Understand your customers well, and provide them with informational content. Try making the process simplified for them. A good knowledge base system is worth the investment. Understand your business requirements and make a smart choice. After all, you don't want your customers to leave. Rather, you want them coming back. Keep the content relevant and updated. The knowledge base isn't just a centralized repository. Rather, it is the first point of contact for the majority of the customers.