What is Demand Generation? 15+ Tips and Strategies

In the market, you have to sell your brand or product with the right marketing strategy. To generate real demand for your products or services you need to put effort into selling or marketing your brand. To get the most profit or a large number of leads in less investment you need to use the right method or tactics of it. If you are ready to invest in new ones and grow your pipeline, then you're in the right place.
Getting leads or demand generation is not a complex concept. Whether it is a new startup company looking for customers to generate the fresh need for your product in the market, or an established company looking for an increase in customer's interest in your goods, demand generation is important for both to run a successful business.
What Is Demand Generation?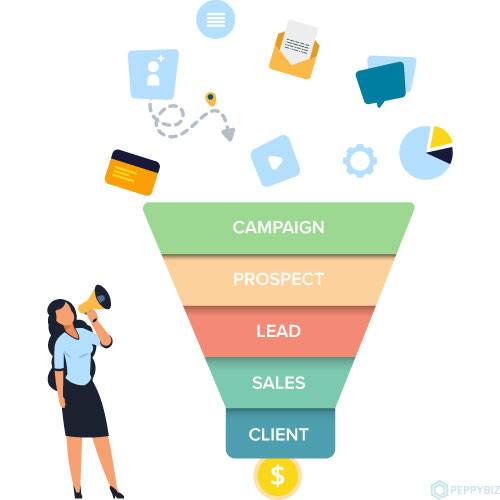 As the name suggests, demand generation is getting or generating demand for any product and service. The process of creating awareness or interest in a product, service, or offer from a company to generate leads is Demand Generation.
It is the marketing strategy that helps you to create a buzz for your product or service. That expands your reach, drives more traffic, and increases customer interest to buy your product or to use your service. The main goal of this marketing strategy is to make aware, consider, and then decide on a customer to be a lead.
15+ Tips And Strategy to Create Demand Generation
Creating the need for your product or service first and then selling them to customers is the requirement of Demand generation. It is the marketing strategy that addresses each customer journey touchpoint before moving it into your sales pipeline. To build an effective demand generation strategy, you need to follow these tips and strategies: –
1. Content Creation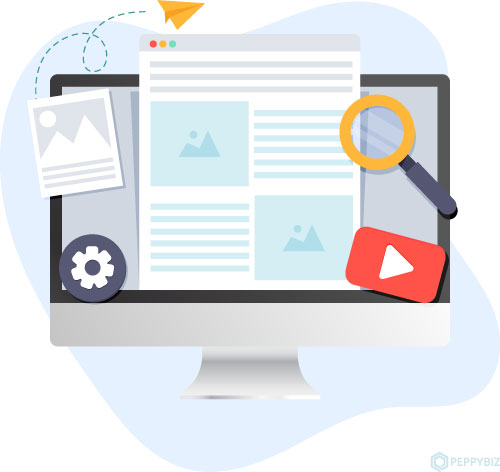 Creating good content is very important. You must prepare solid content that encourages audiences. You should create content that ranks on Google. Your content must be creative, relevant, educational, and valuable.
2. Build a strong relationship between sales and marketing
The collaboration between the sales and marketing team ensures you a well-rounded strategy, which generates demand for your offerings, and also gives more revenue while condensing your sales cycles.
3. Use consumer Intent Data
Consumer Intent Data means information of behavioral activities of a consumer-like the keywords consumer is searching, gender, etc. It is the insight view of the customer journey. It will help you know the potential lead. It will also help you to create personalized content and increase customer retention.
4. Social media marketing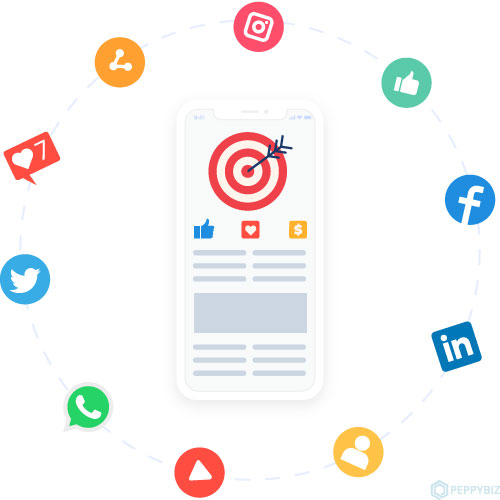 Social media is the best marketing medium and great for demand generation. According to a report of 2014, 75 percent of businesses get more through social network content. There are three main parts of a social media strategy that leads you to success for your demand generation. First is focus- focus on customer's need. The second is inform- inform customers about solutions. Lastly, trust- gaining the trust of the audience.
5. Account-based marketing
Account-based marketing is the right tactic to generate demand. It is a B2B marketing strategy in which the company focuses on an individual audience or target that increases the chance of getting leads.
6. Email marketing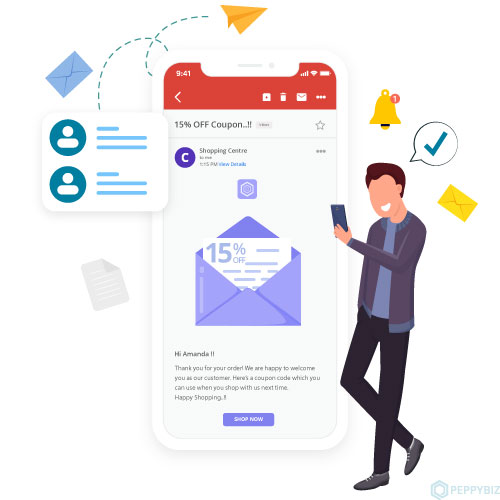 Email marketing is not considered a good marketing tool now but with the smart ways, it is as powerful as another method to get potential leads. Always use personalized emails and newsletters. With the help of A/B testing, email marketing becomes target-based and easy.
7. Webinars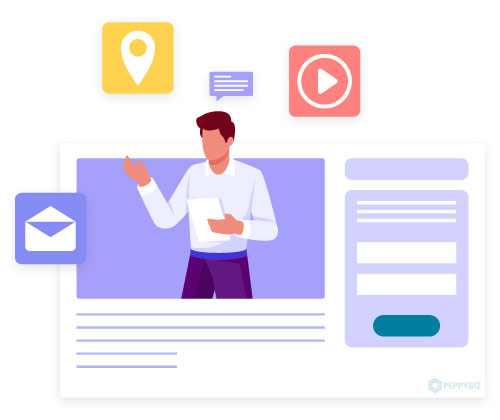 Webinars will increase the popularity of your brand, build a strong relationship with key influencers, and increase your brand awareness. It can generate demand for products and services by offering exclusive discounts specifically for audiences.
8. Event marketing
According to a recent survey from Bizzabo, it is found that 95% of marketers believe events have a great impact on getting their business goals. Events, whether online or face to face, can be a good opportunity to build trust with your prospects and clients.
9. Podcasts
Podcasts have gained immense popularity over time. It is the best way to get new audiences for your business and generate buzz around your business. You can either be a host of Podcasts or be a speaker of any established podcast.
10. Tutorials
Tutorials are a great way to tell the audience about your products and services and how they work. It is an easy way to attract your audience. By creating a buzz in the market it also develops a good relationship with your potential leads.
11. Free tools (or App)
The word "free" always creates a buzz. People are attracted to the thing which is free. Developing and offering a free tool can boost your marketing strategy and increase demand. Offering a free tool isn't cheap but it can also give you great benefits.
12. Lead scoring
Lead scoring is important for some businesses. It tells your marketing team about the ranks of leads according to their behavior and how they interact with content.
A lead scoring system is a way to determine whether the leads are good for sales team needs or to close more deals.
13. Giveaway Free stuff
Ensure yourself to give away only your best stuff whether content download, a free offer, or any other promotional scheme. Just stock up some things to giveaway like branded socks, t-shirts, water bottles, gadgets anything that audiences like.
14. Partner marketing
With the help of partner marketing, you can able to explore new audiences that will expand your customer. It is always good to work in partnership as it will provide benefit to both companies. A mutual partnership can also connect you to the experts of the industry.
15. Whitepapers
A whitepaper is a compelled report on a specific topic that tells you about a problem and provides its solution. It can be helpful in demand generation. The presentation of the problem develops a demand for their products and services that will be provided with the solution in the whitepaper.
16. Keep testing
Keep testing your marketing strategy is the best way to improve your tactics and strategy. You must be updated on all the things that happen in the market. Your competitors may gain profit with new tools or strategies that come into the market.
A/B testing is the best way to keep an eye on everything. It improves strategy and refines variables.
Generating demand in the market needs a proper strategy that will lead your audience to be potential leads. Creating a buzz for your product and services is easy now because of social media and other communication channels. It is the best way to get demand generation with the right content. Content is the heart of demand generation as it creates buzz. Understand the needs of customers and provide them the best.