How To Organize Work With Visual Task Management?

Managing tasks is one of the essential ways to reduce the hassle of the work. There are various ways that ease out the load of work. Visual management tools and software are a savior for integrating projects. They perform an excellent job and execute the stack of tasks. Visual task management is one of the hassle-free ways to complete tasks. It refers to keeping a strict eye on the movement of workflows. There is a wide array of tools and software available in the marketplace which aids visual work management. With the new modifications and improvements in technology, everything is getting online. One can manage all essential chores on the online medium. These modest applications promise more credibility and authenticity in enforcing the tasks.

Benefits of Visual Task Management
Visual task management tools ease the hassle which conventional methods cause. It imparts a significant number of benefits in marketing direction. The following are the three most important advantages which visual task management provides.

1. Saves time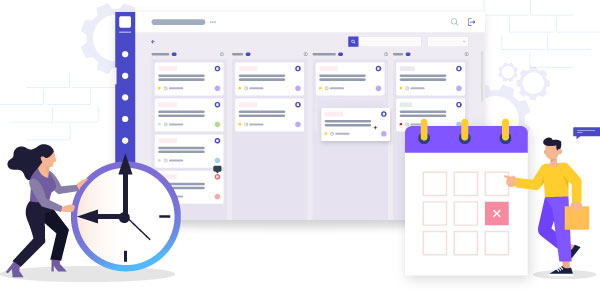 Visual management applications also help in saving precious time. They create a single platform where team members can communicate. It allows the people to discuss the plans and strategies altogether at one place.

You can easily communicate with all the onboard members. Project managers can guide every undertaking. With the help of online management, you can get tasks finished with deadlines. All these factors will help you in saving time. You can incorporate the remaining time in enhancing the quality and holding the string of next projects. It will add more speed and perfection to your tasks. Thus, visual management tools play a significant role to save time.

Time is undoubtedly a precious asset for every firm. Make sure you integrate the time in the most impactful way. Visual management tools will assist you in saving time and adding more efficiency to work.

All of these factors enrich the prospect of business conduction. They bolster the performance of firms in market avenues. All these aspects contribute to increasing the brand positioning and value of a company. These components also increase the overall revenue of the firm. Get the best visual management applications in your project management strategy and unravel its benefits.

2. Smoothens communication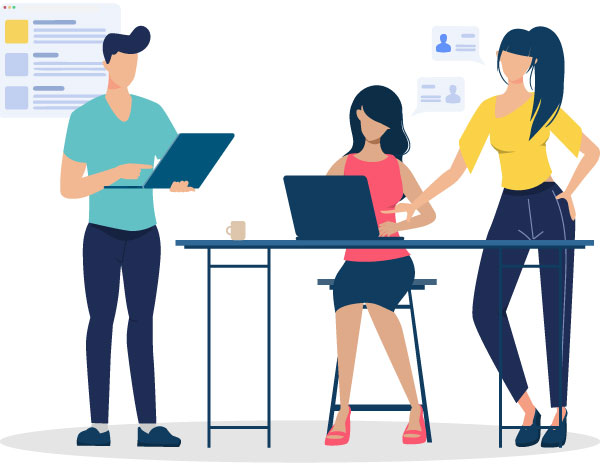 Project management is all about teamwork. When teamwork is proper, then the tasks become more appropriate. Visual task management applications alleviate the network of communication between teams. When the connection is right, then the message is delivered smoothly. It adds more vitality to the tasks. Better conversations lead to fast and impactful completion of projects. Thus, these applications play a significant role in executing the plans.

Make sure, before conducting projects; you install these applications. If you communicate and transmit messages through them, then messages will reach rapidly. Coordinate with the team members proficiently by integrating these applications.

3. Improves productivity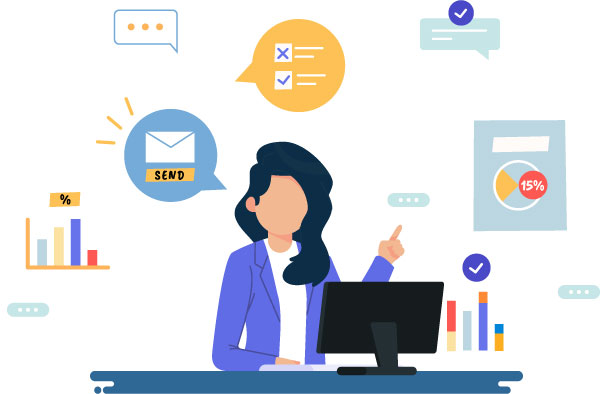 Productivity is one of the best benefits which visual management software provides. These tools arrange every task in proper order. They help all the team members connect at a single place and discuss software plans. This software assists in managing everything timely and in an adequate direction. All of these aspects enhance productivity. These factors help marketers in coming with the best strategies and milestones. Thus, they play an incredible role in making tasks more productive.

Visual Task Management tools and applications
Behind every complete task, there lie complete visual task management tools. They organize everything and make sure the jobs have all the productive aspects of quality. Following are some most appealing tools which will assist you in executing tasks-

1. Lean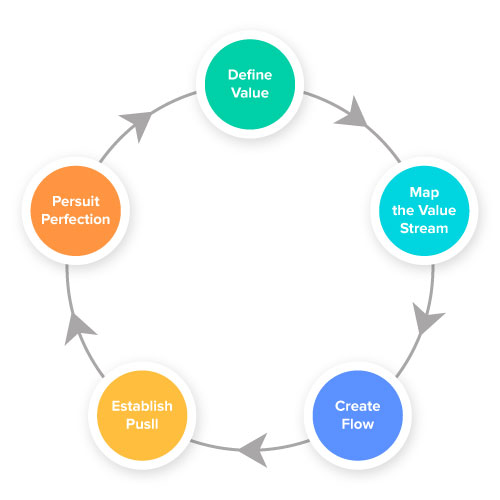 Lean is a project management tool that helps users in assembling every task online. It will first define the value of the projects. Then, it assists the users in streamlining the map flow. It will then help the users to create a flow for coordinating tasks. Then, you can establish a flow and get the perfect outcomes. Manage your tasks like never before with the assistance of lean.

2. Kanban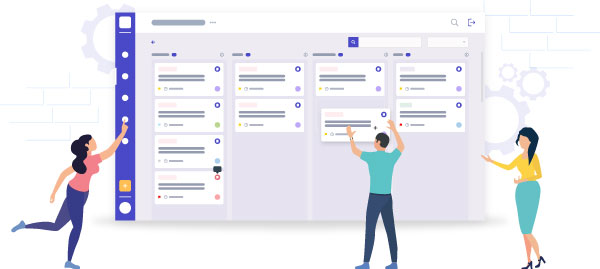 Kanban also stands out in terms of the excellence of visual execution tools. The integration of a whiteboard in this application helps you in keeping a check on everything. It will help you to monitor the performance of team members. The board regulates the moment of the task. It enlists every important detail regarding the performance of functions. Kanban provides a better way to connect with the team. It helps in forming excellent strategies. This tool will maximize performance in favor of productive tasks. Organize the perfect workflow at your stride with the guidance of Kanban.

3. Gantt chart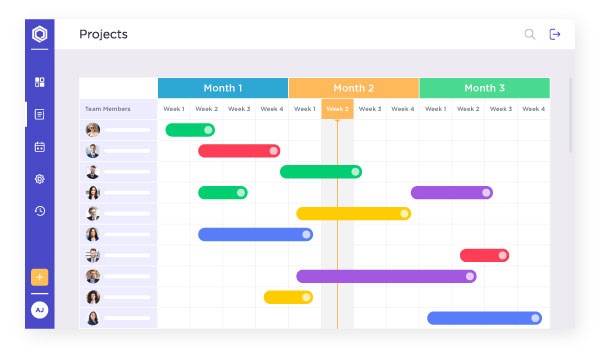 A Gantt chart is one of the best ways to monitor the progress of projects. It streamlines the information in the form of tables. Gantt chart will help you to preserve the quality of projects by keenly watching them. This tool generally comes into existence for performing complicated projects. However, it can also be used for medium and explicit level projects. It is one of the best mediums to monitor all the insights of the project. The illustration of task details in the form of charts makes monitoring and assessment more manageable.

4. Scrum board
Scrum board is yet another excellent tool in the direction of online management of tasks. It helps in executing all the tasks on time. There are options to conduct conferences that allow the team members to communicate. It helps integrate and assume the work. This tool adapts all the technical modifications.

5. Easynote
Easynote works brilliantly by executing all the essential tasks. It is a free tool that adds more value to its usability. If you are looking for a flexible mechanism which manages and regulates all the milestones, then it is the one. You must resort to Easynote and retrieve all the astounding benefits which it provides. One can update reminders, details of tasks, deadlines, and task specifications on the tool. This application is quite easy to use and manage. You can execute almost any task with it.

Use these tools by installing them and start organizing your tasks. Make sure that you incorporate these tools to add more excellence to your projects.

Best Task Management Application
One of the main factors to add more value to projects is online applications. A task management app can organize every work in a flexible and detailed way. Below is the list of some high visual supervision applications.

1. PeppyBiz

Considering the importance of the visual moment is of extreme importance. There are a significant number of tools and software available in the marketplace one of them is project management tool named as PeppyProjects. PeppyBiz is one of the most promising and accountable service providers. It provides users with the best technical updates and software. PeppyBiz comes with incredible software that will impart you a phenomenal experience. Manage all your tasks without any hassle with these tools. It is also a credible platform that owns more than 12,0000 happy customers.

Get the best services related to visual task management. Correctly synchronize every task. Get the best jobs done with your teammates. PeppyBiz guarantees you excellent and professional tools. With the management services, you can guide on board members. Unturn every stone of ideal project management with PeppyBiz.

2. Teamweek
Teamweek works as an incredible online task manager. It has impeccable features such as a team calendar. You can set timelines for task details and project completion. Make the team planning easy and effective with Teamweek. Produce creative tasks and accomplish astounding deadlines. Collaborate effortlessly and finish everything with grace. Don't let any flaw degrade the quality of your work. Productively execute every job with Teamweek.

3. Thoughtbox.es
Thoughtbox.es is the most creative and innovative web application, especially for marketers. Here, users get free notes where they can execute every task with utmost perfection. Task management can be your thing with Thoughtbox.es. Execute lists and manage every workflow. Add more productivity to every action and make your project nurture on spacious grounds. This application possesses all the digital and technical adaptation, which will organize your work. Switch to Thoughtbox.es and add more vitality to the tasks.

4. Accelo
Increase scalability and productivity in whatever you do. Manage every task with sheer charisma and perfection. Get ideal jobs done in a hassle-free manner with Accelo. It is the best app for digital marketing. Revolutionize timelines, budget, project requirements with this terrific app. Communicate your messages to all the team members. Coordinate every necessity with this online application. It is a boon for project managers as it eases most of their hard work. Integrate lead management and CRM with this fantastic app. Accelo works like a pro task management app.

5. Weekplan
Implement meetings with team members. Set project specifications and objectives and achieve milestones with this app. It helps the users in enforcing a weak plan to accomplish a goal. You can schedule everything on this application. It will allow you to catch up with them instantly. Meet with the board and discuss strategies with them. Accomplish everything on time and in the perfect direction. Get everything organized without any hustle with this terrific application. It is the most beneficial tool to organize workflows and projects. This application acts as the most excellent online task manager. Unravel the best experience of task administration with Week plan. Achieve major landmarks in project completion with this fantastic application.

6. Trello
Trello is an excellent platform for managing tasks. The basic service on this application is free. It helps in executing all the jobs and keeping updates with onboard members. Trello is undoubtedly the best task management app. This application comes with outstanding features, such as online editing and real-time syncing. From drag and drop functionality to easy document uploads, Trello covers it all. Get this application within your work forum and establish wonders.

7. Centrallo
Centrallo is yet another flawless application for task management. It comes with stunning features such as calendar sync and location-based notifications. One can set up project specs and timelines to accomplish all the tasks. The best features of this application include collaborating with team members. It assists users in the best manner possible and aids them to achieve flawless project progression and completion. Complete every task without leaving the scope for errors with Centrallo. Enrich the prospects of your work with this remarkable application from job planning to project execution, manage everything with Centrallo. Add more integrity to functions and present the best to your clients.

You must integrate any of these applications within the forum of your work. They will help you to a great extent in executing your work. Unfold the elements of precision and accuracy in your projects with these astounding apps.

Conclusion
Visual task management plays a prudent role in the business arena. It acts as an online task manager and coordinates everything at your pace. It makes the execution of projects flexible. If a particular company establishes all tasks proficiently, then their value increases. Enhance your brand value in the market forum and best the competition. Make sure you integrate the best tools and applications to get the most out of the tasks. These applications will assist you to finish tasks before deadlines and with utmost perfection. Resort to online task management and make your firm prosper like never. Come out as the most trustworthy platform by executing tasks and undertakings in the best way. Better the project management, better is marketing. So, add more credibility and grace to your company with promising online tools.