What is Service Desk | Best IT Service Desk Software

ITIL's ideal definition for the service desk is " the single point of contact between the service provider and the users."

A service desk is a tool that is not only limited to solving customer tickets. The service desk software helps the company organize, track, and solve customer service calls, the company's stakeholders, and internal employees. The main goal of the service desk is to provide customers with a service.
A regular service desk arranges and regulates tickets by clients and incidents. The software deals with the message between the company and the end-users or customers.

The service desk can be called service-centric. The help desk can be known as a subset of the service desk. The software mainly focuses on giving solutions to issues for internal teams and customers, whereas the service desk is more focused on giving Service.
Benefits of service desk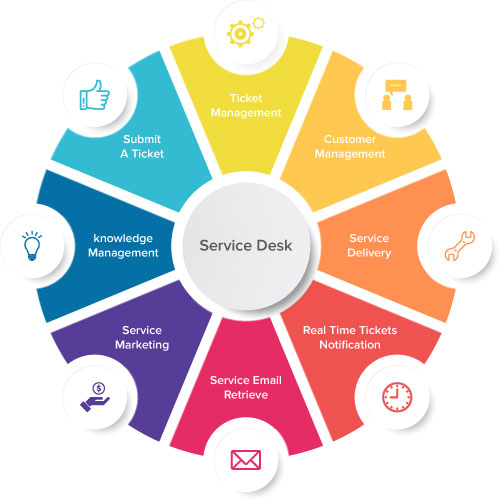 This software has the potential to merge, split, assign, and escalate tickets and requests.
Service Desk software aids in observing and handling recurring cases and other related problems.
Stores the data and information related to customer's contact and internal team's tasks, reports, and logs.
Brings all channel tickets to a single platform, which makes it easy for team employees.
Permits corporations to deal with IT emergencies directly.
Several automatic processes decrease service payments.
Minimizes the previously piled up tech issues of the internal teams.
Helps in reducing the workforce by using automated methods.
Promotes knowledge sharing for both the employees and customers through sets of solutions and easily available reports.
Gives clarity from creation to solution for every Service.
The service desk software offers 24/7 services for customers who don't need the workforce at unreasonable hours.
The software boosts the skills of workers by giving technical and manual data efficiently.
This is where issues and troubleshooting problems are discovered and thus act as the company's main point.
Service Desk software favors multi-channel platforms like social media, calls, live chat, email, and many more.
Resolves the client's issues quickly, which leads to an increase in customer satisfaction.
Some best practices for customer service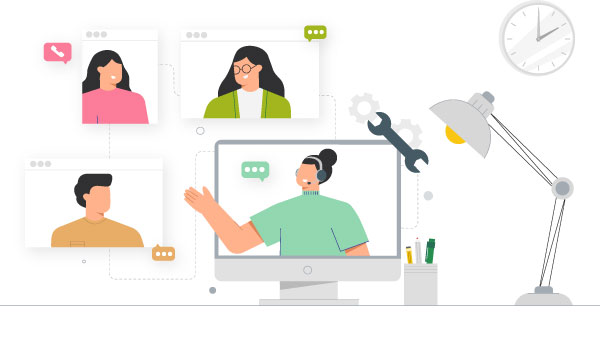 According to the reports, it is revealed that 33% of customers would shift their interest to other institutions if they are not satisfied with customer service or interactions. So, it is proved that service desk software plays the main role when it comes to clients.
To ensure that, below are some of the best practices to improve the Service Desk services.
1. Recruit professionals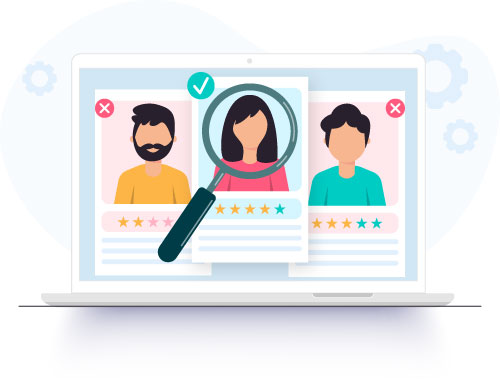 Hiring perfect employees is one of the main and time taking feature. It is told not to hire people with zero experience. Because you have to train them, and even there is no guarantee that they will last long or do well. Choose people who have experience.
People with good listening skills, a generous attitude, basic knowledge, decision-making ability, and high patience level are best.
2. 24-Hour Service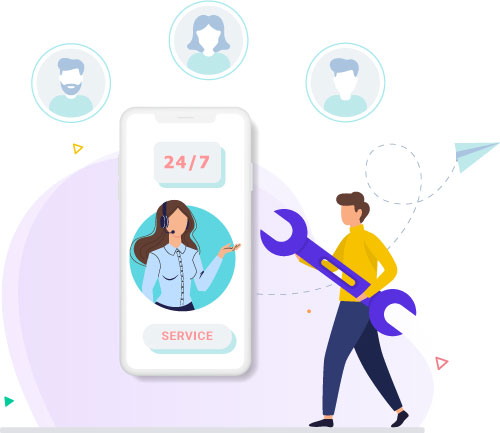 Most businesses do not possess this feature. Implementing 24-Hour customer service support will attract more customers because they can approach any time and do not need to wait for the morning to reply. An automatic chatbot can be used to attain this, or the other way is to appoint a few overnight employees. Make sure the response time is short, and your team isn't overloaded.

3. Increasing communication platforms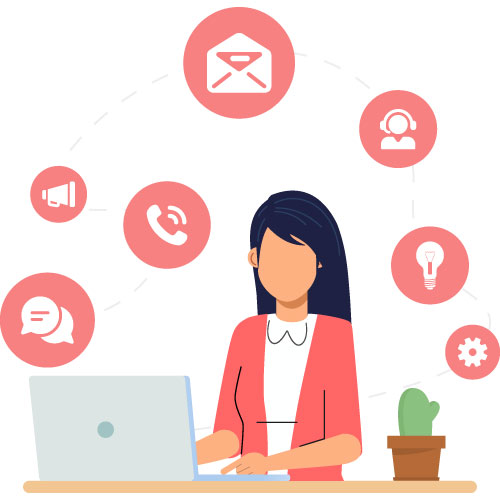 The range of the preference of customers may vary. For instance, few clients would prefer to yield their tickets through email, and some of them like to submit via chatbox and others by calling customer care Help Desk.
So it is important to ensure that the clients have different channels like social media, live chat, mailbox, and a few more to connect to you and be sure to be active on all those respective platforms.

4. Condensed or canned responses

Canned responses are pre-answered or pre-prepared emails that typically contain answers for basic questions or most common queries. These canned responses will save time and effort put by the Service Desk team repeatedly on the same fundamental queries.
It also gives a sense of satisfaction to customers when they accomplish on their own. It is highly advised to create a link 'contact Help Desk' at the end of the mail if their queries are not solved.

5. Run surveys and gather feedback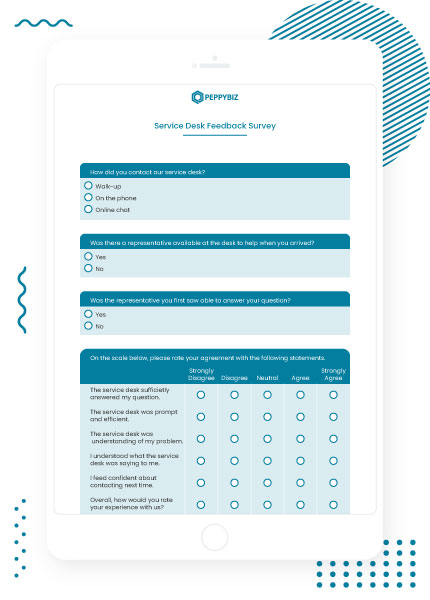 Conduct surveys every month or when a new feature or product is released. Surveys hold a pivotal role because the views of customers are gathered in surveys. Never force a client to take a survey or to give feedback. Review and leave a reply to customers' feedback in diverse channels at the speed of light politely and respectfully.

Best IT Service Desk Software
1.  Salesforce cloud software
Salesforce service cloud can be cited as the earth's decent customer service solution because of its achievement and satisfied customer reviews. This reduces the expenditure budget and increases agent productivity through features such as Milestone Tracking, Email-to-case, Multichannel, Macros, and many more.

2. Sapphireims

SapphireIMS is a cloud-based software. It is available in three versions. They are MSP, Enterprise, and Professional. This software can operate on Android, Windows, and iOS devices. SapphireIMS software is ready to use solution. It arrives with already created ITIL templates.
SapphireIMS has automation robot processing. This software is nice for all small, medium, and big business companies who seek detailed ITAM solutions with priority on software asset management, lifecycle operation, and policy compliance.
3. Jira service desk
Jira service desk has modern and powerful software. Jira service desk is created for providing quick Service. This software is flexible, and it is a combined ITSM solution. Jira Software is clear and is available at reasonable prices. It has pink VERIFY ITIL certification. Jira service desk has more than 200 integrations.
4. Mint service desk

The mint service desk has simple and, at the same time, powerful software. The software has the skills to organize identical tickets for fast results. The ticket labels assist in splitting tickets and build unique tickets for every category.
The mint service desk has advanced SLA agreements, social media, email integration, live chat function, customized forms, and management. Mint service desk software is free to groups with only three employees.
5. Zendesk

Zendesk is incredible for fresh and tiny industries to begin a CRM system. Zendesk is adequate for managing a small team. It processes well at the international level, and most of the unions function well. It has a multiplatform support feature and automated, flexible ticket management, agent collision detection, and third-party entry.
Zendesk gives strong software, but it's very easy to use. Zendesk Help Desk software merges with more than 500 diverse third-party applications. Zendesk software supports some famous elements like custom ticketing, multi-channel supporting, team cooperation tools, multi-group support, and ticket forms. Around 81,000 business corporations trust Zendesk. Zendesk is used in more than 150 countries with 40 different languages.
6. Vision helpdesk

Vision help desk software was created in 2007. Vision Help desk software is a certified software. Vision help desk software is good for online business, e-commerce, support, web hosting, and IT companies. The vision help desk is used and believed by more than 15000 companies.
Vision help desk software has features like change management, a self-service portal, SLA management, CMDB, canned responses, multiple reminders, and many more. It allows the employees to quickly connect to the clients.
7. Fresh Service

Freshservice service desk software offers new, profitable, creative, and ITIL-aligned service desk software. This software doesn't need training. This software traces tickets, arrange them properly, and deliver them quickly. Freshservice software has SLA management.
It can generate reminders for tickets and also tasks. It has an AI/ML feature that has automation to save both the employees and clients' time. Fresh service software has a self-service portal. This portal contains answers or solutions for some basic questions.
Fresh Service has a very powerful ticketing system and also asset management. Some of the features are improved impact analysis, fresh resources' auto-discovery, and decent format management.
8. Bitrix24

It is one of the best software solutions for the service desk. Bitrix24 is available in different editions. They are mobile, cloud, and open-source edition. Bitrix24 is suitable for small business firms, and it is also good for private groups. More than 4 million corporations use this service desk software.
One of the best elements in this service desk software is this software is free of cost for small business teams with 12 employees. Bitrix24 was established in the year of 1998. This software is easy to organize the data and documents, and it got one of the best chatting features.
Conclusion
There are many service desk and help desk software options for small business firms and large enterprises. So, these corporations should select the service desk software based on what services the company needs and which will be most suitable and profitable for the employee and customers and the business firm.