Best Ticketing Software System In 2023

Almost all industry verticals have undergone a transition over the years. The major one among them is technology. Nowadays, businesses are increasing their sustenance through a commitment to their customers. The sole differentiator among companies is their approach and focus on customers. Gone are days when people worked from 9-5. Rather, with global expansions, businesses are now entitled to 24/7 operations, and for carrying out the operations, technology is of utmost importance. To provide the best services to customers, companies are putting extra effort into each. They take care of every feedback and query. But the one question is, how? The ticketing system takes care of it all. What is a ticketing system, and why is it becoming a necessary part of all businesses?
Overview of the ticketing system
Small-sized companies can resolve their issues through direct contact with each other. With company growth, direct contact among various departments is not workable. This is where the ticketing system comes into action. The representatives at the help desk or customer service section can raise tickets. When a customer raises a ticket, the system assigns the issue to the designated executive. They further help in resolving the customer's issue. While this seems like a complicated procedure, in reality, it isn't. The representatives and customers can access their tickets online. As it is a web-based system.
Functions of the ticketing system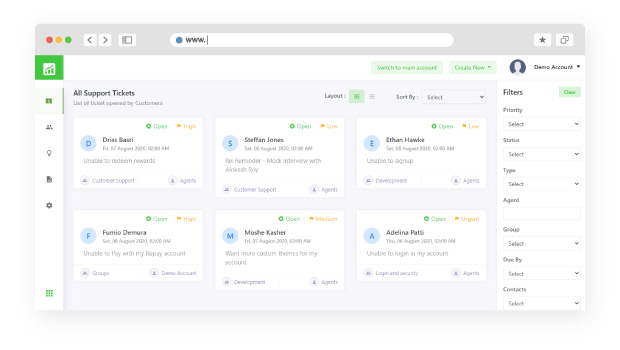 This system serves several functions. It helps in the digitization of workflow processes for any business. These include:
a) Categorizing the requests issued by the customers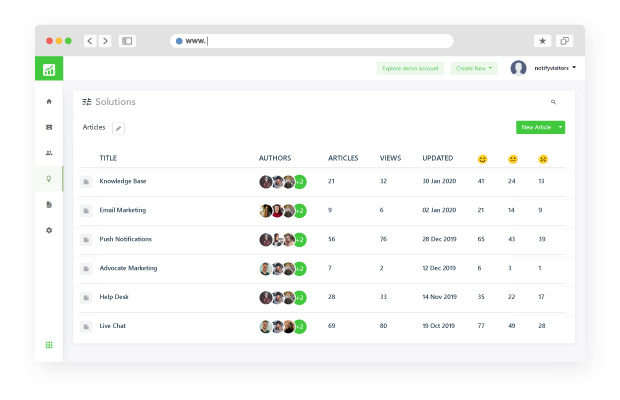 This system sorts the tickets based on the segments. You can make several customizations in the system as well. This depends on the predefined categories
b) Prioritization of tickets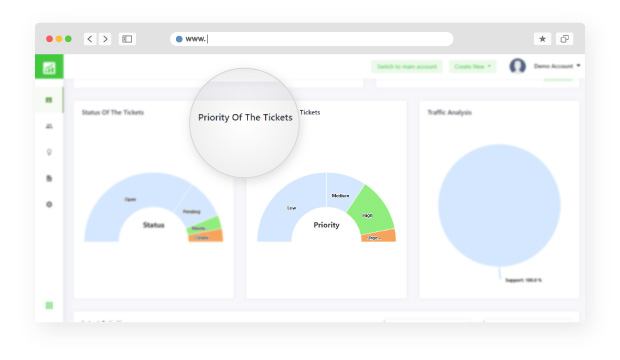 There are various parameters based on which you set your priorities. It is important to set priorities because of the massive requests generated daily.
c) Allocation of tasks
After categorization, it is important to divide the tasks to the responsible executives. The allocation and organization reduce the workload and fastens the process.
d) Informing the customers about the issues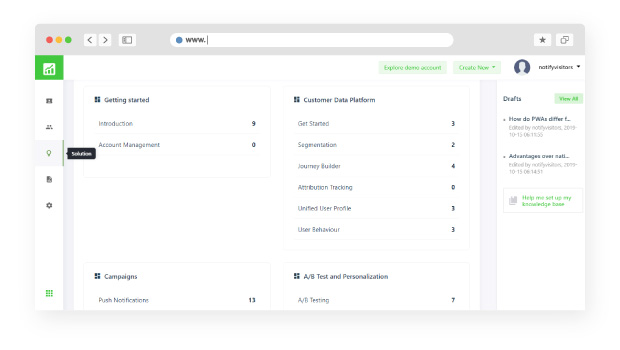 After resolving the customer's issues, you can inform the customers about the solution. Further, it allows us to continue communication between customers and the support team.
Benefits of the ticketing system
Problem-solving is quintessential for every business. If you want to have an edge over the others in the industry, it is important to take care of all aspects well. The ticketing system is a great resource for customer support and management. Alongside, it offers several benefits which include:

1. Round the clock support
The availability of web-based customer support 24*7 throughout the year makes it easier for providing support to customers. Round the clock support is quintessential. It is because of the expansion of business across various geographies. In the absence of executives, the customer can still raise queries. They can do this by raising tickets.

2. Efficient management
This automated system helps you look into every issue. It allows the workforce to save a chunk of their time. They do this with automated task management and recording operations. The solutions do not seem like a monotonous robotic response. This is because the executives send personalized replies to each query.

3. Affordability
A majority of IT-based solutions are quite expensive. This system helps you cut down the operational costs. Along with this, it also reduces the need for the human workforce with automation. Several companies offer this system at affordable prices. This may vary depending on your company size and requirements.

4. Automation of iterative tasks
Seldom, customers ask similar queries. This system allows you to compose replies for repetitive queries. This makes it easier and faster to solve iterative queries.

5. System centralization
The ticketing system eliminates the need for wandering across platforms. Rather, you have everything in one place in the form of tickets. It allows you to tackle everything hassle-free through a centralized system.

6. Enables staff accountability
This system makes it easier for managers to overlook how the staff is working. It also allows them to understand which department is receiving queries. And, how well they are resolving it. Staff accountability also allows enhancing staff development skills.

7. In-built tracking of reports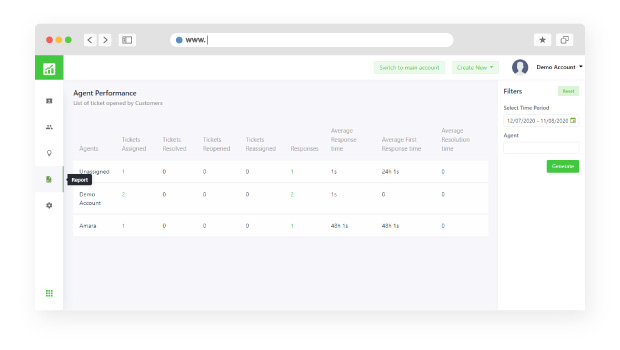 The in-built report tracking helps make better and informed decisions to maximize customer satisfaction. This further allows us to understand and improve the process of working.

8. Easier communication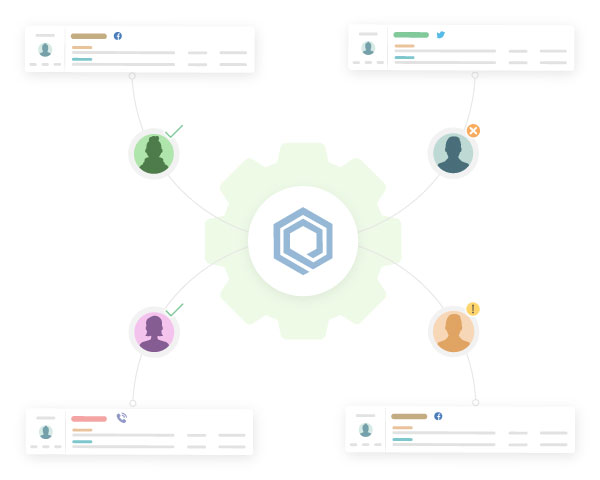 There are several people involved throughout the process. The availability of virtual data makes it easier for everyone to communicate. This further allows regular updates and solving queries.

9. Professionalism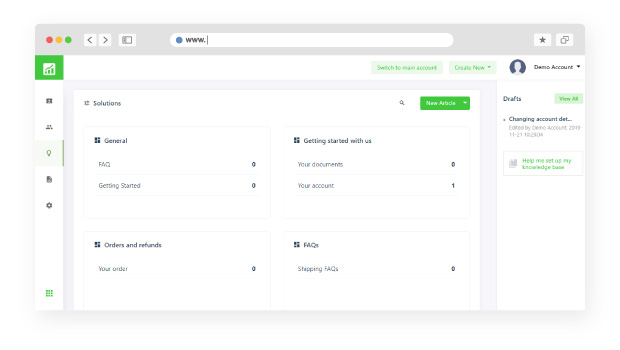 Whether it be a small or big company, it is important to serve customers as a priority. Further, it is also important to be professional and deal with all situations well. The ticketing system is a great resource to provide valued solutions to customers.
10. Speeds up the response time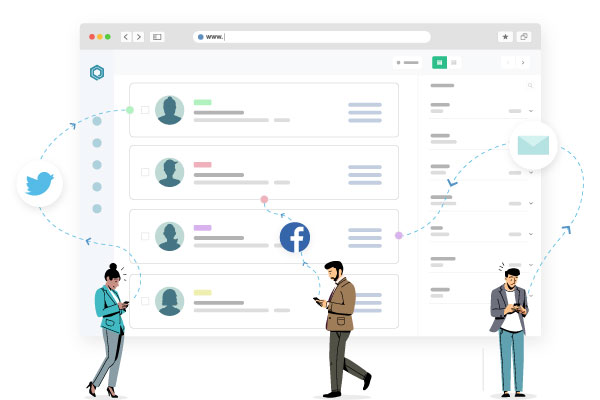 Unlike the earlier methods when you had to place a query and wait for the response. Nowadays, you have to place the query. And you will get an instant email response with regular follow-ups on your issue.

Considerations before opting for a ticketing system
You do not want to splurge huge amounts and then regret it. As the company grows, you have to make several investments. Along with the integration of various systems. While choosing a ticketing system, here are some considerations you must make:

Reliable: You do not want your system to crash now and then. Before implementing the system, make sure it is reliable and available 24*7. It should cater well to all your requirements, even design, and development.


Speed of system: The customers will get frustrated if their queries are not solved fast. It is important that the system works in real-time and processes the customer's requests. Ensure that the customers and the concerned executive receive the query request instantly.


Ease of use and user friendly: the customer support system should be adaptable. The more user-friendly it is, the easier it is to carry out all the operations.


Security and authenticity: It is very important to protect customer data well. Ensure that the system you opt for is completely authentic and does not allow access to unauthorized users. Further, ensure that there is password protection at different levels for a customer account.


Web-based virtual solution: In the present day, sitting behind a work desk and carrying out all operations isn't workable. This makes it important that the solution you opt for is virtual. Further, the data should be accessible to customers and executives through the web. You should be able to access the system anytime, anywhere.


Multi-platform integration: You can find customers across several digital platforms. This makes it important for companies to be available everywhere. While choosing the ticketing system, ensure that it integrates well across all platforms. This helps in better customer reach, implementation, and ease of use.
Best ticketing software systems in 2023

The ticketing system is an essential feature. Every company must bring it into consideration for workflow optimization. While there are ample IT ticketing solutions available, here is a list of the best ones to choose from: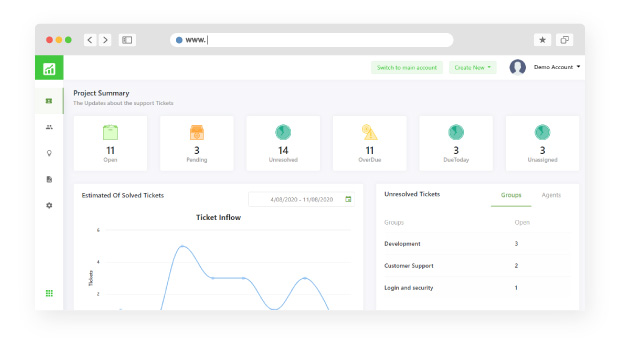 PeppyBiz: PeppyBiz helps you in enhancing your business growth through its helpdesk software. It offers the best services for customer support and solutions. The various features that Peppybiz looks after are:

Live chat and customer support.
Integration of all customer requests at one platform and its management
Provision of bug-free software to deliver perfect services to your customers
Nurturing the knowledge of users and engaging them with wholesome content
Gathering sound feedback from customers to gain loyalty
Offering impeccable live support and chat options to customers
HubSpot: The service hub of HubSpot helps you set up an email alias for the company. It also offers customer feedback software. This helps in improving the productivity of the team. Its automation pipeline allows the conversion of requests into tickets. The responses from the support team follow it. This software further helps in streamlining and carrying out all the procedures.


Samanage: It offers a customizable portal. It is an IT service management platform (ITSM). Depending on your requirements, it allows you to set up the rules for automation. But, it is not free, and the subscription fees are $29/month.


Mojo IT Helpdesk: To set your helpdesk, you can integrate Mojo with your Google suite. Once you submit the request, the company can access all the tickets on a central platform. You can avail yourself of the Mojo services free of cost.


Zendesk: It is a quite popular helpdesk platform. You can also increase its functionality. You can do this by its integration with several other apps and tools used by the team.


ZohoDesk: With Zoho Desk in hand, you can make your operations easier and efficient. Further, you can also integrate it with Zoho CRM for the management of company processes. You can avail of this free of cost.
Conclusion
To summarize, the ticketing system is a relief for customer management. Every company must provide complete customer satisfaction. The ticketing systems and software help you do that with ease. With the list of benefits it serves and ample software available, you can choose your company's suitable one. It is a great resource that helps in excelling and having a front foot over the others.