Best Sales Process Automation Strategies To Increase Sales

Right from automating the lights to running a business, everything is automated. The automation world is all shiny. But, is it worth the amount? How is the automation of help to businesses? Why do you need it? Let's put it down in simple terms. Automation adds value to your business. For all businesses, sales and marketing automation platforms are becoming an integral part. However, sales process automation can be a gamble. It can either help you get the sales or not. There is no bridge in automation. This makes it essential to choose and invest in it carefully. Automation has surely given a paradigm shift in the operation of a workflow.

What is sales automation?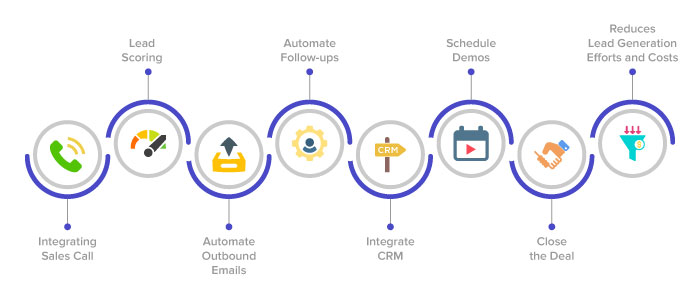 Do you want to maximize your sales? You have to get a team. You have to work dedicatedly towards sales process automation. You have to eliminate time-consuming tasks. It is defined as the mechanization of manual tasks. It benefits the business by enhancing productivity. The sales process automation is an asset to your business. It allows the representative to focus on administrative tasks. This streamlines the sales. You can also unify with it several other marketing automation platforms.
Sales process automation: Why choose PeppyBiz?
At PeppyBiz, your business is in safe hands. Upscale your business with the enigmatic PeppyBiz software. It offers you with remarkable services for all automation processes and an all-in-one dynamic solution for your business ventures. The sales process becomes simplified with the integration of various automated solutions. With an easy set-up, you can visualize the customer journey. With less hassle, PeppyBiz helps you to close more sales. This keeps your customers coming back.

Do you want to get started with business growth? Now is the opportunity you do not want to miss out at PeppyBiz.
Key areas and strategies of sales process automation
You cannot just add new technology into the already existing business. Nor can you expect it to deliver skyrocketing results effortlessly. You need to understand your sales process automation for your business. Further, you must find your ways to fill in these gaps. This allows you to make informed and refined decisions. Now is the time to be in sales. The sales process is radically increasing with automation. The key areas to target for successful sales process automation are listed below:

1. Emails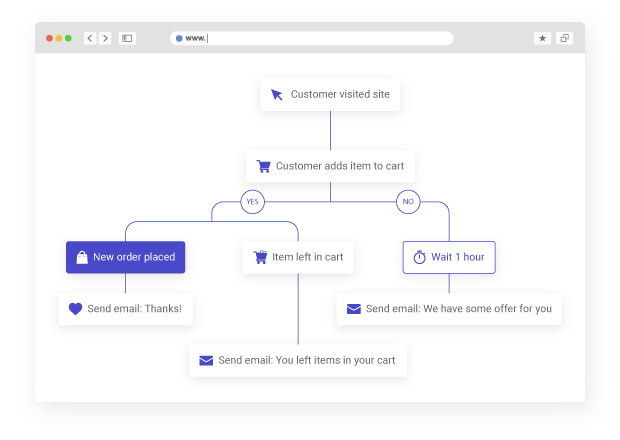 Sending out emails to each subscriber or lead can be tedious. It is also quite time-consuming. If the sales representative has to send personalized emails to everyone, it will take up hours altogether. But, email marketing automation eliminates this task. It can save tons of time. You can use email marketing automation as a part of sales for the following processes:

Confirmation of meetings
Negotiations in pricing
Legal parameters discussion
Contacting executives

However, email marketing automation does not work with all emails. The sales representatives will have to look after some of them.

2. Prioritizing leads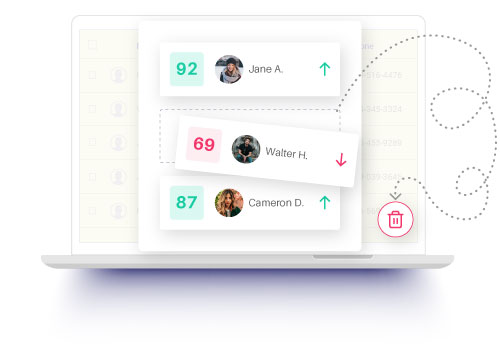 Multiple resources provide you with an immense amount of lead data. The sales process automation comes into place with lead scoring tools. It allows you to prioritize the leads. This process also benefits the business in big chunks. It reduces the time of the sales cycle.
Further, lead prioritization is a great way to increase conversion rates. Before creating the lead scoring model, it is important to take note of the metrics. For this, you can even gather data on implicit and explicit signals. This allows you to create a hybrid scoring system. It is equally essential to consider the negative scoring of the lead model.

3. Managing daily tasks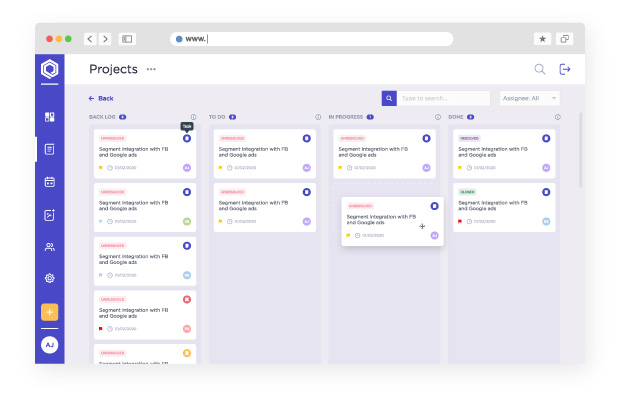 The sales representatives are also responsible for performing several day-to-day tasks. Even these mere tasks are major contributing factors for sales growth. The various tasks include:
Data entry: It involves the organization of data across various aspects. These include sales activities, customer data, etc. Automation reduces the efforts required for data entry procedures.

Setting appointments: You need not worry about missing out on a scheduled meeting. The marketing automation platforms send you triggered emails as reminders. They even allow you to choose time slots according to your preferences.

Invoice generation: With the sales process automation, you can easily generate lead invoices.
4. Generation of reports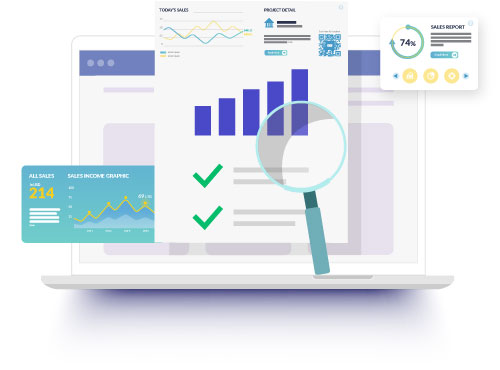 Reports are an integral part of various business processes. But, preparing them is equally tiring. For making accurate reports, it is important to understand the sales pipeline operations. The reports allow you to maintain and track multiple records. The various reports that a business usually includes:
Annual sales
Quarterly sales
Sales calls and emails
Comparison of team performances

The key performance indicators that you have to consider in these reports include:
Number of emails sent
Calls completed
Leads that get qualified
Closed lost and won sales
5. Marketing automation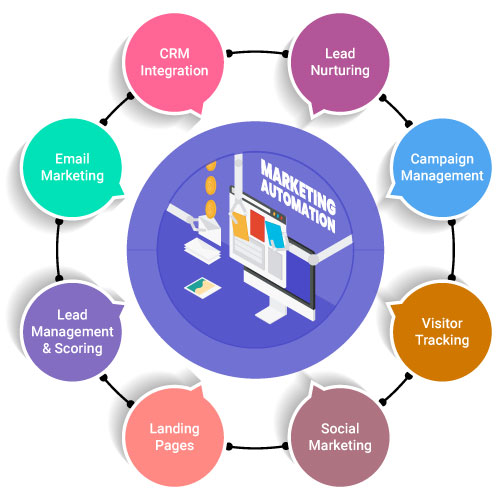 Sales and marketing are interrelated. The marketing automation platforms are a part of sales as well. With marketing automation, you can even create customized campaigns. This allows you to reach and interact with interested leads further.
6. Order management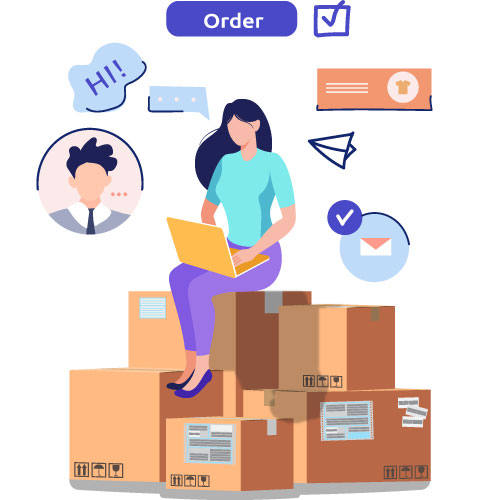 Sales are all about order management. It is essential to fulfilling the customer's orders with complete satisfaction. It involves the coordination of several teams. The businesses that are upscaling rapidly can face management issues. This is where the role of sales process automation sets in. It manages the tasks tirelessly and effectively for the best results.

7. AI sales bots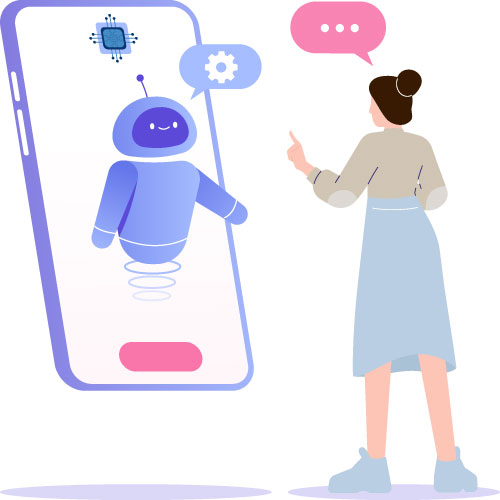 There is cut-throat competition in the digital world. Artificial Intelligence is no longer limited to books and science fiction. It is being used live. It is no less than a game-changer in the digital field. Do you want to convert those leads into lifetime customers? Then, AI sales bots are to the rescue. They help in the following ways:
Content curation
Enhanced customer experience

Personalization in packaging
Understanding and fixing problems. This allows a smooth workflow procedure for all customers.
Streamlining the sales process
8. Organization of sales team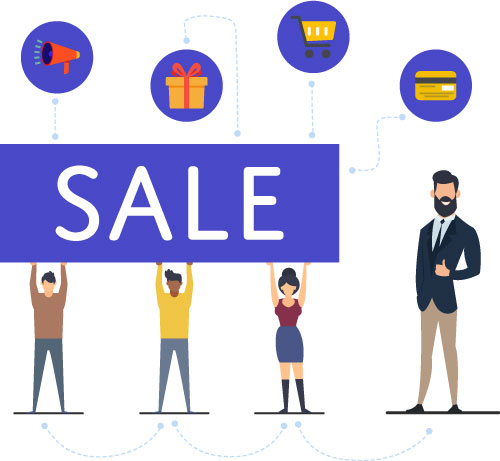 With an organized team, the work process becomes quicker. It further provides a unified management system for working. With this, the sales team also has complete access to all customer data. This increases the team's ability to make real-time informed decisions.
Sales process automation and How does it work?
Once you know the key focus areas of sales automation, it is important to know its workflow method. The steps taken in the sales automation process include:
Have an achievable goal
Map the journey of the customer throughout. Additionally, you can check at every step through A/B testing.
Perform customer segmentation. This is done based on behavior, geography, user profiles, etc.
Divide the duties for task management.
After the allocation process, start working on its implementation strategy.
Once implemented, analyze the results. Check on how well it worked. What changes do you need to make in future strategies?
Once the sales lifecycle ends, measure the value delivered to the customers. Whether the products and sales fulfilled their worth or not?
Benefits of sales automation
You cannot just and watch for the sales to increase. Even after automation strategies, you need to work on them personally or with your team. Undoubtedly, automation saves you a lot of extra time and effort. But, along with this, it has several other benefits which include:

Avoids human errors: We, as humans, are bound to make some minor and even major mistakes. But, automation eliminates it. Any unnoticed mistake can have a big impact on the company. So, it is a good idea to opt for automation.

Managers get time to focus on administrative tasks: You do not want your company managers to spend most of their time struggling with spreadsheets. With automation, the managers can put their energy to good use.

Now is the time to revamp your strategies: The timing is crucial for all digital platforms. You can easily fit the sales process automation in your business the way you want. The automation approach targets the customers at the most crucial buying phase. This leads to a more productive output for sales.
Conclusion
With the best tools in hand, sales automation is surely handy. No tedious tasks or filling or spreadsheets anymore. All you have to do is choose the right software for your business. Automation is no more a part of the future. It is here, and we are experiencing it. These technological advancements allow you to have the edge over others in the cut-throat competition. The best part about automation is, it requires no fortune. It is all about the right strategy to hit the bull's eye. Do you want to start scaling your business? You have to start implementing these automation tools and strategies. With all the above-mentioned key strategies and points, you have your sales all sorted.