Everything To Know About What Is Outside Sales

A company's growth is directly proportional to its sales number. This is the reason why large companies focus more on sales to scale their business.
Sales are of two types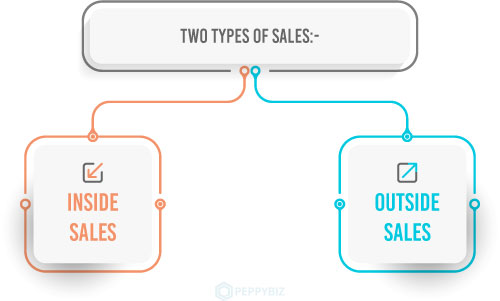 Inside Sales
Outside Sales
This article will mainly cover every detail of what are outside sales.
To be precise, inside sales are where the representatives work from inside an office, surrounded by the corporate environment, focusing on the customers mainly through calls, emails, or other digital marketing tools.
However, what are outside sales? Here the representatives spend most of their time outside the office, working directly/ face-to-face with the customer. They need to travel long miles to meet with their clients in person.
The concept of sales refers to when a sales personnel/representative goes out physically to meet up with the prospects and turn them into customers.
Normally they work outside a formal office or a formal environment and often travel a lot to convert potential clients into permanent customers.
All of this extra work is done to maintain a better client-representative relationship.
Some key factors:-
The professionals bring in business for the company by physical work on the fields, outside of their office.
Because of a lot of outdoor work, the outside sales reps' cost is much higher for there is plenty of travel.
These professionals are often on the go, making themselves available for the clients, continuously customizing their schedules.
With the advancements in tech, outside sales are getting low. However, the hybrid nature of this concept is developing.
Understanding what is outside sales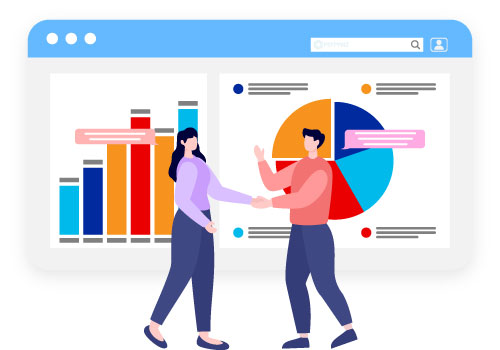 The outside sales reps often called "field sales" frequently work outside the office, without a proper formal schedule. However, this means that the reps have to be available for the client even at odd times.
A lot of factors are important for an outside sales rep; looking professional, being punctual, prepared to network. All of this helps to build trust.
The maintenance of outside sales can be heavy on the pockets of a company as a company has to compensate for most of the travel, accommodation, food, and even entertainment.
For many industries, outside sales do wonders because the completion of a sale solely on the basis of inside sales is a rare phenomenon.
Important skills required
An individual with the right skill set and education will know what is outside sales and how to efficiently achieve the task.
A Bachelor's degree in marketing, business, economics, communications, and/or any equivalent education that demonstrates expertise in customer engagement is a must.
A well-developed phone presence and a high comfort level in initiating conversations are crucial in fulfilling the daily duties of an outside sales representative.
They must be proactive problem solvers and must be good at listening to the customers and agreeing on their opinions.
He should be team-focused and must be willing to work independently when required.
An oriented and positive personality is required.
Since not every day is the same and the workplace setting is constantly changing so he must have really strong interpersonal skills.
A well-suited phone presence and dominating communication skills might do the job.
Due to a substantial rise in digital meeting services like ZOOM, MEET etc. outside sales are somewhat declining. However, they still have a lot of pros over the inside sales.

Pros of outside sales
Stronger relationships
It's clear from the fact that in outside sale a representative has a higher chance of building stronger relationships with the clients. Phone conversations can be tricky and sometimes false, whereas, in the outside sale, tailoring the sale process is far easier.
Customizable schedule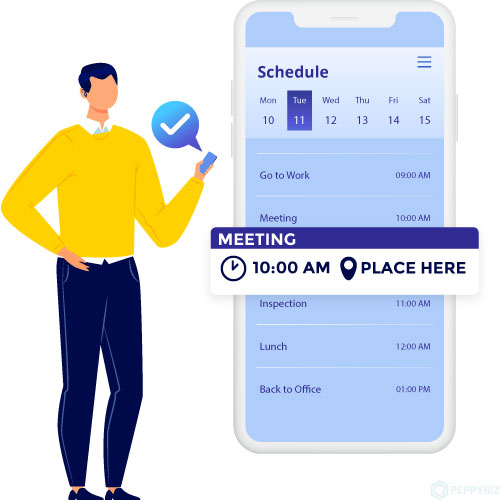 A rep in outside sale customizes his schedule based on client availability. Sometimes even working off-hours. No more 9-5 vibe. This leads to our third point.
Better close ratio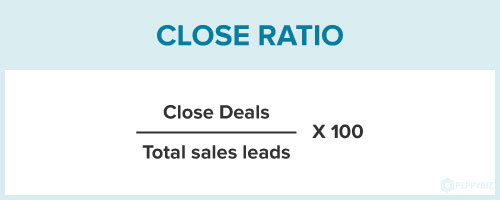 As most of the time is spent with the client, the trust factor comes into play. With the enhancement in trust, closing the sale becomes efficient. Even the statistical data proves that.
For every advantage, there is a disadvantage;
Cons of outside sales
Time and cost-prohibitive
As traveling is a must in the outside sale, it's neither time nor cost-effective. A lot of hours in travel and a lot of bills on gas.
One prospect at a time
With the advent of crazy online services, one can conversate with multiple prospects at the same time. However, it's not the case in the outside sale. One prospect at a time.
Cannot work from anywhere
For inside sales, technology is their ally, helping them to work from anywhere. While for the outside sale reps, the location is mostly chosen by the client.

Salary of outside sales reps
The salary wholly depends upon the industry and compensation plans put forward by the companies. Commission factors also come into play when the conversion rate is high. So salaries of outside sale representatives vary a lot.
Annually: 3-6 lac rupees, excluding commissions and bonuses.
Commissions: 10k-1lac rupees in commissions.
Source:- indeed.com
Top companies hiring outside sales representatives
Johnson & Johnson: Famous for its medical products, this company is best to work as an outside sales rep for. There is no doubt that this company provides great opportunities to its employees. At J&J, outside sale representatives can make an average of 2-12lac rupees annually including commission.
Source:- glassdoor.co.in
Cisco Systems: As technology is booming at a fast pace, outside sales reps have become a necessary part of a company, especially at Cisco Systems. This company offers a friendly, comfortable and enjoyable work culture for its employees. Representatives at this company can make an average of 4-5.5lac rupees annually including commission.
Source:- ambitionbox.com
Conclusion
All these key points must be kept in mind before setting up a sales team as it has a direct impact on the company's growth. We hope our detailed write-up of what is outside sales has been covered. Additionally, software like Peppybiz is taking over to generate efficient leads.