What Are Project Milestones and Their Importance

A project milestone is a scheduling tool that tells us what a project is supposed to achieve. The date for reaching the milestone is pre-decided. The milestones represent a distinct sequence of events that are significantly built up until that project is done.
Project milestones help in knowing that the work is progressing and helps those unfamiliar with the tasks performed. It does not have any duration as it only symbolizes achievements or a point of time in a project.
A project milestone can be defined as a management tool that marks a fixed point of time in a project's entire span. It could be either the start or end of a project. Or it could note the completion of a specific phase in the duration of the entire project.
And when it reaches that specific point of time, the milestone is achieved. It can otherwise be said as an indicator of change in the project's state, ensuring to keep the project on track.  

Project milestones help save a lot of time and unnecessary effort. With better time management strategies, you can get along with plenty of tasks seamlessly without panicking. It is an automated management tool. So, it is equipped with the necessary elements required to get the work done easily.

The Functioning of Project Milestones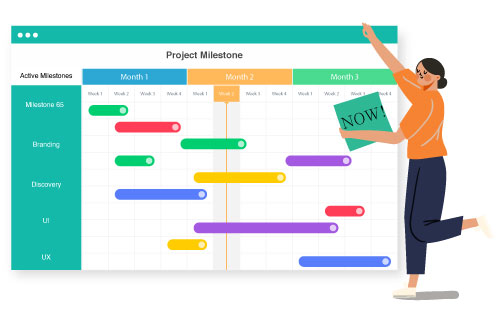 With the help of project milestones, one can break a long and intricate project into smaller phases, which will help achieve a more predictable and accurate result—provided with knowledge of ongoing advancement in the project.
For example, if a milestone focuses on large projects. With major progress points, then it is very important to have a schedule. Scheduling is necessary for breaking off a bulky project into smaller ones, which makes it less daunting. And that's what exactly milestones do, break the project into manageable parts. 
For the best results, while managing a project, one should rely on time management software. And setting a milestone adds up to creating an ideal time management strategy, which will further boost the team to achieve the milestone.
Phases of Milestone Scheduling
Different phases are important while setting a milestone.
Pre-construction phase: It provides all the necessary data of the project and resources required to complete the project.


Survey phase: This phase helps in estimating the possibility of success while performing the task.


Engineering phase: This phase helps provide the overall growth of the project, w, which includes the necessary changes required to complete the task.


Permitting phase: It provides the required data of the project. And all the essentialities that needed to be delivered to achieve the milestone.


Construction phase: It involves most of the working activities. Such as engineering work and mechanical work.


Post-construction phase: In this phase, after all the struggles, the project finally reaches the milestone.
Where to Set the Milestone?
There are generally four phases in project management- initiation, planning, implementation, and closure. At the end of every phase, milestones are set, indicating that you are moving from one phase to another. However, the milestones can be set according to the project as well. Milestones are more a period in time rather than the completion of a specific task.
Among all the effective time management strategies used in project management, milestone remains the most fruitful and beneficial one.

How does it work?
Milestone makes it easier to keep track of records of major events, dates, decisions, and deliverables. Many project milestones might be included in your task plan, some of which are-

You can add start and end dates for project phases: From this, the team can deduce when they will achieve their milestone.


Key deliveries: This shows the kind of work needed to be delivered to the client. 


Project's client and stakeholder's approval: Both client and stakeholder approve of the milestone set to complete the project.


Important meetings and presentations: Meetings and presentations are held in the context of the project. To aid them in achieving the milestone.


Deadlines on the timeline: This indicates the time within which the project needed to be completed.
Benefits of Project Milestones
Clients, stakeholders, and everyone involved within the project gain a robust knowledge of ongoing tasks and their progress in the project.


Organizations can improve in their next project, by working upon the shortcomings of the previous one.


Keeps stakeholders informed and the team involved by better processing of the organization. 


Provides time management by providing an explicit schedule to the team.


Productive outcomes by using goal-oriented objectives.


Inexpensive and highly productive management tool.


Provides accountability of every task performed.


Allocates roles to every member and provides a hassle-free systematic approach. 


Act as effective time management strategizing tool, by simply planning, controlling, and executing definite activities.
Importance of Project Milestones
It is evident from various data that over one-third of projects fail to achieve success. That's because of the budget overturn.
Project milestones are, therefore, an excellent tool. As it prevents project failure and simultaneously from budget overturns. Milestone has been proved to be efficient and reliant because it makes the task seamlessly easy.
1. Milestone improves the delivery of the project.
As milestones break down long projects into smaller phases. Creating a milestone can help the team in any particular phase betting on the need, which would help the team concentrate better on achieving the milestone.
Adding a to-do list can act for you as a continuing reminder of the project. It ensures that neither you nor your team misses out on any details. That is associated with the project while delivering milestone results.
2. Creates a visible representation of the schedule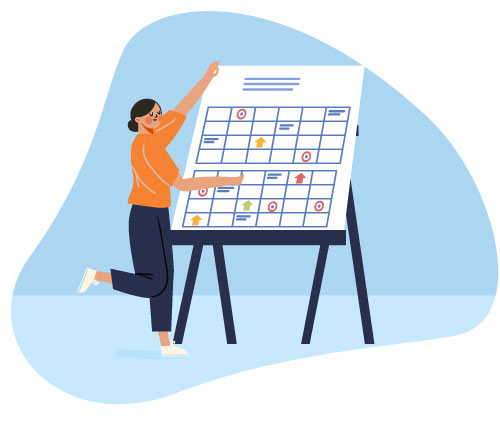 Milestones are mostly found in project management software. Which immensely helps in the scheduling of tasks. These milestones are represented as diamonds within the Gantt chart feature.
Gantt chart gives a visible representation of scheduled tasks. In the form of points along a path to the successful completion of several project phases. You may prioritize your essential tasks. And may also alter the deadlines as per the situation demands.
3. Visualizing the team's effort in completing the project
This management tool helps monitor the team's work efficiency collectively as it can assign a team a task on an individual basis and allot the time required to finish that task. One can visualize a team's potential and will acquire an insight into their efforts and skills.
4. Prioritizing tasks with deadlines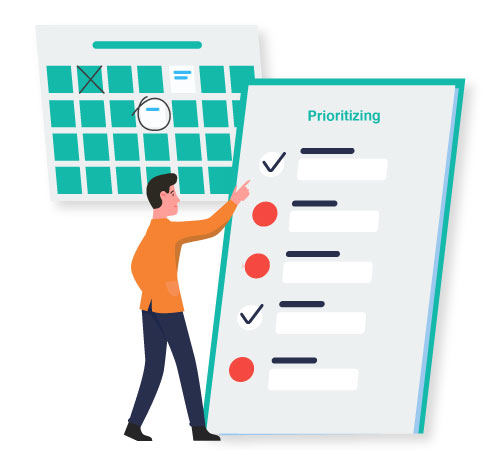 Deadlines are necessary for completing work within a given point in time. The simplest way to keep reminding one of delivering projects is to set deadlines. Project milestones work as a marker to point to a deadline and notify the team concerned to induce the work. Helps meeting deadlines through automatic reminders.
5. Helps in strategizing time management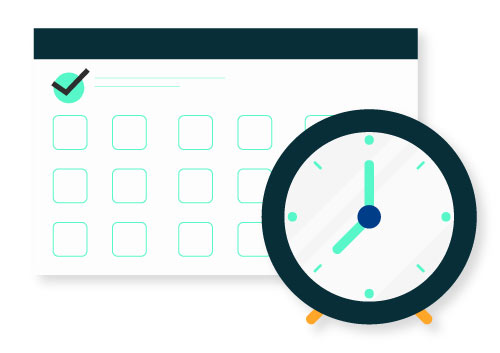 Milestone provides a tactic of estimating the time involved in completing a task. As it determines major scheduling periods, it also helps in grabbing a knowledge of precise project scheduling. And also time invested in it. It also helps in creating efficient time management strategies. Simply by calculating the slack in your project. Through dividing the project into smaller time frames to regulate.
6. Facilitates communication with stakeholders
Stakeholders mostly put no interest in having an in-depth data report on the project's progress. Hence, the broad strokes that indicate the project's ongoing state are considered an ideal one.
Milestone helps in monitoring and tracking the progress of the scheduled project. That too in an exceedingly pre-set time. It's a way to see how far you have got and how far you still are from finishing the work.
7. Milestones can function as checkpoints.
Milestones act as checkpoints for both the project client as well as the stakeholders. Checkpoints provide a transparent idea of projects to stakeholders to approve the project and ensure the project progresses and is on track.
8.Improves engagement of the team
While using milestones for performing rigorous tasks, some tiresome too there's a collective effort of teammates behind every success. In this case, milestones are necessary for celebrating achievements. Acknowledging the team's diligence and efforts always pay off in the form of the team's loyalty or relentless pursuit towards achieving goals set by you.
9. Effective management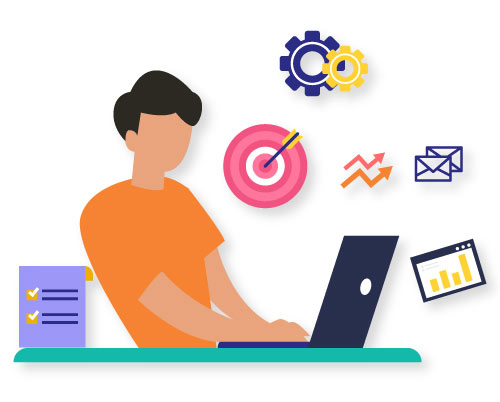 Setting milestones enhances the flexibility to create effective and productive management decisions favoring the client and the organization by implementing goal-oriented steps for completing the project.
Conclusion
Project milestones help in easing the tasks involved in a project making it less daunting and more practical. Hence, milestones act as signposts. Through the project's course, keeping the project on track and ensuring achieving successful completion of it in the time provided.
Most importantly, it allows strategizing a time management ailment that helps provide work in a judicial amount of time. Time matters foremost when it comes to delivering a project to the client.
After a milestone is set, it tends to supply an urge to complete a task and achieve its completion.
PeppyBiz is going to help you achieve excellence with project milestone management. It will provide you with brilliant tools to make you and your team structured and well organized. That will eventually result in a productive outcome.