Project Management Best Practices | Top 10 Strategies for Success

Have you ever wondered why some projects succeed and some don't? The success of any project is the project manager and the team's effective project management. Not everyone can effectively manage a project. It takes years of practice and experience.
But there are some short tips that you can follow on your initial days to prevent mishaps. These are the project management best practices laid out by professionals.

In this blog, we will learn about the project management best practices, helping you begin your journey on the right foot.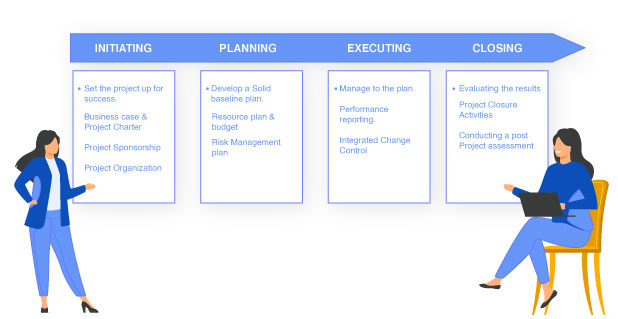 Project management is the process of using tools, resources, knowledge, and skills to meet project requirements. The primary aim of project management is to meet the objective within the allotted resources.
A project manager handles creating and planning tasks needed to complete the project. For a project to be truly successful, the team must also work together towards the common goal. The process of project management is elementary.
Creating and planning tasks needed to complete the project. For a project to be truly successful, the team must also work together towards the common goal. The process of project management is elementary.
Initiation.
Planning.
Executing.
Monitoring and control.
Closing.
Top 10 Project Management Best Practices
A project manager must have their own leadership and management style to stand out from the crowd. But when you begin as a fresher, you will need some basic project management skills.
These skills will let you develop effective strategies. Let us take a look at some frequently mentioned project management best practices. Adopting these practices will make you a project manager worth following.

1. Organise kick-off meeting: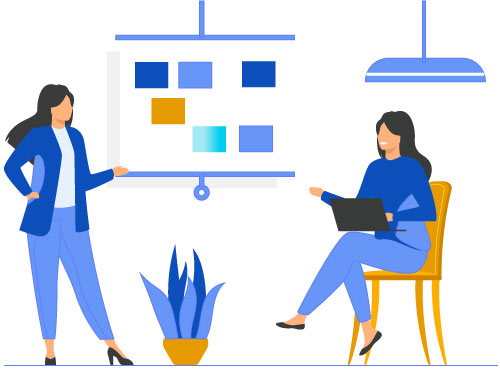 A kick-off meeting is one of the first meetings you have before starting the project. As a project manager, you must organize this meeting to get every member of the team onboard. During this meeting, it is common to invite stakeholders and other parties involved.
This ensures that your project plan aligns with the organization's business plan. You can use this opportunity to introduce various parties involved. Therefore, improving future communication and collaboration between the teams. 

For example, consider a manufacturing unit. A project manager must gather the department heads to ease communication. This meeting serves as the best means of delivering the project objectives. And also, as the best way of describing the contribution of each department to the project.

Therefore, a kick-off meeting promotes a healthier work environment. Thus, making the list of project management best practices.

2. Communicate effectively: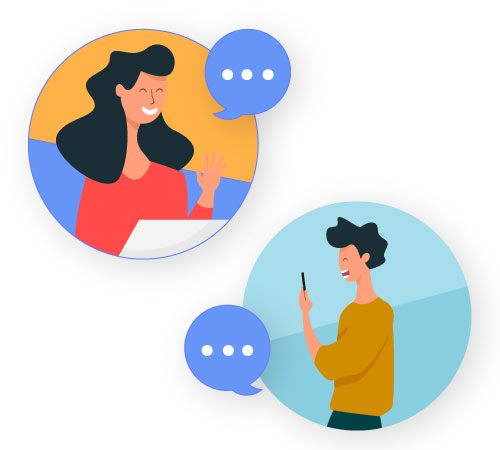 As a project manager, it is your responsibility to organize the tasks in the right order. You must be able to communicate well with various departments to ensure that your project is on the right track. Experts even say that effective communication in project management leads to undeniable success. It is also best to have a centralized tool where you can track all your communications.

Communication is one of the project management best practices because it favors success. You must also be able to empathize with all the team members to convey your point meaningfully. After drafting a plan, discuss it with the stakeholders and the team.
Thus, preventing any future disagreements. Make your project team better by establishing a standard communication tool. One such tool that is trending is the project management software. It can streamline your communication process and record every conversation to improve accountability.

3. Establish a risk response team:
Creating a risk response team is one of the most important in the list of project management best practices. Projects are naturally unpredictable. You cannot possibly achieve everything by just sticking to the plan. This is why risk assessment is a major topic in project management subject.
As a responsible project manager, you must set up a risk response team. The job of the team is to closely monitor the project for future risks. And take actions to prevent any risks that might happen.

They should also act as the first-response team when something goes off-track. A risk response team must be well-versed in the project to mitigate the risks. Other than that, this team should also help when in need of backup resources.

4. Create a resource plan: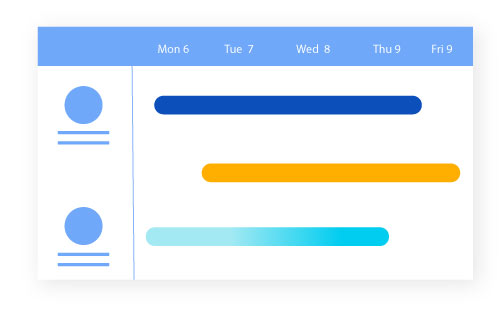 In any project, there will be a limit allotted to the resources. You can only carry out the project within the allotted resources. What if the usage limit exceeds the planned limit? To avoid such circumstances, a project manager must create a resource plan. Nothing in project management is an individual task. You must seek the advice of the team to assign the right quantity of resources.

If you are working for a huge company, the number of projects at a time may be more than one. The projects can use the same type of resource, but the quantity varies for each. Managing resources is one of the important project management best practices.
Nowadays, most project management software has features to handle resource allocation. You can easily monitor the resources and their availability using the software itself.

5. Document everything: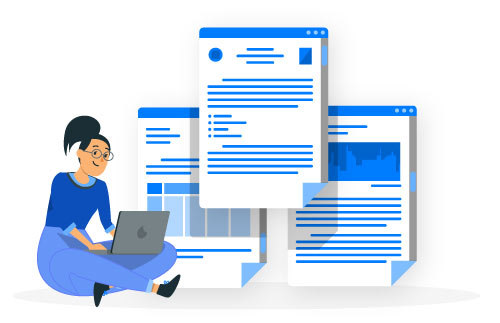 Documentation is one of the project management best practices and also crucial to any professional. Documenting everything that has happened helps you track the progress of the project. Writing down the list of completed activities in a notebook is also documentation. But it is not the ideal or the formal way.

You must document every process clearly so that even a new member can understand the project. Documentation also helps in keeping track of all mishaps that happened earlier. You need not spend your time solving the same problem again if you had solved a similar problem once before.
During the earlier days, documentation used to be a long process. But thanks to modern software, you can visualize and track all activities easily.

6. Avoid setting unrealistic goals:
Sometimes, an amateur project manager sets goals that are practically not achievable. In reality, every goal and milestone set in the plan undergoes consultation from various departments. So it is rare for milestones to be unrealistic.

By setting impractical goals, you are deliberately forcing your team towards hasty completion. And obviously, hastily done tasks produce poor results. So be sure that you set goals that encourage and motivate your team. As a good project manager, you must also understand your team members' limits and not overwork them.

7. Learn from the past:
As said earlier, documentation plays an important role in the project management cycle. One of the best project management practices is to learn from your past mistakes. Documentation helps you reflect on the past and take precautions for the future.

The team operates better if you have the right answers are the right time. You can also find the areas that need further improvement by looking back at the process.

8. Encourage change requests: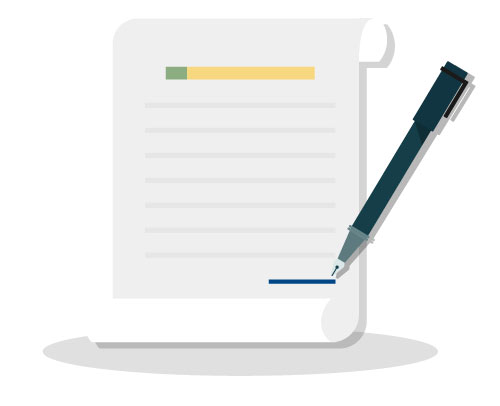 Project managers face a lot of challenges from their employees. At times these challenges pave the way to find new and better methods. A smart project manager always encourages the team to pitch in their ideas.

There are a few instances when the client requests for change in the project. The stakeholders will consult you to assess the possibility of making the change. So, project managers need to consult all the parties involved to make a favorable decision.
Some project managers tend to reject all change requests. This is because they worry that they should alter their initial plan. As a wise decision-maker, you must consult before you reject any change requests.

9. Establish variables to measure quality:
Often, team members evaluate the quality of the process by their own set of standards—usually, the time to produce results. But, one of the project management best practices involves setting up standard means of measuring quality. You can break down large tasks into smaller tasks to easily analyze the quality.

By making detailed reports for each of the processes, you can easily describe the process's performance. In the future, you can use these variables to track the quality of the project.

10. Create a transparent workflow: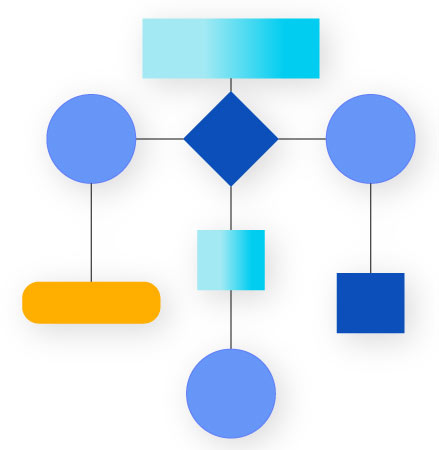 Many a time, the project teams don't properly coordinate with one another. This is because the understanding of the workflow is different for each team. To avoid confusion, a project manager must create an easily understandable workflow.

An efficient project management software can be of huge help in this matter. Almost all project management software comes with workflow management tools. With those tools, you can easily manage, edit and create visually pleasing workflows. Using Gantt charts, you can easily display the time duration for each task. You can also describe the order in which the tasks will take place.

Conclusion
With this list of project management best practices, you can acquire all the project manager qualities. Project management is essential for all kinds of projects. May it be a small project or a complex project. The importance of project management remains the same. It is also wise for a project manager to choose the best tools in the market.

PeppyBiz is one of the leading organizations in the market that provide solutions for all kinds of businesses. With our bug-free project management software, you can easily manage all your projects on a single platform. To know more about our product, schedule a free demo with our experts today!