Lead Magnet Ultimate Guide | Ideas, Examples, and How to Create it?

How do you bring leads for your business? Do they just drop in automatically? No. You need to put in the effort. But, how? Through lead magnets.

A lead magnet is a deciding factor to attract potential leads. It is like a barter system. The more you give, the more you get.

The better incentives you offer to the audience, the easier it is to get their emails and information.

Imagine two instances. You write a blog about professional skills. In the end, you ask the readers to sign up on the site right away. In the second instance, you provide a downloadable resume template.

In which one do you think is it easier to garner leads?

Obviously, the second instance.

This is why it is important to provide value with a lead magnet. But, what is a good lead magnet? What should it include?

The checklist for a good lead magnet
A lead magnet is a tool that involves offering resources to leads in exchange for their information. This can include various things like ebooks, downloadables, webinars, etc. But, what aspects should it include?

Here are some things you should not overlook to make the lead magnet attractive:


Solving a real problem: Your lead magnet should focus on the pain points of the audience. Following this, it should provide a solution to it. If it doesn't provide something the audience expects, it hardly holds any value.


Provides one thing with substance quickly: The lead magnet should deliver at least one thing which the leads can get quickly. For instance, a downloadable PDF is gained instantly.


Specific: Instead of focusing on diverse topics, the lead magnet should be specific about the solution it offers. The more specific and detailed you are with the topic, the easier it is for lead conversion.


Instant accessibility: People always look for instant gratification. So, why not offer what they love? The lead magnet should be something that they can gain quickly.


Demonstrate your unique value proposition: This helps the leads in understanding what makes you stand apart from the crowd. It should portray your area of expertise. This will help in building the right impact and bring in conversions.
Lead magnet ideas you can try
Lead magnets are quintessential for your business sales. But, before that, they are even more important in building your email list.

When someone visits your site, you provide them with lead magnets as resources that help them in understanding your products. When they use it, they tend to come back for more information. However, for that, you need to build a good first impression. How would you do that?

Here are some lead magnet ideas that you can try:
1. Mini e-books: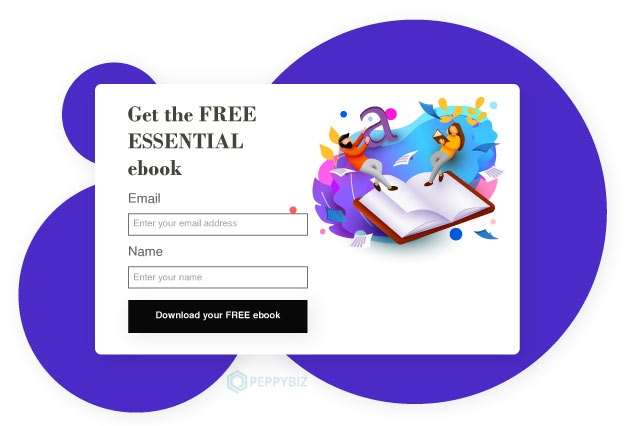 These are basically a compilation of your blog posts. It can involve a series of relatable and interconnected posts. Or maybe, a series of tools that users can opt for. This one comes in handy as it makes the life of the audience easier. Instead of providing them with scattered data, you are providing a convenient bundle to the leads.

For instance, you are running a digital marketing platform. You can provide the audience with a guide, for example:
Tools that every digital marketer needs
Digital marketing: A complete guide to get started
A good example of this is Hubspot. They provide you with a complete guide on relatable topics. For example, an essential guide for internet marketing.

2. Checklist: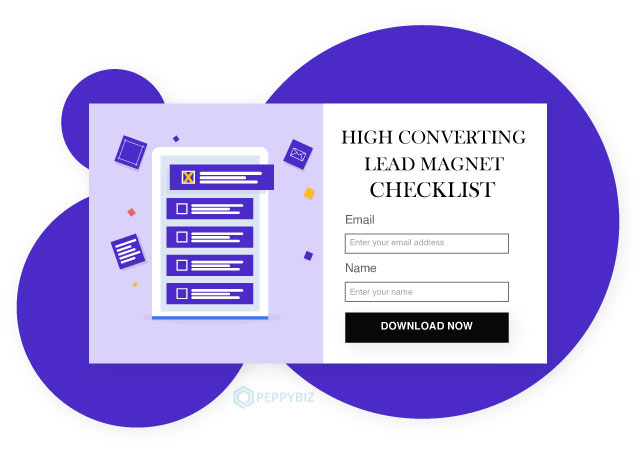 A checklist is quite easy to create. And even better, it brings in the most leads. They basically provide everything that your audience needs in a condensed format. Moreover, businesses can quickly create it without much effort. For instance, you are providing a how-to blog. You can easily convert this into a checklist.

Brownie points if you provide these lists in printable and editable format. This also allows the leads to build trust with the brand and stay connected for more resources.

3. Case Study:
These are created on very specific and detailed topics. However, if crafted well, they can move the leads to take action. If you find a potential lead, you can provide them with a detailed case study and analysis about the topic they were searching for. If they find it useful, they'll surely rely on you for more.

4. Webinar: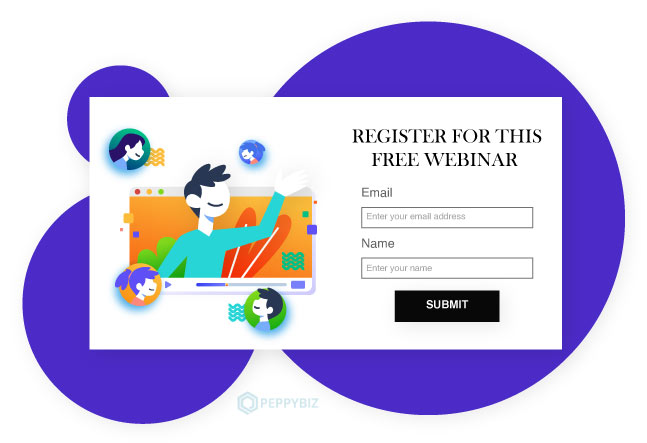 With everything going digital, webinars and lead generation comes in handy. Webinars are great to let the audience engage and know more about your business. They need not be lengthy. A quick webinar providing some valuable points on a good topic is a win-win.

A key reason why webinars work well is that it gets you emails of leads before they even attend the webinar. You can surely understand the marketing potential you can explore with a good email list.

But, during promotions, be clear about what you are offering. What will the leads gain? And how will you work with the turnouts?

5. Templates and spreadsheets:
These are yet another very popular lead magnets. A template provides an outline of what the lead is looking for. While a spreadsheet provides actual data or organization strategies.

The email templates are easy to create and quick to download. All you need to do is choose an enticing topic. While for spreadsheets, it can include topics like budget creation, trackers, planners, etc.

6. Tutorials: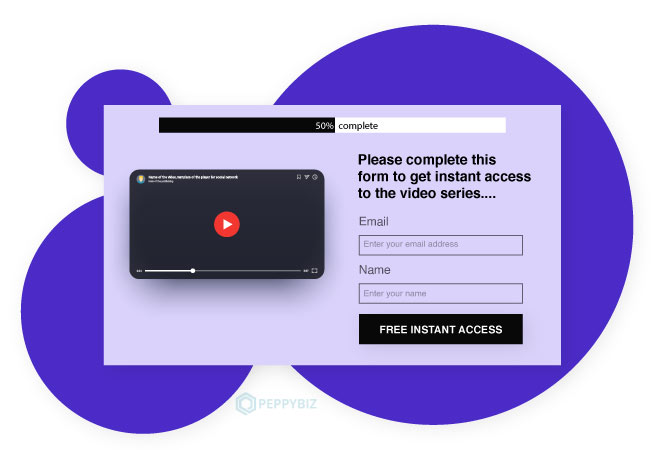 These are one of the easiest ways to learn something new. A tutorial is content that teaches something to the audience and is quick to create. However, businesses must do enough brainstorming to put forth a topic that is generic and detailed. This can involve offering a PDF, video or maybe a series of emails.

These are just a few ideas that work well as strong lead magnets. However, as a business, you can always experiment with them.

For example, Marketo provides their leads with a short 4-minute video which is a demo of how a lead magnet works. This basically makes the people try out their tools.
How to create a lead magnet?
Once you have the ideas for a lead magnet, now you might question how to create them? Here are the steps you can undertake for a seamless lead magnet generation:

1. Generate ideas: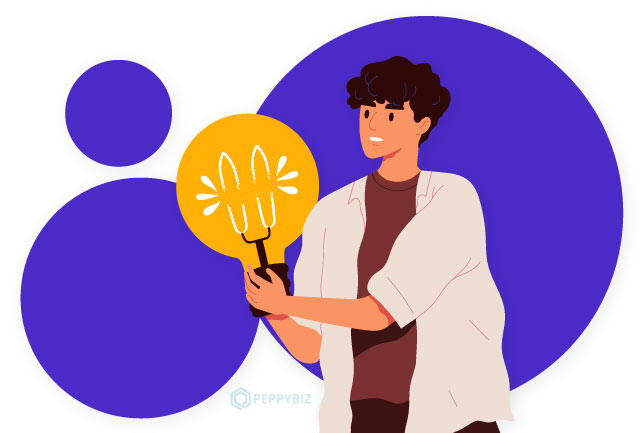 Which content is the most suitable? What will bring in more leads? What works well for the target audience? Answer all these questions and choose the right option for content curation. 

Organize your ideas in a spreadsheet and see which is a more favourable option. What end result are you expecting? Once you know all the situations, you will get ample lead magnet ideas easily.

2. Lead magnet creation: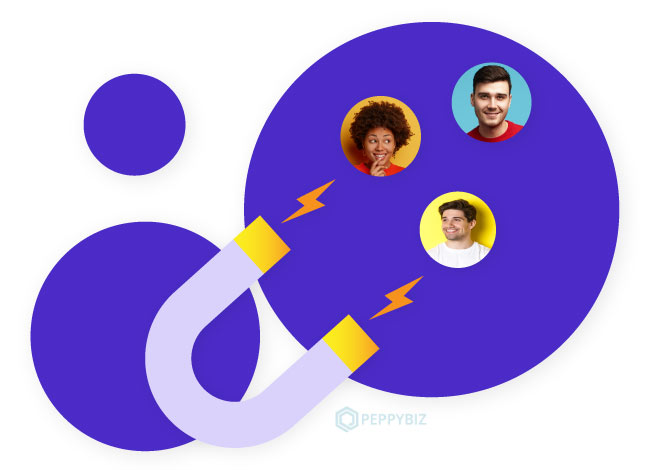 This is a crucial step. It involves making an outline of the content followed by writing it. Plan the pointers you have to include in it. You can even opt for lead generation tools and software like PeppyBiz, which can help you with the process. 

3. Lead magnet designing:
Once you have the content sorted, you can start designing it. Ensure that the look of the design is professional and signifies your business. You can look for various design recommendations across the web, or just get it done with software.

4. Put the lead magnet together:
This is the final step. It involves combining all the content and putting it together in the desired format. It can be a PDF, video, downloadable, etc. Now, all you have to do is, put it out there on your website. But, how?

A lead generation software is an answer for it. It helps you gather the lead data, segment it and send them the resources. One of the best examples of lead generation software is PeppyBiz. From focusing on valuable leads to converting them, they help you throughout the process significantly.

Conclusion:
So, without any further-a-do, start putting all your lead generation strategies in one place. Instead of wondering how to get the traffic, just focus on the led magnets and they will do the work for you!