What Are Knowledge Management System | Types And Examples?

In today's blog, you will learn about what is a knowledge management system and how it can help in providing better customer support.
How do you usually get to know about a business, brand, or organization? It can be through acquaintances, communities, or social media platforms.
What is the first thing you do to know more about it? Search for more information about it. But what if you don't find any information? You will lose interest in it and move to some other source.

Consider another scenario. You run a restaurant. You get an order for the same dish multiple times. This does not mean that you will opt for the same recipe every time you make that dish.

These are some instances where the role of the knowledge management system comes into action. But, what exactly is a knowledge management system? What role does it play for an organization? How to develop it?

Let us answer all these questions for you. We will walk you through all the information about the knowledge management process.

What is the knowledge management system?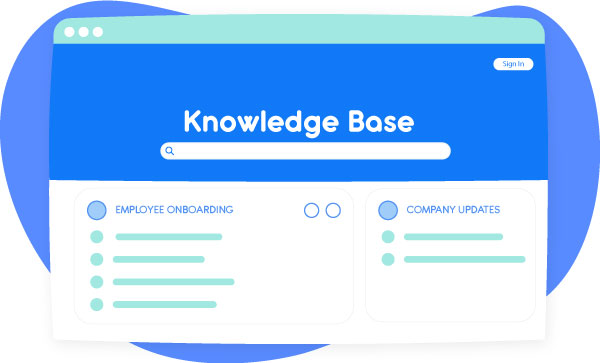 A knowledge management system is an IT system that stores knowledge about an organization. It improves, understands, and collaborates with the daily tasks of the organization. Put down in simple words; it is like a catalog. It helps in finding the required information at the given place. This helps in the effective working of the team and delivers the right information to customers.

You can't always go around calling your customers and solving iterative queries. Neither is it feasible to call customers individually and attract them towards your organization? A good knowledge base system allows you to answer customer queries in real-time.

Apart from this, are you wondering what other benefits it offers? Why should an organization integrate a knowledge base system? Here are its benefits.

What are the benefits of a knowledge management system?
Every organization wants to stay updated and deliver the right information to their customers. A knowledge management system helps all sorts of companies for internal and external operations. The knowledgebase system offers several benefits.

1. Self-reliant customers: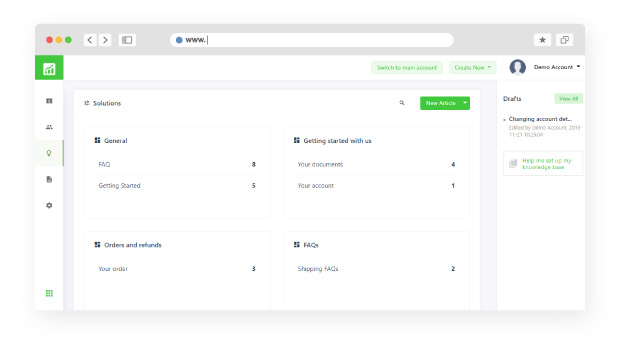 It makes consumers free to find solutions. The customers don't always want to contact another person for every problem. With the appropriate documentation, they can easily find answers to the most common questions. It also leads to a decrease in the number of tickets. It is like a 24/7 support system without human interaction.

2. Answering the frequently asked questions: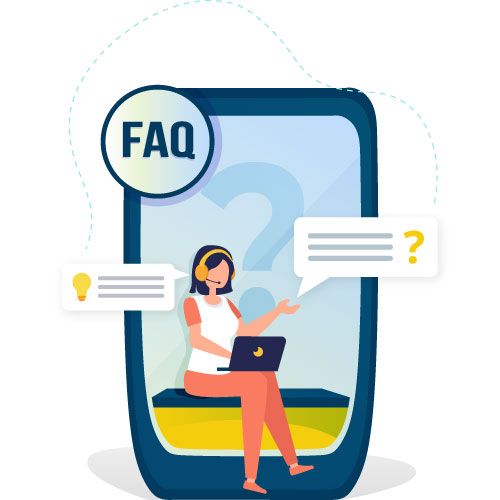 These questions mainly cater to the needs of potential customers helping them better understand the organization. It further provides you with an insight into what customers searched the most and further solve their queries. Grouping the questions in one place even answer some questions that customers didn't know or think of.

3. All updated information at one place: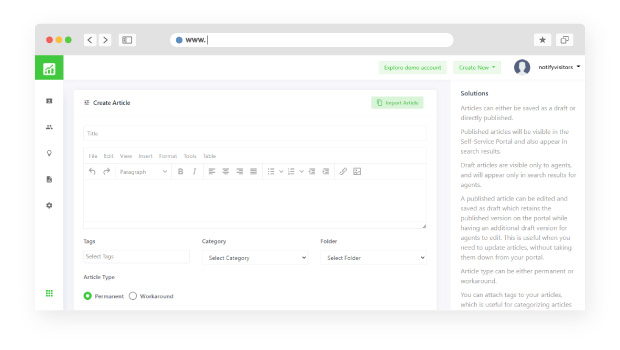 No customer wants to go back and forth to find answers to their problems. With a knowledge base system, you can provide them with all in one place. While arranging files and folders can be chaotic, this organizes it all. You can even add temporary and permanent articles on this system. This helps in providing the necessary information at the required time.

4. Conversion of support emails to knowledgeable articles: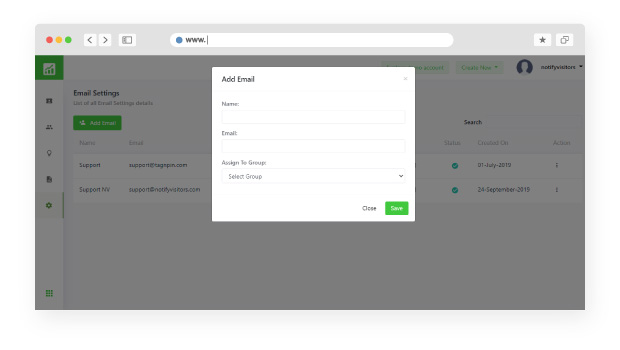 You surely want to save your team from the efforts and time of typing the long reply emails. Even if you get iterative emails, you can forward the knowledgeable articles that help resolve their issues. If they still have problems, they can reach out to the customer support system.

5. Reduction in wait time:

The faster you respond to your customer, the better your impression is on them. With the 24*7, 365 days availability of knowledge base system, half the queries are already resolved. With many customers being able to find their way, the number of tickets arising also decreases.

6. Provision of detailed information:

There are instances when on call, you might miss out on several points. However, with the knowledge base system, you can provide the customers with complete information without missing out on any points. You can provide online videos, reading material, or images to deliver knowledge.

7. Efficient scaling of the team:

As the organization starts growing, so should the team. Growth poses two main challenges for any organization. The first is an increment of contact volume. The second is rising complexities. With an increase in the number of customers, it becomes essential to have a team.
But it can be an expensive affair to have more employees. So, it is a good idea to use the knowledge management system effectively. Try keeping both employees and customers on the same page by providing them with appropriate information.

Once you know the benefits, it is important to know how to take forward the knowledge management process. Let us walk you through it.

What is the knowledge management process, and how to do it?
Does this sound like a complicated process? Well, not really. The only thing you need to know is to have sufficient knowledge about the organization. This helps you in providing information to customers. The knowledge management process takes place as follows.

1. Categorization of topics:
Understand what all your customers expect. Divide the topics accordingly. Make sure that you can answer all the queries. In the case of departments, you can divide the questions.

2. Supplementary resource link:
To help customers gain a better insight into the topic, provide supplementary links. This can be of webinars, videos, or other sources. This helps customers understand and have a clear understanding of what you are trying to explain.

3. Content production:
Do not rely on other sources to produce your content. Make sure whatever you deliver is authentic and related to your organization. Alongside, constantly update whatever content you upload. E.g., if you are uploading information about a phone, update it if any new features are added with time. This also leads to customer trust, and they keep coming back.

4. Add a feedback mechanism: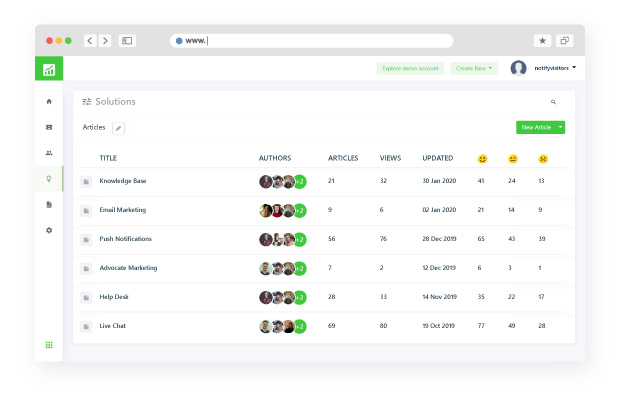 To constantly improve your content, add a feedback and review section. This helps you know what customers are liking and what you can add to the content.

Types of knowledge management systems
If you are wondering, that is all about knowledge management systems, not yet. There are several types of these knowledge management systems. These include:

1. Expert systems:
This system is mainly opted by experts to diagnose any problem. Usually, the domain experts use this information.

2. Groupware:
This involves the facilitation of collaboration between the workers. The knowledge system allows the employees to share information within themselves and assist each other.

3. Document management system:
This allows users to share information effectively. They can store and share information.

4. Decision support systems:
This type of knowledge management system allows users to make informed decisions. They can make use of the information to know the for-and-about of the organization.

5. Database management system:
This system assists in managing, storing, and retrieval of information. This further assists the individual in collecting the required data.

6. Simulation systems:
They model a real-world scenario. This system further tests the effectiveness of these scenarios with their compatibility in the real-world.

Examples of knowledge management systems
Are you still unclear about how the knowledge management system works? Are you still having questions about its benefits? Let us help you understand it better with some examples.

Tableau's knowledge base: It specifically provides a search option for users to get solutions to their problems. Additionally, they also have a tableau community. This allows users to bounce their ideas off. An efficient knowledge base system provides education features like classroom training, webinars, videos, etc.

Survey monkey: They allow users to search for queries using keywords and topics.

Microsoft: They provide educational information to their users. This is imparted through videos, training, and even talk sessions. This surely helps in building a trustworthy customer base.

Canva: They provide user-friendly navigation of the knowledge base. You can easily find the answer to all queries.

Evernote: They do not just provide you with directions or information about the company. They also provide you with the right way to reach out to them.

Google Analytics: They provide you with their predictive search engine. This helps users understand what the brand is about and how it works.

So, many organizations are incorporating the knowledge management system. If you are planning to do so, you even have to option to outsource them.
We at PeppyBiz provide you with the option of outsourcing your knowledge base system. We help you in managing both the internal and external operations with ease. We offer several features according to the compatibility of your organization.

Conclusion:
To summarize, many organizations might end up ignoring the importance of a well-developed knowledge base system. It plays a key role in customer attraction and developing their trust. This helps in the customers becoming brand advocates.
Further, it increases the retention rate because you don't have to bounce from one platform to another, looking for answers. So, if you plan to grow your organization, having a knowledge base system is among the key elements.