30+ IT Help Desk Statistics You Needs to Know in 2023.

Here is this article you get to know about the IT help desk statistics you must be aware of so let's get started without any further delay.
Consider the situation. You visit an online store. You buy a t-shirt. But, when delivered, it does not fit you well. You return it and request a refund on the amount. However, even after 15 days of the request, there are no updates on the refund. What will be your first point of contact?

Undoubtedly, it will be a service helpdesk. If they fail to resolve your issues, you will surely have a bad takeaway of the business name. This itself justifies the need for customer-centric services in businesses. These play a crucial role in determining its operational success.

The availability of advanced technologies makes it easy to provide remarkable customer service and support to all its users. Whether it is a small scale business or a developed one, it is important to retain every consumer. Unlike the earlier days when the focus was on marketing and building a brand, the notion has changed nowadays. I9t has shifted towards a reliable and efficient help desk service system. To prove this, here are some IT help desk statistics.

IT help desk statistics for every business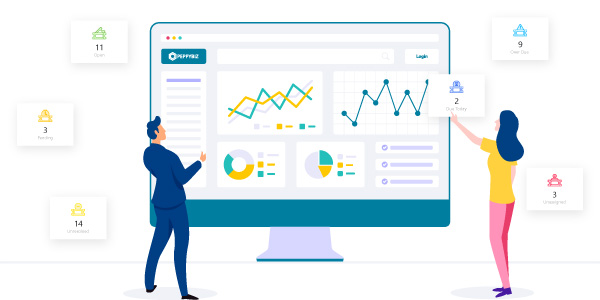 Many businesses tend to ignore the importance of a high-functional helpdesk system. Moreover, what's even important is to look at the statistics of how the helpdesk works. This will help you improve your business operations. Alongside, it helps in building customer relations and building their trust. To help you understand better, here are some IT help desk statistics you can look at.

Employee satisfaction is correlated with customer satisfaction. Employees are the ones who look after the customers. In case the employee is unhappy with their role, they might end up disrupting consumer business relations. Along with this, the quality training of employees leads to better performance.

As per the IT help desk statistics provided by Zendesk, about 492 tickets are received by the internal support system. Following this, the teams can resolve 69% of them in the first go.

However, it is essential to have a highly-skilled team, as the statistics consider leadership and communication among the quintessential skills for service desk employees.

Once you have a good team, retention is its counterpart. You do not have employees leaving now and then. About 37% of the companies provide their service-desk employees with pay raises based on performance. And, based on inflation, it is 27%.

Alongside, when the service desk employees are hired, they usually have to go through 10-80 hours of the training process. While 69% of them additionally receive 10-40 hours of training every year. The metrics of key skills of training are:
Service desk procedures (80%)
Product Information (68%)
Specific IT skills (63%)
Security policies and their procedures (42%)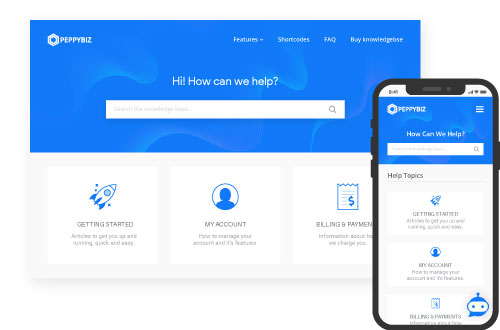 If you want high customer satisfaction, the best results are those of live chats and voice calls. Still, the majority, i.e., 98% of the service desk issues, are resolved over calls. The second on this list is emails. However, considering the statistics, alternative options are getting popular.

With the current data in hand, many customers are opting for self-service. The other way of reducing the burden on the helpdesk is through the knowledge base and remote support. You can benchmark your team's performance by analyzing the statistics and metrics against the industry competitors.

1. Staffing statistics for service desk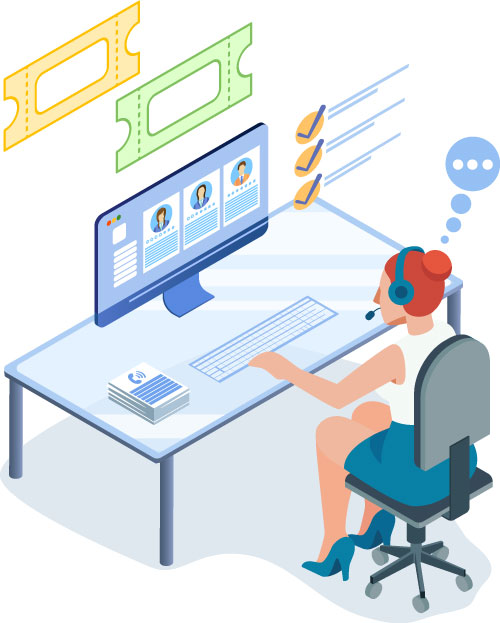 1. In 2018, about 36% of the service desks planned to increase their staffing levels.
2. The service desk analysts earn an average salary of $41,500.
3. For the service desk supervisors, the average salary (starting) is $58,500.
4. The service desk managers earn a starting average salary of $79,250.
5. However, among all this, the percentage is constantly declining from 45% since 2015. This is an outcome of the adaption of new technologies that come with automation.
2. Employee retention statistics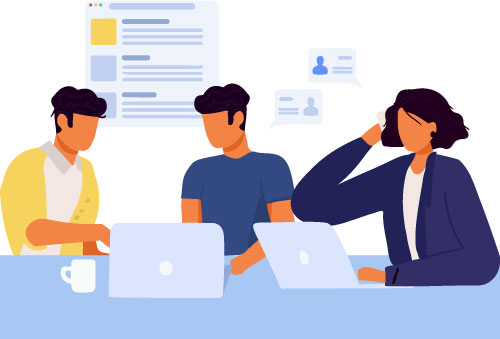 6. Staff morale surveys are conducted regularly by 66% of service desks.
7. Customer satisfaction is directly related to employee satisfaction, which leads to an increase in turnover and a decrease in absenteeism.
8. Employee satisfaction is also related to ongoing training, which increases the happiness level of employees.
9. Nowadays, according to statistics, the retention rate is directly related to the retention rate.
3. Statistics for training and development
10. Additional training of 10-40 hours is provided to about 69% of the employees at the service desk.
11. The most popular certification that service desk employees receive is ITIL.
12. First contact resolution rates are higher in the case of companies that dedicate more time towards the initial training of employees.
4. Statistics for business operations
13. ITIL framework is used by about 86% of the employees in the service desk department.
14. About 77% of the service desks sign up for SLAs (Service Level Agreements).
15. 69% of the internal support tickets are solved in the first click according to statistics provided by Zendesk.
5. Statistics for customer satisfaction
16. The most popular and preferred ways to measure customer satisfaction with the service desk is an email survey, which is 97%, and call monitoring which is 33%.
17. Service improvement plans are made by gathering information from 56% of the service desks.
18. For internal support teams, the average customer satisfaction is about 95%.
19. The alternative methods of contact are still gaining popularity for the customer support system. These include emails, calls, and others.
6. Technology statistics
20. The average amount spent by the service desks on staffing is about 68.5% of their budget. While only 9.3% of the budget is spent on technology.
21. About 91% of the service desks are keen to offer more self-service options to their customers in the future.
22. The resolution rate at the first level is at an average of 74.3%
7. General helpdesk statistics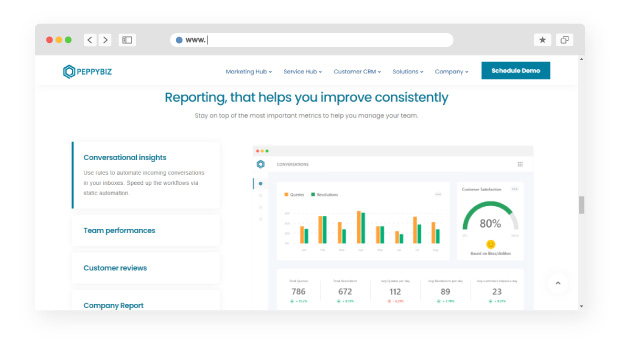 23. Due to poor customer service, about $62 billion is lost by the companies in the US every year.
24. An ROI of $3 can be reaped for an investment of every $1 for customer service and helpdesks.
25. Just by improvising customer support, a company having a turnover of $1 billion can reach up to $823 million in revenue generation in just 3 years.
26. About 75% of the shoppers coming to the customer support channels expect high consistency.
27. If customer support people are aware of the customer's interactions and problems that people have faced previously, 38% of the customers are satisfied and feel valued.
28. For all the customer support employees, about 40% of the people feel that social skills are quintessential.
29. To get improved and seamless customer service, about 68% are willing to spend more amounts.
30. Technology provides and improves customer service operations according to 52% of the brands.
31. According to the number provided, by 2023, the helpdesk market share is likely to reach $11billion. That's surely a whopping number.
While these are just numbers, they help in making the decisions for business improvisations. But, the helpdesk is different for every business.
Moreover, every industry and business is different. And so are their issues. So, to understand the success and failure ratio for any business, what should be done?

One of the most crucial things to do is to set-up the KPIs (Key Performance Indicators). They do not just help the team in forming an accurate picture. But, they also provide a baseline against all industry indicators.

Once you have the IT help desk statistics, it is also important to know exactly the helpdesk. Alongside, what are the metrics on which the helpdesk system works? What are its benefits?

What is a helpdesk?

In the digitally growing world, every customer wants to feel valued. Apart from marketing and personalized branding, one important aspect that everyone misses out on is the helpdesk. Businesses tend to overlook this aspect a lot.

A helpdesk can undoubtedly be called the spinal cord of a business. It is a team that supports customers at every step of their journey. It involves everything, from queries about products to any other questions. It is a customer support team. It can either be a software or manual team.

Which helpdesk software should you pick?
The number of options for helpdesk software to choose from can be confusing. But, if you are looking for an all-in-one platform, PeppyBiz is the perfect option. Here are all the helpdesk features that it offers.
Multiple inbox sharing to get rid of the email clutter
Team collaborations to avoid missing out on any queries
Tracking the performance of your team
Customer communication management
Automation of customer support
The list does not end here. There are ample other features available.

Conclusion:
To summarize, a good helpdesk can help your business go a long way. All you need to do is find the perfect fit according to your business requirements. After all, the helpdesk plays a key role in customer relationship management and business upscaling.