10 Reasons Why CRM Is Important for Business Growth.
CRM is the abbreviation for "Customer Relationship Management." Initially, this term was used to improve customer service. However, today, it encompasses all the tools, techniques, technologies, and strategies used by enterprises to acquire, retain, and engage customers. So let's get started with today's blog on the importance of CRM in business growth.

CRM software collects customer data such as their info, online behaviors, and purchase history from various channels and stores these in a single platform. Using this information, it interacts with your customers and potential leads efficiently and smoothly. This works to increase your overall profits.

So, CRM's importance in your marketing, customer support, and sales activities cannot be underestimated. By giving you access to real-time customer-data, it lets you take big advantage of today's digitalization. No wonder CRM is currently the biggest software market in the world. It is one of the best technological assets that your firm should invest in.

10 Reasons that Tell the Importance of CRM for Business Growth
A report by Buyer Zone (now Business.com) says that 91% of companies with more than 11 employees use CRM software. If yours is one among the remaining 9% who hasn't yet realized the importance of CRM, go through the following ten reasons why it is crucial for business growth.

1. You get wholesome customer data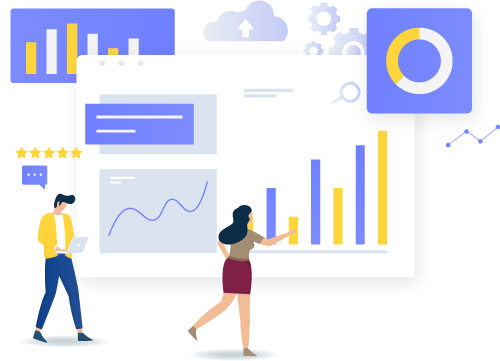 A CRM system will provide you with extensive data on your customer habits and trends. You get their whole history across channels and devices. You even get their details from those times before you installed the system. This lets you thoroughly analyze each customer's preferences and behaviors and thus fine-tune your products and services to suit those.

This way, you can acquire new customers while retaining existing ones. Further, you gain a record of your contacts and leads, which you can access whenever needed.

2. You become more customer-oriented

A CRM system provides you with a deeper look at each customer's purchase history. You acquire details like what they purchased, from which brand, where, at what time of the day or year, and at what price. By analyzing this, you get a complete overview of each person you connect with. This helps you understand what your customers are looking for. Hence, you will be empowered to become more customer-oriented.

3. You can address customers more specifically

The customer segmentation tool in a CRM system allows you to group your customers into different segments. You can do this based on their demographics like age, location, gender, etc. and their preferences related to products, pricing, incentives, purchase history, etc. This kind of segmentation facilitates targeting your customers more specifically.

For, you can create personalized messages to suit the interests/behaviors of individuals in that segment. Studies say that segmented marketing campaigns enable firms to increase their revenue generation by 760%.

4. You get to optimize conversion probability

By using a CRM system, you can track down the time of the day when a customer is likely to visit your site to buy. You can also find the time of the year or the season in which a product is likely to be in demand in a specific area. You can use all this information to present the right product at the right time to the right audience.

The importance of CRM in providing you an edge over your rivals can be understood here. When your competitors are trying to work out what the target audience is seeking, you would have already dispensed it to them.

5. You get to retain your customers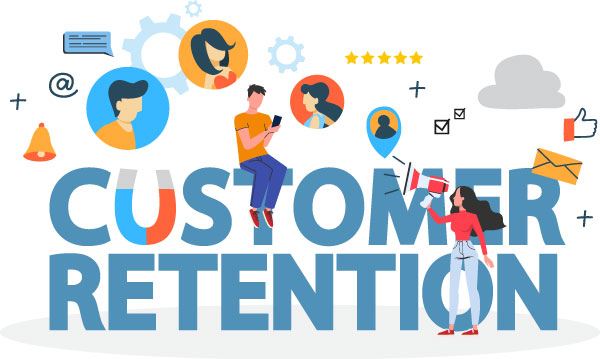 Since a CRM system collects and stores extensive customer data at its platform, you have a wealth of information at your disposal. It can be used to respond effectively to client demands, give thoughtful assistance to them, personalizes the interactions, present tailor-made offers, and consistently take their needs into account.

With such a focus on customer engagement, you work to retain your existing customers, which is CRM's basic objective. For, happy customers stay with you and become loyal, long-term clients. Thus, having a CRM installed can be one of the best customer retention strategies to follow.
6. You gain easy access to your data from anywhere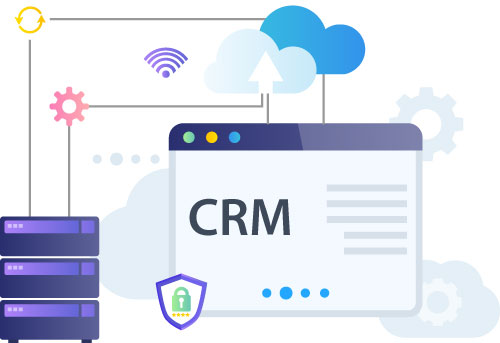 Your data on a CRM system is centralized. So, any authorized person can access it from any authorized device whenever required. This prevents you from missing any good opportunity. This also saves you a lot of time that would otherwise be wasted waiting for the data to be extracted or the system to upload.

The easy access to data also increases your productivity, which boosts your business's reputation and increases its revenue generation.

7. Your business reputation grows

A CRM system helps you be prompt and perfect in every aspect of your dealing with your consumers. This carves an excellent brand image for you. Customers will start looking upon your firm as one of the leading ones. It won't matter that most of it is due to a software system if your human staff know the right way to handle it.

Further, at one point, your customers will become loyal to you. And these loyal customers will spread word-of-mouth publicity of your brand through social media networks. This will boost your brand further and secure a steady future for your business.

8. Reduces labor and expenses

A CRM system automates most of the repetitive and regular tasks in your business processes. You can automate tasks like creating reports, addressing legal issues, sending emails and reminders, and more. You can plan and manage the freed up time for more productive purposes to increase revenue. This also eliminates a lot of paper costs and wastes.

Reducing errors, production costs, sales representatives, and customer support service maintenance are other ways in which a CRM system reduces your business' expenses. It also indirectly helps reduce costs in acquiring new customers. For, as mentioned earlier, your happy existing customers will recommend your brand to others for free.

9. Speeding up sales

An area that usually takes a lot of time is the sale conversion. It is the time taken for completing a single sale. The importance of CRM can be realized here. When your sales team has a CRM, they will get real-time info on customer transactions. They become well-informed of what exactly the customer wants. So, they can act fast to quicken sales.

Other ways in which CRM helps in closing sale deals is by streamlining the entire sales cycle, sharing relevant customer information across the team, monitoring the sales cycle closely, and creating a personalized experience for each prospect.
10. Increasing coordination among multiple teams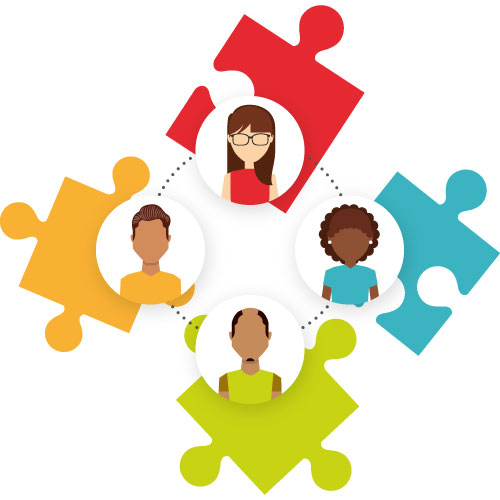 Every active sales process constantly puts forward multiple requests and never-before scenarios. Only with the right means of coordination and collaboration, you can prevent the occurrence of discriminatory decisions. CRM facilitates different teams of your company to easily access the merged business-relevant information from various departments at a single easy-to-access database. This helps them in making the right decisions.

For instance, your sales and marketing teams can share the same information for closing the deals more effectively and rapidly. They can even coordinate to make customers happy with after-sales service.

Thus, a CRM system can work to uplift your business' revenue generation in many ways. With such a realization of CRM's importance, more and more firms, including B2Bs, B2Cs, SMBs, and enterprises, are turning to CRM. Now let's get to know some of the best CRM software available in the market.

The Best CRM Software for Every Business
1. PeppyBiz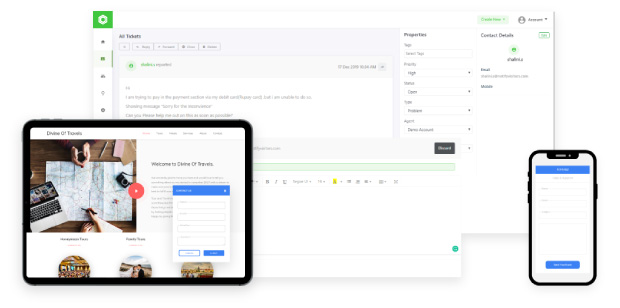 PeppyBiz CRM helps generate a unified user profile, track user events, segment users, and allows marketing tool integration. With its unified user-profile creation, you get to know the journey of each visitor across your site. You can track user events like product searches, form submissions, abandoned carts, button clicks, etc.

You can segment your users based on their traits (phone numbers, email ids, account details, etc.) and online behavior and group them demographically. You can integrate your data with different marketing tools, including Google Analytics, Drip, mixpanel, BigQuery, Google Ads, Intercom, etc.

2. Zoho

Zoho CRM is easy to implement and intuitive to use. It has a clean and modern feel. It offers a range of functionality at an affordable price. Though it is not extensively customizable, you can still personalize it to meet your needs. You also can avail of several click-to-install extensions at the Zoho Marketplace to build a custom CRM solution for your business by yourself.

Zoho CRM sends you real-time notifications when there are customer interactions with your business. Its appealing features are AI, telephony, customer and vendor portals, etc. There is a free version to try.

3. HubSpot

HubSpot offers both paid and free CRM versions. Its free version comes with functionality enough to enhance processes and organization. Thus it offers easy entry for very small businesses into the world of CRM. Its email tools are compatible with Windows' Office 365, Outlook, and Gmail.
Its online library has plenty of training resources, including marketing plan template generators, learning guides, email signature generators, and invoice template generators. If you are motivated enough, you can use its array of options to customize your CRM solution.

4. Keap

Keap is an ideal easy to use CRM tool for small businesses, startups, and entrepreneurs. Its full-featured e-commerce, sales, and marketing tools are its main attractions. It lets you keep your customer data and your sales team's daily tasks organized at a single location. So, you can carry out your sales activities smoothly. You can also track your website traffic using it.

The tool helps you acquire and manage leads. It allows you to send automated texts, reminders, and emails. It has useful contact features like records of purchases and campaigns, form submissions, and data points. You can customize it as per your requirements. Its drawback is that it is quite expensive, with the basic plan starting at $79 per month.

5. Salesforce

Salesforce is an all-inclusive cloud-based CRM solution with an overall intuitive design. Though it has been designed for larger enterprises and businesses, it also offers a small business edition with excellent tools and resources at affordable pricing. The platform is user-friendly. It has features including contact management, opportunity management, lead generation, workflow automation, and sales forecasting.

It also has customizable dashboards, advanced analytics, call to action, and Appexchange free integrations. The tool helps your commerce, sales, service, IT, and marketing teams collaborate efficiently, even when employees are working remotely. You can try its 30-day free trial without providing your credit card number.

6. Less Annoying CRM

Less Annoying CRM is easy to implement and easy to use CRM solution, irrespective of whether you have prior experience using CRM software. It has been designed to handle all of your needs of CRM and sales. It is designed to be accessible not only across tablets and laptops but also through mobile phones.

The platform allows you to sync your Google Calendar with it. Unlike most other CRMs, this solution offers only a single all-inclusive subscription with free automatic updates. Further, since it allows unlimited contacts for all users, there is no issue with storage. Exporting data is also simplified with its one-click export options for both XLS and CSV files.

Rounding it all up, CRM offers numerous unmatched benefits for business growth. That is why its usage has dramatically increased over the years and is expected to increase further. It would be wise to adopt CRM for your business to stay with the trend and ahead of your competitors. There are many great CRM solutions with a plethora of useful tools. Do make sure that the platform you choose offers the features and functions your business needs.