How to Generate Leads: 20 Effective Tips for Your Business

Generating leads gives a superpower to your business. Several accomplished enterprises emphasize building a customer base to heighten their business. This makes it important for an individual to know how to generate leads. 

You can exhibit your product in the most appealing manner and offer it at an attractive price. Yet, it will not do any good unless the potential customers of the product know about it. Leads target the eligible prospects who can serve as potential customers or brand ambassadors. In the list of all the business goals, lead generation stands at the top.

Let us first get equipped with what is lead generation.

What is lead generation?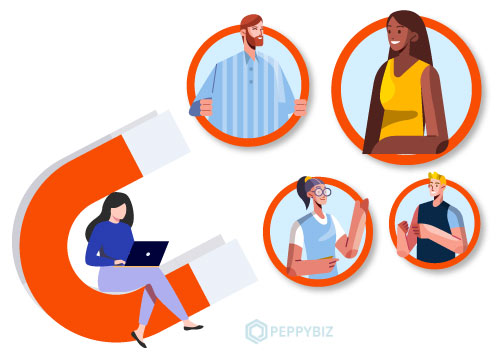 Lead generation is the marketing activity of stimulating and building attraction towards a service or a product. This, in turn, creates a sales channel and allows the business to foster the gathering till the point they buy the service or product.
Lead generation is useful for all sizes and types of business and business to customer and business to business spaces. Don't mistake by considering targeting people and generating leads as the same. Leads bring revenue to the business, whereas targets increase the traffic. 

Significance of lead generation
Before focusing on how to generate leads, it is necessary to learn their importance.

Lead generation is a crucial part of a business without which the business will face difficulties in expanding or making sales. Thus, a business must know how to generate leads. The present-day businesses are based on leads as it drives the qualified individuals towards its sales or products, who are entitled to become their future customers.

Implementing an activity to generate leads heightens brand awareness, constructs positive relationships, builds potential leads, which in turn, strikes the deal. An increased count of potential leads to increased sales, which furthermore promotes the growth of the company.

Plan your lead generation process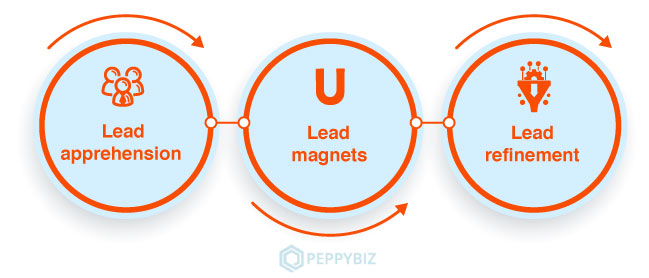 A lead generation tactic possesses strategies that appeal to fascinated targets and transform them into leads. Both business and business-to-customer lead generation tactics comprise four elements.

Lead apprehension is a means of gathering data from a lead. The data can include the name, contact details, or related qualifying information of the lead.
Lead magnets are the approach that converts qualified targets into potential customers or leads.
Lead refinement is the process by which the information of the lead is used to learn the probability of their sale.
The lead division is the activity of dividing the leads as per their habits, information, and activities.

Building quality leads that will transform into potential clients is a challenging task. However, when done in the desired manner, it will assist your firm in beating the competition and will help it to grow at a fast rate.

If you are perplexed about how to generate leads, here are some tips that will assist you.

20 Effective Lead Generation Techniques
1. Optimizing website for reformations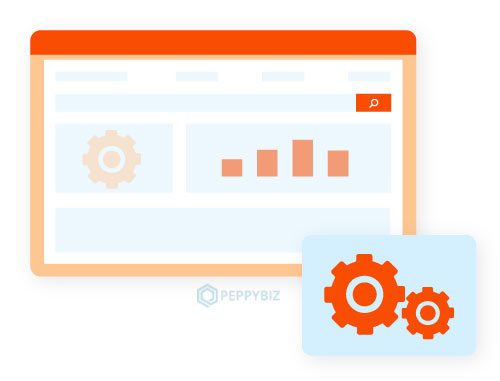 The lead generation strategies begin with your web pages. Building traffic won't do any good unless the visitors take some action.
Your web page must be developed in a manner to fascinate visitors to take some action on the website like fill their forms, subscribe or create an account, share some personal information, and many more. This not only makes them more driven towards your brand but also will help you to gather data for your leads. 

2. Cast a contest or a giveaway
A contest or a giveaway is an excellent means of generating tons of online leads and mails in a short period. Brands propose rewards or prizes to the participants and ask them to collect benefits by sharing, tagging, or referring to the business or its web page.

3. Drawing leads
Conducting an online quiz on your website makes your blog more alluring and engages increased attention from the audience. Moreover, it persuades the readers to drop their positive comments or feedback about your article and site. It strengthens your relationship with your customers and helps in generating more leads.

4. Create and evolve illuminating content
A communicative and satisfying content is a promising source for drawing traffic to your website. It needs to appeal to the visitors with its engaging content to grab more leads. High-quality serves as an asset and draws traffic on the web page. You can include videos, infographics, and images to increase engagement and share counts.

5. Incorporate a human touch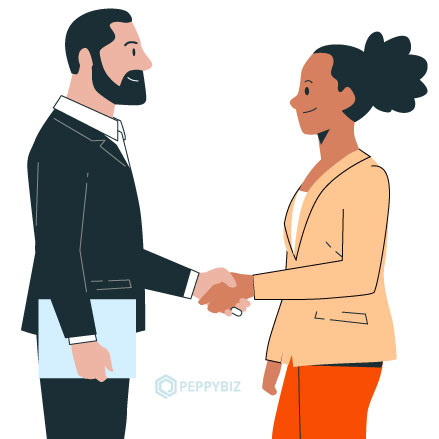 Constructing relationships helps in sales. Interacting with prospective clients is effective in drawing customers towards the brand. 

6. Make your tweets engaging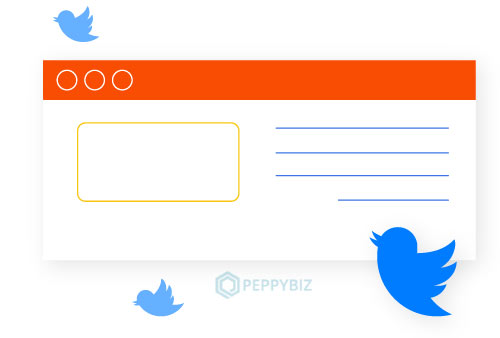 You can include images or fascinating audio with your posts to attract your visitors. Also, use hashtags to help customers find your content. 

7. Your signature is important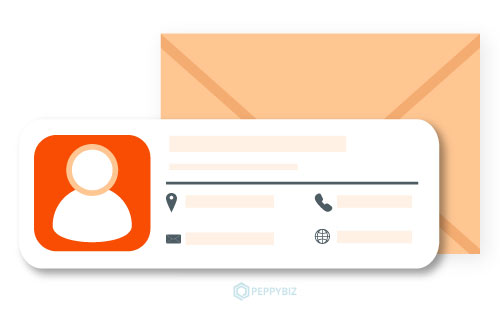 You can make your signature constructive by immersing a link that diverts the audience to the related content. Link integration establishes the most traffic flow to your blog. Implementing HTML codes in your emails makes the process more efficient and smoother.

8. Build an application
Statistics state that individuals spend increased time on applications as compared to websites or blogs. You can develop a creative application for your product or service to drive traffic to your business. It will also be a quirky element for your marketing strategies.

9. Interview influencers
Enlist the influencers who are respected and appreciated by your targets. Interview them for your website or social networking channels and ask them to leave positive comments for your product or service. Interrogate them with some sharp and quirky questions. It creates evidence of your reliability and enhances your possibilities of grabbing new leads.

10. Sharing videos online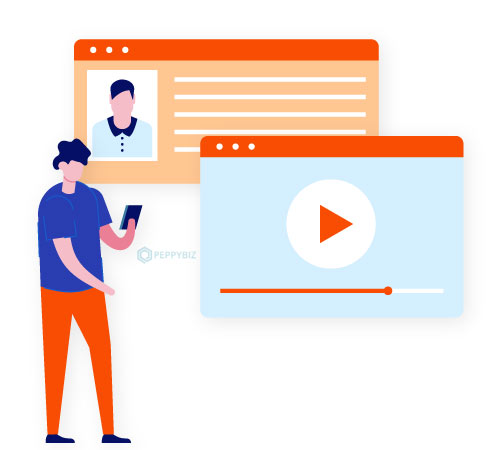 You can share videos on online networking sites. Posts on the sites remain there for an increased period, and individuals can access them from anywhere and anytime. Also, it enables them to send referrals. In addition, you can create your channel and post videos relating to imperative events, particular tutorials, and many more. 

11. Ask your existing customers for referrals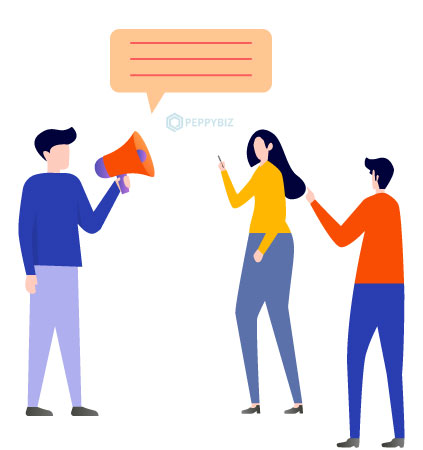 Develop a reward system for your customers, wherein they drive leads to your business in exchange for a discount or extra benefits. People trust and value recommendations from the people they know. Thus, encouraging your current customers to spread positive reviews about your business can be a powerful tool in developing traffic. 

12. Develop gated content
Gated content is the data accessible to customers after they have signed on the web page or filled the form. It helps in capturing leads and offers values to the customer for free.

13. Hosting events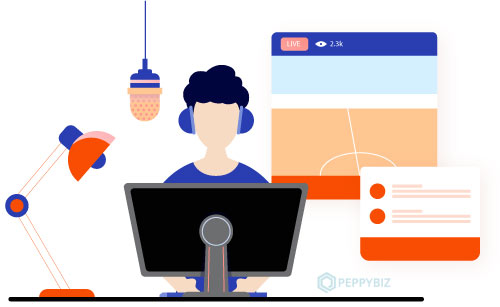 Lead generation tactics can occur offline as well as online. Hosting an online or offline event will attract customers and will help in serving them. It will also gather their contact information and details by event registration.
Live events help to associate with targets in real-time and give responses to their queries, answer their objections, learn about them and guide them towards sales. 

14. Retargeting audience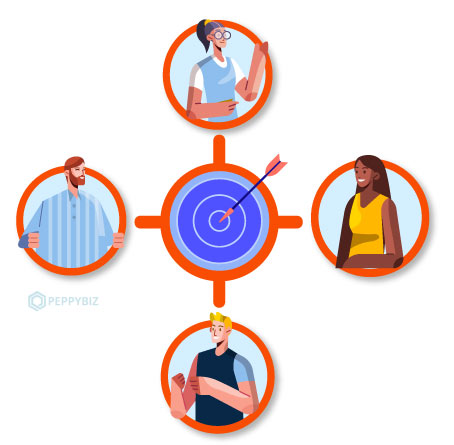 How to generate leads from the people who have already viewed but did not transform?
Retargeting customers ignites the existing spark within individuals who have previously associated with your business. Customers need to watch your brand a couple of times before converting. Thus, retargeting serves as a strategic means to guide them to buy the product.

15. Offering discount or coupon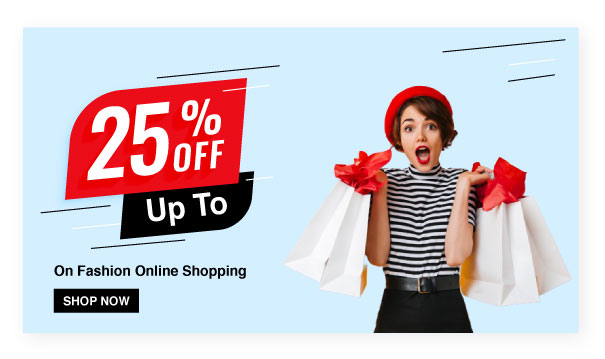 You can transform prospects who are fascinated by the brand by pleasing them with a discount or coupon. This allures reliable short-term and long-term leads. 

16. Emphasize quality
Do not waste your time on non-promising leads. Instead, research to ensure that you focus on leads who have a promising chance to buy your service or product.

17. Offer a free trial or freemium
Draw leads from qualified and interested individuals by providing them with a freemium service or free trial. Such services fascinate interested individuals who are not ready to make the buy. After the free trial ends, you can convert the prospects into paid customers by attracting them with your paid features and dropping them emails depicting the advantages of upgraded packages.

18. Digital marketing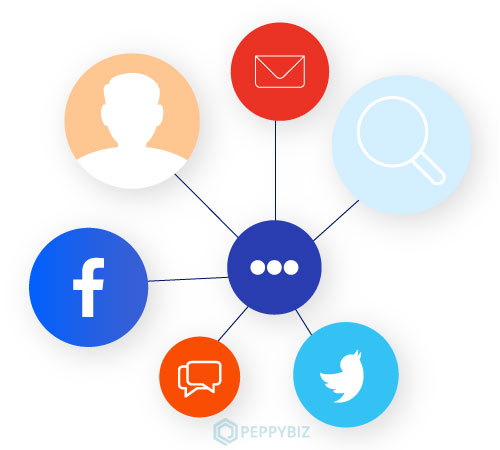 Social media holds much traffic, and posting about your brand over there will help in the online promotion of your brand. You can pay firms to market your brand on social media. It helps in targeting individuals on macro and micro levels based on geographical, psychographic, and behavioural segmentation. It allows you to associate with a specific assembly. 

19. Monitoring competition
Be aware of your competition and what your competitors are practising. Use the data to stand at the top.

20. Equip with the required tools
Track your returns on your investments and assign budgets via traceable and measurable channels. It allures leads irrespective of the platform you use.

Conclusion
A brand must know how to generate leads to give wings to it. Increased leads point towards more revenue, which in turn, delivers more profit.
A balanced flow of promising leads can help a business achieve heights. It will drive the required and timely demand that will grow your business. Driving quality and engaged leads is a steady process. Yet, using the right tools and strategies, the process speeds up.