Advance Your Business With Customer Support Software

In the current digital age, every industry needs to move beyond traditional methods. Along with this, the core focus of businesses is shifting towards customer support. To scale your business it is essential to incorporate advanced technologies. One of them is customer support software, which is completely automated. What oil is to the machines, are customers to every business. And this is where the role of customer management software comes into action. These software act as a bridge to connect the customers and the business. To build a stable customer base, it takes two things. These include trust and communication and not a viable option for all businesses to connect with every customer. Automation software solves it all.
What is customer support software?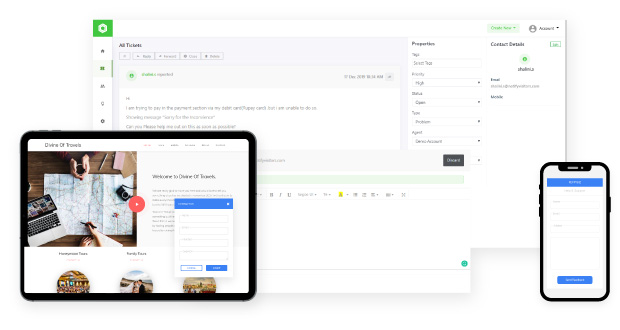 Whenever you visit a website, you find 'Get Help' or a live chat option. This happens with the deployment of helpdesk software. Customer support software eliminates the need for traditional methods like emails. Rather, it allows them to connect with customers and resolve their queries. In brief, customer management software manages customer operations for a business. The major benefit of this software is customer satisfaction. This is followed by customer retention and brand enhancement.
Features of customer support software
Many businesses nowadays are opting to outsource helpdesk software. This calls for software to offer the best and compatible features. Every software has its own set of features. The business can choose the most suitable ones as per the requirements. Here is a list of common features all customer management software provides:

1. Ticketing system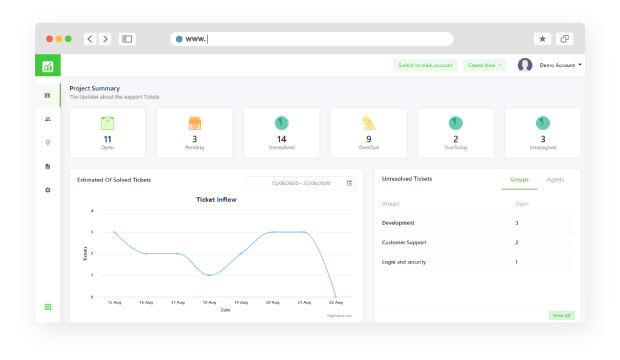 Tickets are quite a buzzword for all customers. The ticketing system allows customers to raise queries. They can further resolve it with tickets. Once a customer raises a ticket, it is forwarded to the respective agents. It allows businesses to track, analyze, and solve all issues. It is one of the integral workflow tools which works well across all industries and platforms. Further, the majority of ticketing systems offer high flexibility with several external integrations.

2. Chats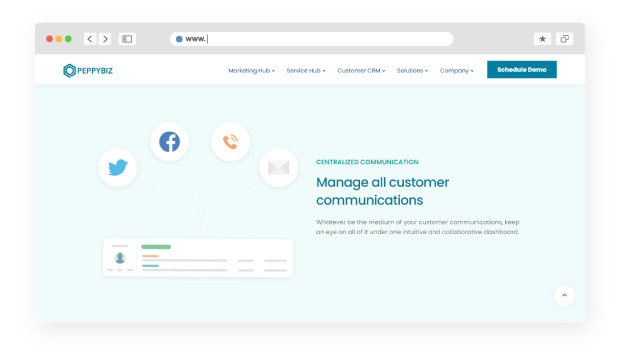 It allows real-time communication with customers. It acts as an integral strategy. With chats, the customers can approach the support system anytime they want. This further helps in increasing conversion rates as well. The customers can use them both through desktop and mobile, which makes it user-friendly and compatible.

3. Phone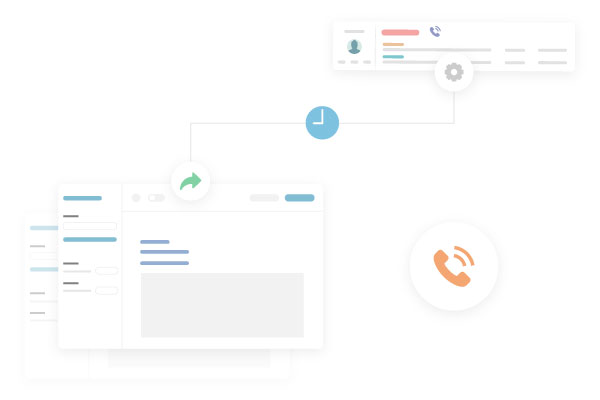 No matter how much we deny this, but for major queries, phone calls are the ultimate solutions. One-to-one interaction with customer support agents increases customer support more than any other method. With the call center software, businesses can integrate the calls better with customer service workflows.

4. Knowledgebase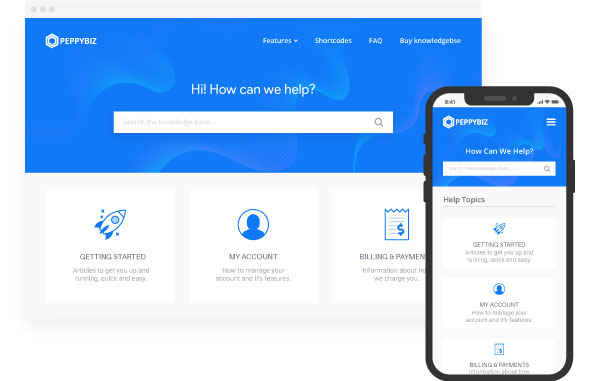 There are many iterative queries which the customers can solve themselves. A knowledge base acts as the space that provides answers to all customer queries. These self-service initiatives allow more than 80% of customers to figure out their queries themselves.

5. Messaging apps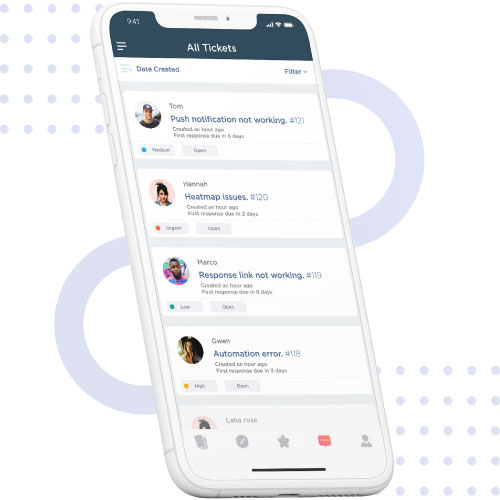 The customer management software has made interacting with the businesses available with a few clicks. It allows you to communicate with the companies across all social media platforms like Facebook, Whatsapp, etc. This convenience factor is a big advantage.

6. Artificial intelligence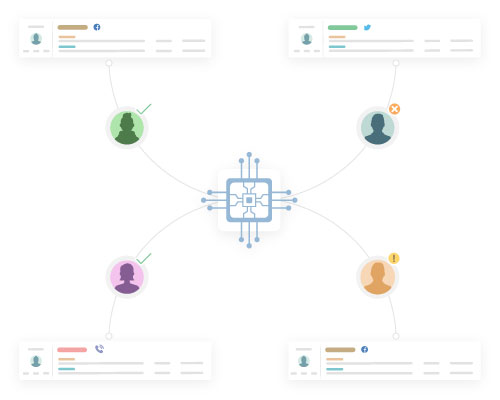 Almost all customer support software is integrating AI at some level or other. While it is not visible, AI is the future of customer support and other industries as well. One widespread example of AI integration in helpdesk software is chatbots. Under this, the system itself acts as a virtual support agent alongside this; it provides several growth opportunities for businesses as well.

7. CRM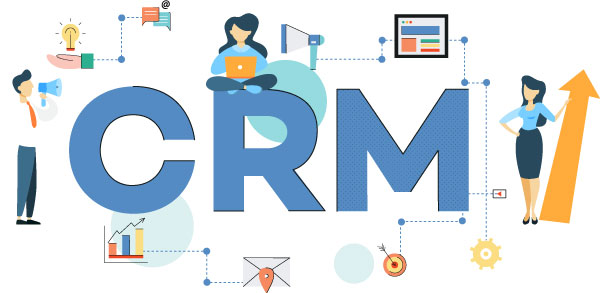 CRM and customer support software are interrelated. A good CRM system is quintessential for efficient workflow processes. And, a good customer service system enhances the flexibilities of CRM.
Types of companies that can use customer management software
There are several types of companies present in the industry. One common aspect among all is that they want to scale up and stabilize their businesses. They can do this only with efficient workflow management. And, customer support software is quintessential for it. The various helpdesk software vendors offer various pricing and options to choose from. Alongside, the types of companies to which the customer support software can be of help include:

Small-medium businesses: These businesses need cost-effective and simple helpdesk software. They have to accommodate all customers under one platform. They can use the customer management software offered by various companies for fast support and exponential growth. This eases them the pressure of customers, allowing them to focus on core workflow processes.
Enterprises: The helpdesk software offers flexibility to customer support operations and demands powerful software for compliance with the massive customer base. Enterprises need software that completely focuses on customers. This helps in better customer retention and brand reputation.
Startups: These are a trend. But, along with strategic planning, they need to dedicate a chunk of their focus on customers. They need a reliable yet straightforward helpdesk software. As neither they can invest ample amounts nor do they have an enormous target base. Further, with the growth of a startup, they can even opt for the software's advanced functionalities.
Tips to follow for good customer service
The customer service has set a front foot in all businesses. A company can afford to lose their customers under any circumstances. It is important to ensure the provision of good customer service to maximum capabilities. For this, here are some tips you must follow: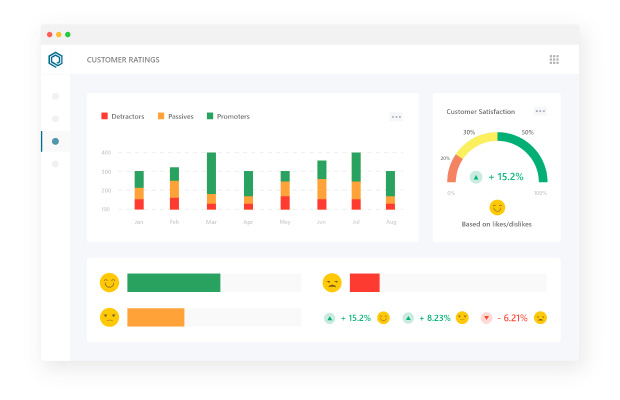 1. Provide customers with the best experience with your company: This is very important for customer retention and rebounding. A single bad experience with the company can ruin years of hard work and brand name altogether. So, to maintain this, ensure complete customer satisfaction. This not only builds the trust of customers but also helps in improving the company's performance.

2. Support portal: Try unifying all the departments at once place. It is a more flexible and viable option. It will reduce the chaos leading to faster functioning of all departments.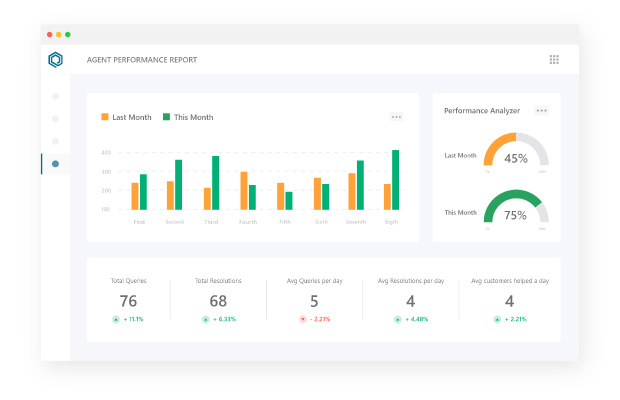 3. Real-time monitoring and analytics: Customer management software helps gain insights into how the system is working. Depending on the responses, one can revamp strategies and implement them. This will help businesses in saving tons of time and funds. You wouldn't invest in something that is not working well.
Best customer support software for your company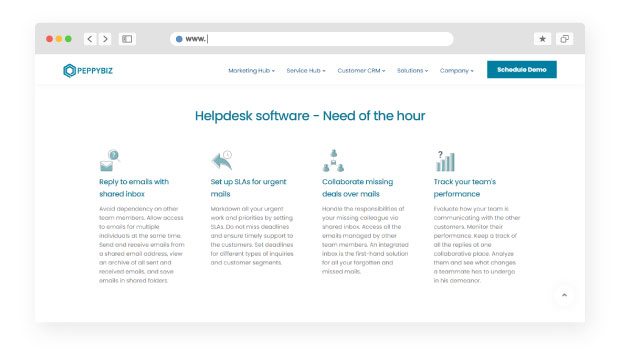 Not all businesses are the same. Nor are all customer management software. Each one offers some unique features or the other. So, if you finally want to incorporate a good helpdesk software, here is a list of the ones you can choose from:

PeppyBiz: A reliable helpdesk is an asset to the business. And PeppyBiz offers it well. Whether you have a small business or enterprise, PeppyBiz works well with all. Here are some amazing features its software offers:


Automation in customer support
Centralized system for real-time customer interaction
Team collaboration at one place
Web app helpdesk
Constant reports and analytics
Seamless integration of all apps
Elimination of replies collision
Zendesk: It is a fully-equipped customer management software. This is one of the most sought-after and robust solutions. It provides exceptional customer service experiences to customers. Alongside, the various features that it offers include:


A flexible and comprehensive platform
Raises work productivity
Improves customer experience
Affordable support costs
Provision of a suite of all features, including live chats, ticketing systems, etc.
It allows you to customize the branding for your company.
Freshdesk: It comes in with all the features that one expects from a standard customer management software. You can use the free trial they offer to check its compatibility with your business. Alongside this, it offers a unique feature of ticket time tracking. It provides a palpable experience for both customers and support agents.
Hubspot service hub: Hubspot is not limited to inbound marketing. Rather, it also provides an optimum customer service platform. It helps in reaching the utmost customer satisfaction with all its features. Along with the integrated inbox, it also offers a built-in feedback tool.
Wixnaswers: It allows businesses to choose from a comprehensive selection of features that it offers. It offers customized templates for your business. Additionally, it makes customer handling easier with streamlined platforms. You can access ample built-in software features for your business with a few clicks.
Live agent: It is an easy-to-use customer support platform. It also integrates all communication channels into one. Alongside this, it is one of the most trusted options for live customer chats and support options. You can try out its free trial and check its suitability for your business.
Conclusion
To summarize, with all the customer support software in hand, you can make all the voices heard. Long gone are the days of traditional customer support, when you had to make phone calls. Nowadays, automation is the ultimate savior. Many businesses can also integrate advanced technologies for a customer-centric delivery approach. These technologies include ITSM (IT Service Management) and AI (Artificial Intelligence). The software mentioned above makes it easier to outsource your services and get maximum outputs for it.