What is Customer Success Manager and their Roles & Responsibilities

No business can make it big today if it does not practice a customer-centric strategy to run its business. Therefore, a practice that keeps the customers as its main focus is crucial for a business's success.

A customer-centric strategy helps businesses build strong and deep connections with their customers that leave an everlasting impact to retain and get new customers on board. However, that strategy calls for insights into what the customers want and what would satisfy their needs.

Not all the employees of the business are in direct touch with the customers and thereby require an expert whose job is to focus on understanding the 360 degrees of the customer's needs. Such an expert is a Customer Success Manager (CSM).

This blog is going to be your ultimate guide for knowing everything you need to know about a customer success manager.
What is a Customer Success Manager?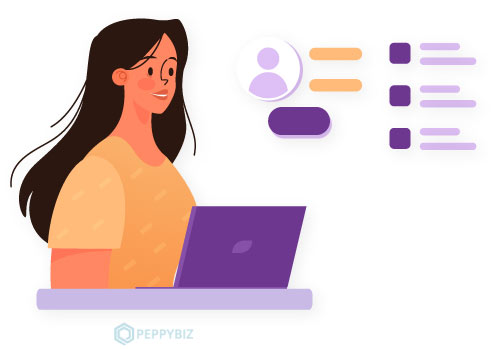 A customer success manager is the one that guides the customers by ensuring all support and needs once the customer transforms from a sales lead to an active customer of your product. This includes introducing them through the product and its features, guiding and advising them on buying decisions, and ensuring that they've received all the necessary tools.

A customer success manager helps build customer loyalty and everlasting relationships that leave a positive impact on the customers. They tend to stay with the customer as long as the customer continues his journey with your business.

It is a relatively new concept that businesses are exploring but according to research, this designation has fostered the annual growth rate for businesses by 34%.

Wondering how's that possible? Let us get you to understand the roles and responsibilities of a CSM to justify the growth rate.

What are the 5 Key Responsibilities of a Customer Success Manager?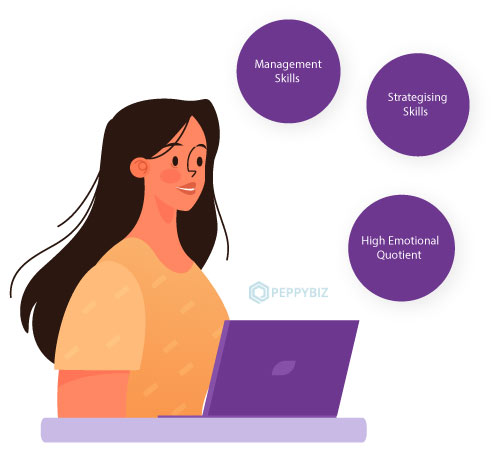 CSMs perform a number of responsibilities and build a mutually beneficial relationship with your consumers, from the beginning till the end. In the section below, we'll go through a couple of those responsibilities. 
1. Getting the Customers Onboard With The Business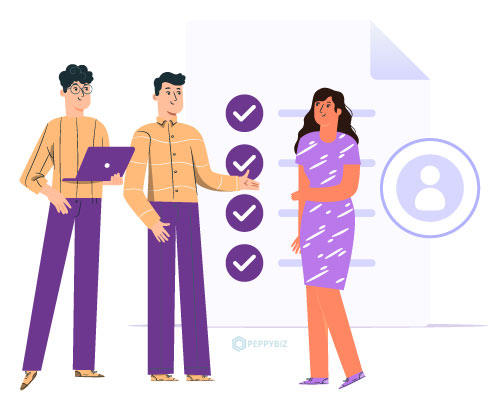 A good CSM focuses on designing a well-thought customer onboarding framework that caters to his needs. This framework takes the customers through a displacement path to getting the best return on their investment. To put it simply, the CSM simplifies how your product can help the customers in the best way possible that saves time and is effective at the same time.
2. Creating a Powerful Bond With The Customers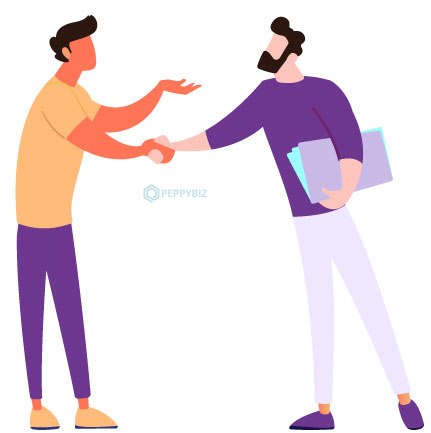 For example, your product may have several features but for your client, only one or two of the features of your product would help in his growth. Therefore, a CSM would design a framework that would focus on using those 2 features in the best way possible instead of emphasizing all the features of your product that may be useless for your customer. 
The Customer Success Manager makes certain that the customer receives the finest service possible in order to increase his satisfaction levels.

It is the duty of a CSM to ensure timely provision of operational services, appropriate training, and other support that the customer may be in need of. CSMs focus on bridging the gap between customers and the customer support team by catering to short-term problems. 
3. CSMs are the Real Advocates or Heroes for your Business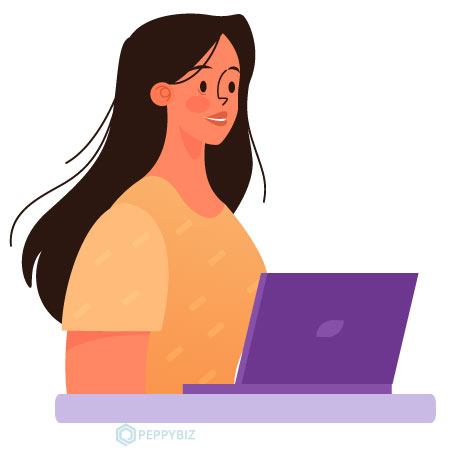 Of all the employees in the business, the CSMs are the direct link between your business and your customers. They are the ones hearing your customer's feedback and resolving their queries. They're, therefore, in a position to influence the customer by cheering for your business.

A CSMs responsibility is also to determine the most effective way to communicate client preferences within the framework of the company's broader vision. 
4. Work on Customer Loyalty and Continuous Health checks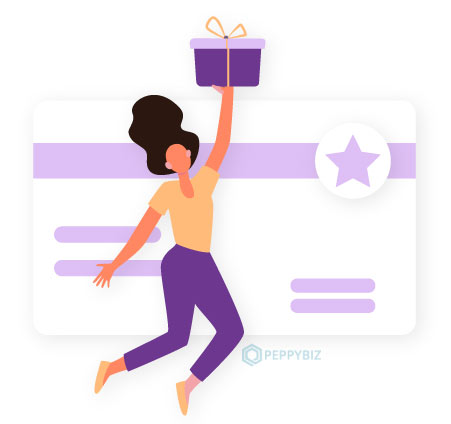 In order to create customer loyalty, CSMs need to ensure time and again that the product renewals are in place. They continuously work on maintaining a track of consumer product expiration dates and follow up with the customers to renew
their contracts.

Apart from renewals, they also need to continuously check on the customers and their satisfaction levels. Calculating the health of significant customer accounts on a regular basis is a vital part of sustaining the customer base.
 
5. Product Upgradation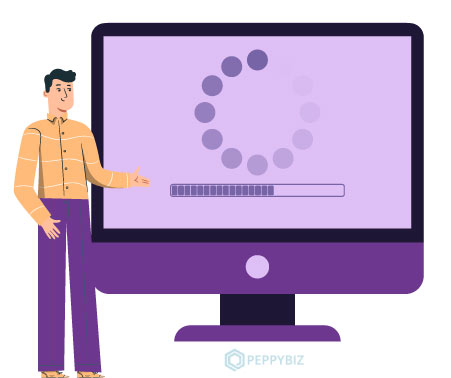 CSMs play a crucial role in increasing their customer's lifetime value by persuading them to upgrade to upsells or cross-sells. Since CSMs are a direct source to customers, they are well aware of the additional services or products that can suit the customer's existing product packages.

In addition, they have the ability to explain to them about why such additional services would better suit their needs and build a bond with them. Such a role makes the customer trust your business even more. 
What are the Key Skills Required To Be A Good Customer Success Manager?
a). Management Skills: The customer success manager has to constantly serve multiple teams, sales and support to name a few. He needs to have project management skills. Therefore, a good CSM needs to know how to balance projects, manage teams, and make time to serve both areas well along with his own duties.
b). High Emotional Quotient: CSMs deal directly with the customers. As a manager, a CSM needs to grasp the customer's perspective and attempt to put his best foot forward in keeping the client content with his needs. A good Customer Sucess manager befriends a customer more quickly, resulting in a stronger and longer connection.
c). Strategizing Skills: A CSM is required to develop a proactive approach to problems. They are required to serve the customers and even the support teams in the best manner possible. They need to have the skills to devise strategies to bridge the gap between the business and the customers. For example, creating feedback forms that help address customer's issues and saves the support team's time.
Conclusion
The best businesses are the ones that ultimately genuinely care about their customers. The ones that create a customer persona and know everything about their customers — From what goals they wish to achieve to the means they use to achieve them. A good CSM, therefore, brings that vision to reality.
CSMs prove to be the knowledge base for the customers to help them achieve short- and long-term success by offering fresh ideas for how to use their products and resolving issues before they even realize they're there.
A good CSM, together with a disciplined and motivated team, can completely transform the company's direction and take it to reach unknown heights. It is a relatively new concept that is gaining popularity and is going to be one of the most critical roles in the days to come