70 Customer Service Statistics You Must Know in 2023

Customer service is providing service to consumers before or during, or after making a purchase. In simple words, it is also the regulation of assisting customers. One of the best customer retention stats is, a 5% increase in customer retention raises the profit rate from 25% to 95%. Customer service statistics will show the benefits of using customer service software.

Crucial Customer Service Skills
Customer service skills or elements depict the traits and capacities that every customer service agent needs to maintain. They need to possess these skills to provide nice customer service. Below are a few customer service skills that every customer service employee needs to have. They are:
Clean communication
Language (dialect, tone, terminology, mood)
Multitasking abilities (assistance, comfort)
Alertness (attentive, watch fullness)
Collaboration techniques (teamwork, alliances, cooperation)
Interpersonal talents (opinions, personalized messages)
Active and enthusiastic hearing skills
Attention and interest in detail.
Important Customer Service Statistics
The below statistics depict the significance of customer service methods.

A) Customer Retention Stats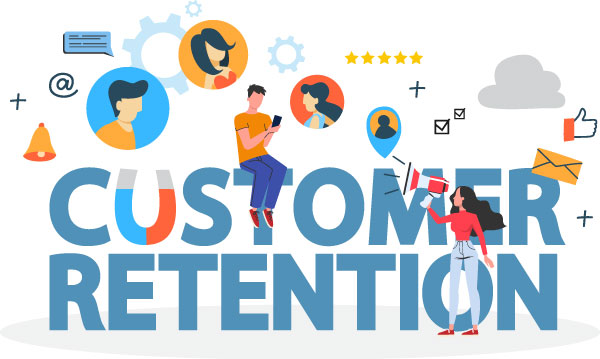 The statistics on customer retention is the main focus of this part. They are:
1. 91% of customers like to buy extra from companies that understand and memorize them.
2. The rate of US companies that halt their business if their customer service is not satisfactory is 82%.
3. Companies miss 1.6 trillion dollars by losing consumers to an opponent.
4. Obtaining fresh consumers costs five times more than maintaining existing customers.
5. At least 65% of a firm's transaction appears from previous consumers.
6. It amounts to 16 times extra to develop a long-term connection with a fresh consumer.
7. 50% of consumers shift their patriotism to another company within five years.
8. 65% of American customers say that a positive customer experience is better than a big advertisement.
9. 86% of the consumers with big investment events are willing to purchase from the same firm again.
10. Even if 77% of companies vanish overnight, no one will mind.
11. Awful employee behavior is a huge aspect that sweeps away consumers from a company.
B) What Matters Is Good Customer Service!
12. Below are the customer service statistics that show why good and positive customer service is important. They are:
13. Within three years, a 1 billion dollar business can produce at least 823 million dollar earnings with moderate customer experience.
14. Good customer service improves the profits from 25% to 95% and retention rates by 5%.
15. On average, 64% of buyers expect brands to attach with them.
16. Consumers that rate a business as good customer experience is 34% more liable to buy extra.
17. 72% of customers say that they will express their positive experiences with more than six people.
18. 70% of customers are spending extra cash on the company that is giving great positive service.
19. Another 86% set of consumers are ready to pay extra money to get an incredible customer experience.
20. 75% of consumers that trust their business is ready to share their private information.
21. The businesses that outperform customer experience retain 1.5x more active employees. When compared to the businesses with bad customer experience.
C) Multichannel Support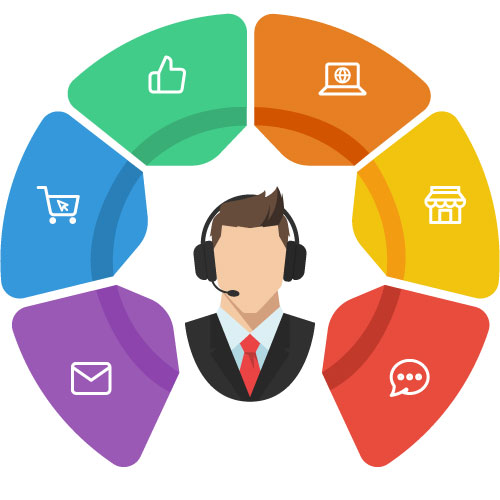 Below are the customer retention stats on omnichannel usage. They are:
22. The email channel is the widespread digital customer service platform, with 54% of consumers using it.
23. 64% of buyers want to collect real-time customer aid without caring about the channel they use.
24. 80% of customers use various social media platforms to connect with firms.
25. Some set of consumers want to receive customer service via any channel or on any device.
26. At least 59 % of buyers use multiple channels for answering the queries.
27. 52% of millennials select live chat as their best support channel.
D) Bad Customer Service Statistics
Beneath are some of the stats on bad customer service experiences of the consumers.
28. Almost 85% of customers agitate due to bad service.
29. Customers are two times more potential to convey their negative customer service encounters rather than good ones.
30. Each year, US companies miss 1.7 trillion dollars due to awful customer service.
31. In the past year, 61% of consumers shifted their preference because of bad customer service.
32. Because of poor customer service, almost 50% of Americans dump a transaction or investment.
33. On average, 45% of consumers removed their pessimistic opinion of a firm in a flash of an apology.
34. Only with compensation, 23% of buyers withdrew their negative opinion on a particular business firm.
35. The American customers, on average, are warning 15 other people about the bad customer service of the company.
E) Customer Expectations Stats
This section shows the customer service statistics keeping customer expectations in focus.
36. On average, 59% of customers have big expectations for customer service compared to the previous year.
37. 86% of buyers reach the service desk many times for the exact reason.
38. In general, 50% of customers want an answer on social media or respond to objections within 1hour.
39. Whereas 18% of consumers are hoping for a quick response.
40. The companies that deliver fast, useful, and unique service are the customer service industry's future.
41. The essential customer service element for 33% is solving their issue within single intercourse.
42. Almost 60% of people believe that customer service is not that easy.
43. 40% of people expect firms to concentrate on solving their necessities at a fast pace.
F) Mobile Customer Retention Stats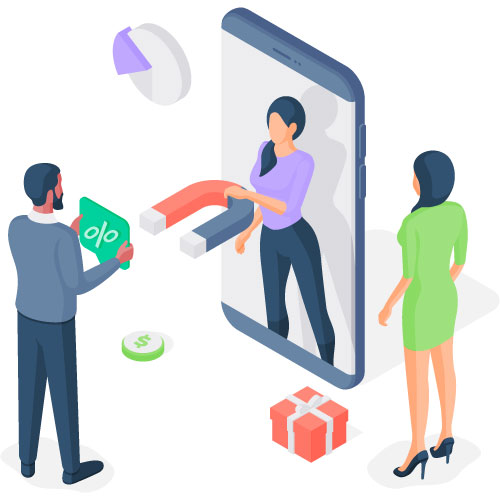 This part concentrates on mobile retention statistics. They are:
44. 53% of customers will not use a mobile website if it takes more than 3 seconds to show.
45. 42% of buyers' are spending full online duration on mobile devices.
46. 60% of corporations guess they're giving good mobile understanding. However, only 22% of the customers approve of that.
G) Artificial Intelligence and Automation Customer Service Stats
47. 57% of buyers won't advise a company to others if their website does not have a good mobile edition.
The present category is about customer service statistics, including AI and automation methods.
48. AI growth will formulate 2.29 trillion dollars of business value for customer service by 2021.
49. 34% of sales leaders think that artificial intelligence will be a huge development in the customer experience area.
50. Researchers estimate that AI will be capable of 95% buyer intercourses by 2025. It also comprises online chats, live phone calls, and many more.
51. In 2021, 47% of associations are planning to execute chatbots for consumer support services.
52. 30% of US consumers are saying that chatbots are very helpful at fixing customer service problems.
H) Profits and Revenue Statistics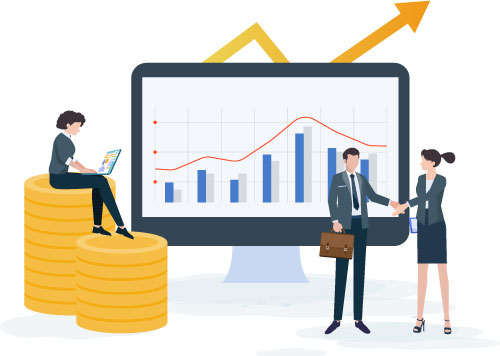 Below are the stats that show the revenue of the companies that use customer service-centric software. They are:
53. The firms that operate to enhance their customer experience detect revenue growth between 10-15%.
54. 84 % of companies that operate to improve customer service saw a boost in income.
55. The companies that prefer customer experience maintain an income rise of 4% to 8%.
56. Corporations can increase earnings from 4% to 8% if they provide good customer service.
I) Customer Self Service Stats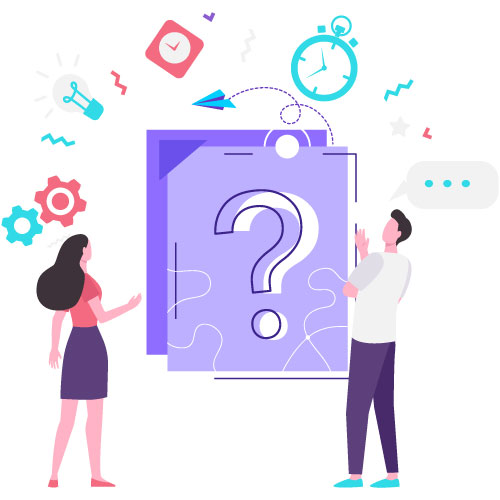 This is one of the best customer service elements. This entire part deals with customer self-service statistics.
57. The knowledge sources like FAQs are often in use as the best self-service choices available.
58. 67% of consumers choose self-service rather than talking to the firm's agent.
59. 86% of B2B leaders prefer self-service tools when reordering or dealing.
60. 91% of customers are using the online knowledge source for their necessities.
61. 89% of US customers want businesses to maintain the online self-service backing portal.
J) Budget & Investment on Customer Service Software Statistics
Below are the customer service statistics on the money spent on various kinds of software.
62. Estimates show that the customer service market value may reach 14.9 billion dollars by 2025.
63. The customer service market is the first preference for 46% of businesses.
64. In 2018, 75% of companies made high investments in the customer service industry.
65. 78% of consumers are not making any purchase because of poor customer service.
K) Others
66. 95% of consumers refer to customer service as a vital choice of loyalty to a company.
67. 90% use customer service as a final aspect while choosing a firm to do business with.
68. For 78% of consumers, the basic element to earn their commitment is the quality of service.
69. During a purchase, 53% of people refer to the key element as quality rather than cost.
70. 72% of firms are using analytics for increasing customer experience.
Best Customer Service Software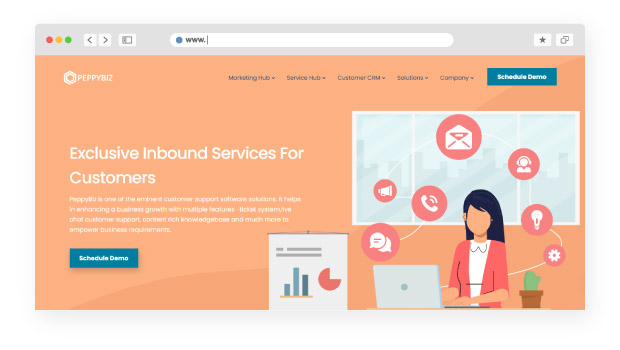 1. PeppyBiz

PeppyBiz is a pocket-friendly Indian software that is offering services for a year. It is suitable for startups, small businesses, large enterprises, and a few more. The main motive of this software is to fulfill the requirements of corporations. It has the best customer service, CRM, marketing, automation, and sales functions. PeppyBiz customer support software is helping more than 12,000+ customers to rise worldwide. This software cleans the consumer's problems, tracks them, and also allocates tickets. It provides the best knowledge base, which makes the customers independent. Moreover, this software also offers helpful collaboration tools.

2. ClickDesk
ClickDesk is also one of the great live chat software. It encourages video calls, voice calls, and other features. This software allows users to have both normal and video calls with consumers through skype and google talks. It offers various integrations with other third-party apps. Their software also has a well-designed help desk that solves the issues in no time. ClickDesk software enables the user to add any social media platform in the toolbar. Such as Twitter, Instagram, Facebook, and more. It also helps in increasing social media engagement.

3. Acquire
Acquire live chat software assists a company to engage with consumers. It also helps in increasing sales, support, and customer service. This software connects with the guests by relating to their action history. They also help in setting triggers that deliver contextual and quick messages to consumers. This software is an active customer communication tool. Acquire live chat software offers voice calls, video calls, co-browsing tools, analytics, and chatbox.

4. HelpSpot
HelpSpot software is one of the all-in-one customer service software. It is home to the functions that every business anticipates. Such as self-service portal, ticket management, real-time reports, automation, and a few more. Their ticketing system uses automation tools. It transforms every phone call, form, email, and API into tickets. This system also gives an open title to every ticket to prevent chaos. Their software also has various integrations. HelpSpot software assists in building, managing, and delivering customer satisfaction surveys.

5. Nimble
This is one great software for those who want to have customer interactions on a single platform. Nimble software allows the company to mix social media, contacts, Twitter, and email interactions. They also give simple to-do list options, best or top deals, and many more. Their rules engine element assists in indicating customer behavior. It also allows users to select alerts for keeping in touch with particular consumers. Their software has tools that enable in noting specific important communications.

6. Olark
Olark is also one of the best live chat software. It has easy and simple custom features along with automation solutions. Their automation tools deliver custom, greeting, and welcome messages to consumers. It also gives fast insights and information from the live chat transcript platform. They also offer chat ratings, pre-chat surveys, tests, and many more. The Olark software is free for 14 days.

Conclusion
As you have seen, the customer service statistics along with customer retention stats. You have to keep in mind that customer service is very significant, such as deciding the achievement rate, retention rate, growth rate, churn rate, and many more. Almost every consumer expects gratitude and respect from the brand. So, positive customer service is a win-win solution for both the consumers and the company.