The Top 10 Customer Service KPI To Amplify Your Business Growth

A business's worth is only determined by how far they are willing to make their customers/consumers satisfied with the services provided to them.

Running a successfully growing business is a complicated, intricate process. There is the social aspect of it: which focuses on the communication skills, leadership institutions in place, teamwork skills, problem-solving abilities, on-the-feet thinking; and on the other hand, there is the more analytical, logical, reporting aspect which drives its attention to reports and progress, statistics, analysis graphs and charts, and so on.

One such factor that forms an essential component in your business is KPI.

What is KPI?

It extends to 'Key Performance Indicator.' It means exactly what it says. It is a measuring tool that measures your results' progress and monitors and analyses that particular endeavor's underlying factors.
For this post, our focus is on customer service KPIs or customer service KPI metrics.
So the question is, what is a customer service KPI and how does it help your business to grow?
As stated before, a customer service KPI or KPI metric is a progressive measuring tool used by customer service operations to monitor and analyze the performance between the business-customer interaction.

Simply knowing that your business is important, worth the investment, and satisfying is not enough. The public must also view your business through those same lenses. It is their satisfaction, and more or less, their word of mouth that will spread your company's reputation in the top organizations' charts.

This is a list of the most prominent, handy, and effective customer service KPI metrics to help your business grow in 2020.
Top 10 Customer Service KPI
.
1. First Call/Contact Resolution (FCR)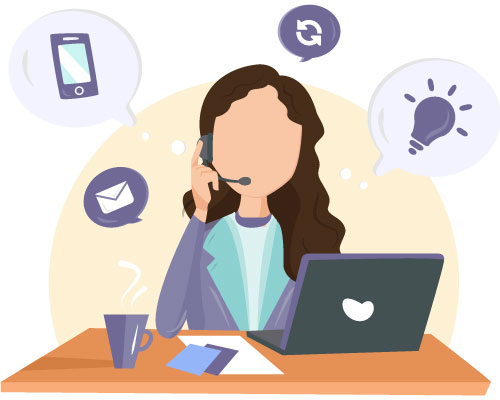 There are enough statistics to prove that your FCR rate will significantly influence the customer satisfaction that your services receive (customer satisfaction is also another customer service KPI example we will touch on later).
Suppose your personnel manages to resolve customer issues within reach of the first interaction. In that case, it will increase the consumer's loyalty towards your company, which in subsequent effect, improves your business's growth.

Most issues aligned with the first contact: misidentifying the problem, directing the ticket to an agent whose expertise lies in a different area, improper communication, etc.

This is a very common customer service KPI metric, and you will often find that service providers give a caveat of recording your calls for training purposes. This is only to determine if your interaction was an FCR, which they can then use to train associates.

2. Customer Retention Rate (CRR)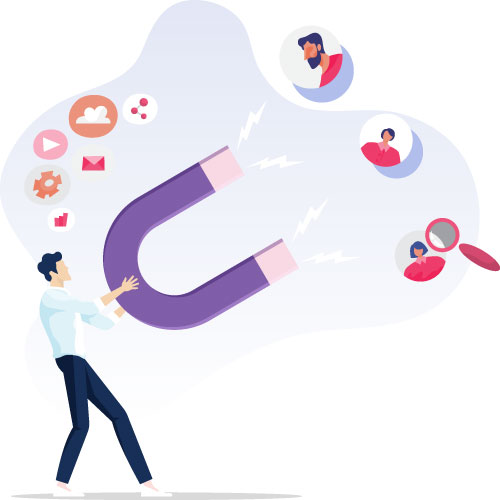 Who among us will prefer to go out and try to make new friends instead of visiting the beach with your old pals?

That is all this customer service KPI is, having old customers maintain a friendly relationship with you for a long period. There is trust, loyalty, authenticity, and a veritable bond between the customer and the business.

How many of your customers in the total number of customers of your base will keep coming back again and again to use your services, this is what this customer service KPI metric is, and it's something you need to keep an eye on.

3. Average Resolution Rate (ARR)

Not every problem that is reported to you is going to have a definite solution. Sometimes it will have an alternative, sometimes the agent will provide inadequate communication, or the customer will be too simple-minded to follow the correct instructions.

The point is, no matter how much you try, not all issues that come your way are going to be resolved.

Your job is to make that of the ten tickets that reach you; you can provide a 9 of them a contenting solution. Unless you can't, your business is not going anywhere near where it needs to be.

4. Net Promoter Score (NPS)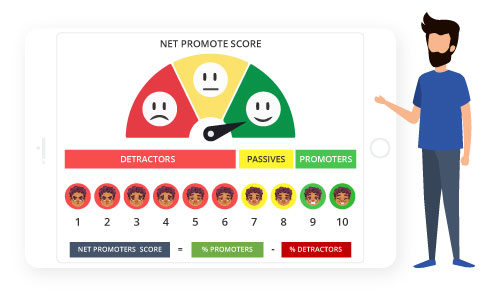 Net Promoter Score is nothing but your customer's intention to promote your business by spreading how satisfied they are by your services. It is that simple.

Many factors measure in to decide the NPS, the first being, of course, if your service is worth the investment. Secondly, how is the employee interaction with the customers? Lastly, are the goals for which they invested in your services, being fulfilled.

These are the areas where you need to improve upon to increase your NPS.
It is also important to have proper NPS measuring tools and use them when your interaction with the customer is at its end.

5. Customer Satisfaction Rate (CSR)

As a customer service KPI metric, it differs from NPS in two places: one is more of a passive emotion than an active intention, which results in action (promotion of your business). Second, it has enough distinct elements to make a separate customer service KPI.
Both are inter-related if you sit to think about it.

Inquiring more into the customer's satisfaction with your product may bring some underlying issues that they might be facing. Improving these is ultimately going to help your business. It also indicates that you are a company that actively seeks to resolve the problems that your loyal customers are facing. Hence, you inevitably grow as a business.

6. Abandoned Call Rate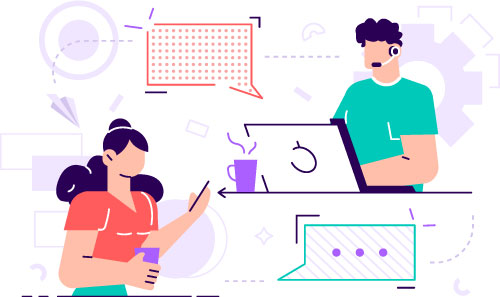 We spoke about First Call Resolution, where most of the issues being reported are resolved within the length of the first interaction.

Then we discussed the Average Resolution Rate, whereas a business, you try to resolve the bulk of the ticketed problems.

Abandoned Call Rate is a customer service KPI metric explaining how many customers' interactions have abandoned and left.

This could be due to several reasons:
Longer time queues
Miscommunication
Dissatisfaction with the agent
No definite solution being provided in the duration of the interaction
Having a high Abandoned Call Rate is a big no for a business. If you have a high ACR, you better start reviewing the interactive instances to determine exactly what's going wrong.

7. Customer Effort Score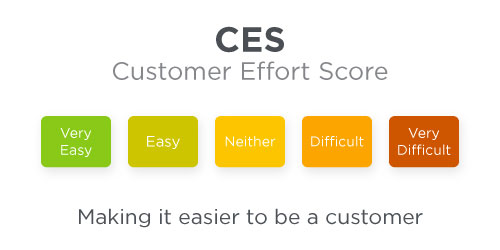 Most of the customer service KPI examples that we explained, like NPS and CSR, will be determined by evaluating your customer base surveys.

Customer Effort Score is no different than the other metrics. You implement a scale of 1-5, which marks different ratings. These survey scales are used with customers to extract how easy they have found your services for use and how they have found the overall experience. You, as a consumer, will start noticing how often you are participating in these surveys.
8. Service Level Agreements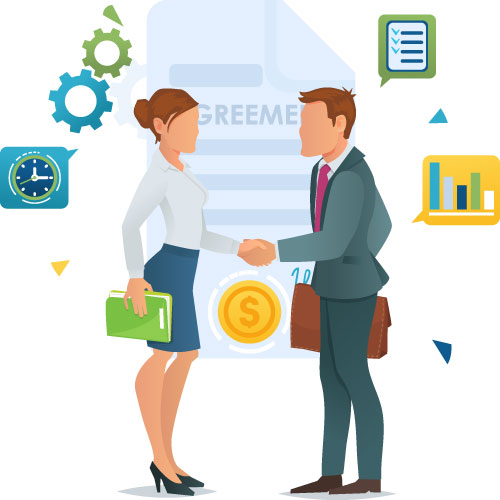 The SLA is an agreement of commitment between the user and the service provider to fulfill whatever the agreed conditions are in a specified time frame.

Organizations that stay true to their SLAs' spirit don't have difficulty with the customer service KPI metrics.

Why is this the case? Because they are actively making sure that the experience they provide is top-notch and that the customer doesn't get dissatisfied.

9. Problem types
What kind of issues are the customers facing?
How frequently do these issues permeate the user experience?
How dissatisfied will the customer be if they don't get resolved?
What are the common issues, and how fast can they be solved?
These types of questions are what form the crux of this customer service KPI metric.
Every business needs to monitor and report on the problems they face in the services to provide quick, easy, and effective solutions for customers who come across these unfortunate hindrances.

10. Choose the right Software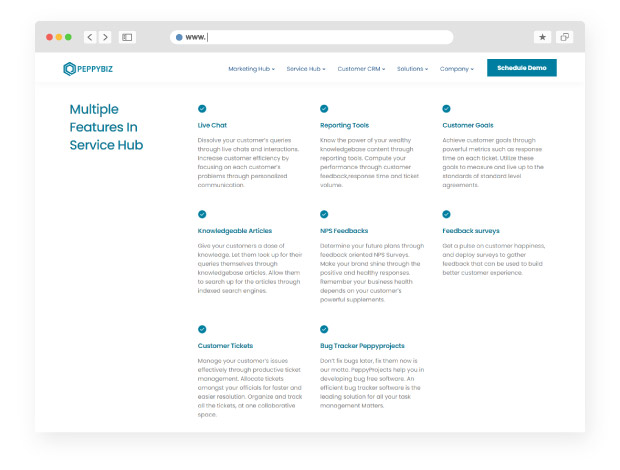 All the customer service KPI metrics that we discussed are essential for your business if you want to improve, but in the end, they are just performance indicators. Indicators have to be implemented as smooth features in the right tools, and the right tools have to be incorporated in the suitable help desk software.

This is an unofficial KPI, but soon you are going to love it.

It would be best if you chose Software, which caters to the needs of your business. A holistic software entails all the latest features in its Software's functions and is user-friendly for the operatives.

There are many promising services out there like Zendesk, Datapine, Revechat, etc.

We are going to focus on one, PeppyBiz.

PeppyBiz incorporates many promising features in its Software like: –

Customer Request Management
Bug-free Software with active support
Knowledge Base
Livechat support
Feedback forms
Reporting tools
NPS Feedbacks
Surveys
These are just some of the customer service KPI metrics they integrate with their Software.
To get headed in the right direction, check out PeppyBiz now.

Conclusion
Any prominent and intelligent business will vigorously work on implementing the best customer service KPI practices in their organization's structure.
You are now armed with the core customer service KPI metrics out there. It is time to start growing your business.