Customer Satisfaction – An Ultimate Guide on Its Importance and Benefits

Customer satisfaction is one of the primary components that drive sales and improves profit. A satisfied customer is more likely to recommend your product to someone else. Thus resulting in the natural growth of the business and customer base. Apart from satisfaction, you must have competitive prices for all your products.

There are many ways in which you can measure user satisfaction. One of the simplest(but not so accurate) ways is to consult your salesperson. Get to know if the customers pleasantly interact with your organization.

This blog will serve as the ultimate guide for all your questions about customer satisfaction. We will talk about why it is important and also how it helps your organization in detail.

What is Customer Satisfaction?
It is the measure by which businesses understand whether the customers are happy with their products. It relies on various factors such as customer service, post-sales interaction, product usability, etc.

Without the measure of this parameter, it is tough to determine the causes for your revenue stagnating or going down. Furthermore, it also impacts customer retention rates, which is vital in saving costs of finding new leads. Improving customer satisfaction is the only way in which a business can reap the full benefits of the sales and marketing team.

How can you Measure Customer Satisfaction?
Did you know? The star ratings you give for service are also a way of measuring customer experience. It is a simple and straightforward way of quantifying the parameter. But, not every customer is going to leave a review. And we cannot rely only on user ratings. This is why experts have identified several ways in which you can measure user satisfaction. They are as follows:

a) Net Promoter Score(NPS)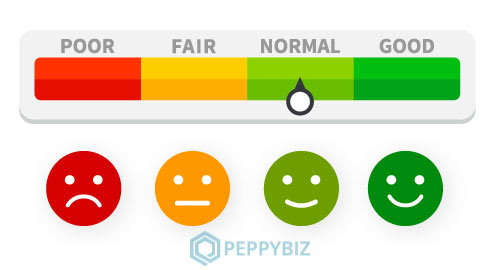 NPS is a measure of the probability of a customer recommending your product/service to others. It is not a direct way of assessing if the customer is happy with your service. However, a customer who values your service/product is more likely to promote your products on their own.

b) Customer Effort Score(CES)

CES measures how easily a customer can interact with your product/service. But it is not always about the product. It also specifies the difficulty in contacting your support team. The only way to improve CES is to set up an excellent support team with a good CRM tool.

c) In-app surveys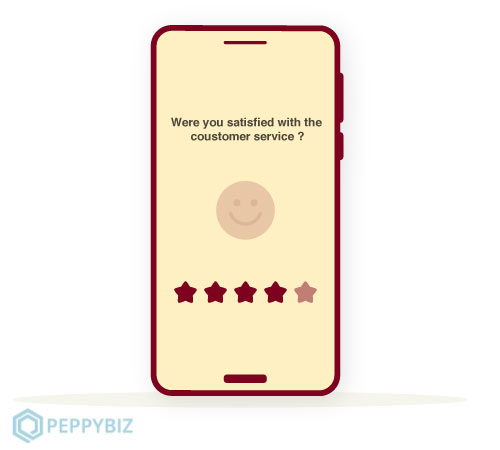 You can carry out these surveys through your website or mobile app(if you have one). You can simply send emails to your customers to answer a few feedback questions. Surveys are critical to the development of your organization. They help you understand what aspects of your products are good and what are not. Moreover, they also contain ideas through which you can improve your product.

d) Churn surveys
Churn rate is the rate at which your customers drop out of business with your organization. Customer churn rate is not always related to customer satisfaction. But it is one of the ways in which you can identify if that played a role. For example, you might have seen apps redirecting you to a survey page after you uninstall them. It is a method used to understand the customers better.

e) Retention metrics
Retention metrics are nothing but factors that make a customer stay loyal to your brand/organization. Those metrics will let you figure out which part of your service impresses the customers. For instance, it can be the amazing customer service you provide or the affordable pricing. By identifying these metrics, you can invest more in those areas that improve user satisfaction.

f) Customer sentiment analysis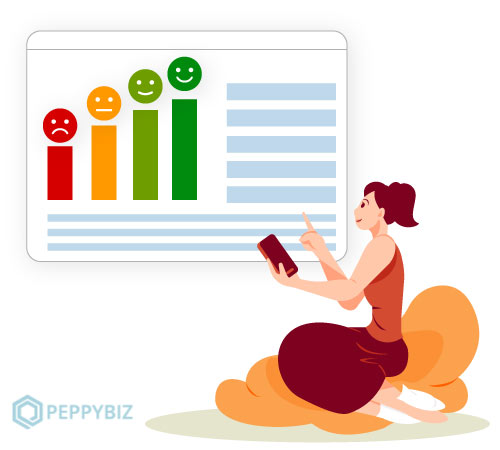 If you have a huge database of customers, it is highly impractical to manually understand each of their actions. However, there exists automation software that can help you understand customer behavior. Your AI system will be tracking the customer reviews and interactions on all platforms. By doing so, it can effectively understand your customers' emotions towards your organization.

Why is Customer Satisfaction Important?
We have looked at the various ways in which you can measure satisfaction. But why do businesses take these strives to improve them? Let us take a look at the most compelling reasons:

1. It retains customers
By focusing on customer satisfaction, you will be able to find newer ways to improve your service. A satisfied customer poses a higher possibility of buying from you again. They may even stay loyal to your brand after some time. The only way to improve customer retention rates is to enhance their experience with your business.

Furthermore, it results in various benefits like a rise in NPS of the customers. Measuring user satisfaction not only allows you to find loyal customers but also provides insight into your own business. It gives you the chance to perceive your product from customers' shoes.

2. It helps you stand out from the crowd
Imagine you have a competitor who offers the same set of products that you offer. You both have tried every method to stay ahead of each other. All these techniques only work up to a saturation point. Beyond that, happy customers are the ones who will set you apart.

A happy customer will recommend your products without having to request them. So you have a quality that sets you apart from the others. See how good customer service/support can benefit your business? A customer focussed environment ensures a satisfactory service to all the customers.

3. It reduces customer churn rate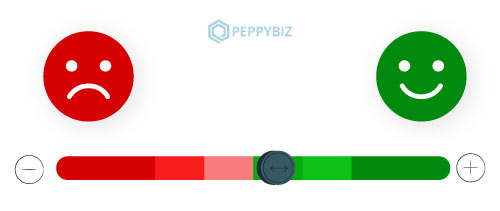 Many organizations have identified that the main reason for customer dropout is not the price but inefficient customer service. Evaluating customer experience helps you identify the areas that need fixing. You can then tool new processes to suit your customers.

Every customer service calls you place should impress your customers. All your new procedures must focus on making it easier for the customer to interact. Most of the time, customers drop out because they did not find it easy to interact with your organization. Trying not to frustrate the customer is a good way to start your journey towards decreasing the churn rate.

4. It cuts down negative reviews
An unhappy customer probably talks a lot about their experience than a happy one. Any negative review floating around the internet has the chance of affecting your future business. Keeping your customers happy significantly reduces the chances of that happening.

Even if the customer is not happy with the product, they might not talk negatively about your product if you give them proper customer service. Keeping track of customer reviews will help you identify the cause and rectify it as soon as possible.

5. It aids in saving costs
As we said earlier, a happy customer is more likely to continue their business with you. Hence, it greatly reduces the cost incurred in finding new leads every time. It provides you with an opportunity to save costs which you can put to good use.

Furthermore, it also saves your marketing and sales team from the prolonged hours of nurturing the lead. You can also conserve other resources that are necessary for lead conversion. You will only have to put a fraction of what you spend on new leads to boost customer happiness.

What are the Benefits of Customer Satisfaction?
1. Customer loyalty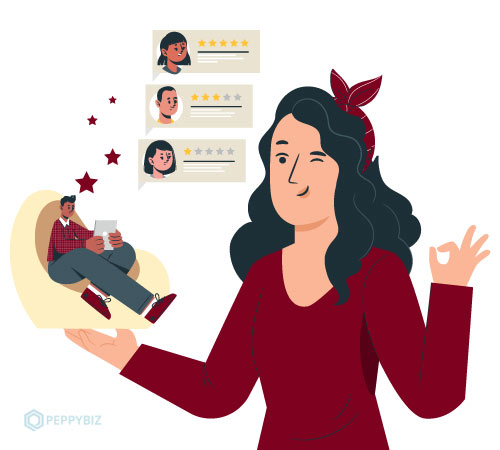 Keeping the customers satisfied turns them into loyal customers of the brand/organization. Customer loyalty rewards you in unexpected ways. A loyal customer tends to invest in all the products in your inventory that are useful for them. As the number of loyal customers increases, your ROI is sure to go up. You spend less in engaging the customer but receive a lot of profits from the

2. Support during a crisis
When I become a fan of a brand, I tend to support the success of the brand. Similarly, happy customers always wish the best for the brand they like. There have been instances where satisfied customers support brands to gain back the trust lost.

3. Healthy sales
Due to the boost in customer satisfaction, your sales are always going up. You never experience a dry sales pipeline because of the satisfied customers recommending you. Most loyal customers buy products from you without even looking at other options in the market. Hence, the interaction you have with your clients plays a huge role in improving your sales.

4. Brand recognition
As your customers grow, the people recognizing your brand also grow. Almost every successful business has a dedicated team to analyze feedbacks to improve the experience of customers. At every opportunity you get, try asking the customers to make an honest review of your service/product. At the end of the day, meeting their requirements should be your priority.

5. Reduced marketing expenses
As said earlier, satisfied customers do the marketing for your product. In most cases, you do not even have to send a promotional email for them to do a referral. Thus, it effectively reduces the money you spend on marketing your products.

Conclusion
Almost all businesses need happy customers if they wish to last long. Look at all the popular and successful companies. Every one of them works hard in keeping their customers happy. Because it ultimately helps them run their business.