10 Proven Techniques To Improve Customer Relationships

No business today can reach the top without working on the customer relationships in the business journey.
There are many cases wherein a business takes a swift speed to the top but overtime hits back the ground again because of the focus of the business shifts from the customers to the business operations.

While operations are quite crucial too, a business still can not be the leader in the industry if it gets distracted from serving the customers.

Satisfied customers stand to be great advocates for a business and therefore, this blog is going to cover grounds on how one can improve Customer Relationships.

10 Proven Techniques To Improve Customer Relationships
A study reveals that 79% of the customers base their buying decisions on how much the brands they are buying from care about them. Below are a few ways you can convey to your customers that there is a unique factor that distinguishes you from the rest of the competitors in your industry and that is – You Care.

1. Ensure constant communication with the customers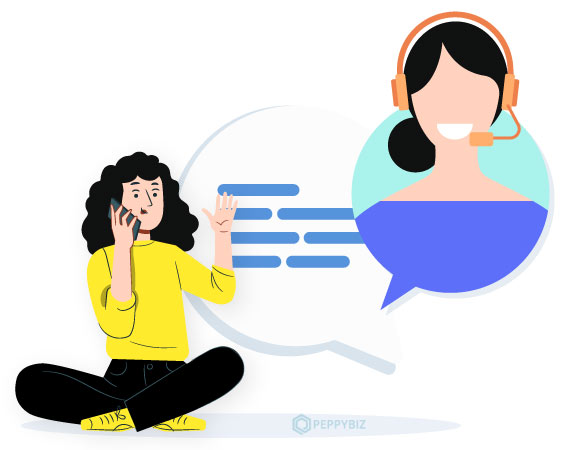 Customers want to hear from you. Opening various lines of communication with them build on trust and brand loyalty which ultimately converts into long-lasting relationships with them.

Keep your customers abreast about the ongoing activity in your business and continue to educate them about product launches, upgrades, promotions, the benefits they can reap from being a loyal customer, and other offers.
2. Extend your customer service channels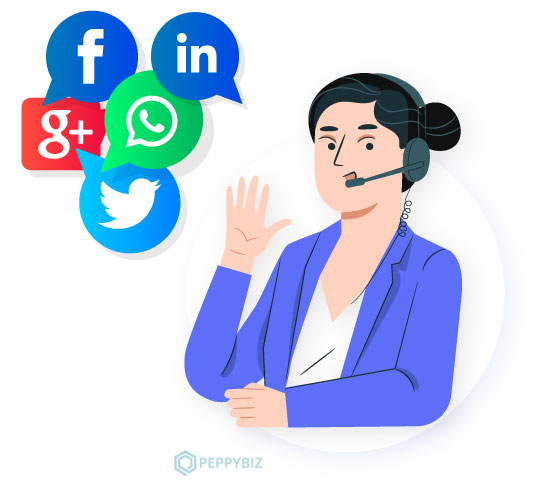 Consumers long and appreciate proactive service. When they get the support as and when they are in need, that's where your business name gets stuck in their head and gives them a long-lasting memory to think of you whenever they need you. It's a win-win situation for both parties involved.

Yes, there are various ways you can provide them real-time support. Your customers today are present on different channels wherein they reach you with their queries. Go the extra mile and be present on different channels and serve them well.
Some of the ways you can do this are by providing them assistance through live chat on your social media channels, directing them to WhatsApp from your website to instantly get more information, reaching them through your emails to send them thank you notes or resolving their issues, etc.
Another popular method is to collaborate with home phone service providers for implementing a telephone system and keeping things more professional.
3. Provide your customers with a personalized experience
Every customer seeks to feel valued by the brand he wants to get associated with. According to research, more than 70% of marketers believe that targeted personalization really increases customer engagement.
Personalize your communication with your customers to provide them with a tailor-made experience. It includes personalizing your communication based on their behaviour, their interest and preferences, problems, etc. Such experiences tend to stay longer with the customers and help maintain long-lasting relationships.
4. Focus on taking feedbacks and hearing them out
Really really hear them out – Your customers genuinely are the true brand advocates.
Not only do they have issues that need to be answered but also oftentimes have great feedback that can help you improve the products or services you may be dealing with. 

Gather their insights and work on them, that would fetch you customer loyalty. That's when relationships with your customers would be stronger. 
5. Appreciate and reward your loyal customers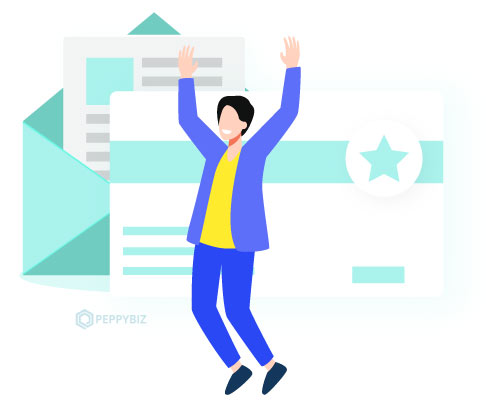 Who does not like to get appreciated?

Human psychology works in a manner wherein customers respond to appreciation by repeating the appreciated behaviour.

When a brand shows that it is walking a mile ahead for its customers, that's when it begins to make a difference in your customer's life and their customer experience with you. Some of the ways you can reward your loyal customers are as follows:

Providing them with some incentives such as discounts, special pricing opportunities just for your loyal customers.
Providing them with exclusive services such as constant chat support, co-browsing, etc.
Regarding them with every purchase they make, so that they're able to redeem those points later
6. Focus on community building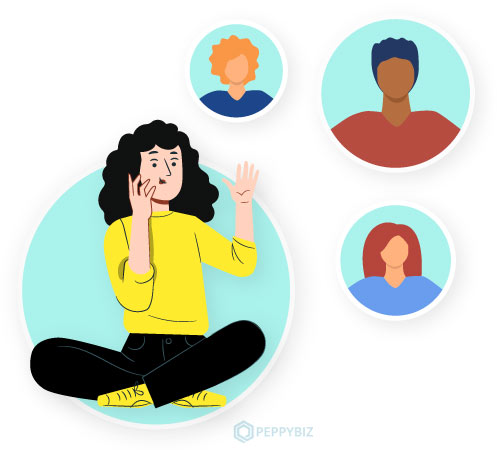 Do you know what it's like to have a community?

That directly implies more engagement, more trust and more loyalty as well. When your consumers get to share a common place to share their views, voice their opinions, network with each other, that's when there is a strong association of your brand with your consumers.

Building a community of your consumers will have them talking about you more often and will build strong customer relationships. You can also focus on organizing meetups wherein influencers from your industry are guest speakers.
Such a meet up creates more value and your consumers are better able to relate to the influencers, which in turn would ultimately help you build a stronger bond with them.
7. Dissect your data to continuously work on knowing customers better
There is never a red light in getting to know your customers. Dissecting data to serve your customer has proven to be extremely effective in the past. It has resulted in building long-lasting relationships and driving up the ROI figure as well.

Analysing your existing data and approaching your customers is a great way to get through them. There are various tools available in the market today to tell you how well your audience is engaging with you, what kind of service or product they require and give more insights about the customers in general. This data also helps in reaching customers in a personalised manner.
8. Focus on retaining more than acquiring new customers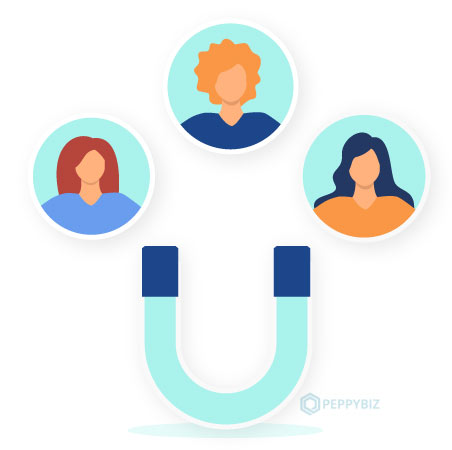 One rule of thumb for business organizations is to focus on retaining the customers that are already in the loop. It is cheaper, easier, and more likely to profit you in the long run than getting new ones on board.

Nurturing existing customers strengthens relationships and does not cost you a fortune in marketing your product or services at the same time.
9. Measure your success with your customers
Only directing efforts in building relationships is not the way to achieving long-lasting relationships but measuring your success at it every now and then is. Therefore, businesses should not only invest in tools that help them build relationships but also in tools that help them measure the success rate with it.

10. Use a Customer Relationship Management (CRM) Tool
Customer service is a time-consuming ongoing process. It is no cakewalk and to create a great servicing platform for your business, you are required to keep a track of the data and interactions of your sales, marketing, and business management teams on a regular basis.
Of course, you can keep track of all of your clients' data and interactions in a spreadsheet. In the long run, however, such spreadsheets and notes tend to become a burden. The overall process becomes a headache.

As a result, you should invest in a customer relationship management (CRM) system to better manage your customers. A CRM takes care of all your processes and keeps your clients happy and satisfied throughout their experience with your business.
Conclusion
Building customer relationships today is a crucial and tedious business goal for companies all over the world. The only way businesses can progress ahead now is by giving their customers reasons to emotionally connect with them if they want to enhance brand engagement.

So without further ado, use these tactics and give your customers reasons to connect with you!