How to integrate CRM with Marketing Automation

CRM and marketing automation are two different technologies altogether. But imagine if you merge them, how far your business can grow and evolve is a different equation entirely.
Read this blog to know more about how to integrate CRM with marketing automation.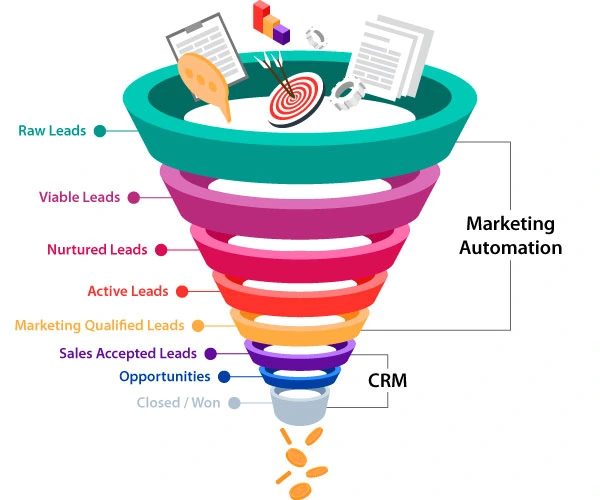 Online marketing has become more complicated with the advent of new media and channels. Consumers are using different platforms, and it makes it difficult for marketers to gather consumer data from all these platforms. But if you are using CRM along with the features of marketing automation, you can simplify all your marketing tasks. Also, your marketing and sales team can save a lot of their time on repetitive administrative tasks. They can engage with the leads by delivering the right content and turn them into customers via marketing automation.
Consequently, they can earn profits and revenues too.

How to implement CRM with marketing automation
Before we discuss the implementation of CRM with marketing automation, it is relevant to know briefly about both of them.

Marketing automation- It is a software technology that enables you to execute your marketing activities smoothly. You can create personalized campaigns, run them, and enhance customer engagement with marketing automation.

Difference between marketing automation and CRM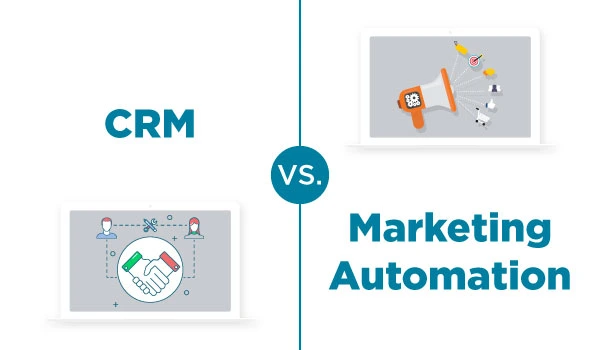 Marketing automation allows you to automate all your online marketing and sales activities. It helps you focus on the core marketing activities while automating the tedious tasks. It enables you to generate and nurture leads and earn higher returns on investment.

On the other hand, CRM (Customer relationship management)does not limit to a specific business operation. It brings in all the necessary information about your customer along with his past purchase history. Apart from the customer's experience, it integrates all your deals, emails, and appointments in one single interface.

You can receive real-time notifications whenever a customer performs an activity such as visiting your website, adding a product to the cart, or even a sign-up.
It is a pandora box for your sales teams. Your sales team can increase your business productivity and maintain a cordial relationship amongst all the teams.
CRM With Marketing Automation: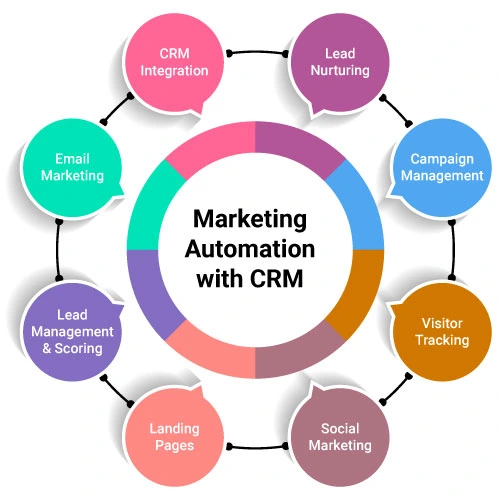 When you use marketing automation tools with CRM- It begins with the actions performed by customers on your website and adding them directly into CRM. Next, marketing automation will evaluate all the activities to provide you with statistical customer data. This way, you can focus more on how your visitors and customers behave on your campaigns and revamp your strategies to pull in more customers.
FEATURES AND BENEFITS OF CRM WITH MARKETING AUTOMATION
Marketing automation is a powerful tool if you customize it according to the requirements and needs of your business. Take a look at how you can integrate it with CRM and get ahead of your competitors.

1. Email marketing automation:
Emails are the most primitive yet successful source of mediums to engage with potential customers. With marketing automation tools, you can create and test your email content, design catchy email templates as per your business requirements. Also, you can preview your email campaigns across various platforms and get the customer data with advanced email reporting.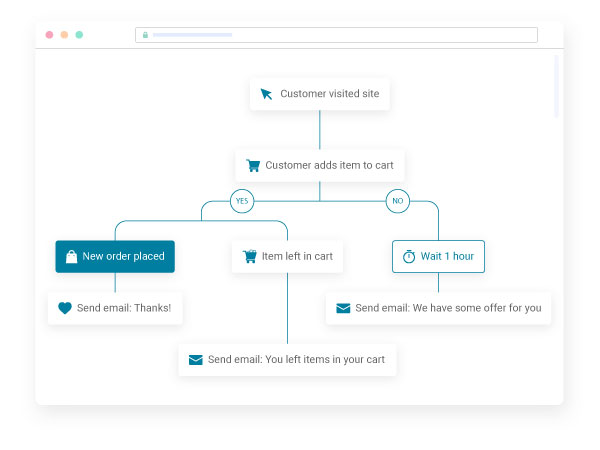 Integrating marketing automation in CRM: When you use marketing automation in CRM for email marketing, you can utilize email marketing functionality and customize a customer interaction according to the workflows.

For example– A customer has visited your website and looked up for a product but didn't buy it. You can later send him a message something like this: You are missing them on your website and engage them further with discounted offers or free shipping. It can help in retaining your customers.

2. Integrate CRM with marketing automation:
Integrating marketing automation platforms with customer relationship management platforms can be a power-packed solution for all your business troubles. CRM integration allows you to transfer all the potential lead's information smoothly between your marketing and sales teams.
Therefore, integrating CRM with the best marketing automation tools help you run your campaigns based on customer interactions.
The better there is an interaction between your sales and marketing team, the better the productivity you will attain from your marketing campaigns.

3. Lead nurturing and marketing funnel automation:


It is essential first to fetch the leads and nurture them to attain maximum conversions. Marketing funnel automation can fasten your process of lead nurturing. You can engage your leads by sending a series of automated emails with the relevant content at the right time. Also, CRM integration with marketing automation helps you nurture leads based on attributes such as their behavior and demographic factors and their current buying stage.

4. Managing and scoring your leads: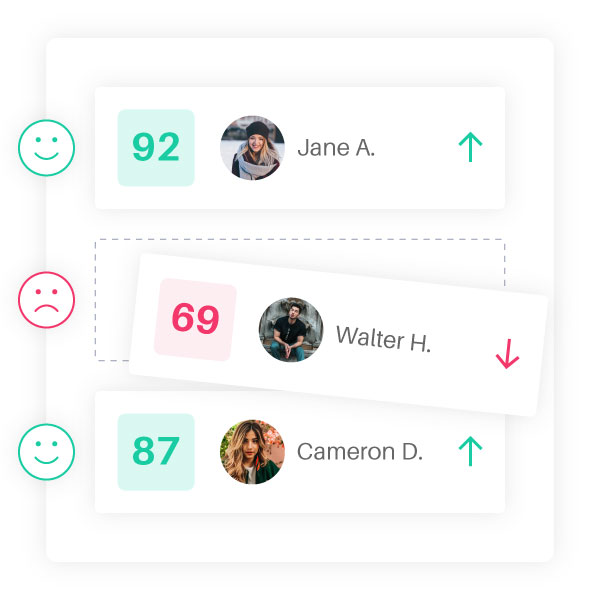 Scoring your leads is a crucial component to take them up into the conversion stage. You can score your leads based on their activities and allow them a score. This way, you can focus on the promising leads which you know will finally convert. When that lead is ready to get turned into a customer, you can hand it over to the sales representative. He can further take the necessary action. Moving your leads to the last stage of the marketing funnel is a promising task. But, CRM integration with marketing automation software together can help you optimize your business.
5. Automate the customer journey:
CRM platform allows you to evaluate every person who is going through your website. Also, you can know from where they have got access or what keywords have directed them towards your website.

Your sales team can get real-time alerts and notifications whenever a lead or a customer performs some activity. Tracking a visitor will help you segment the contacts based on their activities. Therefore, CRM and market segmentation can help you segment your market correctly. As a result, you can focus on your potential customers and enhance your conversion rates.
WHAT ARE THE EXAMPLES OF BEST CRM WITH MARKETING AUTOMATION TOOLS :
1. PeppyBiz CRM :
PeppyBiz CRM is leading the market with its multichannel support. It allows you to track your visitors and seal the deal with them through effective communication. Automate all your routine tasks and know the response of your customers towards your marketing campaigns via real-time analytics. Keep all your customer's interactions under one integrated platform. PeppyBiz CRM allows you to capture and prioritize the leads through custom and automated reporting.
2. Hubspot CRM :
Hubspot CRM is the dead-end solution for all your marketing and sales activities. It provides you the tool to evaluate the visitors on your site, how long they browsed through the website, what activities they did. Also, you will get tools for generating landing pages, creating content for them. At the same time, you will monitor what content and keywords are working for your social media and landing pages so that you can strive towards converting your leads into customers.

3. SalesForce :
Salesforce is one of the prominent examples of marketing automation in CRM. It enables you to generate and nurture leads. Create landing pages and lead capture forms to incur the right leads. Send them relevant and dynamic content through email marketing. Create and optimize campaigns, make your customer interactions more personalized, and choose the right leads.
Prioritize and nurture the leads based on their actions. Get an integrated view of all the sales reports on one single dashboard.

CONCLUSION

Once you learn almost all the intricacies and details of integrating CRM with the best marketing automation tools, I guess you would be more clear of its miraculous advantages in your business. Also, there are numerous CRM automation software tools in the market. You can choose anyone whichever works best for your business needs.