What are the Best CRM Examples? You Must Know in 2023

Customer Relationship Management (CRM) is a tool that helps a company to manage all its interactions with its existing and potential clients. It focuses on fostering sales for your business by retaining customers, through this post you are going to learn about the best CRM Examples so stay tuned and let's get started.

'Customers' are the most critical asset for your company. You are what you are in the industry today because of your customers. A lot of companies even tend to shut down because they are not able to serve their customers well or just do not have the customer base for their product or service.

According to research, 74% of businesses who have adopted CRM in their companies have agreed that maintaining more substantial relationships with your customers has worked as a powerful marketing technique.

In this technology-driven world, every company is trying to cut through its competitors, offering the same services. To be able to do that, the company needs to work on providing top-notch services to their customers and thereby require the time to focus on building and implementing strategies to be able to do that.
A good CRM in place ensures that your customers are served in the best possible manner.

CRM takes all your business interactions with your clients or leads, right from the beginning till the end. It nurtures them throughout the process by sending follow-up emails or even by taking their feedback or queries in the system.
In such a case, a CRM system turns out to be a savior for companies to work on their model and services better. In the end, it focuses on contributing to the overall returns of your business. It drives your operations efficiently and brings in a strategic and more effective model to foster growth in your business.
In this blog today, we will cover some of the best CRM examples in 2023 that we believe you should know and adopt to accelerate your business.

Before we get to that, let us understand what constitutes a great CRM that you should look out for.

What makes a great Customer Relationship Management ( CRM ) tool?
Different businesses have different criteria in terms of the features that it requires based on their needs, but on testing a few CRM's, below is a list of features that make a great CRM tool. These are the features that you should look out for while choosing from different CRM Examples:

1. A User-Friendly tool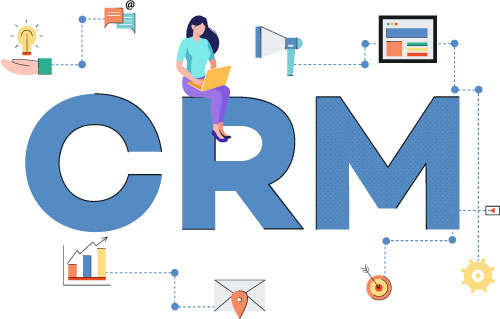 CRM is known to be used to make lives simpler and not complex. 

Despite that, a lot of CRM's are extremely complex and give your teams a hard time.

A great CRM is one that is happily considered by your teams and is enjoyed by your team members. Do look out for that CRM that has an easy to use and an easily navigable dashboard that will help your teams to make their work simpler!

2. A tool that can be Customized based on your Business' needs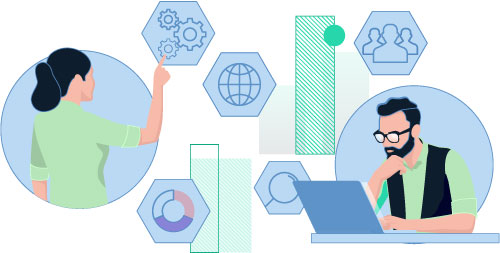 Every business adopts a different working pattern and, therefore, has different needs. 

Look out for a CRM that is personalized to your requirements. Choose the one that is flexible and caters to your needs in the system.
3. A tool that can handle Complex Analytical Reporting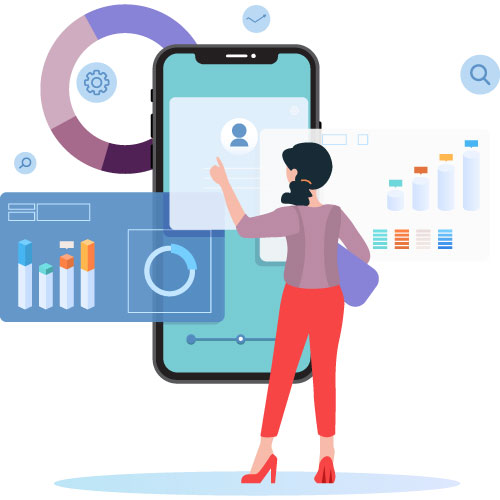 A CRM software helps in preparing reports and thereby help businesses project accurately and take decisions accordingly. Reporting is an important CRM feature that contributes to your growth. 

That is why you must make sure that while choosing the best CRM for your company, you pick the one that can handle data and robust reporting.

4. A tool that can Automate the majority of the tasks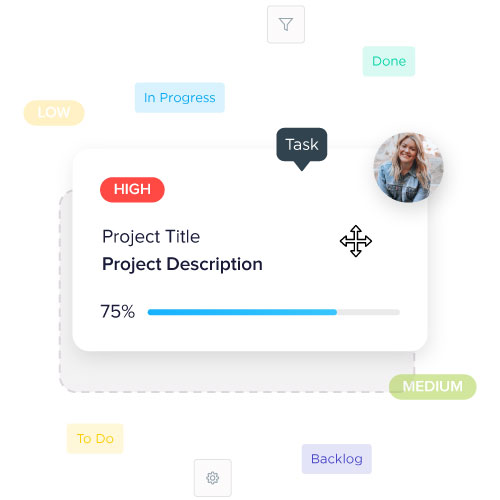 A CRM is known to streamline your processes by automating them in the system. That way, it makes for a strategic operations cycle in place and allows your teams to devote time to tasks that can not be automated using technology.

Therefore, make sure you select the CRM that gives you the option to automate the majority of your tasks and helps your team save up more time for essential tasks.
5. A tool that can be integrated with different platforms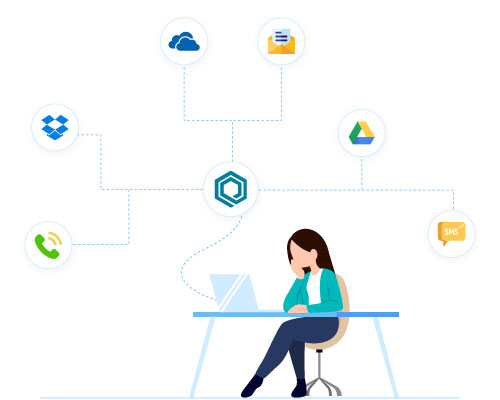 Can your CRM integrate with different platforms?

If not, drop it right away!

In 2023, your users are active on different platforms such as emails, calls, SMS, etc.
Your business needs to be active on all platforms to ensure communication everywhere.
Your CRM should be able to integrate on all these platforms and should be able to integrate with Marketing Automation and Sales Automation.
Let us now look at some of the best CRM examples that you need to know in 2023.

Some of the Best Crm Examples That You Must Know in 2023 
1. PeppyBiz CRM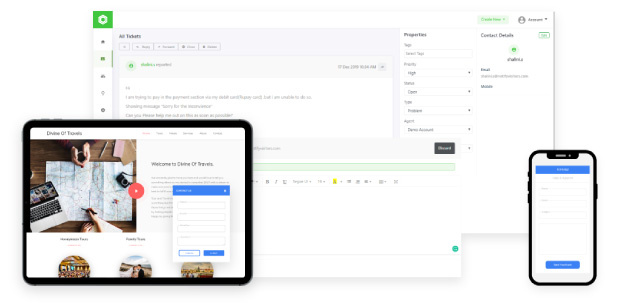 PeppyBiz is an all in one CRM tool that should be looked out for in 2023

PeppyBiz is a CRM tool with multifaceted features that can take care of your business' needs and cover you on all stages of your sales and marketing aspects.

It takes care of activities such as Automating Emails, managing lists, offering Valuable Customer Assistance, etc.
Some of the multifaceted features of PeppyBiz are as follows:

It is quite an effective tool to target potential leads for your project.

It also effectively introspects customer's issues and serves in the best possible manner.

Not only that, this tool effectively automates the majority of the tasks and also helps in tracking activities.

The tool also gets you covered on offering customer support through various ways such as chat support and different kinds of the ticket management system.

It also helps you to look out and introspect the data and the reports to find out areas where your operation cycles lag and find inefficiencies to foster productivity.
PeppyBiz is a user-friendly software and can be easily configured in your system.

It is a great system for enhancing your productivity by helping you target inefficiencies in your sales pipeline. It will help you focus on the parts that need your attention and help you achieve your targets better.

2. Salesforce CRM
Salesforce is another great CRM tool that you should know about in 2023. It is known to be one of the best Automation tools and a 360-degree Customer Relationship Management Software for all types of business sizes – small or medium.
This tool focuses on bringing targeted leads for your business, closing on important business deals, and accelerating the growth of accounts at the same time. 
Let us understand what makes this tool make it to the list of great CRM's in 2023:
It helps your business track by recording important meetings and emails.
It efficiently manages your leads and accounts, also helps you to tap on opportunities.
It helps you create customized dashboards that cater to your needs.
It saves up your time by automating important tasks and customizing your needs.
It's an easily managed tool that can be accessed by anybody.
It makes its place in this list because of its great CRM features that can not be overlooked. It has helped many businesses grow and is a popularly used tool.

3. Hubspot CRM
This tool has been a favorite of many business organizations and is suitable for the needs of both big and small enterprises. It has been chosen as a great option for companies looking out for a transition in their business cycles using CRM.

It is known in the market for its flexibility, easy to use interface, customizations, and set of all well-rounded features that can help businesses operate efficiently.

The best part about this tool that separates it from the rest is that some of its CRM features are free, and the premium ones are also available at minimal charges.
Without further ado, let us understand why Hubspot CRM is a great trending tool and why you need to know it:

Hubspot automatically logs and updates the client's information in the system.
It has a great tracking system that feeds in important data, records calls, meetings, etc.
Tracks Emails and focuses on important data to prepare a more personalized email campaign
It provides an easy to use dashboard that can be easily integrated into the current system.
It provides an option to customize the sales pipeline as per your business' needs.
It also provides integration with Windows Office 365, Outlook, and Gmail.
It also provides excellent Reporting Automation that would help your businesses make better decisions.
It is one of the highly ranked tools in the market for a CRM tool. It gives a high competition in the market due to its excellent features and affordable costs.

It has all the basic features that a CRM should have and the premium ones that your business might require at some stage. It has helped many enterprises grow effectively in the industry and turn out to be your partner, too, in your success journey.

Conclusion
There's no hard and fast rule for making sure that your business grows. Bringing a transition in your operating cycle by employing a CRM system would accelerate your business and bring efficiency within your teams.

A Customer Relationship Management (CRM) tool makes your business reach its maximum potential by streamlining processes and devising an effective operational strategy.

There's no right way to go about choosing the best CRM for your business.

A variety of CRM Examples are available in the market, and through this blog, we only aspire to empower you by choosing the most effective CRM's available in the market. 

We would love to hear from you and let us know your pick for your business!