What Is Business Process Management – A Complete Guide

This writing concentrates entirely on business process management. It is no wonder in saying that this is an ultimate guide for understanding process management.

Defining a Business Process

The process is a sequence of specified and repetitive steps that are in use for gaining a stable outcome. Repetitive tasks are the main factors of the business processes. It is important to know that projects or tasks are not similar to processes. Processes are duties that are done on a normal or daily basis. For example, earning sales, fresh employee onboarding, travel requests, client tickets or complaints, and many more.

Description of BPM
The acronym BPM is business process management in a simple form. It is a strategy where people manage several methods. To uncover, classify, examine, estimate, optimize, promote, and automate business procedures. To put it simply, BPM is a mixture of techniques whose main goal is regulating the corporation's business processes. There are estimates that worldwide business process management market value will reach 13-14 billion dollars by 2021.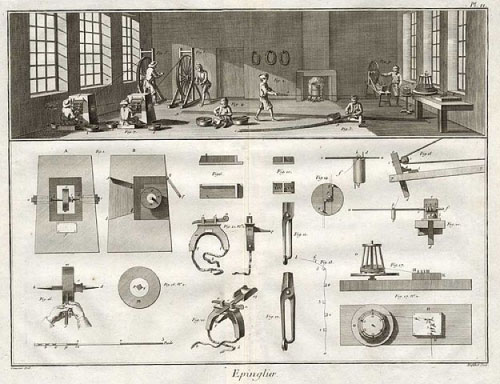 The above image is from the 18th of a pin factory. This is also the picture from which Adam Smith got the idea to define the business process.

Types Of Business Process Management
Business process management is divided into 3 types depending on the purpose. They are:

1. Human-centric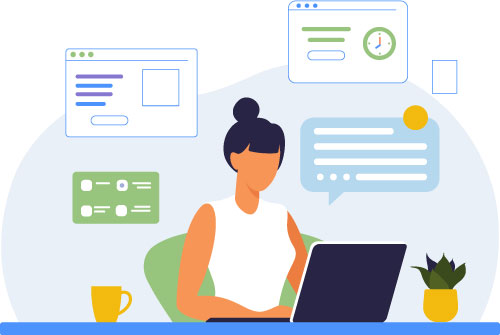 This type of process management is used for the processes that are committed by humans. These procedures have features like quick tracking or tracing, simple notifications, and a user-friendly interface. Human-centric BPM consists of a lot of permissions and duties that are done by single employees.

2. Integration-centric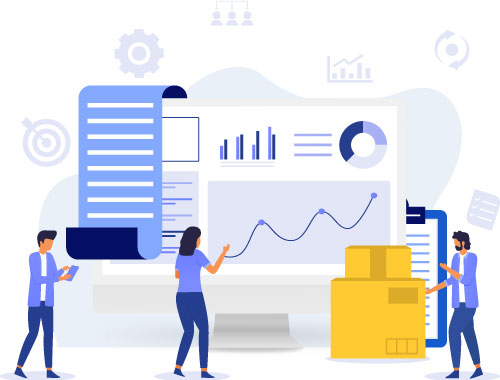 This business process management type deals with a specific process that comes between the surviving systems. For example, ERP, HRMS, CRM, and a few more. Integration-centric BPM networks have vast connectors. It also has API entry for creating fast pace processes. They don't need the heavy involvement of humans or employees.

3. Document-centric

This type of BPM is also needed when the main focus of the process is a document such as agreements, paperwork, contracts, and many more. Document-centric BPM helps in routing, composing, and examining the documents. It also assists in obtaining the sign for the document for the workflow system.

Core Characteristics of Business Process Management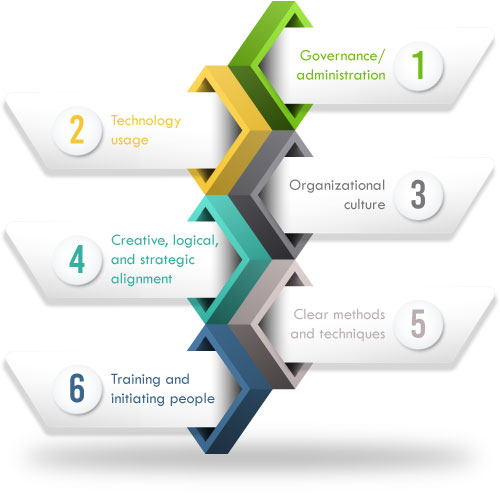 Investigators reveal that every well-off BPM assumes six vital elements. They are given below.
Governance/administration
Technology usage
Organizational culture
Creative, logical, and strategic alignment
Clear methods and techniques
Training and initiating people
Statistics on BPM
Below are some of the critical stats that are related to business process management.

A survey from 2018 states that 30% of people would like to include some abilities. Such as capacity modeling, process mining, and some type of RPA or AI potentials to their process forming suite. RPA means Robotic Process Automation, and AI means Artificial Intelligence. Compared to North American companies, European organizations are most likely to use model or document BPM (BPM trends, 2018).
21.6% of high-level management assumes that their BPM processes are best and beneficial while compared to low-level management. Reports show that the companies that use BPM software saw a growth of success rate by 70%.
Business process management is seen as a tool for diminishing the costs by 46% of enterprises.
Triaster survey reveals that over £300,000 could be saved by one employee in a year by using and improving process management.
In 2016, 69% of industries use repetitive and documented processes. Only 4% out of 69% of companies, measure and manage them (Łukasz Tartanus survey).
The culture next surveyed 100 companies with more than 1,000 employees. The study reports that 78% of the surveyed companies use documented worker engagement methods.
Live Failure Examples
This section is mostly about the challenges faced by the companies or industries due to a lack of business process management techniques.

I think many of us have heard about the mars climate orbiter satellite mission by the National Aeronautics and Space Administration (NASA). This 193 million dollar mission is disintegrated because of an error due to a lack of process management. During our history classes, many of us might have come across the Chernobyl disaster that happened in Ukraine.
This disaster took away the lives of 30 people, 720 billion dollars, and it badly affected the environment. All this happened because of just six human mistakes. If only they have used process management techniques then this wouldn't take place.

Business Process Management Life Cycle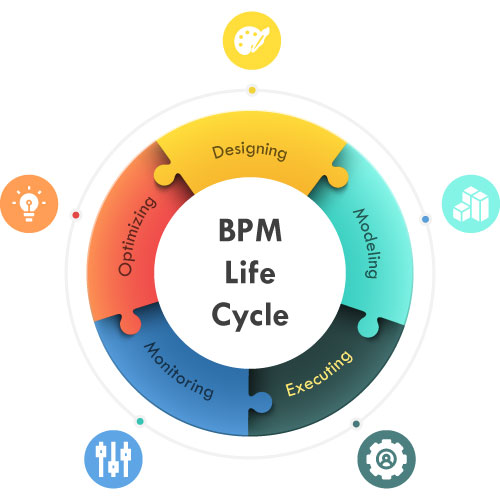 There are 5 steps or stages in the business process management life cycle. They are:
1. Designing
The software breaks down the process into single tasks. Maximum processes comprise a pattern to obtain data and a workflow for operating. It helps in creating your form and recognizes every single duty in the workflow.

2. Modeling/planning
They help in planning or modeling the process. It also creates optic sketches for the series of events including regulations for the workflows. This is possible with the help of the drag and drop building options.

3. Executing
It is simply dedicating the plan or design and also operating a recent network. First of all, perform the process by checking with a tiny group and therefore unwrap it for everyone. It is vital to restrict entry to sensitive and confidential data.

4. Monitoring
It is better to analyze recent business processes. Check the process and note the things that work and the things that don't. Then utilize the gold metrics for identifying the growth and also to calculate efficiency. Metrics are also used for detecting bottlenecks. The last and important thing is gathering feedback and review from the customers.

5. Optimizing
After the analyzing stage, obtain all the items that need to change and formulate them to see an increase in productivity. Continuous optimizing of the processes improves revenue.

Benefits of Business Process Management
Around 96% of corporations use some type of documented process management as of 2015. Some of the advantages of business process management are given below.

The BPM aligns all the processes to the business goals and client's needs
It helps in tracing sole items while they are going through a workflow
Approves and follows the restrictions with incredible ease
They expand and optimizes the operations that are intertwined
Using well-defined goals and objectives it progresses bigger responsibility
It shifts towards the digital adaptation
They operate day-to-day processes with more efficiency
It builds, evaluates, and enriches the business processes in the organization
BPM software earns control over messy and bulky procedures
They support in increasing client satisfaction and gets huge profit
It uses various methods to lessen human negligence, errors, and fraud incidents
Their strategies help in improving managing documents and securing them
It uses various methods to obtain good outcomes and decreases the expenses
Components of the BPM system
Below are some of the features that every business process management tool must contain. They are:
Drag-and-drop builder and designer option
Powerful and strong executive features
Optical procedure diagramming instruments
Mobile device assistance and support
Various integrations with other software systems
Process operation metrics
Summary reports and analytics
Single sign-on option
Performance for the heavy user bases
Role-based permit regulations
Best Business Process Management Software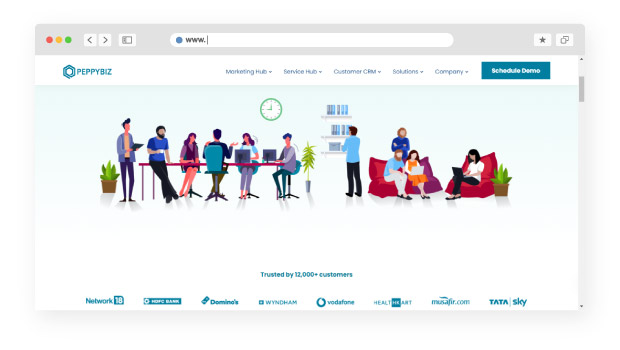 A few of the best business process management software with extraordinary solutions are listed below.

1. PeppyBiz
This is an India based software started in 2019. As of now, more than 12,000 companies trust and use their software because of its rich features. Their software provides solutions and tools for various categories. Such as travel, software, hospitality, healthcare, IT, and e-commerce. Some of the features of this software are autoresponder, workflow builder, knowledge base, auto assigning, integration tools, and many more.
2. Quixy
Quixy is good for every type and size of industries ranging from small, medium, and larger companies. This is an advanced application software with no code BPM platform. It has easy to use visual designer, templates, document generator, dashboard, reports, and insights. This software gives a ton of ready-made solutions and tools for HRMS, CRM. It also provides tools for various types of management like travel, project, service request, task, expense, incident, and many more. Their software is simple and flexible to use and is suitable for everyone. On G2 of Asia Pacific, this is valued as a leader.

3. Process Street
Process street software is suitable for small companies, freelancers, and also large enterprises. This software operates on Windows, iOS, Mac, Android, Linux, and cloud-based platforms. Their software is best for the automation of scheduled tasks or projects. Because it offers integration tools with 1000+ apps. Process street software is available for free for up to 14 days with the pro plan features.

4. Kissflow
Kissflow is one of the decent visual business process management software. It gives good solutions for file sharing, process design, social collaboration, task management, and many more. It assists ad-hoc allotment and mobility for tasks. Some of the feature tracking progress, reports, visual forms, and robust API. This software is good for collaborations and cross-system interactions. Their software has strong automation tools and provides around 50+ apps for creating applications.

5. Bizagi
This BPM software is spontaneous and free. It has many abilities such as case management, process modeling, and process automation. Bizagi software deploys on iOS, Mac, Android, Windows, Linux, and phone systems. Their software has features that are in use for publishing process models. Some of the features are offline work, revision history, real-time updates, and many more. It has nice control and collaboration features for more efficiency.

6. iGrafx
iGrafx is a BPM software. This software can deploy on-premise and cloud-based systems. Some of the features are SAP optimization, process automation, risk compliance tools, and performance management. Other features include web access, mobile access, collaborations, tracking, mapping, designing, and many more. They offer a free trial with the best features.

Conclusion
So, from the above information, it is evident that BPM plays a crucial role in the path of the organization's growth. Business process management software helps the company to know about their potential capacity. The process management helps the companies in giving the maximum out of the used resources.