Best Workflow Management Software in 2023

In general words, workflow means a series of tasks that are part of a big project. Workflow is the same as the business process. The final goal of the workflow is to gain the result. Workflow management is the collaboration of several tasks and projects.
Mainly, workflow management shows concern about the pattern of the work in the company. It also shows the process of completion of the work by internal teams. 

The final motive of workflow management is to obtain nice results for the existing goals. Workflow management has connections with business process management (BPM), decision management, and case management. Workflow management contains excessive tasks, pointing out the workflow in a suitable state, automating the process, and improving the essential areas.

The workflow management system is WMS or WfMS in a short form. This is a software tool and helps to solve regular business processes. WMS has a form that stores data and information. For example, in an interview, the WMS has the data that contains details about the candidates, recruiters, staff, interviewers, and many more.

Benefits of Workflow Management Software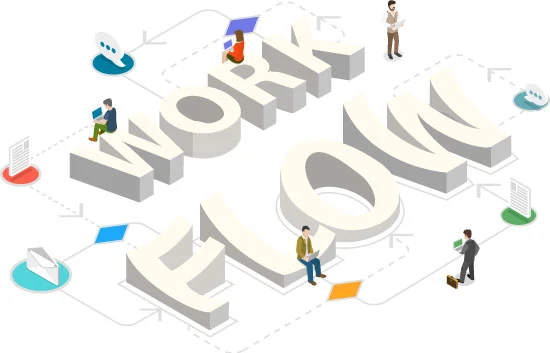 By using Workflow management software, a company has many advantages. Some of them are mentioned below. They are:              

Reduces the cost and the budget of the project
Reminds the teams about the upcoming deadlines
Automation processes for repetitive tasks
Tracks and reports about the updates of the tasks and projects
Quick trials using visual planning tools
Reducing the minor errors and mistakes
Helps in improving the communication between the internal teams
It has many good collaboration tools and methods
Creates strong management and workflow optimization process
Improves the workflow patterns
Helps in building integration with third-party apps
Quick and productive decisions
Saves the company's and employees time with automation tools
Stores the data and information about the projects and tasks.
Best Workflow Management Software
Some of the best and popular Workflow Management software are mentioned below with their key features. They are: 
1. PeppyBiz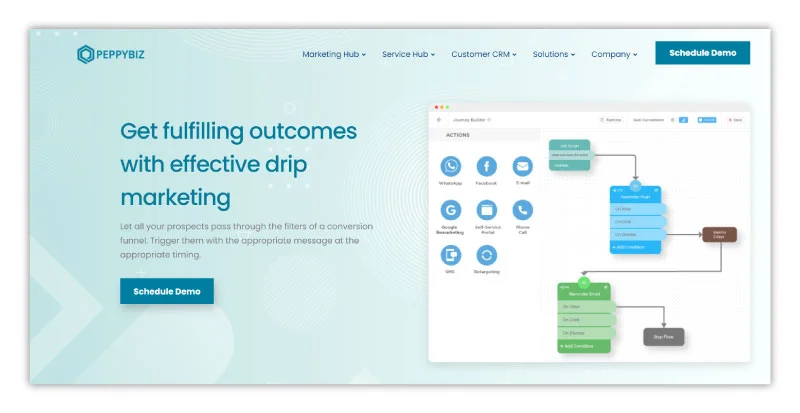 PeppyBiz software is both inexpensive and pocket-friendly. It has many functions, such as CRM email marketing, list management, and customer support. PeppyBiz software is trusted by many enterprises and is perfect for small business firms. PeppyBiz has many ticketing tools for fast results.
This software also has factors like kanban boards, marketing and sales hub, and time-specific Gantt projects. Other features are tasks with deadline limit, various calendar views, files and documentation mergers, tools for quick chats, and interactions. 
2. Clickup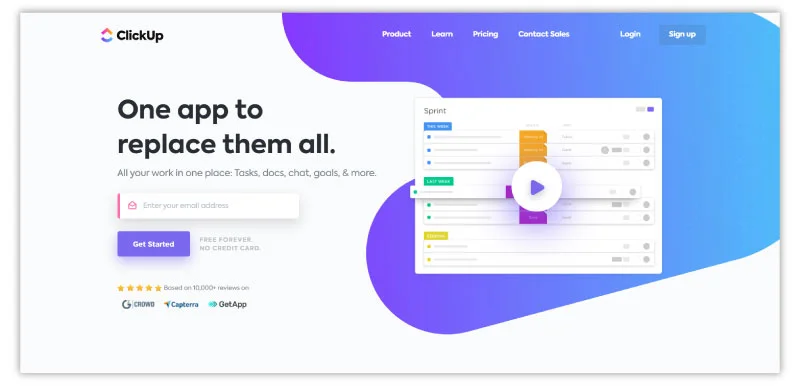 This is the world's best and number one project management software. This software has easy and powerful tools. Some of the features are the workflow automation process, custom statuses, deadlines or due dates, creating tasks, and several integrations.
Clickup is user friendly and has a drag and drop option. This offers a powerful dashboard, detailed web forms, and time tracking options. The software operates on several gadgets like desktops, mobile phones, laptops, and many more. Clickup software is available in the free version. The monthly paid subscription price is 5 dollars per user.
3. Monday.com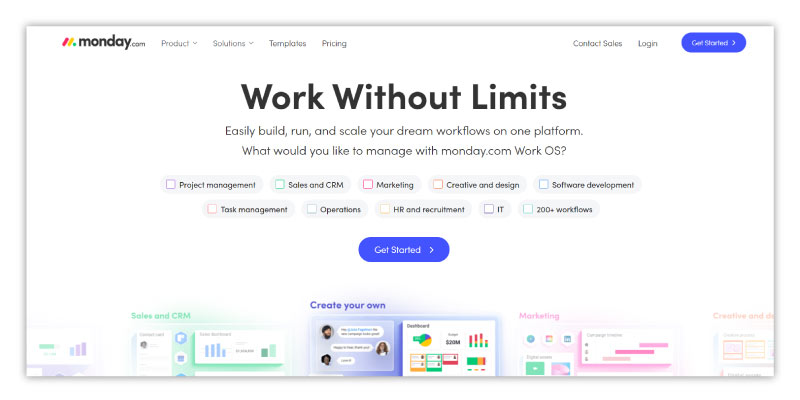 This software is one of the popular bpm software. BPM software means business process management software. Monday.com software is easy to use and is best for all types of businesses. This software is offering services to more than 1 lakh companies spread across 140 countries. Almost 200 famous brands and companies use this software.
It offers 14 days or a two-week free trial. The software has code free automation methods, and that is easy to use. Monday.com software is good for managing workflows in the office and also best for daily projects and tasks.
4. Process Street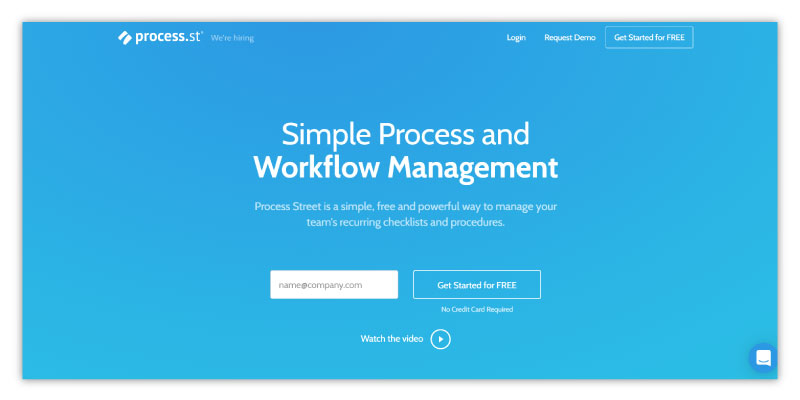 This software is a SaaS-based application. One of the best features of Process Street software is, this software offers a powerful checklist. These checklists help in reducing minor mistakes, saves time, and also lowers the price.
Some of the features are calendar management, tracking, document management, and task management. Other functions are, the software offers simple workflow automation methods. Process Street software has been available since 2014, and the software offers a free trial. 
5. nTask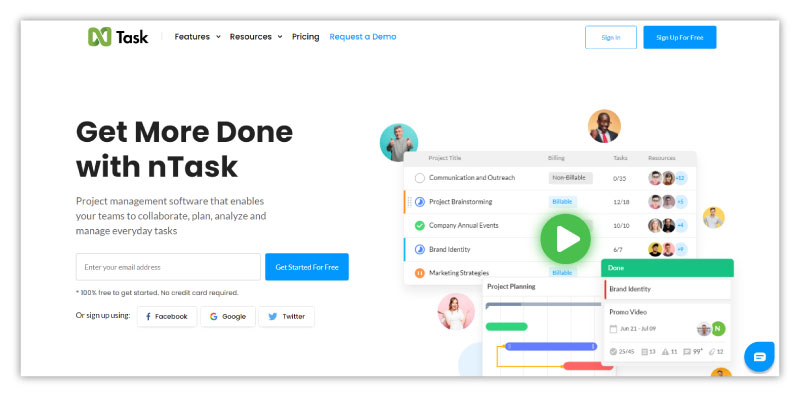 nTask is one of the best workflow management software. This software helps in creating a single platform. From this platform, you can see the progress of all the tasks and the projects. nTask has an easy planning system and collaboration functions.
Some of the features are tracking projects, updating activities, assigning resources, fixing bugs, and many more. This also helps in organizing meetings, projects, timesheets, and reports. nTask software offers a basic plan for free of cost. 
6. Integrify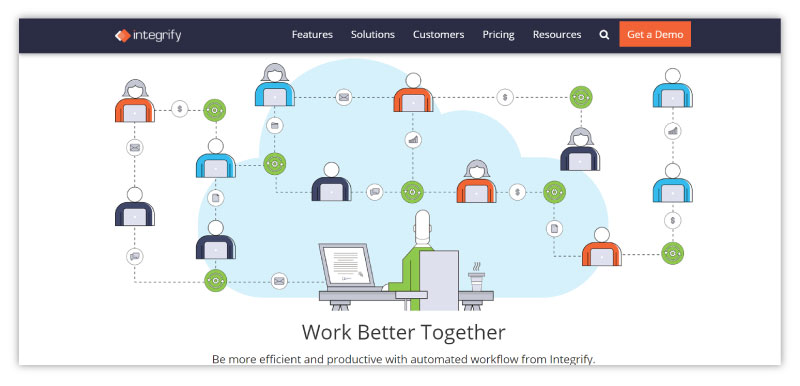 Integrify software is user friendly and has a drag and drop method. The software helps in building active web forms and route workflows. Integrify is a bpm software. This software monitors workflow growth. It also provides automation methods for team-specific workflow.
The software offers powerful salesforce integration tools. Some of these software features are reusable web forms, tracking tasks, custom dashboards, self-service portal designers, and many more. Integrify software is suitable for every type of business. 
7. Hive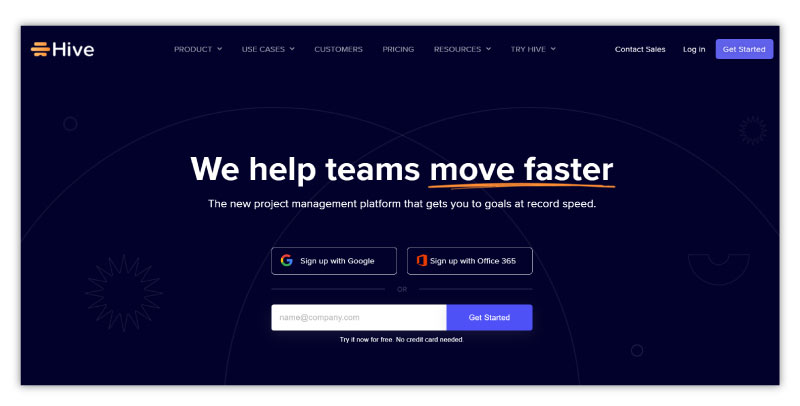 Hive software offers a free trial for 14 days or two weeks. The software is good for startup companies, agencies, educational institutions, and project management. Hive software has automated workflow options and several viewing methods.
Depending on the project, you can select between kanban boards, time-specific Gantt, table views, reminders, and calendars. Some of the hive features are active workflow templates, analytics, task forms, project summaries, tracking, and many more. It has more than 1000 integrations. 
8. Zoho Creator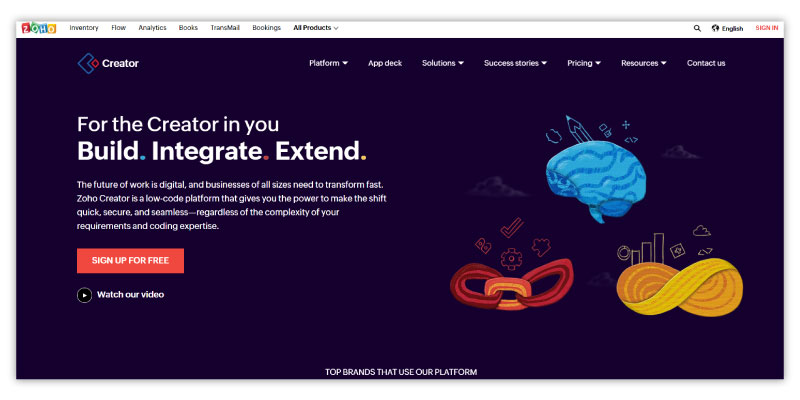 Zoho desk software is one of the best workflow management software for small businesses. This software gives a large variety of solutions and methods for small business firms. More than 50 million customers use Zoho Desk software.
With the help of the software, you can manage tickets from different channels in one place. Zoho Desk software has great AI, including Ask Zia, Zia Dashboard, Sentiment Analysis, Zia Notifications, Zia Voice, Reply Assistant, and Zia Skill Builder. 
9. Wrike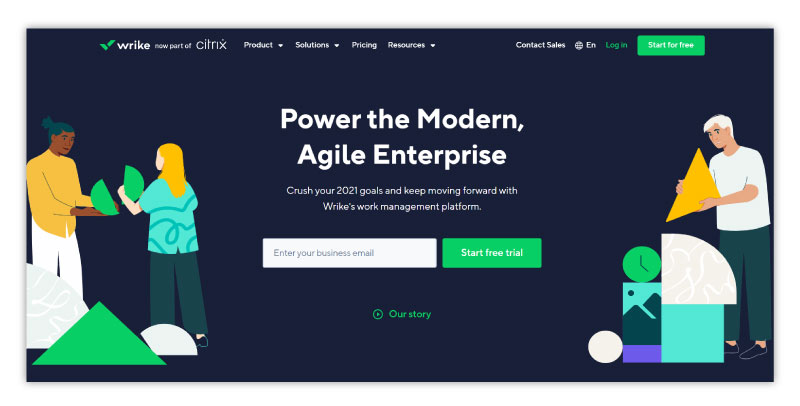 Wrike software is good for startup companies and also large enterprises. This is a cloud-based project management software. Wrike software has great collaboration tools and workspaces.
The software provides real-time reports and updates of the projects. Some of these software features are file sharing, bug tracking, dashboards, time tracking, and many more. At the same time, the software offers a free trial. 
10. Bitrix24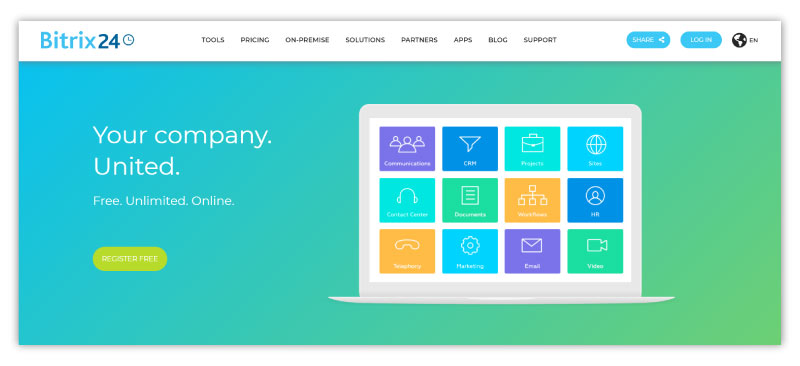 Bitrix24 is also one of the best solutions for workflow management software. This software is available in different editions. They are mobile, cloud, and open-source versions. Bitrix24 is suitable for small business firms, and it is also good for private groups.
More than 4 million corporations use this software. One of the best features is this software is free of cost for small business teams with 12 or less than 12 employees. This software is easy to organize data, documents, and it has one of the best chatting features.
11. Flokzu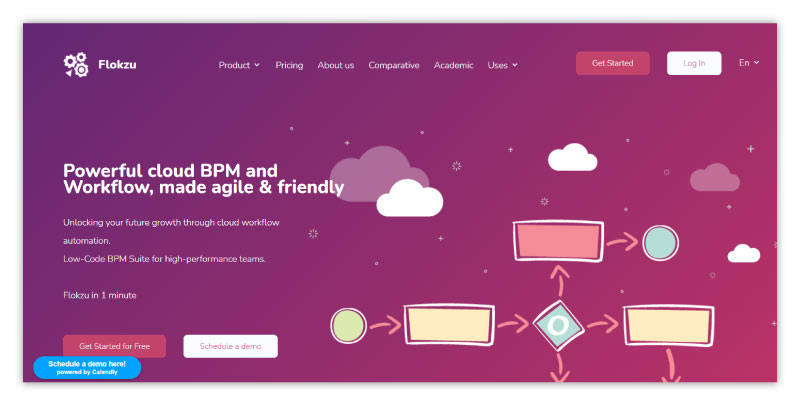 Flozku software is a cloud-based software for workflow management. This software creates various active templates. It also has automation methods for workflow productivity.
Some of Flokzu's software features are custom reports, reminders, deadlines, form builders, easy flowcharts, and many more. This software can integrate with other third-party apps. The monthly paid plan starts at 15 dollars per user. 
12. ProWorkFlow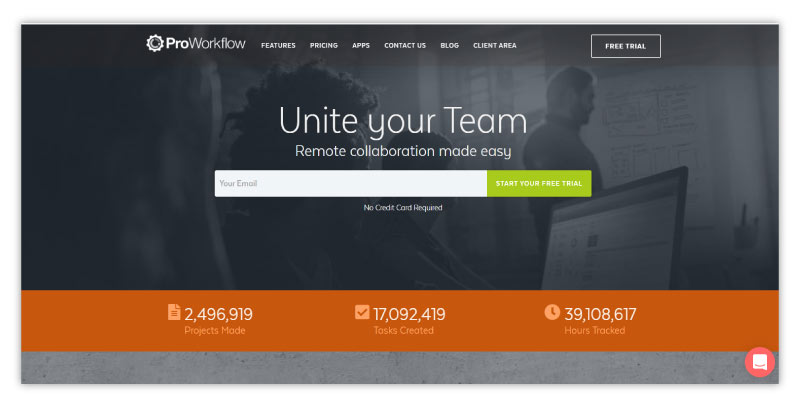 This is a simple workflow and task management software. ProWorkFlow software is best for fresh, small, startup companies and medium-sized industries. The inbuilt messaging tool feature is good for internal teams.
Some of the features are time tracking, an inbuilt contact tool, Gantt charts, a simple dashboard, active templates, and many more. The software operates in iOS, Windows, and Android. ProWorkFlow software provides integration tools. This software offers a free trial for two weeks or 14 days. 
13. Backlog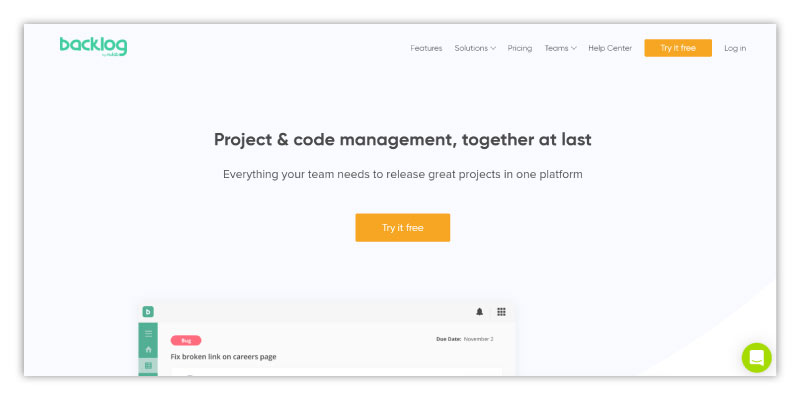 Backlog workflow management software is best for developers. It has several solutions for code and project management. This software has more than 1 million customers, and it is in use by around 10,000 businesses.
Backlog offers a free trial for 30 days. Some of the key features are notifications, bug tracking, Gantt charts, problem updates, kanban boards, and many more. Backlog gives a 16% offer if you buy an annual plan. 
14. Trello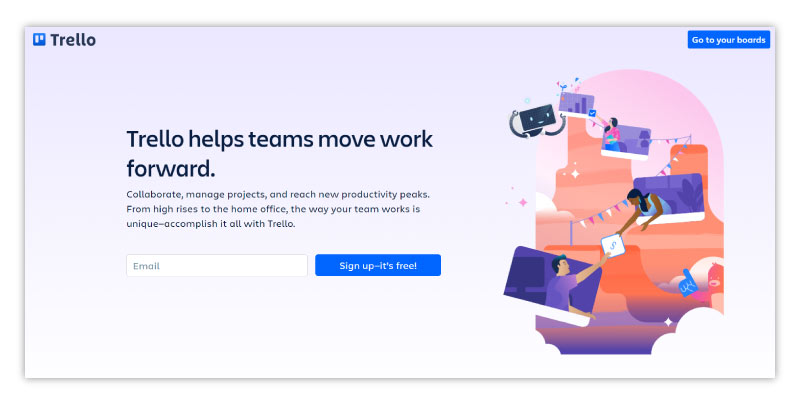 Trello is easy to use. It is also one of the great software options for companies. This software supports almost ten various languages. Some of the features of Trello are automated emails, reminding deadlines, data backup, and many more.
It also contains personal boards, calendars, deadlines, checklists, archive cards and lists, starboards, and options to pin a project, activity history. Trello offers a free version too.
15. Intervals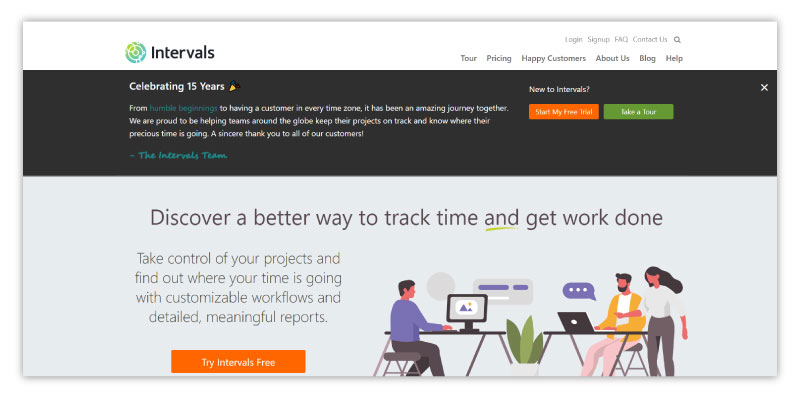 Intervals software isn't that famous, but it has sharp features. This software is best for small and tiny teams. Intervals offer a free trial for 30 days. This software is mobile friendly too. Some of the features are personalized workflows, time tracking, visual dashboards, calendars, invoicing, and many more. 
16. Automate.io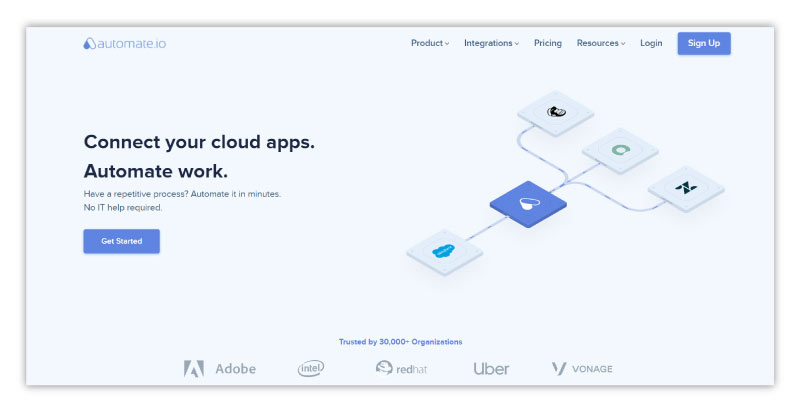 This is also a workflow management software, and it provides easy automation tools. Automate.io software has powerful formatting methods and drag-drop mapping options. It has one to one integrations. Some of the software features are tricky workflows, SaaS connections, sync data options, visual integrations, and many more. Automate.io software also has a free version. 
17. Nintex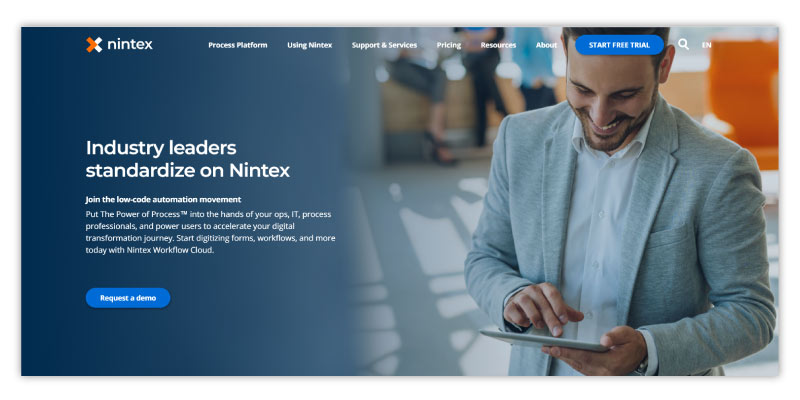 Nintex is also one of the available workflow software. It is an end to end project management tool. Nintex has easy automation processes. Some of the features are visual planning, code-free automation, RPA bots, and many more. Nintex has content management and collaboration tools. Linking on-premise systems, mobile users are also possible with Nintex. 
18. Workfront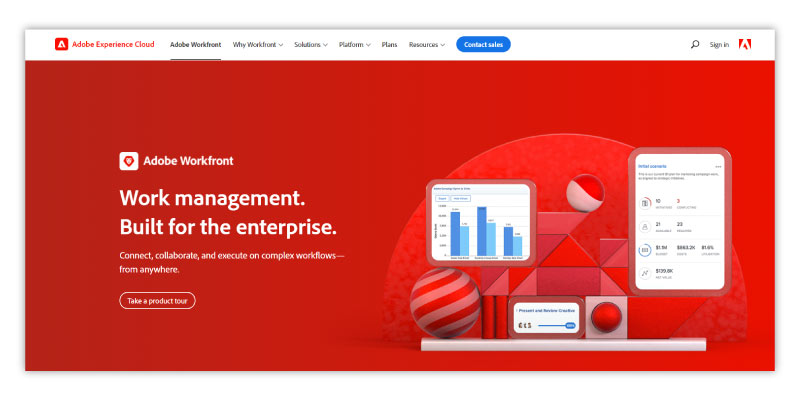 Workfront software is best for enterprises. It is also good for agencies, IT departments, and marketing professionals. Some of the features of Workfront are reporting, planning, project management, work experience tools, and many more. This software also integrates with third-party apps. Workfront is in use by more than 3,000 famous companies and brands. 
Conclusion
Workflow management software plays a major role in an organization. Many companies are offering various types of software in the market. So, select the software that contains the features you are looking for and the software that gives more benefits to the company and the employees.