Best Ways to Improve Work Performance

Everyone works for one thing or the other. They all place importance on getting the work done effectively. We also want our work done on time. This is not a reality for most of us. Most organizations strive to work harder and also smarter, aiming to increase productivity. It is just about making the best use of our time, isn't it? NO!
Improving work performance doesn't just stop completing the work on time, but choosing the right way to do it.
In this blog, we will discuss the effective ways of improving work performance in your organization. These pointers will help you achieve your desired work performance.
Best Ways to Improve Work Performance
The following are the top ways to improve your work performance:
1. Conduct meetings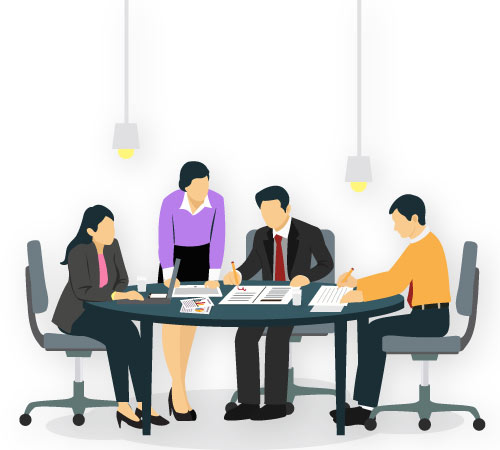 Yes, I know it is boring to attend meetings. But running effective meetings has shown to be one of the best ways to improve the workflow in an organization. For example, the heads of several departments in a manufacturing unit only come together during these meetings.
Meetings serve as a space where you can effectively manage and get reports of all the work done. But be sure that the meeting is essential. Only conduct meetings when it is of utmost importance. Try to make your meetings a standing one. In most cases, setting up for a meeting consumes a lot of valuable time.
Standing meetings have shown to reduce the time spent, and also everyone is on their active minds while standing. Never prolong a meeting more than the scheduled time. Having a time limit forces people to be more productive and contribute more within the given time. That is why this is one of the top ways to improve work performance.
2. Prioritise tasks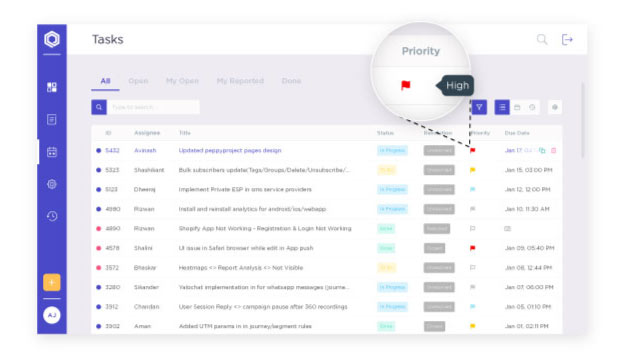 Making a to-do list is very simple. Write down all the things you have to do that day in a random order, that's it? NO!. The to-do list must be in a specific order, starting from the most important task. This lets you be more productive when you are full of energy.
If you are a project manager, it falls into your hand to prioritize tasks for your whole team. Using a software tool to assign tasks based on their time constraints and importance saves you a lot of time. You can also monitor the works from time-to-time by using project management software.
3. Break down huge tasks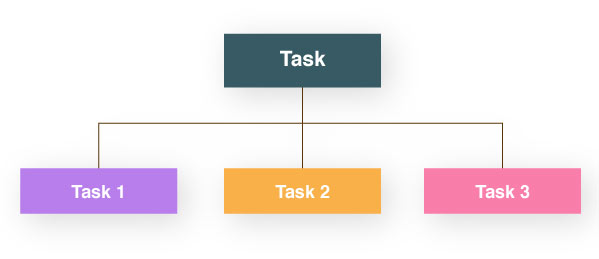 Huge tasks are nerve-racking and stress-inducing for everyone. This is why breaking down huge tasks is an effective way to improve work performance. If you are a project manager, you must split the task and delegate them based on team members' expertise.
But even splitting tasks won't help when it is a down-day. So all you can do is set your mind to it and complete it with dedication. This method ensures that you never compromise with productivity. Thus, this makes the list of one of the effective ways of improving work performance.
4. Identify dull business areas
Identifying what hinders productivity is a good way to start optimizing your performance. You must start with analyzing your work patterns. Try to find the area in which you lack the required productivity. Find the causes of this setback and deal with it accordingly.
For example, if a sales employee has bad reviews from the customers, identify what causes the problem. Try to coach the employee to be more friendly and responsive. If that doesn't work, letting the employee go is the best option.
Likewise identifying areas that produce unsatisfactory results in our work life can be difficult. But once you identify it and work on it, there is room for improving your work performance.
5. Email etiquette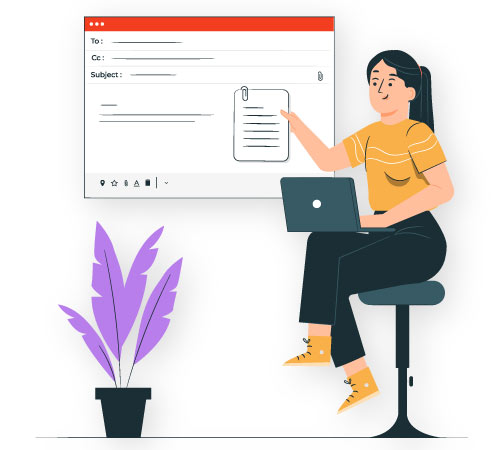 In this technological era, email might seem a little bit old fashioned. But it is still one of the effective formal tools of communication. This is one of the top ways to improve work performance. Keep your emails short and to the point. Never beat around the bush when it comes to email. If the email should convey long messages, use bullet points to make them easier to read and understand.
6. Distraction list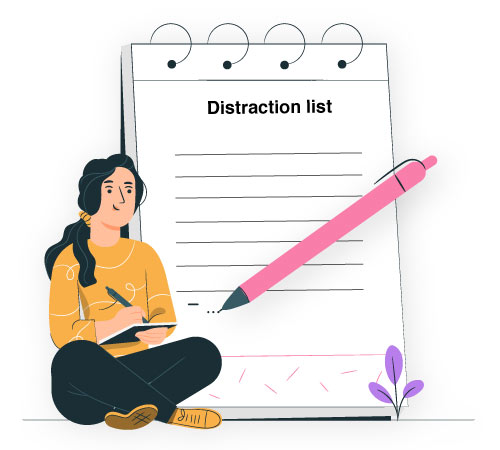 Everybody has distractions while they are working. There is one proven way of managing our distractions. It is to write down all our known distractions. It is quite impossible to know all our distractions. So whenever something distracts you be sure to write that down.
Use automated alerts like a scheduled email, to keep yourself on the productive side at all times. This is an effective way to improve your work performance since you are always aware of how you spend your time.
7. Set early deadlines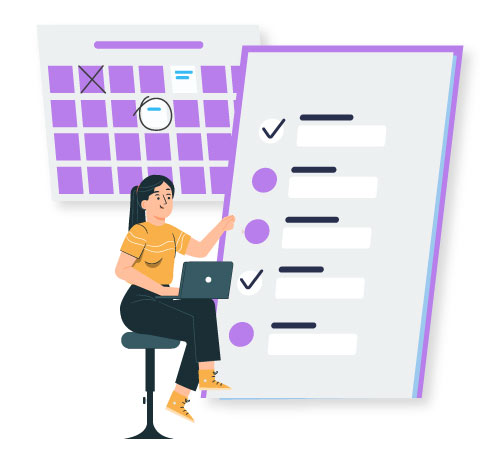 Deadlines are set to give the person the motivation to finish the task on time. When you aim for the actual deadline, you either end up finishing the work on time or end up being late. To avoid this, most industry professionals have learned to set a self-imposed deadline.
This has turned out to be quite a useful way to improve work performance. Most people do this without even realizing that it improves their performance.
8. Group similar tasks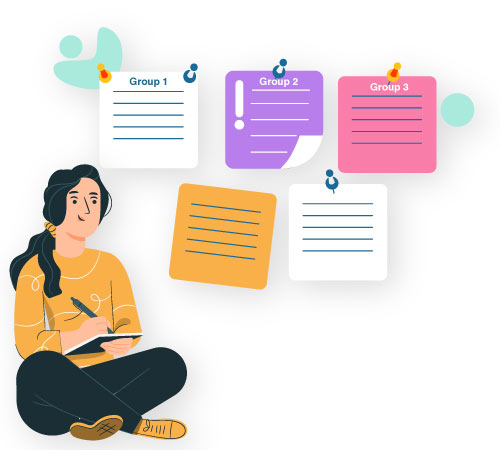 Keeping yourself organized is an effective way to improve performance. How? Well, grouping together similar tasks help in the easy completion of tasks. When there are various kinds of tasks grouped, it is tough to shift your mind quickly. This is time-consuming, and not to mention, nerve-racking. Doing similar tasks in one go is the best way to be more productive in less time.
For example, group all the form-filling tasks and group sending of emails separately. Allocating time for each group can save the time spent on shifting from one tab to another. You can also have a break between these tasks to make up your mind on the plus side.
9. Never multitask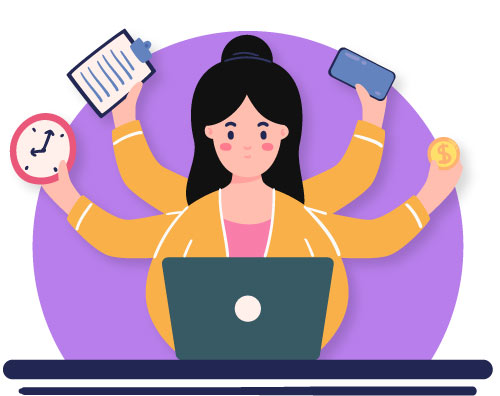 This is a frequently advised way to improve work performance. Multitasking sounds like a cool way to do things, but no one said it would be easy. The human brain can effectively focus on only one task at a time. Thus focusing on one task makes it easy for you and at the same time improves the quality of the work.
As a project manager, you are responsible for maintaining high productivity. So ask your employees not to multitask. In a way, avoiding multitasking also avoids overburdening your employees.
10. Automate your tasks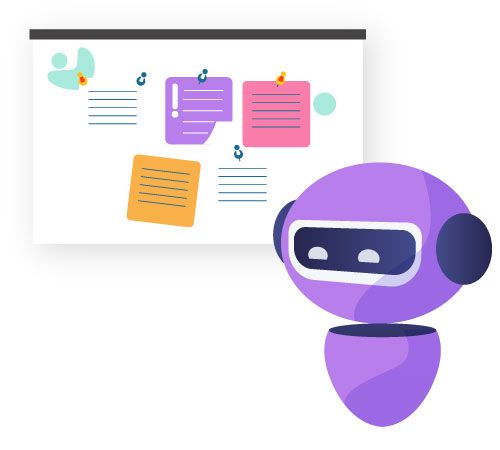 There are tonnes of ways in which you can automate your work. In this modern era, it is rare to find an organization or a person without technology. There is much software that can help you automate all your repetitive tasks. Let the software do the work for you. This is one of the most productive tools to improve work performance.
For example, automating your email and task assignment at the start of your project ensures a smooth workflow. There is an umpteen number of benefits of using automation software.
Most automation software has options to work with multiple platforms. Over these past years, these automation features have proven to be one of the most beneficial in improving work performance.
Why PeppyBiz?
PeppyBiz serves as the best and the most affordable option for all kinds of businesses. We provide software solutions to all businesses to achieve your dream in a short period. We provide software for automating your project management, workflow, email marketing, CRM, etc.
For improving work performance, our workflow management software will serve as the best solution. A workflow management software helps you in the following departments:
Marketing
Human resources
Finance

The following are the features of our workflow builder that has helped many business giants:

Simplicity
Cloud accessibility
Customization features
Cross-platform integration
Analytics and report management
Cost-effective
These features are alone enough to improve your work performance. Since almost all of PeppyBiz's software comes integrated with AI, it is easy to automate all the top ways of improving work performance listed here. Once you opt for our software, you receive 24/7 support to ensure the software's smooth working. Streamlining your tasks has never been easier.
Our project management software has a variety of tools that can help you improve work performance. You can visualize all the things you do. Using Kanban boards, the software lets you weigh the tasks given to each employee. This prevents overworking your employees and increases accountability in the organization.

Conclusion
The ways listed here are only the top ways to improve work performance. There are many other ways too. But these are vital, and every business must ensure their employees follow these to increase productivity. Finally, it is all in your hands to take action at the right time. Be more ready to accept change and adapt; this is the most important way to improve work performance.

PeppyBiz offers a wide range of solutions that can effectively optimize your workflow. Visit our website or schedule a free demo today to learn more about what services we provide.